THE MOMENT YOU'VE BEEN WAITING FOR IS FINALLY HERE.
YOU GET TO LEARN ALL ABOUT MY BEAUTIFUL NOVEL!!! *dances*
By the time you read this, the cover and the blurb will be added to the My Writings page, so be sure to check the beautiful cover out! (Or I could just post it here… but #lazy.)
Because everyone loves blurbs…
Fynn, an extraordinary genius. Chislon, a runaway who doesn't exist. Ryet, a farmer boy deemed rebellious. Alaira, a defiant made bitter by heartbreak. Mery, a sweet mistake. And Mazarine, the government official who wants it all.

A bomb leads to a heist that reveals who can be trusted.

An experiment tears a city apart, challenging the limits of power.

A century-old memory mutation creeps into the lives of all, and has the power to make or break their world.
I know, it's quite short and awkward. But I'll fix that. Later. After I, you know, actually finish the novel.
#oops
But anyways, let's talk some more about my beautiful novel. And yes, you really do have to go to the My Writings page to view the fantastic cover designed by Marija Lynne. (#HowToGetMorePageViews) But maybe I'll take pity on you at the end of this post. Maybe.
LET'S DO A Q&A THAT NO ONE ASKED FOR BECAUSE I'M JUST THAT AMAZING. YOU'RE WELCOME.
---
TELL US MORE ABOUT YOUR CHARACTERS, MAY!
Weeeeeeeell, I guess, since you asked so nicely…
(Oh, wait, I was the nice one.)
BUT I LOVE MY CHARRIES. I SERIOUSLY DO.
First off is my darling baby cinnamon roll ALAIRA VICKS. And yes, I realize that her name is the brand of a VapoRub.
But besides that, Alaira is AMAZING. She has short, grey/silver, wavy hair, and a double ear piercing (!!!). She is bitter, cold, cruel, and cool. Also, her sarcasm and witty comebacks are 👌👌👌. And she has so many secretsssss… [Job: soldier]
Then we have EMERY KYELS, more commonly known as MERY. Pretty much everyone I've talked to about my novel loves Mery, because she is a precious little adorable bean. She has literally "yellow" hair, a little on the pudgy side (DIVERSITY), and is really naïve and oblivious, like Luna Lovegood. She also has many secretsssss… [Job: small business owner]
Next is Mr. RYET STONERSON, who everyone seems to like as well. He has mussed up dark brown eyes and is of large build from farming. He's [supposed] to be the loud party boy of them all, all noisy and rebellious, but I haven't portrayed him that way yet??? D: [Job: farmer]
After that is CHISLON JAGER. I imagine him the Nico di Angelo of this story, except a different style of clothes. But he has black hair and is pretty pale―though that may have to change since he lives by the beach??? I was originally thinking that since he was hidden away, he would be pale because he doesn't go outside very much, but he LIVES by the BEACH. [No job]
…
Anyways, the last of the protagonist team is FYNN HALLECK. He's the smart genius of them all (except for Ryet, who is also pretty smart), has light blond hair, and OHMYMANGOES SHOULD HE WEAR GLASSES??? WHY HAS THIS NEVER OCCURRED TO ME BEFORE THIS? I COULD TOTALLY IMAGINE HIM IN GLASSES!!! [Job: government official]
Oh wait, I remember why I didn't want that. BECAUSE IT'S FEEDING INTO THE STEREOTYPES THAT ALL SMART PEOPLE WEAR GLASSES.
Ahem.
And now we have [one of] the protagonist[s], MAZARINE BLACK. (Placeholder last name because #no.) She is cool, cold, and caring sort of like Alaira. But she is power-hungry and will do anything to gain control. She cares about her people, and thinks that she should be the one to lead them and control them. I know. She's a tiny bit messed up. But that's okay because the next charrie is even MORE messed up! Yay! [Job: second-in-command to the leader of Adimen]
JAMISON (who has no last name because I haven't thought of one yet) is a mental psychopath [MURDERER!!!] [oops] who is my other baby. Even though I haven't written him yet??? I actually haven't developed him or Mazarine very far yet, BUT OH WELL HE'S STILL ONE OF MY MANY BABIES. [Job: I don't know???]
---
 WHAT ABOUT THE SETTING?
Ooh, yay, my setting! I absolutely looooooove the world I've created and I think it's pretty awesome/unique/cool. #NotNarcissisticAtAll
Basically, it's mostly set in a city called Adimen. Adimen was founded by someone named Philip Aburtu. Adimen COMPLETELY values intelligence and intellect, which is why all the smartest people are given the highest ranks. 1  It's also why I chose the name "Adimen"―according to Google Translate, it means "intelligence". There's this whole system with jobs given to babies at birth based on their brain potential, and the babies get immediately separated from their parents and can only see them at certain ages. OH YEAH. There are nine districts, and the whole city is surrounded by a tall, stone wall. (Oh, gosh, walls…) It also has a glass dome surrounding it, which EEK, I need to include that! But it's to protect against heat and other stuff like that, since it's set in the future America where it's gotten really hot and there's a drought and stuff.
The team travels to another city called Folasia. Adimen and Folasia have been at war, because when Philip Aburtu died, he gave leadership of his city to his wife, instead of his brother, who had founded Folasia after Philip founded Adimen. (That was confusing.) But it's been sort of "on hold" because they're trying to deal with the drought. OOH OOH I SHOULD MAKE THIS INTERNATIONAL ORGANIZATION THINGY THAT TAKES CARE OF THE DROUGHT.
…I really should've done more brainstorming BEFORE I started writing…
But yeah, that's pretty much it.
---
CAN YOU GIVE US SOME INFO ON THE STORYLINE/PLOT?
Of course I can, you kind mango! I can't reveal too much, though, because then everything would be spoiled!
(They were hoping for that, May.)
(Which is why I won't give it to them, annoying-inner-voice-May.)
Before I go onto give any details…
*SPOILER SPOILER SPOILER SPOILER SPOILER SPOILER SPOILER SPOILER SPOILER SPOILER (WAS THAT LONG ENOUGH FOR YOUR BRAIN TO PROCESS MY WORDS?)*
Ahem. I always end up reading the spoilers because of my horribly slow brain, so this is how I make sure that slow brains like mine can process all the words. Well, sometimes I'm just like, Bah, spoilers, and then I read it and I'm like WHY NO HOW COULD YOU DO THIS TO MEEEEEEEEEEEEEE.
Okay, so now on with it. Basically, the team is sent by Mazarine to travel to Folasia, and their mission is to retrieve an electronic brain chip that will help save the leader of Adimen (who has fallen, hit his head, and lost all memory). This is after a bombing in Adimen that the government has declared that Folasia planted, which means war again. They travel to Folasia with some troubles, then attempt to steal the chip back, but GASP, *SPOILER SPOILER SPOILER SPOILER SPOILER SPOILER SPOILER SPOILER SPOILER* the chip's not there??? (Oh yeah, their hovering transportation vehicle crashed. Forgot to mention that.) So they go back to Adimen, and then stuff happens. 🙂
(I mean, I can't go any further without spoiling stuff. Even though I already spoiled a lot.)
Basically, everyone finds out about a mutation in the brain, concerning memory in the hippocampus area (oops, I conveniently forgot to do my research…). Then experimentation stuff, people die, 1  and yeah. I promise, I have more in store. ESPECIALLY ALL THE SECRETS OHMYMANGOES THE SECRETSSSSSSSSS.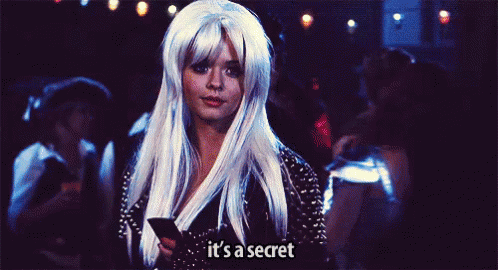 Although I still have yet to figure out one of the secrets, and how another secret is important to the story… I'M SORRY I HAVEN'T PLANNED THIS OUT AS MUCH.
1  YEEEEEEEES DEEEEEEATH
What are you looking at? I didn't say anything.
---
Well that was a short Q&A.
Umm, maybe some mini questions?
Nah. This is nearing 2000 words, which is way too long for a blog post???
(AND MWAHAHAHA I DO NOT PITY YOU AND YOU MUST GO ALL THE WAY TO THE MY WRITINGS PAGE TO VIEW MY GLORIOUS COVER. *cackles*
But be grateful I wasn't too lazy and actually linked the page to you three times. I know, I know, I'm amazing, you don't have to tell me. Just give me mangoes.)
---
LOOK! EXCERPTS!
Lookie! Some excerpts! Actually, just one. 🙂
(Chapter 1―Alaira; this is a moment where she is acting totally different than she normally does. So don't be tricked by the "weak" and "scared" appearance.)
COPYRIGHT © MAY EVERLY // FOREVER AND EVERLY // DO NOT STEAL UNLESS YOU WANT A BAG OF DRIED MANGOES THROWN AT YOUR HEAD
Someone bumped into her. Alaira turned and snarled, "Watch where you're go―ing." Her voice became impossibly smaller.

"My apologies, ma'am," said the government official. "In all this chaos, it's quite hard to see where I'm headed!" He chuckled.

She stared.

The man blinked at her. "Do I know you, ma'am?"

A thousand memories flooded through her, and all the smoke and ash was suddenly overwhelming. She stumbled back, her hand blindly grasping to find something to steady herself.

The government official reached out and caught her hand. Alaira let out a cry that sounded closely to a wail, and wrenched her arm free from his grip. Confused, he turned to the Enforcer, who'd appeared from nowhere, and shot him a look that read, Do you know who this girl is?

She breathed heavily as images forced themselves into her mind. The stone wall of the School District. The house that she never got to live in. The white containment cell they'd kept her in. The lab room where a cool steel table had dug into her back.

And finally, the face of the triumphant man who had sentenced her memory wipe.

Aware that she was making a scene, she tried not to look at the man's face and whipped around, her back facing him. Walking away at the most normal pace she could, she forced herself to breathe. She no longer cared about the boy in the suit. She no longer cared about the girl with yellow hair. All she cared about was the man whose eyes she could feel, watching her as she walked away, away from him and the nightmare he'd caused.

And right before a cloud of rubble and dust could rain upon her, Alaira turned her head and glanced back the man, who looked puzzled and worried, wondering why he had made a little girl run away.
---

So, what do you think about my novel? Like it? Hate it? Love it? What do you want to know more about? Any questions you want answers to or clarifications you'd like made? How'd you like my little excerpt? HAVE YOU FALLEN IN LOVE WITH MY NOVEL ALREADY??? 😛 C'mon, let's chat!
P.S.!
Wires and Nerve comes out/came out today!!! The Lunar Chronicles is the best and I'm so excited to read W&N!!! Is anyone else wanting this book super bad???
(Triple punctuation―agh, it's making my eyes hurt.)
(I also apologize for my horrible graphic for the post. Blech.)
*All GIFs and images are all credited to their owners―their copyrights completely.