Why hello there, and happy February!
I'm introducing a little "tradition" that I'll have up once a month has ended. It's called "May's Moments of the Month", and it'll have book stats, blog stats, writing stats, life updates, and more. Hope you enjoy this month's MMM!
(What are you talking about? "This month's May's Moments of the Month" completely makes sense! YOU WANNA FIGHT? Fight meeeeeee.)
Book Stats for January
Blog Stats for January
Writing Stats for January
Outstanding Life Moments of January
Goals for February
I read six books this month. (Yay, yippee, mangoes for me.)
(Just kidding. I'm ashamed of myself.)
Those five books were:

Replica by Lauren Oliver
Stars Above by Marissa Meyer
The Raven King by Maggie Stiefvater
Demigods and Magicians by Rick Riordan
The Hammer of Thor by Rick Riordan
When by Victoria Laurie (reread)

And I call myself a bookworm. *cries*
As you can tell, I did NOT read a lot this month, BUT I AM PLANNING FOR THAT TO CHANGE THIS MONTH. HOPEFULLY.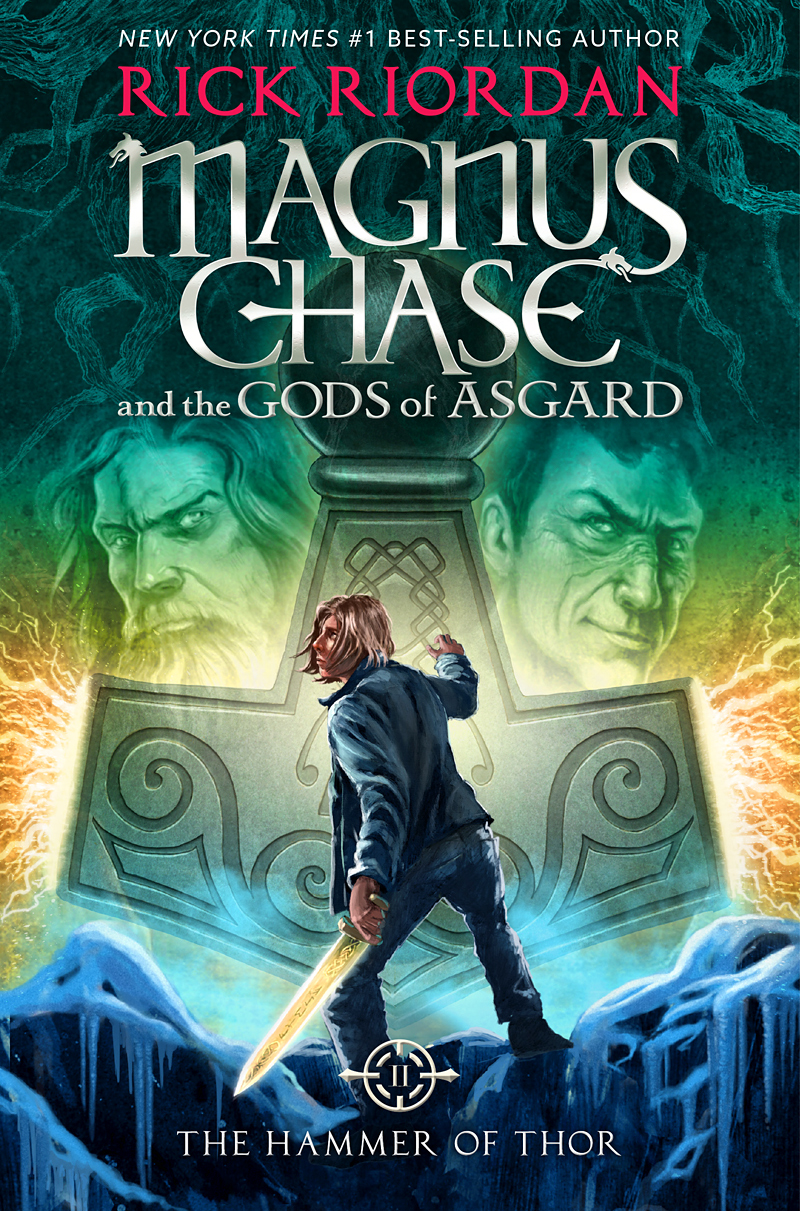 Random note: GUYSSSS IT'S A TWELFTH OF THE WAY THROUGH THE YEEEEEAR
Other note: WordPress wasn't letting me format the book covers the right way, so now on your tablet or phone, it looks weird.
Favorite Book of the Month?
What??? You expect me to choose??? Aaaagggghhhh…
Either Stars Above or The Raven King. Stars Above was just so fluffy and amazing and GAH, while The Raven King was so gritty and amazing and GAH.
Least Favorite Book of the Month?
What??? No. I have no least favorites. They're all by amazing authors and… no. I just couldn't.
But… since you didn't say "worse"… I guess my "least favorite" would be Demigods and Magicians. I mean, it was great. But the others were better.
PLEASE DON'T KILL ME I LOVE YOU RICK RIORDAN YOU'RE MY HERO.
Or perhaps When, since it was a reread… BUT OBVIOUSLY IF I REREAD IT, IT WAS MAGICAL, AND IT WAS JUST AS WONDERFUL AS THE FIRST TIME GAAAAAH. (Sorry, I had to fangirl somewhere.)
Favorite Author of the Month?
You can obviously tell that I like Rick Riordan… But I think the award goes to either Lauren Oliver or Maggie Stiefvater. I've read Lauren Oliver's Before I Fall, which I thought was okay. But Replica was very very good, and now I want to read all her other books. And then I hadn't been particular obsessing over The Raven Cycle, but with The Raven King, Maggie Stiefvater made me definitely more obsessive over the series.
(Also, my Marissa Meyer obsessing was in December, when I devoured the Lunar Chronicles. Even though all the scenes in Stars Above were so. Cute.)
TBRs Accumulated From This Month?
Oh goodness, here we go (in no particular order except for the order in which I remember titles):
(BTW, a lot of these are inspired from Cait at Paper Fury XD)
Splintered by EG Howard
Cruel Beauty by Rosamund Hodge
Heartless by Marissa Meyer
Vicious by VE Schwab
The Archived by Victoria Schwab
Panic by Lauren Oliver
Delirium by Lauren Oliver
Les Misérables by Victor Hugo
And a thousand more that I've forgotten because TOO MANY HELP ME
---
Well, obviously, January was when I first started my blog, on Sunday, January 22, 2017. I don't have a lot of stats, but I'll share what I do have:
5 posts
567 views
46 likes
260 comments
23 WordPress followers + 2 email followers
*Someone followed me today, so now I'm at 24 WordPress followers. 😛
First, of all, I want to say THANK YOU ALL SO, SO MUCH! You all welcomed me to the blogosphere and it made me feel all warm and fuzzy inside! Thank you thank you thank you! I could not have asked for a better first month! (Or first two weeks. Because that's basically what it was.)
Favorite Post?
Personally, I would say… Favorite Authors (Because I'm Horribly Unimaginative and Can't Think of Anything Else). That was my first real post ever, so it holds some sentimental value. 🙂
It also had lots of graphics and gifs and images, which is cool. *thumbs up*
Top Posts(s)?
I'd say Favorite Authors was the most popular post, with 9 likes. There were over 70 comments, but to be honest, most of those comments were me chatting with Kellyn and Grace. 😛
Unpopular Posts that Deserve to be Recognized for Their Awesomeness?
Eh. I've barely started, and I think none of the posts were really "unpopular". *blows kisses* *gives mangoes* Although make sure to check out yesterday's post about my novel if you haven't! 🙂
Shout-Outs to Any Blogs/Bloggers?
(Oh, yes, I'm that amazing. Free promos for nice people.)
Well, I'll just point out my followers and/or commenters (BECAUSE I LOVE YOU ALL AND HERE ARE SOME DRIED MANGOES TO PROVE IT):
And that's it! I'm not sure if I'll do that each month, but I know for sure that I'll call out some new followers or some bloggers who've made my day with comments. 🙂
Oh, and also!
Cait from Paper Fury

For making me squeal with glee the three times I saw your comments.
---
Okay, let me first tell you: January has NOT been my writing month.
I've barely outlined IMS, and I haven't touched the actual novel in FOREVER. But, once I've got this blog up and running, I think I'll have more time to outline. I'm HOPING to get the outline finished by the end of this month, because I REALLY need to get back to writing again. Also, you know that writing contest I won that I mentioned in my Beautiful Books post? I want to write more of IMS and polish the first few chapters so I can submit it to the contest again this year.
So. What have I done besides getting 500 words done of my outline?
(I think) I've figured out a new story idea.
(Although that really isn't an accomplishment because #priorities???)
It's going to be dark, and a retelling of a lesser known fairy tale. With what I'm thinking to be cyborgs.
BUT NO I CAN'T THINK ABOUT THAT RIGHT NOW
I've also outlined a writing plan for the next few years. It basically says what I'm working on at what time of year and when I'll be expected to finish.

IMS is estimated to finish in Summer 2018.
Dark retelling or genetic mod. sci-fi story is expected to start after that.
(I also might be able to finish IMS in May 2018, but that just depends on how long the chapters will get near the end.)

WHY AM I EXPLAINING THIS TO YOU THIS IS A POST ON WHAT I ACCOMPLISHED, NOT WHAT I'M GOING TO ACCOMPLISH
---
Well, nothing really exciting happened this month. I do just want to add a quick thing though:

Last week, I was entering the grocery store when I saw an old man hunched over with his shopping cart. A lady employee comes over and greets the man. "Hi!" she says, "it's great to see you again! How are you?" To which the old man replies, "I'm fine, how are you?" Then the hug, and that's when I spot the man's one cloudy eye (which I believe means it is blind). And even if I hadn't seen his "blind" eye, my heart still would've expanded, because often, the elderly don't get the love and respect they deserve. Just seeing that lady be so caring towards him made me feel so lovely and wonderful. (And the fact that she seemed to recognize the man from previous visits.)

OH WAIT HOW COULD I FORGET: IT'S THE NEW YEAR!!! Welcome to 2017, y'all! New year, new opportunities! And new blog! 😛 (Not mentioning politics. I refuse to mention any politics.)
Um, maybe an outstanding life moment is that we got costumes for my upcoming dance show? Or maybe that I got to play Hamlet in a Shakespeare-mix class play? (Wow, that feels like forever ago.) Or other little things that I forgot?
---
Reading:
READ SEVEN BOOKS.

Look, I know that's a tiny amount. But 1) I'm a slow reader, 2) I have school and homework, 3) I need to write, and 4) I also have a blog now. And I barely made it through January with six books (one of which I finished over Winter Break―NO SCHOOL).

ONE OF THOSE SEVEN BOOKS NOT INCLUDING WE ARE WITNESSES.

We Are Witnesses is a book I'm reading for Language Arts, and my seven books cannot include that. Because. (Also, for the mango-ificent people who are wondering, the book is horrible. I mean, I thought it'd just be diary entries but this guy keeps talking and blah blah blah. I usually love Holocaust stuff BUT NOT THIS ONE.)

MAYBE DO A REVIEW FOR ONE OF THOSE SEVEN BOOKS ON THIS BLOG?

I'm not sure. I mean, I have a posts plan for the next few weeks (I know, I'm a planner at heart), but I guess I could add a book review. But I'm just bad at reviewing. So maybe not.
Writing:
FINISH IMS OUTLINE.

Seriously, this is a problem. I NEED to finish it! I have to get back to writing!!!

START REWRITING CHAPTER SEVEN OF IMS.

Chapter 7 was where the horror started of me randomly writing things because I didn't know what else to write about, so that will need to be rewritten. *sigh*

PLAN A LITTLE MORE OF DARK FAIRY-TALE RETELLING.

Just a liiiiiiittle more. A tiny bit. I want to focus on IMS, but I know that I can't just focus on that. So I'll only plan A FEW things of this. And if I say anything about doing more than just "a few things", you have permission to take away my dried mangoes. *sobs*
Blogging:
START A BLOG SERIES.

I have some plans for… um… four… I really want to get them going. I'm planning on starting one pretty soon, and then―OH WAIT, I'VE ALREADY STARTED ONE! THIS ONE! 😛 Well, I want to start another one, one that isn't MMM. I've actually started thinking of a writing advice series…

MAYBE DO A REVIEW FOR A BOOK I READ THIS MONTH ON THIS BLOG?

Like I said in the Reading Goals―probably not going to. But maybe. Maybe…

REACH THIRTY FOLLOWERS.

I mean, I got twenty-four followers already??? How did this happen??? If I got TWENTY-THREE followers in a week and a half, I'm sure I can gain seven more in a month, right? RIGHT???
(I don't know how y'all found me, but THANK YOOOOOOOOU.)
Life:
PRACTICE PIANO MORE.

Um. Yes. Like, I'm supposed to do it everyday, but some weeks I only get three days of practice in… D:

SPEND LESS TIME ON THE COMPUTER.

I spend waaaaaaaay too much time on the computer. I have HOMEWORK. This weekend was the most I'd EVER procrastinated―I had Saturday COMPLETELY. FREE. (Dance rehearsals were rescheduled to Sunday) And what do I do? Browse the web and BARELY study for a French oral test. Then on Sunday I put off homework until right before I had dance rehearsals, and I had to finish everything on Monday. NOT. GOOD.

GET MORE SLEEP AND PRAY EVERY NIGHT.

I have been REALLY bad at getting enough sleep (hello, life goal #2) and I'm so tired at school the next day. So I would like to get more sleep this month, because I'll just be happier overall, better focused, and less exhausted. I also want to get back into the habit of praying each night before I go to bed. (I'm Buddhist, for those who don't know, which is like everybody.)
---
Before You Leave Me!
Tell me, do you think the mini "notes" at the end are hard to read or visually unappealing?
For example, like this. (6)
I personally think it gets hard to read after awhile, and would like to hear your opinions. I don't really want to change the font, because I really love this one for titles and headers, but I wish I could make the font smaller without making it all capitalized like that.
Perhaps you'd prefer if I put it in this size? (5)
Or maybe if it looked like this? (4)
Anyway, if you could comment which header you like best (6, 5, or 4), that would be awesome! And if you have any preferences as to whether I should do the many parentheses I do in the middle of paragraphs, or if I should to more superscripts like this 1  to make it less confusing, that would also be super helpful! Your thoughts and opinions means so much to me, and I want to make sure you can read posts without being irritated (like I am when I read those tiny notes 😛 ).
---
Have you made it this far? 

1 

Did you like the format of MMM? How was your January? Any particular goals for February? Think I'll be able to reach my goals? 6, 5, or 4? CHAT WITH ME!!! (I promise I won't throw any dried mangoes at you.)
1 

If you did, here are some mangoes to celebrate your amazingness. I swear, this is so. Long.