Even though I am the Mango Queen and am supposed to be utterly perfect, the world refuses to acknowledge that. #rude
I am a Queen and Queens are perfect, but apparently NOT ME because I just have to be this great person who made lots of mistakes as a newbie blogger. Why all this rudeness??? Can't we live in peace and harmony and agree that I am simply an amazing person with no flaws???
But as much as it pains me to admit this, I actually am NOT a perfect person and will never be one. *sigh* There go my dreams.
Like the good little bean I am, I'm going to share with you the nine promises to you as a better blogger. I honestly am an AMAZING blogger with three thousand people fawning over me, all wanting to get my attention and just TALK TO MY MANGONESS.
Unforunately, the Queen does not have time for this??? But she does have time to write a whole post on nine promises wut.
I'm gonna stop being cringy now (where has all my wittiness gone??? 😥 ) and just say that I AM A HORRIBLE BLOGGER AND I WAS EVEN MORE HORRIBLE AS A NEWBIE, BUT NOW I AM SLIGHTLY LESS HORIBBLE AND I'M LEARNING HOW TO BE BETTER.
In bullet list form because I LOVE #LISTS.
And I attempted to make my promises short (cuz you know, I totally spend my time on everything but blogging), but unfortunately that failed. Have fun, munchkins.
1. i will attempt to make posts shorter.
Attempt being the key word here, frens.
I KNOW my posts are too long??? Like even I wouldn't even want to read my own posts sometimes. I'm that bad.
They're like 2k words wut.
But I promise that will change! Hopefully! I'm aiming for below 2k words (around 1.5k, if possible) on all posts EXCEPT for some specific ones, like my MMMs.
But you know me??? It's very hard for me to write short posts. I SHALL TRY THOUGH. FOR YOUR SANITY. AND HOPEFULLY MINE.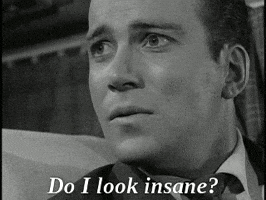 2. i will bring you posts that you will CARE about, and content that will BENEFIT you.
So this is like the biggest promise on this list???
MY. CONTENT. IS. NOT. BENEFITTING.
You have no reason to read my content other than to just get a good laugh (at my cringy self and/or my amazing wittiness) or just to read and support me. ❤
BUT I WANT TO GIVE YOU POSTS THAT YOU WILL ACTUALLY HAVE REASON TO CARE ABOUT, AND CONTENT THAT YOU WILL BENEFIT FROM.
I know this is MY blog and it's all run by me, but who wants to read all these posts on my life??? I know I would want something that's entertaining to me in some way that does NOT talk about the blogger's life ALL THE TIME.
For example: A recent post I did was a post on my habit tracker. What did you have to benefit from? Learning about my habits. Nothing else. What could you gain from that post? Maybe inspiration to do a habit tracker yourself. And why would you care about my habits? Because you think it's cool to have a habit tracker.
Okay, so maybe that's not the best example, but you get my point.
(Also, it doesn't have to benefit you ALL the time, because then I wouldn't be blogging for myself. But I have to find an equal balance of the two―blogging for myself, and blogging for you.)
3. i will not make a "posting schedule".
When I first started out, I made a huge schedule of what posts would be posted on what day. It changed quite often, but it kept me organized and prepared.
It was also very limiting, strict, and just… ugh.
I want to be FREE. I don't want a schedule to limit me. Why should I listen to this pesky little piece of paper anyways??? I AM A QUEEN. I AM INDEPENDENT.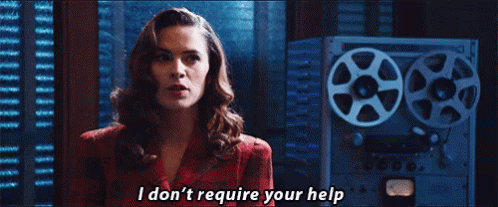 However, I WILL brainstorm post ideas. I like to be prepared and know what I'm posting, and because my posts are long, I need time to write them. Before the day that it's supposed to be posted.
And in my first month, I totally forgot about tags and awards, and ended up #smushing everything. I WAS SUCH A NEWBIE.
4. i will not get irritated when i follow your blog and you don't follow mine, or if i comment on your blog and you don't for me.
I am guilty of this horrible crime.
I'M SORRY. Is any blogger innocent of this? Do you NOT get annoyed when you follow someone's blog and they don't follow back, or when you comment, but don't receive a comment in reply?
But that was before. When I was a greedy, attention-seeking lil blogger.
I see now that people follow when they want to follow and read your content.
I see now that it's hard to keep up with comments and answer them and comment on their blog in exchange.
And I also see that it's not about followers (or comments).
I also see now that this is a stupid little jealous thing that I am ashamed of.
I don't follow your blog for a follow. Well, I did at the very beginning, but only to make myself known so I wouldn't be a lonely blog with no readers. But now I don't. I follow because I want to read your content.
And so what if you're not following back? That just means 1) you're missing out on all this great content, honestly, 2) you're so #rude (JUUUUST KIDDIIIIING), and 3) you have other blogs to follow and you're busy and that's totally okay! I have no business in saying who you should follow or not!
5. i will not get irritated when you just like my posts and not comment.
I am guilty of yet another horrible crime. You have permission to shoot me.
Actually please don't???
But really. WHY WAS I SO HORRIBLE.
(I still am, though, just less.)
I think my thought process was this: "You have time to let me know that you like my post, but you don't have time to comment??? You follow my blog and like my posts and yet you don't comment??? YOU HAVE SEEN THIS POST AND KNOW THAT I HAVE POSTED AND ARE COMPLETELY AWARE THAT I HAVE COMMENTED FAITHFULLY ON YOUR BLOG (sometimes), AND YOU DON'T. COMMENT???"
Save me from myself please.
I now know that sometimes, you just don't know what to say. Sometimes you don't have time to comment. Sometimes, all you can do is "like" the post.
But sometimes you do know what to say. Sometimes you do have time to comment. And sometimes, you can do more than like. And sometimes, you don't even read the post and just click like??? Or sometimes, you like, hoping I will like a post on your blog???
If the latter ones are true then I AM ASHAMED IN YOU.
Just kidding.
Maybe.
6. i will always like your posts.
So this could be a BAD thing, as it can be annoying when people always like your post but don't leave a comment (like I used to be irritated by), but I follow so many blogs that it's hard to comment on everyone's.
However, I really want to show my support.
But at the same time, some posts I really just DON'T feel like reading. The content just doesn't appeal to me.
I'll keep following (probably), but if your content really doesn't interest me, then I won't comment.
So that sounds really mean??? But would you rather me not follow you at all and not like your posts at all?
Darn it I'm so mean again AAAGGHHH.
BASICALLY. I will ALWAYS like the posts in my Reader. I will comment on ones I find personally appealing, because I am a busy gal who gives lots of love to lots of blogs.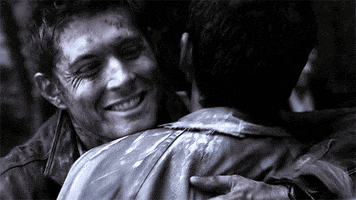 7. i will leave a comment for a comment.
This is to my NEW readers. I mean, my promise was not to get mad when someone didn't do this to me, but honestly, dropping a comment makes me feel all warm and fuzzy, and I want to repay the favor!
Unless it's spam. Ugh spam.
What I WON'T do is a follow for a follow. I follow because I like your content, people, not because you follow me. If I check out your blog and don't think I'd like to read your content, then sorry, no follow. I WILL comment, though.
8. my questions will be you-related questions.
So I started doing this about a week ago or ish, because I realized my "shall we chat?" questions were more of "what do you think of _______?" questions. and we all love talking about ourselves, and not what we think of something.
For example (because I feel the need to make this longer): instead of asking you what do you think of me abandoning my novel?, I say have you ever abandoned a novel before? And VOILA. Instant conversation starters.
9. i will attempt to not #smush things.
This is last on the list because my mind is blank and I can't think of anything. But this is also really important, because I ALWAYS #smush things???
Again, key word here is ATTEMPT. #smushing is half of my blogging life.
I tend to #smush things because I have so much to say in a tiny wittle space. So instead of having multiple posts over the week, I just have one really long, smushy post.
This is the reason why my posts are so long??? Well, ONE reason.
But honestly, guys, promises are meant to be broken. And this one will probably be broken. #sorrynotsorry #smushingforlife
---
AGH. THE SELF-PITY IS OVER.
Sort of??? I mean, now it's time for my…
AAAAAAGGGGGGGHHHHHHHASDFGHJKL WHAT IS THIS
Two months seems like so little time but it feels like FOREVER (and everly) AGO that I first started blogging. Thank you to the amazing people here from the start, and to the amazing people who were brought here over the weeks. You all mean the world and beyond to me.
26 posts (27 including this one)
4,199 views
742 likes
1,618 comments (WHAT THE HECK GUYS WE PASSED 1000 ALREADY???)
193 WordPress followers + 2 email followers
Thank you all SO SO SO MUCH! I really don't care about stats, as no blogger should. They are, after all, just numbers. What matters more is the LOVE and SUPPORT from the amazing blogging community, and you guys have shown me PLENTY of that, so thank you thank you THANK YOU! ❤
(Also, I literally was going to SCREAM if I got two hundred followers by my two month blogiversary. My thoughts: WHAT NO HOW IS MY BLOG GROWING SO FAST THIS IS NOT POSSIBLE HOW IS THIS HAPPENING NOW THIS IS UNREAL STOP.)
---
what have you done as a horrible newbie blogger? have you done anything to fix it? do you get overloaded with posts in your reader? and do you have a problem with overly long posts, like me??? (if you don't, TELL ME YOU SECRETSSSSS) chat with me and answer my you-related questions!!! (huzzah, a promise has been fulfilled)