You'd think that I've read enough beautiful books that I wouldn't be surprised by another.
Yeah no.
I read A Darker Shade of Magic by VE Schwab a few weeks ago. And gosh, it was absolutely MAGICAL. Or maybe that's because the book involved magic???
Ignore me while I cry please.
*note that this is my first review of ever and because I have like no experience writing reviews, my thoughts are probably all over the place and it's disorganized. whoops.

((view my shorter synopsis under this horribly long one))
Kell is one of the last travelers―magicians with a rare, coveted ability to travel between parallel universes connected by one magical city.
There's Grey London, dirty and boring, without any magic, and with one mad King―George III. Red London, where life and magic are revered―and where Kell was raised alongside Rhy Maresh, the roguish heir to a flourishing empire. White London―a place where people fight to control magic and the magic fights back, draining the city to its very bones. And once upon a time, there was Black London. But no one speaks of that now.
Officially, Kell is the Red traveler, ambassador of the Maresh empire, carrying the monthly correspondences between the royals of each London. Unofficially, Kell is a smuggler, servicing people willing to pay for even the smallest glimpses of a world they'll never see. It's a defiant hobby with dangerous consequences, which Kell is now seeing firsthand.
Fleeing into Grey London, Kell runs into Delilah Bard, a cut-purse with lofty aspirations. She robs him, saves him from a deadly enemy, and finally forces Kell to spirit her to another world for a proper adventure.
Now perilous magic is afoot, and treachery lurks at every turn. To save all of the worlds, they'll first need to stay alive.

My glorified, somewhat shorter synopsis:
There are four Londons: Grey London (no magic), Red London (magic in just the right amount), White London (corrupted magic uh oh), and finally, Black London (the magic consumed the people whoops).
There is a guy named Kell, who is one of the only people who can travel between all the Londons (called Antari). He's technically property of Red London's king and queen (being property is fun), so he travels between the worlds to deliver messages and stuff. But he's also a smuggler, yay.
But smuggling is dangerous (who would've guessed) and he accidentally smuggles a dark magicky object that almost makes him die. And then he meets Delilah Bard, also known as Lila, and then they go on an adventure to SAVE THE WORLD.*
ALSO, please note that this is ADULT FANTASY, but because I was an innocent, naïve, oblivious little bean, I was completely clueless of this fact until I looked for AGOS in my library catalogue and OH DEAR IT'S IN THE ADULT SECTION.
*Saving the world is something I do on a daily basis, just so you know. It's fun.
Okay, the first thing I will say about ADSOM is that it was
SLOW.
It was so, extremely slow. Even the action-y parts were slow as well. That was my main problem with it: SLOW, SLOW, SLOOOOOOOOOW.
I thought it would speed up later on, but nope. It pretty much stayed at the same pace for the whole book. HOWEVER, I have been promised that the next books are much faster, so THERE IS HOPE.
But the CHARACTERS.
Oh, the CHARACTERS. They were just so AMAZING.
The characters & why I like them:
KELL

Well, Kell is one of the only people who can travel through the worlds. He was brooding and full of all these emotions that would be cliché in other characters but wasn't in him??? It was also really fun to see him spiral into darkness. #yaydarkness. This little baby is MINE.
LILA

I loved Lila??? She was your ultimate sass queen full of lots of sarcasm, with a great appreciation of knives. See why I like her??? *SPOILERISH BIT* And also, I suspected that she was an Antari, and then I felt the suspicion become stronger when we find out she had a glass eye??? Someone tell me more???
RHY

Rhy is the crown prince of Red London, and unfortunately, we don't see much of him in this book. But of what we DO see, he seems really fun and charming. I mean, all Kell could talk about was his charm??? Also the brother relationship between Rhy and Kell is THE BEST.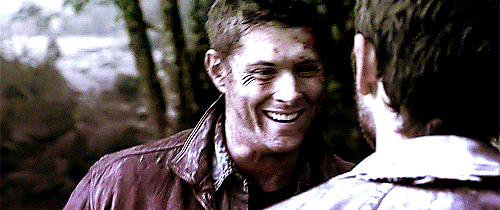 ASTRID & ATHOS DANE AND HOLLAND

For a moment I forgot the name of the Dane twins whoops.
Anyways, Astrid and Athos are the rulers of the dark White London (ha) and they go crazy and dark with their magic. Holland is the other Antari, except instead of being loved by the royal family (like Kell), he belongs to the Danes. You can basically call these the antagonists. Basically.
I felt really bad for Holland??? I mean, VE Schwab hints that he was RELIEVED to die, which is sad. And then I feel nothing towards the Danes. 🙂
 
I had a tiiiiiiny problem with the plot though.
My problem was that it was your average "uh oh dark magic agh now we have to save the world okay did it" thing. I mean, VE Schwab made it slightly different with the Vitari and other stuff, but essentially, it's your dark-magic-takes-over fantasy.
BUT I STILL LOVED THE PLOT. She executed it well, and that's all that really matters. (Sort of.)
THE WRITING VOICE & STYLE.

Honestly VE Schwab has an AMAZING writing voice and style. It's so smooth and elegant and IT'S HOW I WANT MY THIRD PERSON WRITING TO BE. Can I please be her???
THE WORLD.

Four magical (or not magical) Londons??? That was what drew me in. Like AGH FOUR LONDONS WHY IS THIS SO COOL. And from what she revealed in ADSOM, the worldbuilding is really strong!
THE MAGIC.

Erm, of course??? How could I not like the magic??? I mean, it was elemental magic at its core, but VE Schwab included other things like spells and… um… yeah. (This is why you write reviews right after you finish the book.)
Overall, I think that while it was SO HORRIBLY SLOW, it was the characters that brought it home for me. The characters are THE most important part of the story, in my opinion, and these characters were just amazing. ❤ I could fangirl about many aspects of this story, even with the snail pace, which is why I give A Darker Shade of Magic a rating of…
★★★★★
a wonderful read that was slow, but had amazing characters
(Also, the fact that I BOUGHT THIS BOOK WITH MY OWN MONEY makes it even more precious.)
have you read adsom before? if so, did you like it? if not, have i inspired you to read it? isn't formatting a review horribly difficult? have you read a book that was horribly slow? do you agree that characters are the most important part of books??? i demand your opinion, mangoes.