Well I was nominated five times for the Sunshine Blogger Award this month.
Such fun. 55 questions to answer. Not hard at all.
(Actually, I quite like answering questions, but shhh.)
And OMG GUYS I'M NOT #SMUSHING OTHER TAGS/AWARDS WITH THIS AWARD. WHAT. HAS THE WORLD COME TO AN END. HOW COULD THIS HAVE HAPPENED. I'm so proud.
Don't worry guys, I'm not going to show you ALL 55 questions and answers. I'm on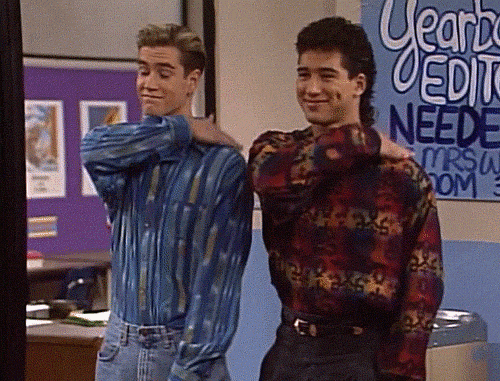 The five lovely people who nominated me for this award were Cas (thank), Charlotte (thank), Amelie (thank), Rutvi (thank), and Ivy & Em (thank). Their original posts can be found here, here, here… here, and… here. You're welcome. 😉

The Rules
Thank the person/persons that nominated you and link back to their blog.
Answer the 11 questions your nominator has given you.
Nominate 11 other people and give them 11 new questions to answer.
List the rules and display the award.
CAS'S QUESTIONS (and answers):
What's one of your favorite books?
I cannot choose just one.
But here we go: Percy Jackson, Harry Potter, Six of Crows, Legend, The Young Elites, the Lunar Chronicles, the Raven Cycle, the Mother-Daughter Book Club, Keeper of the Lost Cities, Graceling.
*Note: Most of these are series because I'm apparently a series person.
Writing or reading? (hahah sorry May)
Noooo why you torture my poor soooooooooul. Actually, this one's easy, since I've answered it before and know how to get out of it. 😉 Reading, because I could just do text-to-speech or whatever and write my stories. Also reading is life and without books I would not exist.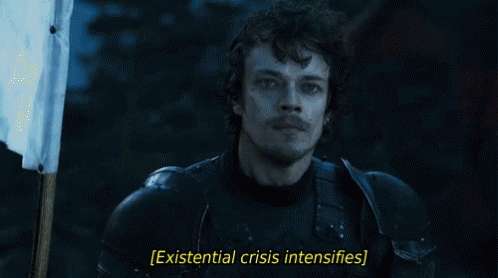 One food you can't live without?
MANGOES.
A song you know all the words to?
GUNS. AND SHIPS. AND SO THE BALANCE SHIFTS.
(We rendezvous with Rochambeau, consolidate their gifts.)
One language you've always wanted to learn?
THAI. I AM Thai, and yet I cannot speak it??? I understand pretty much all of it, and can speak SOME of it, but I really want to be fluent in it. Someday, someday…
What's the first thing you do when you wake up?
…Check my Reader and notifications on WordPress. You have corrupted me.
What are the last 5 things you searched on Google?
Well, I saved this for last and just went through pasting some images so…
"bangkok"
"stalker gif"
"stalker"
"pink power"
"cocker spaniel"
I like stalkers apparently. And why are you looking at me like I'M the stalker???
CHARLOTTE'S QUESTIONS (and answers):
Favorite food?
Check out this post for my top nine favorite foods. 😉
Places you have traveled?
I've stopped in many airports, but I'm not going to count that.
Thailand (like five times #family)
New York City
Washington DC
Niagara Falls
someplace in Virginia I forget the name of
Pittsburgh
Angel Fire (in NM for SKIING)
someplace in Colorado I forget the name of (for SKIING)
and I think that's it??? well, I've traveled to cities in Texas, but I'm not gonna name them because that would be a long list
Favorite type of music? 
Eek, I don't know??? I like music with deep meanings, like Tori Kelly or James Bay's songs, but not soulful, you know? I also like pop, except not much anymore… I just like the catchiness of it. 😉
Why you started blogging?
Well. It first started out with me starting some blogs with friends last year. They didn't go so well, but I never lost that want to blog. Then I saw my friend April's blog and BOOM, my want was reignited.
Where were you born?
Somewhere in Texas. 😉 What, do you expect me to give you my address and phone number and social security number???
Places you want to travel to?
AGH okay. London and Paris definitely, then other cool places in Europe like Scotland and Portugal and Italy and Spain and Switzerland. If you can't tell, I LOVE Europe. XD

AMELIE'S QUESTIONS (and answers):
Do you remember your dreams?
Usually, yes. Sometimes I'm just super tired so I don't remember my dreams, but I definitely have a LOT of weird dreams, and I think that's one of the reasons why I remember them pretty clearly. I mean, I lose the details, but I still get the gist of the weirdness. For example, sometime in fourth grade, I think I read too many books because I dreamed I was surfing with Percy and Annabeth, and on the run from Ten Men with Kate Wetherall. XD
What's your personal aesthetic?
I already did this, Amelie. Here it is again for those with bad memory:
What's your favorite time?
The time when I'm doing something productive.
WAIT. NO. The time when I'm doing something unproductive, but it's okay because I already completed all the productive stuff. I don't like to procrastinate???
Do you like doggos?
Who doesn't???
What's your favorite meme?
There are too many. 😥
How would other people describe you?
I'm unfortunately known as the "smart" kid. 😥 I mean, it's awesome to be smart, but I don't want it to be the only thing I'm known for, you know?
What's your favorite color?
PINK. And for those of you who are judging me right now for being "girly" (because so many of these people exist): there shouldn't be "gendered" colors. Blue shouldn't be a boy color, and pink shouldn't be a girl color. I can like pink and be proud of it.
This isn't a question but take

this

quiz and say what you got.
The test lies.
At least I'm up with that PJ???
RUTVI'S QUESTIONS (and answers):
Your thoughts on stereotypical princess stories? (Aka, when girl is having some problem, leaves home, meets a dude, marries him, then happily ever after)
You mean the damsel in distress? Um, I think that's very old-fashioned and excuse me let the damsel save herself. (And if she's too weak to, let her die mwahaha.)
Would you rather be fluent in French or Greek?
Eek I don't know. I'm taking French right now in school, but Greek is also a really cool language??? Why am I so indecisive???
Sweatpants or leggings?
WHAT KIND OF QUESTION IS THIS??? HOW CAN I CHOOSE???
Hoodies or sweatshirts?
WUT IS THE DIFFERENCE I WEAR BOTH.
Do you prefer to use metaphors or similes? Why?
I think I prefer to use similes because they're easier to write. But sometimes I'll write this great metaphor effortlessly and I'll be like OMG THAT WAS SO AMAZING.
IVY & EM'S QUESTIONS (and answers):
Who was your first follower?
Technically me, but my dearest friend April was. SHE HAS STOPPED BLOGGING WUT HOW WILL I SURVIVE.
What is your favorite flavor of ice cream?
OBVIOUSLY, cookies and cream. What else???
Would you rather be an actor or an author?
Why are you even asking me this question??? AUTHOR, OF COURSE.
If you had to make another blog, what would it be about?
Oh deeeear. I've been thinking about my blog and what its theme is, and I think it's a book-writing-life type of blog. I really want to focus more on books, but I know that some of my followers aren't for the books, so maybe I would make a book blog???
ACTUALLY, WAIT, NO. I would make a POETRY blog, because I LOVE poetry and want to share some of my own. 😉
(P.S. Make sure to check out my NaPoWriMo page for all my poems!)
If you could change the color of the sky, what would you change it to?
I can't imagine it another color but blue, so I wouldn't change it.
WAIT. NO. HOW COOL WOULD IT BE IF IT WAS ALL WHITE??? Then you couldn't see the clouds but whatever. Omg invisible clouds making shadows on the ground!
Okay, so because I'm so great, I'm NOT going to nominate 55 bloggers, like holy shizzles no. What I WILL do is nominate some of my favorite book bloggers and give them 11 bookish questions, and nominate some of my miscellaneous bloggers and give them 11 "regular" questions. You can take whichever set you want, or mix and match, but that's just how I'm rollin.
My bookish nominees
Mahriya @ My Bookish Life
Marie @ Drizzle and Hurricane Books
Emma @ Emma the Book Lover
Kate Gold @ Teen Girl Meets World
Emma @ Book Emma
Analee @ Book Snacks
Mikaela @ The Well Thumbed Reader
Vivian @ Writing with Style (you're a book blogger, right???)
Emma @ Reading Through the Night
M & B @ Closet Readers
MacKenzie @ Bookish Things and Tea
Sarah @ Btween the Pages
Hope @ The Reader Addict
Lauren @ My Paper Infinity
Tiana @ The Book Raven
Em @ Em's Worlds
Jackie @ Too Much of a Book Nerd
Lil Book Lovers @ LILbooKlovers
Questions to the bookish
If you could be an author, who would you be?
What book(s) do you wish you wrote?
How fast of a reader are you?
Which book character would you totally want to meet, but fear might kill you?
What books have you cried over (if any)?
What do you do besides reading?
How would you react if all the books suddenly disappeared from the world?
Book-to-movie adaptions: Like or hate?
What book have you been dying to read, but haven't gotten the chance to?
Would you rather get paid to read books, review books, or blog about books?
WOULD YOU LOOK AT THAT ONE OF YOU FAVORITE AUTHORS IS STANDING ACROSS THE STREET FROM YOU WHAT DO YOU DO???
My other nominees (ugh you other people)
Violet Gray @ Vibrantly Violet
Liara Hope @ Just Lia
Grace @ The Girl Upstairs
Abi @ The Freckled Fashionista
Kellyn Roth @ Reveries
Anika Joy @ This Journey Called Life
Allie Taylor @ The Depth of My Faith
Solaice Skier @ Oh Solace
Lana @ The Music of Words
Bella @ The Daydreaming Damsel
Julia @ Love My Dollies // Julia's Journal
Grace @ From the Tip of Grace's Pen
Olivia @ Absolutely Olivia
Madi @ Madi Grace
Abigail Lennah @ The Ups and Downs of My Not-So Average Life
Josie @ Josie on the Go
Gracie @ A Light in the Darkness
Daisy Paquet @ Caught Daydreaming
Robin @ Gems of Literature
Emily @ The Island of Me
Aqsa @ Aqsa Says What?
Cheila @ Pink for Days
Rainbow Girl @ Born to Inspire
Mirra @ A Young Writer's Dream
Mukta @ Born Free
Ipuna Black @ Ipuna Black
Evelynn and Nathalia @ Our Little DIY Corner
Sumzoë @ The Unshackled Thoughts of a Dreamer
The other questions (ugh these other questions)
What do you do on a daily basis?
Where would you like to travel to one day?
What would be your dream future?
What positive things do you see when you look in the mirror?
How has blogging influenced you?
If you had one free day to do what you want, what would you do?
What's a smell that you absolutely LOVE?
Who do you look up to and why?
If you could only pursue one hobby, what would it be?
What's your favorite food???
And finally, look up at the ceiling and name the first five things that pop into your mind. 😉
OH THANK GOODNESS IT'S OVER. THAT TOOK FOREVEEEEEEEER.
Anyways, I hope you enjoyed reading my answers and learning a bit more about me, and I hope that if you were nominated, you're able to do the award!
(By the way, if you WEREN'T nominated, that doesn't mean I hate you, and please feel free to answer some questions too, if you like!)
Also AAAAGGHHHH NOOOOOON CAMP NANO IS STARTING THIS SATURDAY AND I MIGHT ACTUALLY DIE SAY GOODBYE TO ME FRENSSSSSSS.
---
are you a sunshine person or a night person? and do you think tag/award posts can be boring sometimes? how many people do you think i nominated without counting? (hahahahaha i don't even know) possibly chat with me???