I figured that if I ranted a little about my problems (and somewhat offered a solution to them), I would be able to fix them. Hopefully???
Hello and welcome to the first edition of my new writing advice series: Writer Woes. I'm excited to start this series, because as I mentioned was one of my promises as a better blogger, I want to posts more content that will benefit you. And how would you not benefit from writing advice???
(Unless you're not a writer. In which case… shoo.)
What Writer Woes is
Writer Woes is a writing advice series brought to you by MOI (May). The advice given will be decided upon by whatever MOI (May) is currently suffering with. Because if she talks about her problems, there is a 97% chance that they will be solved. (The other 3% chance is that she'll just end up agonizing over her life choices and ranting about all her other problems. #oops)
If you have requests for any advice you'd like to get, contact me through the form on my Contact page, or let me know in the comments.
Today's advice will talk about how to begin writing after going a long time not writing. (Because May is coincidentally making a writing comeback.)
1. make a plan
It's just like when you're taking over the world—you have to plan exactly who you're taking over at what time at what location(s)* and how. Otherwise you're just going to wonder aimlessly through the world wondering when people will bow down to you.
Though, in all fairness, they won't ever listen to you. They're already loyal to me, obviously.
But seriously, even if you're a pantser, you can make a plan in your mind:
what are you going to write about? (what story are you working on?)
when will you write?
how much will you try to write a day?
And other basic things like that. You can go even further (like how what chapters a day, an estimated word count, an estimated date-of-completion, etc.), but just get the gist of what you're trying to throw yourself back into.
*You know you can't just take over one place.
2. practice writing
Again, it's just like when you're taking over the world. You obviously need PRACTICE before you can do the real thing.
That means you bring out your minions, attack the world—or do whatever method you use for taking over the world (pretty talk??? negotiation??? btw these are very poor techniques)—give your newly conquered people a nice little talk including how 1) this is practice, 2) you are being a kind vanquisher and letting them go, and 3) YOU'LL BE BACK.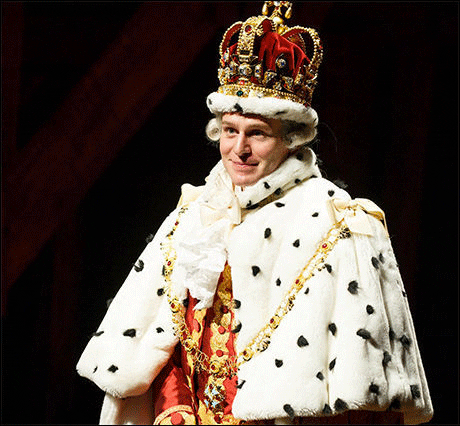 But yeah. How will you ever be good at the real thing if you don't practice??? You can definitely "practice" by writing your actual story, or you can write other short stories, poems, scenes, anything that helps get you writing again.
3. stock up on your writerly foods
And YET AGAIN, this relates to taking over world. How are you supposed to conquer the entire population of humans + animals + plants + aliens + humanoid aniplantaliens without a full stomach???
Food = life. Life = food. Therefore, food = life = writing life. Hence why you automatically write better when you have food.
Need I explain more???
Oh yes, let me give you some recommendations:
dried mangoes
duh
fresh mangoes
dried apples
apples
i like fruits
chocolate
basically all the sweets like donuts and cookies and ICE CREAM
also mangoes
and chocolate
don't forget water too #gottastayhydrated
4. ask writer friends for support
When taking over the world, you need willing people (or animals or plants or aliens or, heck, humanoid aniplantaliens. who am I to judge?) who will stand behind you no matter what, follow you around like the loyal ducks they are, and fight the really stabby fights for you.
Can't have you bleedin' all over the place, can we.
This is also true in the writing world. IF YOU HAVE NO SUPPORT, YOU ARE DOOMED. Whether you need to ask your writer friends for plotting help, or if you just need a shoulder to cry on while you agonize over all your problems, YOU NEED THEM. GO GET THEM.
5. read really good books for inspiration or read really bad books so you know what NOT to do
So I saw this on an interview thing with the amazing Leigh Bardugo on her website, and I remember thinking, This is a REALLY GOOD idea!
And it is! If you want to CONQUER THE WORLD, you obviously need to look at past conquerors, to 1) draw inspiration and wisdom from those who succeeded, and 2) learn from the mistakes of those who FAILED.
In writing, you will be SO inspired by other writers (sometimes a little too much). Draw on that inspiration and try to apply it to your own writing! And you'll also come across some writing that's not so great. Figure out what didn't work out and try to stay away from that in your own writing.
6. don't be guilty of not writing
Should you ever be guilty of not having taken over the world yet? NO. The world will soon enough be in your hands, so don't beat yourself up about not being faster about it.
Just because you took a huge break from writing doesn't mean you're not a writer anymore. And just because you took a huge break doesn't mean you are a horrible person and you'll never be good at writing and you'll always be a failure.
If you keep being guilty, you're never actually going to WRITE. You'll just feel like a bad writer. Just LET ALL OF IT GOOOOOOO.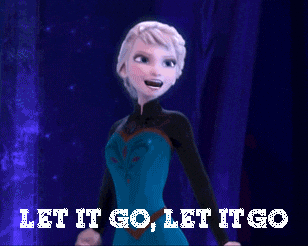 7. wait a little longer
Sometimes, you're not ready to take over the world. You may not think so, but your Inner You knows the truth: YOU ARE NOT PREPARED.
That's okay! You can be the conqueror another time. But honestly how many times have we waited.
Writing is hard. Sometimes the long break you took needs to be extended. It might be because you're not ready to write again, or perhaps you messed up on plotting/character developing/taking care of the humanoid aniplantaliens, but IT IS OKAY TO WAIT A LITTLE LONGER.
And plus, waiting means more time to prepare and plot all your conquering strategies.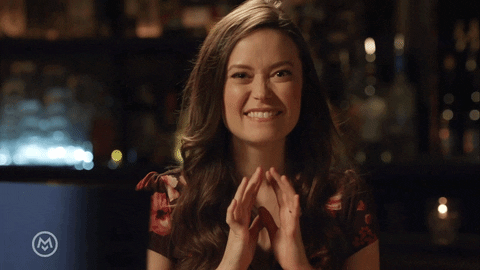 8. WRITE!
If you're going to conquer the world, you have to CONQUER THE WORLD. If you're going to eat the pancake, you have to EAT THE PANCAKE. Therefore, if you're going to write and get back into writing, you have to WRITE AND GET BACK INTO WRITING.
Huzzah. I have solved the world's greatest riddle.
Set a timer for five minutes, and just write! Then set a timer for ten minutes, and write! Then set a timer for five hours, and write!
I mean if you can do that go ahead BUT I'M ASSUMING NO ONE CAN WRITE FOR FIVE HOURS STRAIGHT WITH NO DISTRACTIONS???
But seriously. Stop being afraid of what might go wrong and just go for it! If you jump in without any preparation whatsoever, sure, it will probably be hard to keep the words flowing. But how will you ever get better at writing if you don't WRITE?
9. KEEP writing!
If you don't conquer people regularly, you're never going to get better. And if you leave half of the pancake on the plate all the time, you're never going to eat it all one day. And if you don't make a habit of writing, YOU'RE NEVER GOING TO WRITE WRITE WRITE.
Carve out a time each day to just write! Whether it's just five minutes, or maybe an hour, write NON-STOP.* Ya gotta write if ya wanna write.
And you'll never be a better writer if you take breaks and never write again until the world explodes. (Which… wouldn't happen because you'd likely explode WITH the world…) You have to GET in the writing flow and STAY in the writing flow. After all, who will tell your story** if you don't???
*Will I ever be satisfied??? No.
**Eliza will, right.
Basically, all you need to know is that taking over the world is scarily similar to writing.
HAHAHAHA I wish. Then I could simultaneously cross two things off my bucket list.
THAT ASIDE, these tips are bound to help you start writing again after taking a loooong break. Hopefully???
---
have you "done" any of these tips before? can you add any more advice to my list? (please do!) what other things can you do to get back into that wonderful writing flow? are you a human or animal or plant or humanoid aniplantalien? and are you going to take over the world now??? chat with me and let us discuss our strategy.