If you are a writer, you doubt yourself. I am not exaggerating.
Actually, even if you AREN'T a writer, you doubt yourself. But writers doubt themselves more. And you're welcome for boosting your self-confidence! *thumbs up*
But we writers shouldn't doubt ourselves! We are wonderful people (usually) who write great (usually) and deserve to be recognized for our amazing writing skills (usually). While I am a big doubter of myself, I think that we shouldn't be. We're great, yo.
Also I'm REALLY EXCITED to do this Writer Woes because the wonderful Mahriya*asked me to write a post on "signs that you're not a writer". BECAUSE SHE'S SO DOUBTFUL OF HERSELF AND DOESN'T THINK SHE'S A WRITER. *waggles finger at everyone who thinks this* Non, my fren, you lie.
But I aim for POSITIVE** on this blog, so obviously I'm writing a post on all the signs that you ARE  writer. So if you relate to even ONE of these—YOU ARE A WRITER.
*claps at the sudden appearance of writers*
*GO FOLLOW HER BLOG RIGHT NOW. You will not regret it.

Also she has one of my favorite blogs ever and is one of my favorite bloggers ever and is one of my best blogging friends ever. *smushes Mahriya*
**HHAHAHAAAHA AHAHA WHAT A FUNNY JOKE
What Writer Woes is
Writer Woes is a writing advice series brought to you by MOI (May). The advice given will be decided upon by whatever MOI (May) is currently suffering with. Because if she talks about her problems, there is a 97% chance that they will be solved. (The other 3% chance is that she'll just end up agonizing over her life choices and ranting about all her other problems. #oops)
If you have requests for any advice you'd like to get, contact me through the form on my Contact page, or let me know in the comments.
Today's advice will talk about some signs that you are a writer. Because sometimes we doubt ourselves and need reassurance.
 

1. you write/like to write
If you are a writer, you write. That's it. It's that simple. You don't need to write GOOD to be a writer. You just have to WRITE.
And if you ALSO like to write, then you're a writer. Okay. So maybe you have to like writing AND write to be a writer. But let's not get down to the specifics here. Vagueness is nice.
Also, writing means anything! Here's a list (because lists) of all that you could write/like writing:
novels
or parts of novels
because dedication I have none
short stories
poems
essays
songs!
and blog posts!
and book reviews!!! (GASP bet you didn't think of THAT #genius)
letters to people/diary entries
paragraphs really
or sentences
or maybe just a word!!!
also perhaps you like to write individual letters of the alphabet
that's fun too
2. you tend to get the craziest ideas
If you suddenly wonder, Omg what if we were all born with a twin and one of us is smart and one of us is dumb and that defines how we live but then my twin died and now they don't know if I'm the smart or dumb one???, you're probably a writer.
(By the way, no one steal that. It sounds like a really cool dystopian novel idea.)
The point is that writers have a CRAZY imagination. Which means we get CRAZY ideas.
And sometimes it doesn't even apply to stories??? Like maybe you're just like HEY LET'S GO JUMP OFF A CLIFF* and that obviously means you're a writer because who else would get awesome ideas like that???
*10/10 recommend. Will not get hurt or injured or killed. 100% guarantee. No money back.
3. you feel the urge to write things down
Okay, so maybe this doesn't apply to like notes or things. But it applies to random thoughts or ideas! Or maybe there's a song lyric in your head that you have to put down. Or maybe a verse in a poem! Or maybe an idea for a character! Or maybe just a really awesome quote for future use!
But look. If you feel the need to write things down, you obviously are a writer:
WRITE things down.
WRITEr.
Dost thou understand???
4. you love to read
Okay. So first, let me make it clear that just because you are a reader does NOT mean you are a writer.
Loving to read books doesn't mean that you will love to write books. However, in a lot of cases, writers are readers. In fact, I'm 96.889% sure that all writers' passions (for writing) come from reading.
Basically think of how all rectangles are squares, but not all squares are rectangles. (Or is it the other way???)
But if you like to read, you MOST LIKELY like to write! Again, this isn't ALWAYS the case. However, if you know you love to read, beware that you might start writing your own book one day. 😉
5. you daydream a lot
Writers: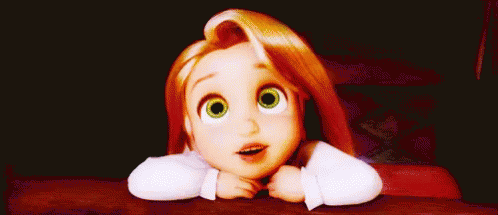 Writers daydream.
I daydream. I get lost in thought. I'm just randomly walking down the sidewalk when I spot a bird and then I get carried away with different possibilities AND THE NEXT THING I KNOW I'M ABOUT TO BE HIT BY A CAR. #rude
I'm pretty sure those bored people at school daydream too. But do they daydream like writers??? No.
(But lol I don't know what "daydream like writers" means. Do we have pencils in our daydreams??? Or typewriters??? Or computers???)
6. you ponder the "what if"s
If THIS hasn't been implied throughout the whole post. LIKE OBVIOUSLY WE PONDER THE WHAT IFS. (Number 2, number 5.)
But truly. What if we're actually all dead??? What if we're all living in a dream??? What if we're all part of some psycho's crazy clone plan??? What if, what if, WHAT IF???
Writers wonder about these "what if"s, which is why we have such a crazy imagination, which leads us to write about these "what if"s. And then we get even more questions and "what if"s which can be torturous or highly enjoyable.
7. you can't think of a word
O. M. G. THIS HAS HAPPENED TO ME SOOOOO MANY TIMES AS A WRITER YOU DON'T EVEN KNOW.
Literally my novel:
Plus a few hundred more blanks.
Also if you're a writer and you can't think of a word: you freak out and rack your brain and look in thesauruses because you simply have to FIND. THE. PERFECT. WORD.
8. you feel the need to EXPRESS (through writing)
I am not a toy strewn across the floor, abandoned;
I am a bright red fire-truck, screaming for your attention.
---

"You're nothing to me, you understand? Nothing. You are a worthless, useless piece of scum that no one needs or wants. No one like you should deserve to live."
Tears rolled down her cheeks. She stared up at her father—as if he was a father at all—unable to ask the question that ______* her mind: Why?
"Get out of my house," he said, turning his face away in disgust.
She punched him.
I feel that it is important to let people know that I am not something to be ignored, that I deserve your attention.
I feel that it is important to show how much words can cause you pain, or how you can underestimate strength after being hurt. (Or maybe I just wanted an epic fight scene, I don't know.)
But I feel that it is important to show these things, and the only way for me to do that is through my writing.
*See I did it again. What goes in the blank??? Help???




(OH OH OH I GOT IT. "Plagued." Do you agree???)
9. you can't speak, but you can write
Writers rely on their ability to write to communicate. I KNOW that I can express myself more clearly through writing than through speech; I get tongue-tied and have no idea what to say. I'M SUCH A HORRIBLE PUBLIC SPEAKER. EVEN THOUGH I'M SPEAKING TO ONE PERSON. OR EVEN MY FRIENDS.
But in writing? I just KNOW what to write, and how to write it. I mean, sometimes it doesn't make sense (because #crazywritermind), but most of the time? The words come easy, while from my mouth, they do not.
So this post seems to be dedicated to Mahriya??? Well no one really cares because Mahriya's amazing, right. 😉
But seriously! I'm SUPER EXCITED for her new (writing) project, called the Typewriter Project. It appeals to all writers (the perfect reason to bring it up in this post!!!) and will be held on her blog, My Bookish Life. If you want to learn more about it, check out her post here, and sign up for it here.
Also. I'm the reason why Mahriya even announced this project to you guys. I mean, obviously she had the idea, but then I convinced her, as the generous mango queen I am, to finally bring this brilliant idea to light. SO YOU CAN THANK ME FOR THIS AMAZINGNESS.
(Lol just kidding. You can give me mangoes instead.)
But seriously, guys! Check it out, even if you're not a writer! And make sure to check out Mahriya's wonderful blog too.
#MahriyaPromo
---
do you show any signs of a writer or relate to any of these? what else can you add to my list? do you doubt that you're a writer sometimes? or do you think that you're not a writer at all? are you doing the wonderful mahriya's typewriter project??? (the only answer is yes here.)