Do you not want to eat the cupcakes.
Look! at! how! DELICIOUS! they! look!
I mean it looks like there's bacon sprinkled on it which EW IS DISUGSTING, but still??? Chocolate???
But you're probably like, "What's with the cupcakes May??? Is it your birthday??? HAPPY BIRTHDAY???"
You're close.
It's my half-birthday! 
Whoever says half-birthdays don't matter is a LIAR. YOU'RE HALFWAY TO A NEW AGE WUT.
I'm officially thirteen-and-a-half* (wow I sound so young help me) and I don't feel any different. Honestly it was just like yesterday that I was causing chaos and wrecking the house as your most quiet two-year-old ever.
But I DO know that I have exactly SIX MORE MONTHS until I'm fourteen. (!!!) And like this calls for a celebration??? Aka a goal-making gathering???
I'm being #creative and instead of making summer goals (or maybe that's the smarter choice), I'm making goals for the next six months, leading up to my birthday. 
(All right I would've done summer goals if it MEANT MAKING GOALS.)
If it's not obvious yet, I LOOOOOVE making goals. Maybe it's that feeling of pride I get when I cross it off? Or maybe it's the motivation to reach that goal. WELL I HONESTLY DON'T KNOW.
Whatever it is, goal-making is one of my favorite things to do. Not that I'll always remember them of course. Or that I'll reach them. I just like setting something that I can work towards. Which is why I'm pumped up for this post. Hopefully you will enjoy it???
(My goals will be #goals, guys. You'll want these #goals goals for yourself.) 
*Technically, not yet, at the time of publishing this post. BUT TECHNICALITIES.
WRITING goals
Outline and start writing my magic story. I WANT THIS. Look I'm so ready for this that I even came up with the first line of the whole novel. AND IT'S ACTUALLY ENTICING. (Not sharing.)
Outline a story where I can release my inner #snark. My blogging voice is slowly bleeding into my writing voice. I'M ACTUALLY FUNNIER NOW, THANKS TO YOU GUYS. And of course I have to show that off in my writing??? I just need to write something that has witty characters.
(Actually, the other day I was randomly brainstorming ideas when I thought of something INSANELY AWESOME??? And it would work with the #snark thing. UNFORTUNATELY I'M WORKING ON SOMETHING AT THE MOMENT DANG IT.)


…

Write 5K one day in the summer. You're probably familiar with this goal (except for the summer part) from this post. But dude. I REALLY WANT TO DO THIS. It's a pathetic little record that I will MAKE.


…

Find my ultimate writing partners! I have yet to find the perfect (or close to perfect) writing partner(s) who will be there to WW with me and critique my work and HANDLE MY CRAZY WRITER CONVOS and beliefs.
READING goals
Get my TBR under control. HAHAHAHHAHAHA I'M FUNNY AREN'T I.
But seriously! I'm planning on getting a Goodreads account (thanks for all your feedback, by the way!). Not because of #pressure… hahaha… I think I'll use the organizational features first, instead of reviewing.

 

BUT IT WILL STILL HELP ME WRANGLE MY TBR.


…

Read 60 books. Approximately 10 per month. I can do this. ESPECIALLY WITH SCHOOL ENDING NEXT WEEK ASDFGHJKL I'M SO READY FOR THIS.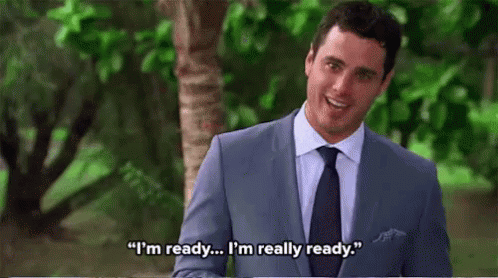 Limit the fun on GR. As in "don't procrastinate on GR and don't spend the whole day writing a review for GR and just go on GR TO STRANGLE THE TBR and noooot make the TBR larger".
Probably not gonna work but hey I'm gonna try.


…

Try out different genres! I'll always have a specific reading style (aka YA ALL THE WAY omg that rhymes) but I can definitely try more genres! Like contemporaries. I need more of those. AND MAGICAL REALISM. AND SCHWAB.*
(I just made an author a genre. DEAL.)
*SAY HELLO TO YOUR NEW KELL-AND-LILA-AND-RHY-AND-HOLLAND TRASH. That's right. I finished A Conjuring of Light and I. AM. DEAD. It was perfection and it ruined me and I type this post as a mangled ghost whose brain has melted into mush on the floor. PER. FEC. TION.
BLOGGING goals
Get 600 more followers??? At the end of each month, I hit the 100 milestone. (PLEASE PLEASE don't take this as bragging! I'm actually quite shocked that you want to /read this insane girl's blog/???) So I think I got this??? And OMG I'M AT LIKE 400 (+50) RIGHT NOW SO THAT MEANS 1K??? OH MY GOSH???
MAKE. BLOGGING. LESS. IMPORTANT. I mean. Blogging is SOOO important to me. But right now, it's TOO important. My grades aren't suffering, but my stress levels are. I started procrastinating more when I started blogging. I HATE IT. I think if I get posts ready before the posting day, I'll be good. BUT I NEED TO DO THAT.


…

Research more about self-hosting. Lol I'm that obnoxious blogger who has only been blogging for LESS THAN HALF A YEAR WUT and is already thinking about self-hosting. Do you blame me for wanting my blog to look #aesthetic the way I WANT it to be??? (Aka WordPress themes suck.)


…

Work on some blogging projects! I already have some in mind. I'm not sure if you'd like it??? BUT DUDE DO I REALLY CARE. I LIKE IT. SO OBVIOUSLY YOU WILL.
LIFE goals
Spend more time outside/with my family. I hate the sun but I need it. I love my family and I obviously need to interact with them more.


…

GET. OFF. THE. COMPUTER. On Sunday, I stayed off the computer for at least a few hours (3-4). I mean, some was for dinner, then TV. BUT I DID MY HOMEWORK. AND I DIDN'T DIE FROM NOT USING MY COMPUTER. PROOF THAT I WILL BE FINE. Although I did use my phone…


…

Sleeeeeeeeeep. I don't sleep enough. I don't fall asleep easily. I HAVE SLEEP PROBLEMS OKAY??? I just want to sleeeeeeeeeep.
Fix my posture more. Please??? I think as I grow older, my back is getting more hunched and it'll be harder to make it go back to the way it's supposed to be. SO I REALLY NEED TO WORK ON THIS.
I honestly could go on and on with a list of goals for writing and reading and blogging and life, but 1) that's actually quite overwhelming??? and 2) you guys would be bored.
---
what are YOUR goals for the next half year? or just some goals in general? half-birthdays are important, right? do you like making goals too??? (obviously if you do, we are automatic friends.) DID YOU DIE FROM ACOL??? AND DO YOU LIKE BACON ON YOUR CUPCAKES???
PS i changed the font of my body text back. I'M TOO USED TO QUAT. SANS