Obviously when I'm nominated for something, I'm nominated like five times.
Okay, I exaggerate. More like four times.
And OBVIOUSLY, if four blogs nominated me for something, that means that four thousand* people are dutiful mango followers who will do as I say. My logic has no flaws.
#genius
#donotdeny
But seriously! Thank you so much to Pip and Lolly, Karina, and Cheila for nominating me for this lovely award. Obviously I remember the fourth person who nominated me, because why wouldn't I??? Seriously though, if you nominated me for this award, please let me know!!!
I'm not including ALL of the questions, because that would be 33 questions and YOU WOULD BE BORED.
And also please applause the fact that I remembered that Cheila nominated me for this WAAAAAY BACK IN MARCH. Gasp. I know. I remembered something.
*No, actually four hundred. Thank you so much for 400 followers, guys!
---
THE RULES
Thank the person(s) who nominated you and provide a link to their blog.
Answer the 11 questions they gave you.
Nominate 11 blogs and let them know they've been tagged.
Give them 11 questions to answer.
---
PIP & LOLLY'S QUESTIONS
1. why do you blog?
I blog because I love it. It makes me happy. I feel like I have something to share (besides my mangoes) and blogging is how I share it.
And I also blog for other reasons but dude let's not get sentimental. Just know that I blog for myself and for all of you, my wonderful readers.
2. if you could live in any book for a week, which book would it be?
Aghaghagh, such a hard question! Hmm… it'd probably have to be… the world of Camp Half-Blood. Again, childhood and all that. AND THERE ARE JUST SO MANY PLACES I CAN VISIT AND PEOPLE THAT I CAN MEET.
3. if money wasn't an object, where do you want to be in five years?
What does money have to do with where I want to be in five years??? I am #confusion.
ANYWAYS. In five years I'd be about… nineteen years old WHOA. I'd be the same age as Jackie is right now! I'm sorry, that came out of nowhere. JACKIEEEEE. ❤
Well I LOVE doing little "future" things like this, so LET'S MAKE A LIST, SHALL WE:
I'd be working on at least my third novel. I have no faith in how fast I can write, okay??? And I have so many story ideas that I hope that I'll be working on my fifteenth or something.


…

I'd have 1,000 followers on my blog. At least, right??? I'm sure you all will be like "NO, MAY, YOU'LL PROBABLY HAVE WAAAAAY MORE THAN 1,000 FOLLOWERS." *hides* Have I told you that you are all liars.


…



I'd have

LOTS AND LOTS of books

. Because right now I don't. And I need.


…

I'd be famous and all the world will know my name. I'm confident this will happen.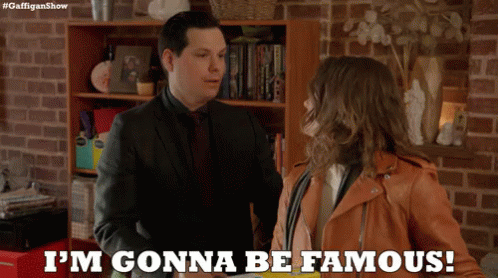 4. are you a girly girl or would you consider yourself more of a tomboy?
I actually don't think there are such things as "girly girls" or "tomboys". There will always be a "girly girl" who has some aspect of a tomboy.
For that, I say I am NEITHER. #rebel
5. what is your first memory?
Gosh darn it I don't even know my LAST memory. How am I supposed to remember my FIRST memory???
6. how do you tell people you love them?
I say, "I love you."
Do you not???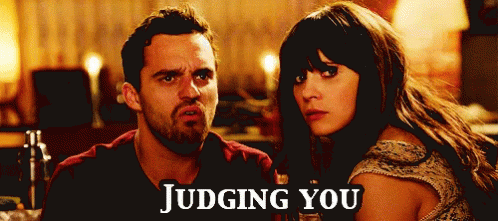 PS Why on earth would you think that I included questions 5 and 6 because I was sassy in them. Why on earth.
7. what do you want others to see in you?
I want them to see that I am queen, and that they should not doubt that position. I also want them to see a hardworking little gal who is actually quite little BUT IS BIGGER BEYOND THAT. I hope they also know that they will not get mangoes for free.*
*Please note how I made the mango part bigger than the queen part. Do you see how important my mangoes are to me???
---
KARINA'S QUESTIONS
1. are you a slow or a fast reader?
Haha, DEFINITELY a slow reader. I mean, I'm fast compared to other human beings, but compared to other readers? Hahaha NO.
I want to be a fast reader so baaaaad though. *cries*
2. what genre do you like the least?
Someone will probably scream at me for this, but probably… historical fiction. (Sorry Kellyn!) I mean, it's cool and all. I just like other genres better.
3. what's the worst thing you've experienced being a book blogger?
BEING #BROKE. HAVING TBR PROBLEMS. NOT HAVING ENOUGH BOOKS. READING SLOW.
Can you relate???
4. do you read diverse books? why or why not?
Okay, honestly, if you DON'T read diverse books, you have a problem. I think that EVERYONE should read diverse books, because no one should limit themselves to books about one race or gender or religion or sexuality. Even if (ESPECIALLY if) that race/gender/religion/sexuality is different from yours, or your beliefs.
Reading diversity is how you learn more and how you become more open-minded. If you read only about things you are familiar with, how will you ever be #genius like me???
5. if you'll be trapped on an island with only ONE book to read the entire days you're there, what's the book you'll bring?
The Lightning Thief by Rick Riordan.
Wow that was surprisingly easy??? But dude, I'm pretty sure with all the sarcasm in this book, plus the fact that I haven't read it in a while, I'll be able to read it over and over!
6. what's your favorite read this year so far?
Oh my gosh! WHY DO YOU DO THIS TO MEEEEE.
I'm choosing a top three four because have you known me to follow the rules, fren.
(PS All of those books have a gay couple in them??? Obviously I need more LGBT+ books.)
(PPS I also don't know why I said Bone Gap was my favorite read of April, and yet it is not on this list.)
7. let's say the Harry Potter series didn't exist at all but there was still this series about Hogwarts with the same characters. who do you want to be the main character aside from Harry?
Well isn't this a creative question? Probably Sirius because DUDE MAKE HIM COME BACK TO LIFE. *cries*
Or Hermione. Or Luna. NO. NEVILLE. Only true fans will understand why I chose Neville.
---
CHEILA'S QUESTIONS
1. if you could live anywhere in the world, where would you live?
Europe! I'm in love with Europe (even though I've never been there???). And I probably would want to live in England because hello that gorgeous #accent.
2. what's your biggest dream?
To be a published author! And you all lie to me too much and say that I'll be published like HAHA NO.
3. what do you absolutely need to do before you sleep?
MELATONIN. I have horrible insomnia and I simply cannot fall asleep within fifteen minutes without melatonin. It's actually bad, though, because if I take too much, my body will stop producing it…
BUT HELLO. I once stayed up for three hours plus because I just couldn't fall asleep??? I do not want this, thank you.
4. what do you like to do on your birthday?
Hang out with my friends, family, eat some cake/ice cream/cookies, open presents… relax.
5. how do you take your coffee?
I don't drink coffee. 😉 WHO NEEDS CAFFEINE WHEN YOU HAVE BOOKS, AMIRIGHT.
---
MY NOMINEES
Well, I nominated pretty much all my blogger friends in my Sunshine Blogger Award round-up, so now I'll nominate some of my newer blogger friends!
And that's eleven nominees! But if you want to do this and answer my LOVELY questions, feel free to!
---
MY QUESTIONS
If you were to stop blogging, what would be the reason?
What are some hobbies you have?
Would you rather be dead or die? (Yes, there's a difference.)
Do you like mangoes???
What book would you not feel guilty about stomping on, tearing, and burning in a fire?
What blogs do you ALWAYS look forward to reading? (Or, if you're afraid your dear readers might feel bad: What type of blogs do you tend to follow? ie. book blogs, lifestyle blogs, writing blogs, etc.)
What's one moment in your life you'd choose to play over and over again (aka re-experience over and over again?)
You have the choice of reading a book you HATE, every single day, or reading one good book per year. Which do you choose?
What's one food you will never get tired of eating??? (ONE food, people, ONE.)
What would you do if someone walked up to you and gave you 100 bucks?
How are you right now? ❤
---
do you not remember who nominated you for awards sometimes? why do YOU blog? fast or slow reader? biggest dream? favorite read of the year? no i am not just asking you the questions i answered.
PS school gets out tomorrow and you would not BELIEVE how excited i am.