If I'm a procrastinator, I obviously procrastinate.
And that means I procrastinate as a writer too.
Me: Yeah, let's edit!
Me: *edits two chapters*
Me: TWO WEEKS LATER
Me: Oh I should probably start editing again.
HONESTLY. Sometimes I can't even with myself.
But that's pretty much my writer's life. Even though I love writing and thinking of new ideas (43.7% of the time), I just PROCRASTINATE.
IT'S OKAY THO. I know I'll always come back to it (will I???). I'm trying to make myself do writing-related things each day. Not sure if it's working, but at least I'm trying??? APPRECIATE ME FOR A SECOND HERE.

ON EDITS
You probably don't know this because I'm a secretive smol bean, but I'm editing IMS for a writing contest*.
It's going… okayish??? In the example above, I showed you how I basically decided to edit into the night one day. And then promptly forgot what "editing" even meant. BUT DON'T WORRY. The other day I picked up the pen and started writing**! And also discovered that my pen was running out of ink. *cue agonized screaming*
BUT. I skipped over Chapter 3, because Chapter 3 is a complete mess and I will have to rewrite it.
For the writing contest, I'm not planning on doing any BIG edits (as in taking out huge chunks and rewriting everything) except for Chapter 3. I want the copy to stay as true as it can to the way I wrote it.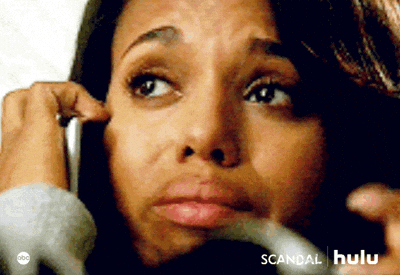 Here are some really bad quality photos (bad quality for a reason + blurred aka IT HURTS MY EYES) of what my edits are looking like:
(btw if you edit on a computer I do not comprehend your humanity. LIKE HOW. RED PEN AND PAPER. YES???)
I also had the pleasure of editing with my dear friend Violet on Saturday night! We had a sleepover, and it involved writing posts, writing/editing, talking, playing games, and watching the INCREDIBLE MOVIE OF THE INCREDIBLES.
(Haha I'm so punnyyyyyyy.)
BUT HONESTLY. That movie is like my LIFE. I love it so muuuuuuuuuuch.
*Actually. I think I told you this. You should remember this. Because I remembered it.
**Or should it be editing??? BUT NO I MUST STAY TRUE TO THE REFERENCE.

ON PLANNING
You SHOULD know that I am currently brainstorming ideas for a new novel. It's fantasy and about magic, hence the original title "magic story". I'm #genius.
So I've figured out the bare structure of the plot (even though there are many plot holes and things that are unknown). I'm working on worldbuilding. WHICH I ACTUALLY HATE. I mean, I love thinking of ideas and stuff (SORT OF), but for some reason I just CANNOT think of ideas for this story??? *cue agonized screaming again*
I've also succeeded in naming characters! There's a girl named Lilah (the one who inspired this all), another girl named Laie (pronounced lay), and yet another girl named Alyza (pronounced uh-ly-zuh).
IT'S MY SHIP NAME FOR ALEX AND ELIZA!!!
And then there are the boys currently named B and OB—which stands for "Boy" and "Other Boy" because I apparently suck at naming boys.
(And I swear, B AND OB WILL BECOME THEIR REAL NAMES. LIKE NO. THIS CANNOT HAPPEN. I WILL NOT LET IT.)
Here are a few snippets of the wittier parts of my planning. (I tried to be witty in everything… but unfortunately mango queens can't be perfect. How #rude.)
NOTHING CAN GO WRONG
…
DEATH (ALSO "A'S" IS TOTALLY A WORD)
…
NAMELESS FACELESS BLOBS
…
PERFECT SMILEY FACES
…
MAYBE PLOT??? MAYBE???
…
#STRANGERDANGER + SHINYYYYYYYYYY
WELL THAT WAS DOUBLE THE AMOUNT OF SNIPPETS I WAS PLANNING ON SHARING WITH YOU. But you like it. You love it. You love me.
(At least pretend you do okay??? *cries*)
Also:
FINDING FANTASY NAME FOR EUROPE BE LIKE
(I still haven't settled on one yet.)
ON PLOT BUNNIES
Plot bunnies* are either your favorite thing ever… or not.
I'm serious. There's no in-between, or "omg I love plot bunnies but I don't and gah my emotions???"
You either LOVE IT or you HATE IT.
Right now, I'm at the stage where I hate it, then love it, then hate it, then love it. Because 1) I had a brilliant plot bunny and it's AMAZING and I'm proud of myself of thinking of it, 2) there's actually no plot and just a bunch of things randomly thrown together, and 3) I am working on a novel right now gosh darn it???
So yeah. Basically I have this really awesome story idea and it's NOT GOING AWAY so I may end up brainstorming it??? Because Abbiee so wisely gave us tips on how to help with those plot bunnies and one of them is to NOT forbid yourself from thinking about it.
That was obviously my plan of action because I'm #stupid.
*Dear oblivious ones: plot bunnies is a term that writers use to describe story ideas. We just really like bunnies. Join the dark side.
ON A BLOGGY WRITING PROJECT
Along with edits and planning, I'm also brainstorming ideas for a writing project (like an actual project) to share with you guys in the blogosphere! I'm thinking like a mini Camp NaNoWriMo, except more focused on feedback and partner stuff.
I'M NOT REVEALING ANYTHING ELSE, but expect to see a post about it near the end of June. 😉 Honestly, I haven't been this excited since someone told me that I had 5 million stacks of mango fanmail waiting for me!
(Wow I'm such a liar. It was only 4.9 million stacks.)
ON SCHOOL + SUMMER
I'm FINALLY OUT OF SCHOOL (got out Thursday yaaaaas), which means I'll have more time to write! I mean, there's also something called PROCRASTINATION that can hold me back, but PFFFT I WON'T LET IT.
(I obviously will.)
Summer will be filled with writing and reading (and blogging). Hopefully less blogging because I swear, 50% of my life is blogging which is NOT GOOD.
If you're wondering, the breakdown of my life is:
50% blogging
40% blogging
4% writing
4% reading
1% academics and grades and school maybe???
1% other useless things
I feel like I need to correct this to 100% procrastination.
ON CAMP NANOWRIMO
If you don't know what Camp NaNoWriMo is, you can check it out here. Basically it's NaNoWriMo with cool people and in different months. There was one in April, and there's one coming up in July.
OBVIOUSLY I'M GOING TO PARTICIPATE.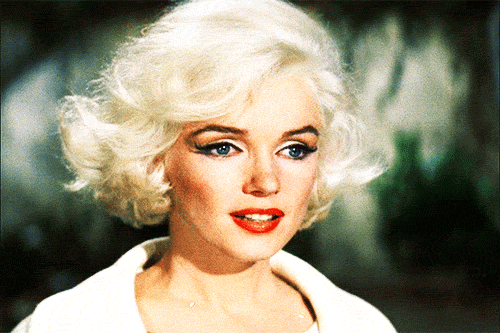 I'm planning on outlining my novel. I really really want to write it, but in order to do that, I'd have to outline next month in June and HAHAHA I have so much work left to do.
Or maybe I'll just end up ditching my magic story for that month and chase the plot bunny??? HELP. I NEED LIFE COACHING.
---
well that was the most random case of updates ever??? anyways. how're writerly things going for you??? are you going to do camp nano? (please do.) any plot bunnies lately? do you edit by pen + paper or on computer? and procrastination is 100% of our lives, is it not.