It's official: the Mango Queen has a Goodreads account.
GASP??? Pretty much everyone voted "yes" in the poll I had some time ago so I got it because I succumb to #pressure like that.* Just so you know, it is EXTREMELY HARD to remember all the books I've read in my lifetime. I tried.
If I've not already reached out to you and requested to be your friend, that's probably because 1) I couldn't find your GR username, or 2) I forgot you. I'm sorry but it's most likely that the latter is the case???**
BUT I also stalked some people in my friends' friend lists. So ha.
(And even if you don't have an account, click on the link and read my bio because I'm honestly too proud of it.)
I'm also super happy that my dear friend Grace @ The Girl Upstairs (who is actually moving to a self-hosted blog!!!) nominated me for The Goodreads Tag! It's the perfect way to announce my new account and also share how much I've already procrastinated on it.
*I'M OBVIOUSLY KIDDING. As a queen I must be resilient. I just really wanted Goodreads. But needed approval. WAIT AM I REALLY A QUEEN??? #existentialcrisis
**Actually some people I really tried to find but couldn't??? WHY DO YOU MAKE THIS HARD FOR ME.

what was the last book you marked as "read"?
Vicious by VE Schwab. (Click to read my review!)
Can I just say, OMG SCHWAB HAS DONE IT AGAIN. Vicious was like richly dark and amazing??? MY HEART LOVES THIS TOO MUCH.
Please go do yourself a favor and hoard all the books ever written by Victoria/VE Schwab. Thou wilt not regret. I PROMISETH.
I mean. It wasn't five stars for me (because I COULDN'T CONNECT TO THE CHARACTERS GAAAAH), but it was still AMAZING. *heart eyes*
what are you currently reading?
I'm reading When the Moon* Was Ours by Anna-Marie McLemora. It was recommended by my wonderful friend Beth and OMG IT'S BEAUTIFUL. It's magical realism and ever since reading Bone Gap, I needed more of this genre??? IT IS NOT DISAPPOINTING.
MIEL AND SAM ARE PERFECTION AND I HATE THE BONNER SISTERS (well a little less now).
Actually, I'm basically like two pages from the ending, so here's another:
Illuminae by Amie Kaufman and Jay Kristoff is a book I actually bought (!!!) and I'm so excited to read it! I don't usually enjoy sci-fi space-y stuff but I'VE HEARD GREAT THINGS. Plus all of it is uniquely formatted??? *more heart eyes*
*I definitely did not spell this as "Moo". That would be stupid of me.
what was the last book you marked as "to-read"?
Well, I'll get more into detail with this later, but I have two TBR shelves—one called "to-read", the other called "tbr-releases", meaning that the book is on my TBR but hasn't been released yet. Because I'm #smart like that, you know???
On my to-read shelf: The Book Thief by Markus Zusak. Hehe I should probably read this soon???
On my tbr-releases shelf: The Gallery of Unfinished Girls by Lauren Karcz. Does this not look amazing??? LIKE IT SOUNDS SO MYSTERIOUS and also that coveeeer. Coming July 25.
do you use the star system?
I do! I don't use what they say is "did not like it" (1) and "it was okay" (2) and "liked it" (3) and "really liked it" (4) and "it was amazing" (5). I HAVE MY OWN SYSTEM, 'KAY???
Also for those wonderful smol beans who are curious: my system—
Five stars: OMG I LOVED THIS AND THIS WAS AMAZING MARRY ME PLS.
Four stars: I really loved this one! It wasn't AMAZING, but still quite solid.
Three stars: Eh, it was okay. Very "meh". I liked it… but there were problems.
Two stars: Disliked it more than liked it. Like a mango that's more sour than sweet.
One star: I HATED IT AND I WILL BE HAPPY IF THIS BOOK SUDDENLY DISAPPEARS.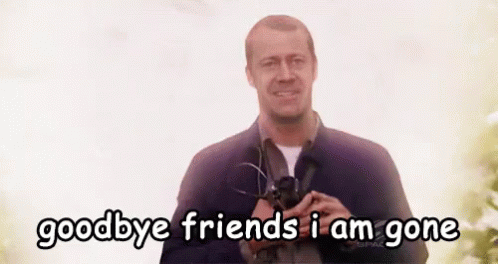 are you doing the 2017 reading challenge?
YOU BET I AM, SISTAH. Doing things like this REALLY motivates me. My goal is 100 books and I'm feeling very much overwhelmed. But I PROMISE I WILL BE ALL RIGHT. (Hopefully.)
So far I've read 38 books (soon to be 39), and since I'll be reaching 39 in like two minutes… I am one. book. behind. I AM ANGRY* OVER THIS. WHY JUST ONE. I AM TRIGGERED.
*I definitely did not spell this as "angree". I am absolutely great at spelling today.
do you have a wishlist?
*cries* What does this mean??? Like is it a feature on Goodreads or like an actual wishlist for books?
If the latter, basically all the books on my TBR. Thank you to whoever buys these for me because you are obviously great.
(But I reeeeeeeally want to read THUG, top priority. AMELIE YOU NEED TO LEND ME THE BOOK. I BOUGHT IT FOR YOU. WITH MY OWN MONEY. AND DIDN'T SAVE IT FOR MYSELF. SEE HOW GENEROUS I WAS???)
who are you favorite authors?
I'm glad you asked.
Rick Riordan

: PERCY. ANNABETH. GROVER. MY CHILDHOOOOOOOOOOD.

JK Rowling:

Erm how could I NOT put her here??? QUEEN.

Marie Lu:

She's written a book that I've cried over, and I LOOOVE her characters.
Leigh Bardugo: SOMEONE CRY WITH ME OVER THE BEAUTY THAT IS SIX OF CROWS.
Marissa Meyer: Cinder & crew is honestly the best omggggg.
VE Schwab: Ignore me while I scream about how MUCH I LOVE HER BOOKS.
And yeah that's pretty much it. Those are my top favorite authors (ones that I would want to see at a book conference panel), but I also love other people's novels. These are just the notable ones.
have you joined any groups?
In fact, I have! The wonderful Julianna invited me to join the group YA Book Bloggers (which I found out is co-moderated by my friend Jackie!!!)
And yeah that's it.
how many goodreads shelves do you have?
Oh. Um.
So… 23 shelves. (Also be grateful I did the math for you. Aka counting. But still math.)
Basically I really like being organized so I have the level of the books (MG, YA*), and I also have the star rating of the books (no 1-stars yet!). And because I need to take it a step further, I have all the genres.
OH AND I ALSO HAVE to read, currently reading, and read. I forgot all the books I've read in my lifetime and just did the most notable ones.
I also have one called "TBR releases" which means books on my TBR that are not yet released because it reassures me that A LOT OF THE BOOKS ON MY TBR AREN'T EVEN OUT YET.
And what??? I totally don't forget to add all the genres and stars to books I read??? (But dude I want to rate the book to mark it as "read". NOT CLICK THE ARROW AND MARK AS READ AND ADD ALL THE OTHER SHELVES.
But the lengths I will go for books.
*The reason there are zero books in MG and YA is because I still have to go through them all and I am BUSY ENOUGH.
I TAG…
Everyone who wants to do this tag and has Goodreads! #thatblogger
---
do you have a goodreads account? do you procrastinate on it? what are you currently reading?  what about your last read? was it amazing or just meh? who are YOUR favorite authors? AND WILL YOU

FRIEND ME

?chat with me, frens! (and let us cringe over my attempt at bookish pics.)