The bookworm creature is very hard to relate to, unless you're a bookworm.
And unfortunately not everyone doesn't understand us??? Like how hard is it: Bookworms want books and bookshelves, and don't talk to us while we're reading. THAT'S IT.
But because SOME PEOPLE don't know how to deal with/don't understand us, a lot of problems arise. Meaning, a full-fledged war will break out. But over what???
THAT'S WHAT I'M HERE TO TALK ABOUT, FRENS. Before you arm yourself with ugly hardcovers and shields made of books you want to burn, here are the REASONS why you're defending the bookworm kind.
*Also please note the fact that most of the points below are about how non-readers do not understand things about is. Hence we are obviously smarter.
1. non-readers don't understand HOW MUCH we need books.
Non-readers: Why do you need books??? They're boring and so loooooong and A BUNCH OF WORDS. AND THEY HAVE NO USE.
Bookworms: *exaggerated gasp* WHAT HOW DARE YOU INSULT MY BABIES OBVIOUSLY THEY ARE GREAT SMOL THINGS THAT I MUST DEVOUR???
We bookworms honestly need books to BREATHE. If I go a day without reading at least a LITTLE bit, I feel suffocated. Not kidding. I HAVE to read. I don't even know how people manage to survive without reading a SINGLE book throughout the year???
Like what do you even do with yourself. Definitely not wail over the never-ending abyss of the TBR.
And when I'm NOT reading, I need a book NEAR me. A security blanket, you know???
2. non-readers don't appreciate how much time and space (AND MONEY!!!) we put into books.
Non-readers: Books are boring and no one does anything for them.
Bookworms: EXCUSE ME DO YOU KNOW HOW LONG I TAKE TO READ BOOKS AND HOW LONG I WAIT FOR THEM TO COME OUT AND HOW MUCH SPACE BOOKS TAKE UP ON MY SHELF AND HOW FREAKING EXPENSIVE BOOKS ARE???
Ahem.
3. non-readers do NOT. LEAVE. US. ALONE.
Non-readers: Can you help me with my homework??? Actually wait I figured it out… You gotta go walk the dog!… MARGIE COME HELP MAKE DINNER. RIGHT NOW. WHY AREN'T YOU COMING.
Bookworms: No shush I'm reading GO AWAY. …What? Oh. Okay. Hold on. *ten minutes later* I SAID HOLD ON.
Do I really need to explain this?
I am in my paradise. You do not get to disrupt my paradise. Go away. Or die.
4. non-readers fear/don't understand our fangirling.
Non-readers: Why are you screaming like that. It's not necessary. Stop. It's hurting my ears. Dude. Stop.
Bookworms: I'M SCREAMING LIKE THIS BECAUSE THIS BOOK WAS AMAZING??? YOU DON'T UNDERSTAND??? I NEED TO RELEASE ALL MY EMOTIONSSSSSSSSSSSSSS. *wails*
Fangirling is the usual behavior of a bookworm. If you do not understand this, YOU DO NOT UNDERSTAND ME.
And how can you be scared??? IT'S JUST TALKING IN ALL CAPS. AND WAILING ABOUT HOW BOOKS ARE AMAZING. That's not scary at all???
Scary is when you drop your book on the floor and ruin the (PRETTY) cover. Or when you're eating and reading and a crumb drops and you CAN'T GET IT OUT. Or when you accidentally get all the pages wet and then they're all wavy and will never be straight agaaaaaaain.
That's terror* right there.
*Speaking of terror, my heart goes out to all affected by the London attack! It's the third attack in the UK and it just makes me SO sad that people will resort to violence to get their message heard. PEACE, FRENS. PEACE.
5. non-readers don't understand the struggles we go through.
Non-readers: You read a book. That's it.
Bookworms: *breathes in* First, how did you GET that book??? Months of waiting??? WITH OUR OWN MONEY??? Second, is the book bad? Is it good? WILL I FLAIL OVER IT LIKE A DEAD POTATO??? Third, how do I review it? Or take pictures of it? What if I'm damaged by the book? What if it was a horrible book? WHAT DO I DO WITH IT NOW.
A full list of bookworm struggles would… never end. BUT I HAVE ATTEMPTED IT.
Money. How do I even get the book when I'm broke.
Time. It takes time to READ it, and it takes time to WAIT for it.* AND IT TAKES TIME TO GET MY THOUGHTS TOGETHER AND WRITE A DECENT REVIEW.
Space. Where do I even put the books??? I ran out of shelfspace… so I guess the floor would make a nice home. Or my bed. I'll sleep on the books. #genius
Combustion from frustration/fangirling/anger. Like you're either whining at a character to stop being dumb, or fangirling SO HARD ABOUT THIS SHIP AGHAGHAH, or raging on about a certain character or event or whatever. And this often causes combustion??? We need to stop.
Trying to find the right position to read in. Like do I sit like this or do I lay down on my stomach or my back or do I lean against the wall or
THE TBR.
+ 539,247,684 more.
*Hahaha AN UNINTENTIONAL HAMILTON REFERENCE. I am proud.
6. non-readers don't understand that movie adaptions that don't stay true to the book are HORRIBLE.
Non-readers: Wow, that movie was good! I really liked it. The characters were sooo awesome and THE ACTION WAS GREAT. 10/10 would recommend.
Bookworms: What are you talking about??? THAT MOVIE SUCKED. It's not like the book AT ALL??? I WANT TO CRY NOW.
Obviously, to the non-reader who's never read and loved and obsessed over the books, the movie is great! It's perfect!
But to the bookworm…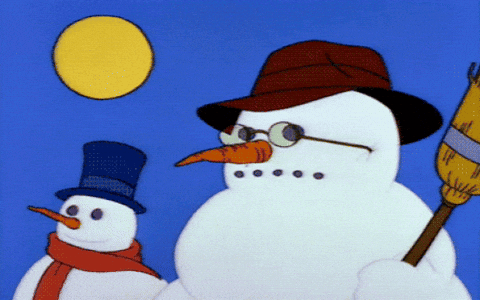 7. non-readers don't understand why you carry a book with you everywhere.
Non-readers: That looks heavy omg. Why don't you leave it at home? Wait a minute, why did you bring TWO??? JUST RELAX AND LIVE LIFE OKAY???
Bookworms: It's very heavy but I am #strong. And why would I live life and talk to people when I can read??? And I BRANG TWO BECAUSE I COULD FINISH THE OTHER, YOU DUMMY. You know how traumatizing it is when you have nothing to read and you're forced to SOCIALIZE???
I obviously read when I'm in The Public™ because I am deathly afraid of people and do not want to interact with them in ANY POSSIBLE WAY.
Also I need to read every single nanosecond and if I don't I will die from suffocation.
(PS You don't know what troubles I went to find this gif. I CANNOT UNSEE WHAT I SAW.)
8. non-readers can't comfort you.
Non-readers: Omg why are you crying??? WHAT CAN I DO??? Are you okay??? Did someone die??? Wait a minute…*
Bookworms: YES SOMEONE DIED IT WAS ME BECAUSE THIS BOOK RUINED ME AND I AM DAMAGED FOREVER PLEASE TAKE THIS OUT OF MY SIGHT WAIT NO I NEED TO KEEP IT FOREVEEEEEEEEEER.
If they do not read, how can they POSSIBLY understand your pain??? YOU NEED THEM. BUT THEY CANNOT OFFER ANY USE TO YOU.
Except possibly making you shake your head at how incompetent they are, which therefore leads you to forget about the pain. BUT ONLY FOR A SECOND.
*This is the moment when they realize that this is YOU and you are a BOOKWORM.
9. non-readers don't like books.
Non-readers: Books disgust me.
Bookworms: Excuse me but what are you doing here.
We can't possibly comprehend HOW non-readers don't love books??? AT LEAST LIKE THEM OKAY.
But really, how can you NOT like books.
Books allow you to travel to a whole other world. The most important part of this being that you don't have to move a SINGLE INCH except to turn the page!!! And sit on the couch/lay in bed!!! And eat food!!!
You're also supporting writers, which is an awesome thing to do! Especially if you're a writer yourself.
PRETTY COVERS OMG.
They also have relatable characters that you want to hug and squish forever. It's like making NEW FRIENDS. Without actually having to talk to them???
They give you a new obsession. Obsessing is 114% healthy for you, I promise. I'm backed up by 114 scientists. Who made 114 studies on this. I'm obviously 114% right.
YOU CAN ESCAPE FROM HUMANS REALITY??? Who doesn't want to do this??? SAY NAY May hey yay #rhymingskillz.
---
do you relate to any of these? what other problems with non-readers can you add to this list? (of course you can, there are SOOOOO many more!) what are some of your struggles as a bookworm? and why do you like books??? (also, do you like Hamilton? important question.) let's have bookish chats, frens!