In YA, you either like fantasy or contemporary better.
There's no "I like both equally!". You will always love one more than the other. Even just a little bit.
It's okay, little mangoes??? You'll survive this startling realization. But to help out with the shock, I'm also bringing to your attention this tiny little question:
Which genre is "better"?
Not "which genre do you like better?". Which genre IS better??? Because we truly need to know which one is more beneficial to us as mangoes crazy bookworms human beings.
This discussion was inspired by a debate we had in our Language Arts class. I actually liked this because IT TALKED ABOUT MY FAVORITE THING. (Aka books.) We were talking about which one was more beneficial to tiny little children.
Of course, I am not a tiny little child (I think) so I have adapted this to better fit our wonderful selves.
(PS: To save you from confusion, when I say "pros" I mean how the genre benefits you. And when I say "cons", I mean how the genre fails you like chocolate with nuts in them fails you. HONESTLY. YOU'RE RUINING THE CHOCOLATE???)
PROS 
Escape to a whole new world. Sometimes life just SUCKS, so why wouldn't we want to escape it and enter a whole new BETTER world?
Can relay messages in an indirect, less confrontational way. In a lot of contemporaries, you see social issues. But in fantasy, you can ALSO do this, but even better: in a secret, sly way! It's an underlying message! Isn't that so cool!
Full of MAGIC and POWERS and POSSIBILITIES. Fantasy allows us to imagine, and it has SOOO many aspects of the world that we DON'T have.
Allows us to see the world differently. Because a certain fantasy world is SOOO different from our own (or is it???), we can experiment with different ways of seeing the world. LET'S BE OPEN-MINDED YO.
CONS
A little TOO fantastical. You MAAAAAY or may not get TOO immersed in this fantasy world.
Makes us expect more from our world. What??? You mean we DON'T have Hogwarts and Camp Halfblood and Narnia* and the Middle Earth**???
Probably something else. But I forgot.
*I admit it. I haven't read these books yet.
**I also haven't read these yet??? #FakeFan
 
PROS 
#Relatable. With books set in the real world, we can find characters that we see ourselves in, that we can relate to.
Addresses issues quite directly. The first thing that pops up in my head is The Hate U Give (even though I haven't read it yet *sobs*). It talks about racism, and it talks about it in such a way that we just HAVE to care.
Helps us feel like we're not alone. We can read novels about people who are facing the same problems as us, and that helps us feel like we have a friend. (Because honestly, does anyone have friends outside of book characters???)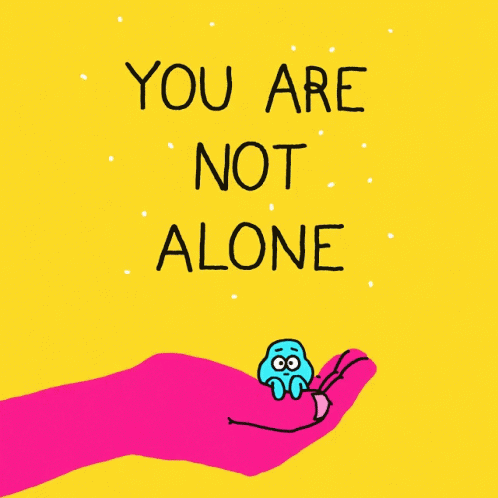 Makes us feel grounded. When we're reading, we're often like, "WOWOWOW ALL THIS AND ALL THAT #OVERWHELMED." In contemporary, it's still like that, just… toned down.
CONS
May not allow us to imagine. Reality has its limits—which means contemporaries do too. As readers, this can limit our opemindedness, and as writers, this can limit our creativity.
Sometimes a little too close to home. Sometimes we relate a little TOO much to contemporaries, which can lead us to bad memories. (Like triggers.) No this totally can't happen in fantasy too.
MOST CONTEMPORARIES ARE IN FIRST PERSON AND EVERYONE HATES FIRST PERSON.
So, which one is REALLY the "better genre"?
For me, it is fantasy. NO BRAINER. But I've recently come to realize that contemporary is actually… AWESOME??? *gasp*
I never used to like realistic fiction, because I thought: "Well if it's going to be school drama I'll just go to school and listen to the gossip. #smart"
I thought: "This is boring—I already know what happens in this world??? LET'S EXPLORE* SOME FANTASY WORLD."
But lately I've been reading a lot of contemporaries (TOO MUCH) and I'm enjoying them! There's something about hearing the real-life problems of other people that I can relate to. Or an issue I CAN'T relate to, but it's in MY world. Which makes it lowkey relatable.
What I realized *gasp*
But after reading a lot of contemporaries, I REALLY MISSED fantasy??? I don't know how to explain it—I just NEEDED something that wasn't in this world. Something fantastical and magical and OUT OF THIS WORLD.
Hahahaha get it I'm so punny aren't I.
There's something about a whole different world that appeals to me. I don't know if it's because I want to escape my boring life, or if it's just to explore something new, but fantasy just draws me in.
But that's why I LIKE fantasy. Why do I think it's better???
I don't know. I'm biased.
(That was an A+ explanation, do net deny it.)
But seriously, I think I feel like I experience the world too much sometimes, and just need to ESCAPE. Escape to some place where problems like mine don't exist, and the impossible does. I like imagining things I guess. And pretending things are real. What am I saying. Of course dragons are real???
But again, fiction books are ALL FICTION; some are just closer to reality than others.
This is just MY opinion, of course, and basically ALLLLL genres of books can be "beneficial" to you. Because 1) you get to read books 2) PRETTY COVERS OMG, and 3) books are just amazing okay???
*Did anyone else read this as "explode"??? Or just me? Probably just me honestly. JOIN ME IN EXPLODING FANTASY WORLDS. *pew pew pew*
---
discussion time!!! fantasy or contemporary: which do you LIKE better? which one do you think is more BENEFICIAL? why? any other genres you think might be beneficial? AND AREN'T CHOCOLATE WITH NUTS IN THEM DESPICABLE??? let's have a comment discussion!