Welcome to my stop on the Charis Rae blog tour!
I am SUPER excited for today's post, because it's all about my friend's new blog, Charis Rae!
You may know Grace @ The Girl Upstairs. Well, her real name is actually CHARIS* and she's moving to her own self-hosted blog! Aka please teach me all you know.
I'll be talking about Charis herself, her blog, what she'll be posting, and some other awesome stuff. I'm also doing a review of her blog. Which can't be the most accurate since she hasn't started blogging yet??? BUT YO I WANT THIS POST TO BE LONG AND I'M GOING TO WRITE A REVIEW. #dealwithit
Here's a sneak peek!
ISN'T IT SO PRETTY??? *heart eyes* Be sure to click the link above to visit this fabulous blog!
*Such a pretty name omg.

ABOUT CHARIS
Her official description:
Charis is
a dreamer
a dancer
a writer
a photographer
a blogger
a bibliophile
But to MEEEEE, Charis is:
super fun
also nice
A READER + WRITER + DANCER LIKE MEEEEEEEEEE
a wonderful friend and blogger
cool beans
Her name is pronounced CAIR-iss (like Paris). This is obviously necessary information as we all know that I am horrible with pronunciations.
(But despite this I still call her Chair-iss. I'm sorry, Charis, you have been reduced down to chairs. And I definitely did not just spell your name as "Chairs".)
ABOUT THE BLOG
Charis Rae is a self-hosted version of The Girl Upstairs. She wanted to switch to a more professional platform and share more about her, her life, and, of course, her real name. Makes me want to go by my real name too.
Charis actually had a blog titled Charis Rae, but it was a Blogger, private blog. Her only views were from close friends and family, but she wanted more connections with other bloggers, so she started a WordPress (The Girl Upstairs) and blogged under the alias Grace.
And then she decided to be awesome and self-host.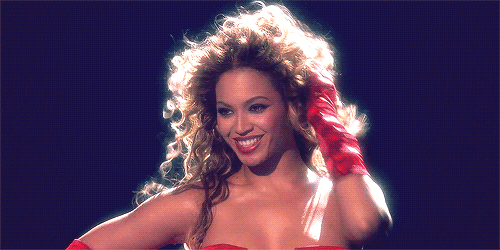 SERIOUSLY GIRL. TELL ME EVERYTHINGGGGG.
WHAT SHE'LL BE POSTING
The content will be similar to what she posted on The Girl Upstairs, except it'll be more focused on her life, her interests, and what she's doing.
Except not TOO personal. She'll be using her real name… but not her face. At least she's using her real name though??? Unlike a certain someone. *cough cough* Charis will be showcasing her everyday life and activities, like dance (!!!), photography (!!!), and lots and lots of writing (!!!!!).
HER HOPES WITH CHARIS RAE
She hopes that Charis Rae will become just as successful as The Girl Upstairs, but will reach more people and grow into something beyond what she ever could've dreamt. She's also excited to learn more about self-hosting, coding, and WordPress.org.
(WHEN YOU BECOME FAMOUS, PLEASE TEACH ME ALL YOU KNOW.)
MY REVIEW OF CHARIS RAE
*waggles eyebrows* The exciting part mwahahahaha.
design

★★★★☆
Of course the aesthetics come first??? I know she had to choose a WordPress.org theme and you can't change much with it, but all the flowery stuff is SOOOO PRETTY. That font is gorgeous too!
She DID have flower graphics in her sidebar… But of course, me being the #fabulous designer I am, she took them out because I told her that I thought it made her sidebar look cluttered. I am an extremely helpful person. Appreciate me. (But I do think it looks better!)
I feel like there could be more graphics (such as featured images for each page), but I think she'll get to that!
navigation


★★★★★
There's a menu at the top and it's very easy to find pages. The home page is the blog page, WHICH I GREATLY APPRECIATE. She also have a search bar right at the top of her sidebar, which makes it quite easy to find anything you need!
content
★★★★☆
I'm giving this four stars because she hasn't really posted yet… so I can't say for sure if her content will be five-star quality. (Though I'm sure it will be. 😉 ) I do really like what she has on all her pages, though. ESPECIALLY THE WRITINGS PAGE. I NEED TO KNOW MORE.
about page
★★★★★
I think that About pages are EXTREMELY important, since they will help the reader know who the wonderful person behind the blog is!
That being said, I think Charis' about page(s) are really nice! I learned a lot about her in a fun format. PLUS she also included an About the Blog page, which is also important, in my opinion!
Guess who needs to update their pages and sidebar. *cough cough*
overall
★★★★☆
Let's pretend that's a 4.5 okay??? Okay.
So this is like very mathematical (SCHOOL IS BEHIND US, MAY, IT'S OKAY, YOU DON'T HAVE TO KEEP DOING MATH), but 5 + 5 + 4 + 4 = *gasp* 4.5!
And I feel like that's an accurate rating! Her blog is looking really nice, and I really don't think ANY blog could be a perfect five-star when just starting up! I'm sure it'll continue growing into something wonderful, though. ❤
FOLLOW ALONG WITH THE TOUR!
---
so! have you checked out charis' wonderful new blog yet? isn't it gorgeous? do you want to have a self-hosted blog one day? are you jealous of charis for her beautiful blog? 😉 what are some of your blogging goals? let us chat and celebrate!