Hello hello! I know I'm having many collabs and blog tours and guest post-y stuff, but hey, gotta support my subjects!
Did I say subjects? I meant my people. My friends. Definitely not my mango subjects.
ANYWAYS*, this post is by Charlie @ Engrossed in a Good Book, who is my Little Blogger for Mikaela's Project Big Blogger Little Blogger. She'll be guest posting and talking about what she's learned in her short time as a blogger!
If you're looking for great adult books to read, definitely check out Charlie's blog! And thanks to Mikaela for hosting this awesome project as well.
*I'm honestly so great at switching subjects omg.
INTRODUCING CHARLIE!
The Mango Queen has very kindly offered me a guest post over at Forever and Everly and all due to the Big Blogger, Little Blogger project which is the brainwave of Mikaela.  I thought that since May has an extensive readership, I would use the opportunity to hopefully start a discussion and with any luck learn something.
I have been book blogging for less than two months but in that time there has been a fairly sharp learning curve here are 10 things that I have discovered.
1.

 s

tart off writing about books you already have—
—in the house or use your local library. I love libraries, they are the best thing ever and they buy a surprising amount of new releases all the time. The majority of books that I read are from my library.
2. netgalley and edelweiss+ are great but it can really get out of hand—
—if you are not careful. This has been discussed in many places of the blogosphere, and in far more detail than I can give so check out these posts over at Bookishness and Tea and Heena Rathore P.
3. if an author is willing to spend money mailing you a paperback from abroad to get a review, they are desperate
This is not a good thing and the guilt of not being able to finish a poorly written book is not fun. An eBook as it is effectively cost free carries less sense of obligation. Of course getting ARC's from publishers is different but I am not at that stage yet.
4. book bloggers are a friendly bunch

 
Interacting with the community does encourage folks to check out your little place on the web. One of the good things about book blogging is the whole community thing.
*Quick note from May: Interacting with others is how I got my blog noticed! *hint hint*
5. scheduling helps
Life does get busy and also with books from NetGalley and Edelweiss, there is no point in posting a book review way before it ever gets published. Much more sensible to write it and then schedule it for somewhere around the publication date.
6. memes are a great way of interacting with other bloggers

 
Linking always helps the blog stats, especially if you check out other blogger's posts and join the conversations. My personal favourites are Top Ten Tuesday, The Sunday Post, and It's Monday What Are You Reading. Ohh, and I have started my own meme, Friday Favourites to give me an excuse to write about my not so recent faves, come join me.
*Note from May: Memes are definitely not necessary to interacting—I've never done one and I've got LOADS of amazing friends. (I think.)
7. growth is slow
But if you post good content regularly, people will read it, not a lot but some. At under two months I am pleased with the fact that I have 15 people who like my blog enough to follow.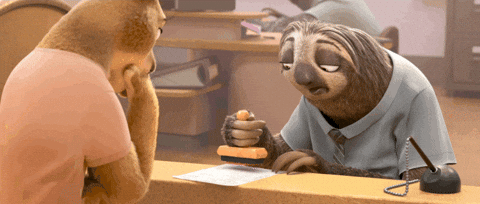 *Another note from May: Many of you have asked me how my blog grew so fast??? I DON'T KNOW. PLEASE KNOW THIS IS ABNORMAL SINCE I AM ABNORMAL AS WELL.
8. the free blog platforms are great

 
They do have limitations but who cares because they are free. I don't like wasting money, and the free blog platforms allow lots of bloggers to start writing and publishing without committing to fees etc. So much so that some very experienced bloggers never leave.
For example, Savidge Reads has been going for 10 years and he has been chosen as a judge for the Costa Book awards this year and he is still on WordPress.com. I have tried Blogger in the past with one of my older non-booky blogs but abandoned it and came back to WordPress.com. Others love Blogger though.
9. affiliate links don't make any money, well not for me

 
I will still be putting in Wordery links but probably only on book reviews. I tried Amazon but too many different countries made it far too complicated and didn't make a bean. It seemed like such a good idea too.
10. aesthetics do matter

 
It makes me happy to read blogs that look nice, and I just don't read blogs if I am put off by a chaotic and overly busy layout as it gives me a headache (please no dark backgrounds behind white text).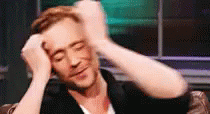 I have been using Canva for making my blog graphics (because it's free and easy) but there are many other options out there.
Making file sizes smaller (image optimization) really helps with load speed and also uses up less storage space on the blog server (free or not).  There is really good info on this on the WordPress.com support pages.
Well there you have it. This is what I have learned over the past two months. Now comes the fun bit: What have you learned whilst you have been blogging? Any hints and tips and words of wisdom are very gratefully received. And thanks again to May for the opportunity for a guest post on her lovely blog.
BACK TO MAY!
(I just realized that if you say, "Back to me!" in what I imagine to be an Australian accent, it sounds like "me" is "May". #FunFactForTheDay)
Thanks so much for guest posting, Charlie! I definitely agree with some of your points, especially your points about aesthetics and growth. Interaction in the book blogging community is EXTREMELY important, and I hope your blog will continue to grow!
---
did you enjoy charlie's guest post? as charlie asked, what have YOU learned while blogging? do you agree with anything that charlie learned? what patterns of growth have you seen in YOUR blog?