Is that someone sobbing in the corner with red eyes and snot on their face???
THE POOR SOUL.
Who is definitely not me.
Worldbuilding is a torturous pleasant experience that makes you scream in agony smile in happiness because it's finally over you get to create whole! new! worlds!!!
It definitely does not cause you to sob in the corner with red eyes and snot on your face because THAT would be RIDICULOUS.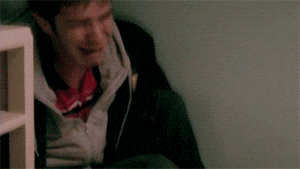 Because I'm an extremely nice and helpful person, I'm going to give some important things to focus on while worldbuilding. Note that there's not a lot I can help you with since EACH novel has a DIFFERENT world which requires DIFFERENT worldbuilding. #IDidNotPlanForThis

Writer Woes is a writing advice series brought to you by MOI (May). The advice given will be decided upon by whatever MOI (May) is currently suffering with. Because if she talks about her problems, there is a 97% chance that they will be solved. (The other 3% chance is that she'll just end up agonizing over her life choices and ranting about all her other problems. #oops)
If you have requests for any advice you'd like to get, contact me through the form on my Contact page, or let me know in the comments.
Today's advice will talk about all sorts of things to do with worldbuilding.
(Click the link above to see previous Writer Woes!)

why worldbuilding is important
Worldbuilding is extremely important, okay???
To those who don't know: Worldbuilding is developing the setting of your novel. Basically.
That means, if you don't worldbuild, your setting won't be developed and YOUR READERS WILL BE CONFUSED.
For example, a fantasy novel is about a war between dragons and people. But WHY is there a war? How did dragons come to be? What about people? WHERE is this war? WHEN is it? HOW are they fighting it?
Think of worldbuilding as a backstory for your setting. Without backstory, your setting is just FLAT.*
*HAHAHA GET IT. BECAUSE PEOPLE THOUGHT THE WORLD WAS FLAT. WORLD = WORLDBUILDING. I'm… sorry. (Not really.)

Before we get into the details, let me tell you one very important thing,
I. HATE. WORLDBUILDING.
It is absolutely torturous and agonizing and every night I claw my eyes out because my brain. is. dead.
I struggle with worldbuilding. It's not one of my strong suits. ESPECIALLY with fantasy, which is what I'm working on. BUT. Then I found these amazing worksheets at eadeverell.com and they helped SO. MUCH.
But I know some people don't prefer to fill out worksheets (EVEN THOUGH THEY ARE AMAZING!!!), so here is a #list of some things you need to have for your setting:
Time period. This is EXTREMELY important, and one I actually don't have right now for my fantasy novel. Go ahead and say that the novel "exists in floating time" but it will NOT BE HELPFUL. Yes May follow this advice.


…

What world you're in. Are we on Earth? Perhaps we're on a planet? Or maybe we're on Earth but it's with different continents? BRAINSTORM ALL OF IT. IT IS IMPORTANT. (Even the tiniest village where people worship vegetables. Record all the despicable cities.)


…

Location and geography. Relating to the above, you need to know exactly where in this world your novel is taking place. And other important things like mountains and rivers and lakes and plateaus… (I REMEMBER SCHOOL LESSONS HUZZAH.)


…

The government. Establish how this setting is run. Government is EXTREMELY important because it sets the table for…


…

The rules. This can apply to lots of stuff: social class, magic, technology, money, etc. (Find out the rules so you can BREAK 'em.)
History. What is the history of this world? Why? How has it evolved? (This is also related to the next point…)


…

Important events. What are some significant that led your setting to be the way it is today? THE BATTLE OF YORKTOWN? THE ELECTION OF 1800? THE REYNOLDS PAMPHLET??? (No I'm not referencing Hamilton that would be ridiculous.)


…

How the setting affects the plot/character(s). If your setting is a dystopian European city and your plot is about everyday problems in school—why not make it a contemporary setting? Make sure the setting makes sense for both the plot and character(s).
Those are the basics! Then as you expand on these, you'll find OTHER little holes to fill in for your world. I can't give you everything to fill out, because every novel needs different settings. Meaning different methods of worldbuilding. Meaning I CAN'T HELP YOU.

how to worldbuild
Well. Um. This is awkward.
Like I said, everyone will have different methods of worldbuilding! I seriously CANNOT give an example of how I do it because 1) I forgot, and 2) it's basically just rambling to myself until something presents itself???
The only tips I can give on "how" to worldbuild are:
JOT OUT IDEAS.
TAKE NOTES.
RAMBLE TO YOURSELF UNTIL YOU FIGURE SOMETHING OUT.
ASK QUESTIONS (to yourself, obviously. who else???)
FOCUS ON MAIN ASPECTS OF SETTING AND EXPAND.
I highly recommend method #3* because I do it and obviously whatever I do is right.
*100% guarantee that this will work. No money back. (And I know I've already used this joke before but IT'S CALLED REDUCE REUSE RECYCLE.)

EXTRA TIPS
So this post was just filled with mumbo jumbo of stuff because HOW CAN I HELP YOU WITH SOMETHING THAT VARIES WITH EACH PERSON??? But here are some extra bits of advice that will (hopefully) help you succeed with worldbuilding.
RESERACH. Research is your FRIEND. Especially if you're writing historical fiction! Worldbuilding is when most of my research is done. For example, did you know Kazakhstan is friend of all except Ubekistan???*


…

Draw a map! Even if you're a horribly skilled artist (like me), maps will help SO SO much in visualizing your setting! Whether it's the whole world or just a city or perhaps just the inside of one building, DRAW IT OUT.
Think about current events. For example, terrorist attacks. War. President issues.**


…

Include both positive and negative things about your world. It can't all be happiness and mangoes, can it??? Make sure to add misery and sadness and death and *shudders* vegetables.


…

Names of places. WRITE THEM DOWN. If you name a city and go "AHA! THAT IS THE GREATEST CITY NAME YET", write it down!!! Despite all of its greatness, you will NOT remember it and you will be condemned to a life of sobbing and heartbreak. True story.
And because I'm #nice, here are some links!
*But HOW to research is a whole other post. *sigh*
**What??? I'm not referencing anything???
---

how do YOU worldbuild? any tips? what are some main aspects you focus on? do you agree that worldbuilding is important? and do you REDUCE REUSE RECYCLE??? (saving the environment and may's humor one mantra at a time.™)