What's that? ANOTHER BLOG TOUR YOU SAY???
Yes, because I'm a kind soul and support my friends. Do you???
Anyways, I'm SUPER excited for today, because I'll be helping my dear friend Kellyn Roth let everyone know that her books* have been (self-)published! I'm interviewing her, so I hope you find this entertaining. Or at least helpful.
*These books are The Dressmaker's Secret (The Chronicles of Alice and Ivy #1), and Ivy Introspective (The Chronicles of Alice and Ivy #2).
ABOUT THE AUTHOR
Kellyn Roth was born and raised in the country outside a small town in North-Eastern Oregon. Ever since she could talk, she's had a fascination with words, always coming up with songs, poems, and stories. Now a homeschooled highschooler, she spends her spare time penning historical novels, several of which have been published.
Website · Blog · Newsletter · Facebook · Amazon · Goodreads

THE DRESSMAKER'S SECRET
After a revealing conversation with the first children of her age she's ever met, curious eight-year-old Alice Chattoway realizes that one ought to have a father… and she doesn't. Having determined that his absence is making her mother unhappy, Alice resolves to find him and create a family for herself.
However, Alice's mother, Miss Chattoway, is reluctant to answer any questions posed about a man she'd much rather forget. While Alice investigates, Miss Chattoway tries to balance her own spiritual turmoil with her need to be both mother and provider to her daughters.
Will Alice ever unravel her mother's secrets? Can Miss Chattoway let go of the past to reach for the future?

IVY INTROSPECTIVE
Trapped in a world where she doesn't belong, twelve-year-old Ivy Knight struggles to keep her head above water as her simplicity is brought to light by her new position as a young lady growing up at Pearlbelle Park.
Worried about their daughter's inability to fit in, Ivy's parents decide to send her to McCale House, a boarding school in Scotland for boys and girls like her. However, alone and frightened without her beloved mother, sister, and nurse, Ivy can't seem to focus.
Will Ivy ever learn what Dr. McCale is trying to teach her? Or will she remain lost in her own mind forever?

THE INTERVIEW!
(it's a little long, but I HIGHLY recommend you read it all)
May: What were the easiest and hardest parts about writing The Dressmaker's Secret and Ivy Introspective?
Kellyn: The easiest thing about writing The Dressmaker's Secret was Alice. She was just fun to write, being a little kid and all. (I LOVE CHILDREN SO MUCH THEY ARE AWESOME!!! Excuse me being obsessed with little people.)
The hardest thing to write was probably Claire (or Miss Chattoway). She was almost impossible to write. Such a pickle with emotions I couldn't even begin to fathom until I realized she was basically me + scarring backstory + my sister* + being a middle child… Okay, frankly she was quite complicated and hard to figure out.
As for Ivy Introspective… I think the whole thing was hard. XD Okay, I guess it was easier to write chapters where Ivy and Violet were talking and it was all amusing… but it was still hard. 'Cause writing is torture. And torture is painful. And pain is baaaaad. (I actually have an unusually high pain threshold, but whatever.)
*not my authory sister; my other sister… who… I don't really know how to describe… I should probably come up with a term for her. How about my sister who hates Keira Knight's Elizabeth Bennet? Kinda long…
---
May: Who are your favorite characters and why? (From TDS or IvIn or both.)
Kellyn: My favorite characters from TDS are Alice, Kirk, Nettie, Hazel, and Miss Chattoway. Which is, um, quite a few. I think Miss Chattoway is my all-time favorite, though.
In IvIn, my favorites are Violet, Jordy, and Posy. They're all great characters. Especially Violet. Violet is so sarcastic and witty and yet still a girl who just needs a hug. And cake. She plainly needs cake. Chocolate cake. (Or Red Velvet. I really like Red Velvet cake…)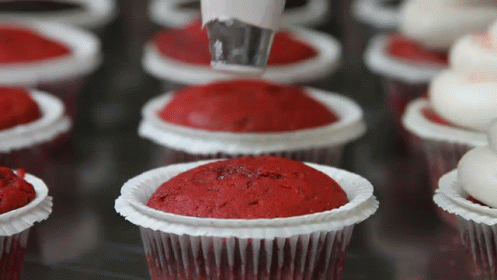 ---
May: What message(s) are you trying to convey through The Dressmaker's Secret and/or Ivy Introspective?
Kellyn: For TDS, forgiveness. People are going to do bad stuff in your life and hurt you… You can be bitter for the rest of your life, but we all know revenge gets no one anywhere (see Hamlet and all those other stories when people die 'cause they're revengeful).
For IvIn, individuality. There are lots of different people out there… but that doesn't mean they're weird or unworthy or less. It just means they're different. And there's nothing wrong with that. Our individuality is what makes us individuals.
*is wise beyond belief* *and feels really cheesy and cliché* *assures everyone I'm not cheesy and cliché* *ignores eye rolls*
---
May: What are your tips for writers who are struggling to write?
Kellyn: I'd ask them the same question I ask myself: Why are you writing? If it's a nasty chore for you, why bother? Why isn't writing fun anymore?
Once you find out that, you can figure out how you can put the fun back in writing and write again! For instance, when (re)writing Ivy Introspective last summer, it became a nasty chore. It was dreadful.
And so I asked myself … why isn't writing fun anymore? I figured out it was because I'd let myself get too deeply involved in the drama, the heavy prose, and trying to make a good story instead of just letting a good story come. I wasn't letting it be fun.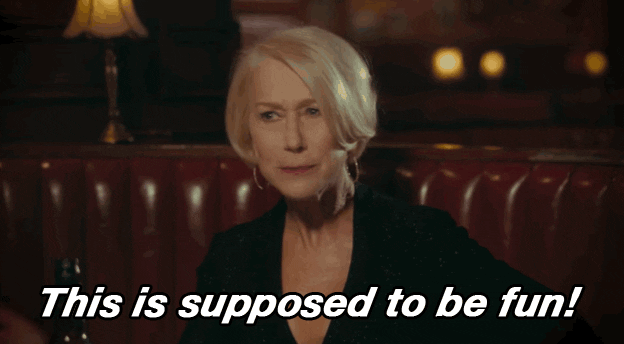 So … I started writing a dash of whimsy back in. I started focusing on the Ivy on the inside instead of how other people saw her. I started adding more dialogue.
And the book got written. Granted, it got written months and years after it should have, but it got written.
I think a great deal of the problem is that the inability to write and cure of said inability are situational. I don't think this would work for everyone. But it's something to add to your repertoire of things to try when you can't write.
---
May: What step of the writing process is your favorite and why? Least favorite?
Kellyn: My favorite is definitely daydreaming about my book. (Yes, that is a legit part of the writing process… don't question it…) It's so much fun to dream about your characters and plot and setting. It makes me feel like I could actually write a good book… 😉
My least favorite is editing. I'm sorry, but I don't like redoing the same sentence over and over again fifty times and making a little change and then coming back and changing it back, etc.
---
May: Why do you self-publish? (Instead of traditionally publishing.)
Kellyn: I have several reasons.
I don't want

 

NOBODY's

 

nose in my writing but my own. I love having people critique my work, but I don't want the person who has the last say to be some editor/publisher/etc. who may or may not know what's best for my baby.


..

I want to make my own decisions about covers.

 

I want to be in charge of that first impression. I've talked to several traditionally published authors who told me that they don't have any input on the covers. One said she pleaded with her publishing company to change it… and they wouldn't. I don't want that to happen to my babies!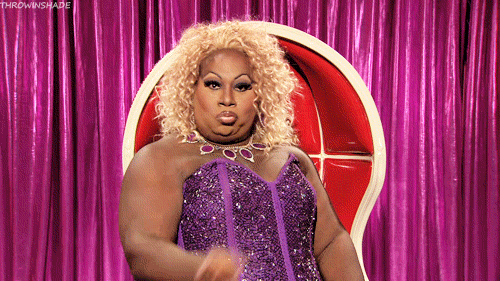 I'm not a patient person.

 

Honestly, this was probably my #1 reason at first. I hate waiting. I made some mistakes along the way, but it was an incredible journey, and I really believe that it was right choice for me. I think eventually I do stand a chance at being a decent author this way. And I believe that self-publishing will eventually become more and more respectable.
That said, self-publishing is DEFINITELY not for everyone, and I would consider publishing traditionally someday. In fact, I think I'd like to. As long as I'm not required to get too emotionally attached to my books… 😉 Just kidding.
---
May: Since you're a historical fiction writer, how do you research? Does it take long?
Kellyn: Actually, I don't research.
Okay, yes, I do. Not as much as some historical fiction authors, though. Mostly by reading fiction written during the era I'm writing about. I also use various websites (and Google… Google is my buddy) and a couple books I've collected/gotten from the library.
I mostly research while outlining and a little bit while I'm writing. Sometimes I look into some things when I first get a plot bunny… but most of my research happens in between the actual outlining and writing process—while figuring everything out. It's an ongoing process. I was still researching trains when I got into the third draft of IvIn…
---
May: How would you describe your writing process?
Kellyn: A jog, a sprint, and then a ridiculously slow walk? That's what it feels like, anyway. Outlining is my jog, writing is my sprint, and editing is my ridiculously slow walk. In between are random spurts of energy or non-energy.*
*No, I didn't forget what the antonym of energy… Why do you ask?
---
May: If you had to publish only ONE book, what would it be and why?
Kellyn: I don't know! This question is too hard. *throws a tantrum* But seriously, how can one answer a question like that? I have no idea!
I guess… At Her Fingertips (The Chronicles of Alice and Ivy #3). It's hopefully coming out sometime in 2018, and… I'm waaay too excited to share it with everyone. I don't know if anyone but me and my best friend will like it, but who cares. The author thinks it's awesome. Everyone else can shut it.
---
May: And finally, what inspires you to write?
Kellyn: Pupppiiiieeeeeesss!!!
Seriously, though bundles of cuteness just make me want to dash off an epic.
Okay, not really. Lots of things inspire me to write. My friends and fellow bloggers/authors. My boring life that doesn't give me much else to do. My character whispering in my ears at night… threatening to murder me if I don't write their stories…
---
I had a lot of fun with this interview, Kell! Thanks for answering the questions so awesomely. 😉 (Also I was the one who did all those gifs… because gifs.)

GIVEAWAY!
Click HERE to enter the giveaway!
What you will win:
either paperback copies of both books (US ONLY)
OR eBook copies of both books (INTERNATIONAL)
FOLLOW ALONG WITH THE TOUR
June 20: Josie (reviews of TDS and IvIn) // Lana (book and character spotlight)
June 21: Faith Blum (author interview) // Isabel (review of TDS)
June 22: Tonya (reviews of TDS and IvIn, author interview) // Leona (review of IvIn, author interview)
June 23: Jordy (author interview)
June 24: May Everly (author interview) // Zane Jones (author interview)
June 25: Dani Eide (character interview and spotlight)
June 26: Brianna Henderson (review of TDS and IvIn) // Anika Joy (review of TDS and IvIn) // Maddy (book spotlight)
June 27: Heather (guest post) // J.C. Buchanan (review of TDS and IvIn)
June 28: Jesseca Wheaton (author interview, spotlight, guest post) // Jaylee Morgan (character interview and guest post)
June 29: Zielle (review of TDS and IvIn) // Sarah Briel (review of TDS and IvIn, author interview) // Sel H. (author interview)
June 30: Angela R. Watts (author interview) // Lainey (reviews of TDS and IvIn, character interview) // Dawn Dagger (review of TDS, author interview)
---
and that's a wrap! did you enjoy learning more about life as an author? are you interested in kell's books? have you ever been published before? self-publishing or traditional publishing? cats or dogs? FAVORITE TYPE OF CAKE??? chat with me or die.
P.S. Don't wanna take the attention away from Kell, but I got a minor design change! Ignore the size and color difference in the Goodreads graphic. Opinions?