June was a pretty great month.
At least, what I experienced of it.
Yes, I'm still somewhere in Canada hiking through treacherous mountains full of things called nature and bugs. (I have nothing against nature, but BUGS. #ew)
But I will attempt to recap what happened BEFORE I left you all to fend off the dark monsters. Of my absence.
And I probably read some more books??? But hello. I can't read the future. Or can I.
*Also did anyone get the Hamilton reference in the title. #onfire And FYI I have some "Saturday updates" in this post, meaning today I went through and corrected things.
---
I have read 9 books so far, but I probably read at least two books by the time this is posted. (Saturday update: Hahaha NO I DID NOT READ TWO MORE BOOKS.)
I'm using the same pic that I used for my last MMM because I'm #lazy like that. (Even though I read some other books. And didn't read Because You'll Never Meet Me. Whoops.)
…
library haul?
I legit have a library haul, but no picture of it. CRY WITH ME.
[the most amazing bookish pic ever and you know it]
favorite book of the month?
I read TWO 3-star reads this month??? I'm getting more critical. (They probably should've been two stars tbh.) BUT DEFINITELY THE FEMALE OF THE SPECIES. Like holy cow please hold me while I die. (Even though This Savage Song was super good as well.)
…
favorite author of the month?
Mindy McGinnis??? Or Victoria Schwab??? One of them???
…
tbrs accumulated
When They Collided
Wild Beauty (to be released)
More Happy Than Not
other books by Mindy McGinnis
Our Dark Duet
just go look at my Goodreads shelf tbh
THIS MONTH (JULY) IS MY SIX-MONTH BLOGIVERSARY MONTH!!! Which doesn't count for a memorable blogging moment in June…
I have a total of 630 followers which is IN. SANE.
12 posts
4,386 views
951 likes
1,646 comments
154 WordPress followers + 3 email followers – 1 email follower (tbf all three email followers were my friend's three email accounts after I told her I was close to 600 ❤ )
I think my stats went down because I had a lot of collabs/guest posts/blog tours. While I LOVE supporting my fellow bloggers, I also love having my own original content…
BUT. I'm still happy with my stats. As I should be. #AbnormallyFastGrowingBlog
top posts of the month?
Honestly I am SO PLEASED that you guys actually like my writing updates.
(Saturday update: Let me also say that my Diversity in Books discussion was SUPER SUPER popular. As in super.)
…
favorite post of the month?

I had a lot of fun coming up with all these problems (although some of them were SO HARD to come up with). If this post was something I stumbled across on another post, I would've commented, "#RELATABLE." Because it is. And I'm proud of that fact.
…
other awesome posts?
…
me taking over the blogosphere?
NOTHING!!! *applauds* But I promise there will be some things here in the next month.
I somewhat finished brainstorming for my magic story??? Somewhat is better than nowhat though.
But I also figured out that I'm outlining my magic story for Camp… but not writing the actual novel. I'M SORRY. I keep giving up on my projects but I SWEAR. MY PLOT BUNNIES ARE BETTER THAN THIS ONE.
And I also sent off IMS to a writing contest! *crosses fingers*
Let's also note that the contest I'm entering to is ALSO hosting an essay contest for "Why We Need Diverse Books" and I'm SO. ENTERING.
I was also chosen to read my writing at a big reading as a representative for my camp class. 1) I DON'T WANT TO SHARE, and 2) there's a possibility that the reading falls on the same date as a BOOK FEST WITH MARIE LU AND #NO.
I convinced my friend Jackie to start writing!!! And obviously this is important to mention because I feel VERY ACCOMPLISHED when I do this. Also Jackie is simply AMAZING. ❤ Go follow her blog or I will throw rotten mangoes at you.
(Last month I inspired Julianna to start a novel… I think she's better at writing than I am. LUV YA, J8 MY M8.)
Listening to my mom try to say "Porta-Potty" is the best thing ever. (Her native language is Thai.)
I also sliced some apples this month with a knife all by myself??? At first I enjoyed it. Then I got scared. And then I giggled.
I had a workout that left me lightheaded, and then I also had dance. In which I actually was GOOD at the combo.
Apparently I was "berry berry missed" by little children. THEIR SUBCONSCIOUS MIND RECOGNIZES THAT I AM THE MANGO QUEEN.
In writing camp, we were prompted to make a "stage name" and I chose May. 😉
I'M CURRENTLY IN CANADA AND PROBABLY DYING FROM NATURE.
Near the end of the month I listened to Hamilton more often and I'm re-obsessed.
READING
read at least eleven books this month

ㄨ

I read 9 books before vacation and THOUGHT I could read two more… but I underestimated how tired you can get after hiking. And fending off The Bugs™.

at least two of those books have to be from the TBR

✓✓✓

Let's just say that more than half of the books I read were on my TBR.

at least two have to be fantasy

✓

I READ STRANGE THE DREAMER AND ALSO THIS SAVAGE SONG SO HA.
WRITING
brainstorm EVERYTHING for "magic" story

✓

Um… well I still haven't come up with a title. *smacks brain* I'm also taking character questionnaires with me on vacay/the plane. And I'm still in the process of worldbuilding. But not EVERYTHING can be planned, right???

finish editing IMS for writing contest!

✓

I DID. I mean they weren't GREAT edits, but they suffice.

finalize ideas for my blog writing project

✓

YAS YAS I DID. THE POST IS READY AND SO IS THE FORM AND SO IS THE EMAIL (though I might need to trim it down… it's like 1K words #sorrynotsorry).
BLOGGING
SPEND LESS TIME IN THE BLOGOSPHERE

✓

ㄨ

Kind of??? I mean I guess I should correct this to "computer" because I will go on WordPress on my phone. It's hopeless. yOu HaVe CoRrUpTeD mE.

reach 600 followers???

✓

I DID I DID I DID AND IT MAKES ME SOOOOO HAPPY!!!

decide on new theme!

✓

ㄨ

I DECIDED ON A NEW THEME… but I'm not using it. I feel like it makes my blog have a "darker" atmosphere and my blog is LIGHT AND FUN AND FLUFFY. I think.
LIFE
get more sleep and drink more water

ㄨ

IT'S SUMMER AND SOMEHOW I'M NOT GETTING NINE HOURS OF SLEEP??? Nor enough water. Help me.

straighten back MORE MORE MORE

ㄨ

*cries* NOOOOOOOOOOO.

spend more time with the fam!

✓

I did! And I will! My sis, dad, and I had some epic Chinese Checkers battles. Yes. I'm a nerd. And proud.
READING
read at least nine books this month

I want to read MORE but I have Camp NaNo going on and that's my number one priority. #IStillLoveYou

get into arcs and netgalley maybe???

I REALLY REALLY WANT TO GET SOME ARCS GUYS!!! Like, I want physical copies. Mostly because my phone sucks and has no storage to download the Aldiko Reader app. BUT I'LL TAKE WHATEVER FREE BOOKS I GET.

take pictures of my beautiful rainbow shelf

I ACTUALLY REARRANGED MY SHELF TO LOOK PRETTY AND NOW IT'S AESTHETIC??? Now I just stare at it with loving eyes. Except The Sword of Summer ruins EVERYTHING by being purple AND orange. Like no???
WRITING
outline magic story!!!

This is my task for Camp NaNo (WHICH STARTS TODAY ASDFGHJKL). I'm aiming for 10K words. I will fail.

come up with an ACTUAL TITLE

Not that this is necessary or anything… Mostly I won't have to say "I outlined magic story for Camp". But maybe this isn't necessary because I'M NOT WRITING IT???

not procrastinate


Because obviously I will. Wait that made no sense May.
BLOGGING
reach 800 700 750 followers

As you can see I had a bit of trouble deciding which number to shoot for. BUT I think I have some interesting content coming up soon (!!!), so that'll (hopefully) generate more traffic!

fix design stuff

I have a new header… but it's blurry for some reason??? I also need to fix the Goodreads graphic in the footer. And while I'm at it, let's just rewrite my whole About page.

launch my writing project!!!

Otherwise known as get the sign-up post up. And also hope that this isn't a huge flop. I'M SO EXCITED THO ASDFGHJKL.
LIFE
get more sleep and drink more water

I'm still #smushing these together.

straighten back MORE MORE MORE

I REALLY DON'T WANT TO HAVE A HUNCHED BACK. *wails*

spend less time on the computer!

Which… probably won't happen because blogging and writing is on the computer, but I WILL TRY.
I'm in Canada right now!!! Until the 5th of July. Which means I'll miss Fourth of July fireworks which is NOT FAIR. But hopefully I haven't died yet and will come back in one shape. Because the hiking and horrid flies mosquitos are real.
…
My six-month blogiversary is coming up! I'm planning on having a giveaway. But like… a lowkey giveaway. One that doesn't involve money because I'M SORRY BUT I'M #BROKE. Maybe for my one-year blogiversary???
…
I'm introducing my blog writing project! I am SO SO EXCITED. You don't even know how excited I am. HONESTLY. I really hope that this doesn't fail, though, because that would be SAD. But I believe in you. Because you should like anything the Mango Queen does.
---
ALSO. SHOUT-OUT TIME.
My irl friend Tessa started her very own blog!!! (This is the same one that followed me with all three of her email accounts THE SMOL CHILD.) I guess she was just that inspired by me…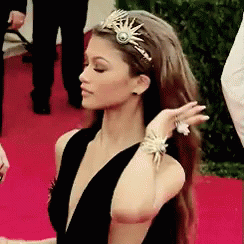 But be sure to check it out (and follow if you can)! She's going on vacation soon so she won't be able to post as much… but still. ❤
---
how was your month of june? any plans for the summer? what books did you read in june? are you doing camp nano? goals for july? and will you be loyal to the mango queen and her friends by checking out tessa's blog?
P.S. HAPPY CANADA DAY!!! I'm hoping to see some fireworks. To make up for not seeing the Fourth of July fireworks.
P.P.S. GIVE ME ALL THE TIPS FOR GETTING ARCS PLEASE.
P.P.P.S. I swear I am reading all of your posts… BUT THE WIFI IS SOOOO SLOW. It takes forever to load the page.