Outlining is so much fun!!! Until it isn't.
Or maybe that's because I know I'm outlining… just to outline??? Or maybe it's because outlining is seriously trying to kill me.* I DON'T KNOW. ONE OF THE TWO.
As you may or may not know, I am participating in Camp NaNoWriMo… and instead of outlining my novel so I can write it, I'm outlining my novel just to practice my outlining #skillz!!! Pretty creative right. But I am planning on writing it, just later???
I'll explain more below. Because right now I need to tell you that outlining will NOT be killing me because I am #strong and #stabby and #TheMangoQueen.
*We certainly need to have a talk. Obviously I'M the one who does the killing.
CAMP NANO
So basically I'm outlining my magic story for Camp. Here's a smol list of explanations because I have a lot of explaining to do oops:
I DO NOT HAVE A TITLE!!! Yet.
Goal is 10K but I'm probably going to end up with more. And I'm not making it higher because people are always impressed with the surpassers. #thatsme
I'm NOT writing my magic story (yet) because I am so not motivated to do anything with this project. Which is a bad bad sign. This is also what caused IMS' death oops.
LET'S ALSO NOTE THAT I AM 500% HERE FOR THE CHARACTERS AND 500% DONE WITH THE PLOT.
"But May, why would you outline a project you're not passionate about???" GREAT QUESTION, MY FRIEND.
I have never actually outlined a novel before. I'M VERY NEW TO "ACTUAL" WRITING, BELIEVE IT.* So I'm trying to find how it works for me before I outline a novel to actually WRITE.
Never mind the fact that outlining is making me want to write it.
BUT I'M WAITING TILL THE RIGHT TIME AND THAT TIME IS NOT HERE YET.
I was on vacation for the first few days, which meant I had to write by hand. Let's just say that I type MUCH MUCH faster than my hand can write??? And I was doing fine until Day 5! When I wrote nothing at all!
HEY I HAD FLIGHTS THE WHOLE DAY.
I know I could've written DURING the flight but have you ever tried doing something in a plane? You're just tired and exhausted and 100% done.
But theeeen the next day, Julianna and I did word wars and word sprints and 1K30s and I got a total of 3K (fortunately on my computer). Which is pathetically the most I've written in a day.
On Saturday I wrote nothing because I watched Wonder Woman and was so emotionally damaged that if I wrote that day, I probably would've killed someone off. I'M NOT KIDDING I AM DAMAGED FROM THAT MOVIE. *sobs*
Struggles are when you ship your own characters together… but they're not the right ship??? (I'M SORRY THEY'RE SO SASSY AND FLIRTATIOUS WHAT DO I DO.)
*I didn't add "or not" because of why WOULDN'T you believe me.
MAGIC STORY
This and Camp go hand in hand, really, but I NEED ROOM TO FANGIRL ABOUT MY CHARACTERS ASDFGHJKL.
BRECKEN. He's the MC and I love him so much omg. Basically he's a hired assassin who works for the royalty and kills anyone they tell him to. He has PTSD and is just like done with everything. <333


…

LILAH. She's the second MC and AGH SO SASSY AND GREAT AND I LOVE HER. She has her very precious daggers and cloaks which she will cry over, and she loves food. Literally the best.


…

LAIE. Can we take a moment to appreciate her beautiful name??? This is Lilah's cousin (more like sister tho) and they fight all the time but love each other to death. She also obsessed with food and is tough but vv kind.


…

ALYZA. It's Alex x Eliza!!! But lol I'm telling you this girl is PURE and SWEET and INNOCENT and she does not deserve all the pain I'm giving her. She also likes shiny things and is the best thief.*
EMIAS. AGHAGAGH SMOL CHILD!!! I LOVE HIM. He loves his family so so much and would die for them, and he's a juggler afraid of heights. He is also very sassy and THINK JESPER.** He goes by Em.
I LOVE ALL MY CHARACTERS and they're basically the only reason I want to write this story.
Also I keep imagining Emias the wrong skin color???
*Omg I just realized that this is from AGOS??? You know? What Lila said to Alucard? WOW I ACTUALLY REMEMBER THIS.
**I typed Wesper on accident. I ship them too hard omg.
THE SCRIBBLER'S CHALLENGE
I introduced this wonderful amazing superb blog writing project of mine on Saturday, and I got SO many positive reactions!!!
I've already received 28 form responses and that's 28 more than I thought I'd get??? To those people—THANK YOU THANK YOU THANK YOU YOU HAVE NO IDEA HOW EXCITED THIS MAKES ME.
And to the people who forgot/don't know what I'm talking about/didn't see the post/really don't care, check out this post to find out more and sign up. You know you want to.
Remember to sign up by Wednesday, July 19th. Or face death.
But I am SUPER SUPER EXCITED LIKE YOU DON'T EVEN KNOW HOW EXCITED I AM. I'm just over here hoping that nothing goes wrong because I'm already stressed out thinking about how this is all going to work, especially when I have school and WiFi problems and ASDFGHJKL.
WRITING CAMP
Last month I had a writing camp! It was super fun and now I have a plot bunny to add to my list. CADIS. <333 Lol it has no plot but I'm 110% in love with Cadis and his flowers and his poor poor tragic life. :'(((
It was great! I made some new friends, got annoyed at people*, and listened/screamed along with Hamilton. I also got complimented on my "handwriting" (aka my handlettering) and also my writing. WAHOO.
Then I was chosen to read a piece at a big reading ceremony thing! HAHAHHAA no. Please no.
Last year I did it (and it was actually okay because I shared positive stuff) but it was originally on the date of a book fest. Then it got moved. WHICH WAS GOOD because I sort of got to meet Leigh Bardugo???
"Sort of" meaning line was long, impatient parents were impatient, and the people right behind me got VIP passes to cut all lines.
I cry. And also throw a tantrum.
BUT!!! MARIE LU WILL BE AT THIS ONE INSTEAD AND I WILL NOT MISS MY CHANCE TO MEET MARIE LU!!! SO THIS READING BETTER NOT BE AT THE SAME TIME AS THE BOOK FEST OR I! WILL! NOT! GO! (To the reading.)
*This happens too many times tbh.
THE WRITING CONTEST
So I submitted the first five chapters of IMS (which had 1.5K cut off and I DO NOT KNOW HOW*) to the writing contest!!! And also forgot to submit the submission form!!!
Luckily someone emailed me about it and I was able to complete the form. (I'd filled it in already… just forgot to click the "submit" button. I'M GREAT.)
Fingers crossed that I'm one of three winners! The prizes are $150 and an editorial review AND I WANT. (Again.) I will totally be using the money on books if I get it because I don't buy books… like at ALL. IT'S SAD OKAY.
Also, I NEED to win for my self-confidence because there's an award ceremony that I'll attend at that book fest with Marie Lu, thus giving me a reason to skip out on the reading besides "I want to see Marie Lu".**
*Like I just edited a few things here and there and BOOM 1.5K GONE. That's good tho because I would've been over the word limit oopsies.
**ALTHOUGH THAT IS A LEGITIMATE EXCUSE REASON.
SNIPPETS
Hey look wanna see some of my outlining??? Just so you know it goes from like one-page descriptions of one chapter to 37493-page descriptions of one chapter and I'm like WhYyYyYyY.
I also try to be funny but fail 90% of the time.
DON'T RUIN APPETITES PLEASE
SMOL CHILD LILAH
I LIE I'M SORRY
MY DAGGERS !!! !!! !!!
#LIVEINTHEMOMENT
STRATEGIC PLOTTING
TYPOS
Look it's me being all fast and furious and smashing my hands against the keyboard!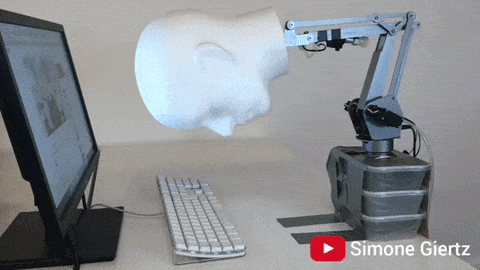 Hi mom.
Obviously I can spell trhough trhough trhougghorurhg through.
*blinks*
When your figners are too eixcted and type the letter beofre the other figner finsihed typing.
Not really a typo, but *facepalm*.
---
how's writing/camp going for you? tell me all about your projects! have you checked out/
signed up
for
scribbler
yet? what hilarious typos have you made? do you like marie lu? (of course you do) AND HAVE YOU WATCHED WONDER WOMAN??? cannot… handle… feels *sobs*
also: do you feel like i post too many writerly updates? is there anything i can do to make them [more] enjoyable?
Your post-ly reminder to sign up for Scribbler before the deadline!