Feedback, to a writer, is the world's best gift.
Unless it's like raging feedback that you can't understand and is mean and rude and not at all helpful. In that case, GO BE ASHAMED OF YOURSELF JOHN.
But usually, we writers are smart enough to choose awesome people to critique our work. So then it's NOT a sob party where we question our existence.
BUT. How do we find those people??? How do we improve from their feedback??? And how do WE give feedback???
Well, friends, May is being HELPFUL (like she always is) and helping you out on all things feedback! Ish.
And this will also help with The Scribbler's Challenge! (Which is a project with a sign-up deadline of TODAY.) The whole purpose is giving and getting feedback, so maybe this well help* all you Scribblers out???
*What's a synonym for help please help.
FINDING BETAS
So to save you from me being cringy and saying "feedback-givers" or "critiquers", I'm going to refer to betas as the main people who give feedback? Okay? Great. (Btw beta-readers are people who read and offer feedback on your draft after you've made a few edits on it. Just for reference.)
Finding betas is easy. Finding the RIGHT betas is hard. My wonderful friend Joce did a discussion on this, which you should definitely check out!
To find the right betas, you:
need to find people who will give you feedback that you want (duh???)
need to eat.
WHAT I MEAN UM FEEDBACK FOOD… FOOD FOR FEEDBACK… FOOD IS ESSENTIAL TO LIFE???
make sure the betas actually like the genre you write in
or maybe have some expertise
if you want people to give you grammatical feedback, find those people!
if you want people to give character/plot feedback, find those people too!
friends are also great betas
(actually make sure you're friends with them so you can TRUST THEM)
writers are good betas because they offer feedback from a writing perspective
but readers are ALSO good betas because they offer feedback from a READING perspective *gasp*
sensitivity readers are good too, who can check facts on things you don't have experience in
honestly just find someone who is willing to give you good feedback*
But before all of this, you MUST BE READY TO GET FEEDBACK. If you're not ready to receive criticism on your work, dooooon't doooo iiiiiit. You'll feel bad and might stop writing! O what torture has befallen us.
And never choose too many betas than you can handle. Pick a select few (maybe two to three at first), and if you feel ready, you can expand it.
OF COURSE, my word is not rule but will soon be, so you do what you want! Just beware.
*Most descriptive tip EVER. YOU'RE WELCOME.
ACCEPTING THE FEEDBACK
Once your betas read through your novel or story or whatever, it's time for you to actually do something about it.
Meaning that you shouldn't just stare at it in your despair and/or joy and/or a bunch of mushy feels that someone actually gave you feedback.
There are only TWO WAYS* you can accept feedback:
ACCEPT IT with love and care and read through all of it and obsess over it until finally one day you decide to do something about it and EDIT YOUR NOVEL with the feedback
sneer and roll your eyes because what is this amateur feedback and throw your computer across the room because you are rage and WHY DID YOU EVER DO THIS IT SUCKS
Just saying but the first option is much better.
But really! You ASKED for the feedback, and if you're going to say that it's "mean" and "attacking" and "untrue" and basically ignore it… what was the point? (Unless it really WAS mean.)
…
KIND AND CONSTRUCTIVE:
This whole paragraph sounds a little out of place. Maybe delete it or change it?
I feel like throughout this whole book, May was completely kind and nice and perfect.** But ALL characters have to have flaws (even the amazingness that is May) so maybe make her more complex and not perfect?
DEPENDS ON HOW YOU TAKE IT:
Delete or change this paragraph. It sounds out of place.
May needs to have more flaws, because she's a bit too perfect and unrealistic.
MEAN AND UNCONSTRUCTIVE:
What is the purpose of this paragraph??? IT IS POINTLESS. TAKE IT OUT. Unless you can make it better but that's doubtful.
May is waaaay too perfect. YOU NEED TO HAVE COMPLEX AND FLAWED CHARACTERS! No one is perfect, your characters included. Fix this immediately.
…
Of course, it all depends on how you take it, but I'd say to always keep an open mind! You can't tell if someone is being INTENTIONALLY rude or UNINTENTIONALLY rude.
But if their comments get too much, talk to them. There's no other way to let them know to be kinder. IT'S AWKWARD I KNOW. But if they're not being constructive/being mean… what's the point of having them as your beta???
But besides that, feedback. is. HARD. Getting criticized on your baby novel? Hard. Getting edit suggestions on chapters you worked so hard on? Hard. Getting told to KILL OFF YOUR PRECIOUS CHARACTERS? Not so hard. Definitely hard.
You get so excited that people are going to help you improve your novel!!! And then you read the feedback and it's so so exhausting because you're getting criticized (even if it's kind!) and GETTING CRITICIZED IS DIFFICULT TO HANDLE.
But not impossible!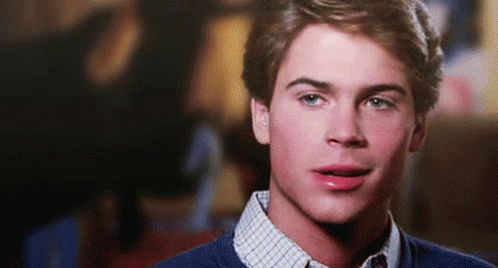 The next step after this is using the feedback to edit your novel… but that's pretty self-explanatory. You don't want me to bore you to death, yeah?
(LOOK AT ME BEING KIND.)
*Actually I just thought of TWO MORE WAYS so I lie. Never trust me.
**I am not referring to any May of any kind. What are you talking about. Trust me.

GIVING ACTUALLY GOOD FEEDBACK
Not that your feedback would be anything but good haha…
*runs away*
First off, you need to find the balance between kind and constructive, and mean and unconstructive. If you look at the examples in the section above, you can really see the difference!
ALWAYS aim to be kind. You can be harsh in criticizing all sorts of aspects of the novel, but do it in a KIND way. And if the author says it's okay to have "less fluffy kindness" and just give it to them bluntly, GREAT. STILL BE FLUFFY AND KIND.
But first, you gotta find your niche.
grammar and spelling! and all that conventional fun.
plot and character and setting because #triplethreat.
sentence flow and general… flow-ity
emotions
dialogue
writing style/voice
overall story
other niches i forgot because i'm great like that!
Often, you'll read through the story and if you find some things, you comment on it (NICELY!!!). Then at the end it's good to give an overall "review" of what you thought. Which is good for talking about plot and character arcs, etc.
I really can't tell you how to give feedback??? Because everyone gives it differently. Just generally look for ways to improve the story/make it better.
YAAAAAAAY THIS USELESS POST SECTION IS OVER!!!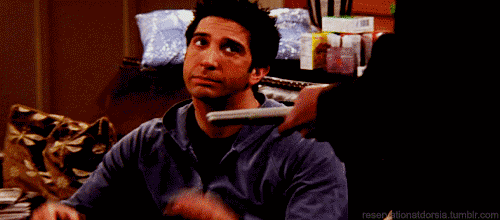 THE SCRIBBLER'S CHALLENGE!
So you may or may not about my blog writing project called The Scribbler's Challenge. (Lol you probably know about it because I'M SO EXCITED AHDASLKGHL;AJDSFLAS.)
But TODAYis the last day to sign up for it! It's basically a feedback-based* challenge where you write responses to prompts and receive feedback on your writing, also giving feedback on others' writings.
You can learn more about it HERE, which also has the link to the sign-up form.
To those who have already signed up: Expect to see an email sent out very soon with more details! It's required that you reply to that so that I know you are participating.
*See see it all ties in: Writer Woes about FEEDBACK, then talking about Scribbler which includes FEEDBACK. #genius
---
the pointless post is over now!!! hallelujah! but despite its pointlessness, what are your perspectives on feedback? do you think you're good at giving it? and don't you get annoyed when everyone's so compliment-y but you JUST WANT HARSH FEEDBACK???
(It's your last day to sign up for Scribbler, so do it now!)
Also, I've been feeling like my Writer Woes aren't doing as good (like in helping people; not stats) and I feel like they're not quality, so I may be taking a break from them??? Thoughts?