GUESS WHO PROCRASTINATED and still won Camp early.
Me!!! Tho the winning isn't that much of an impressive feat because… it's only 10K. BUT SITLL. I AM PROUD. Even tho I still haven't finished the outline oopsssssss.
By the way this Writerly Update is a bit jumbled because… I'm feeling a bit jumbled myself. I'm paint who's been splattered all over the canvas but resembles no image whatsoever.
(WHY ARE YOU GETTING SO DEEP MAY STOP IT.)
But really. I rambled and talked about basically nothing, and then I have a message/rant at the end so… stick with me???
(I swear WHAT IS THIS INTRO.)
CAMP NANO
So… I won! *cheers*
But… I didn't finish my outline. *boos*
Yesterday I reached my goal of 10K words. My friend Charis hosted a word sprint on Saturday that I couldn't make it to, but yesterday she, Sarah, and I got together and wrote lots of words! (At least I did… ¯\_(ツ)_/¯)
And that's how I won. *jazz hands* Thanks, girls! <333
My thoughts on winning:
I WON I WON I WON!!!
But I still need to finish my outline.
Which is kind of useless because the plot is SO. BAD. It's literally them leaving a palace to go to another palace to go BACK to the original palace, only to travel all over the place in search of something…
…they didn't have to travel for.
I MEAN OBVIOUSLY there are twists and turns and all that action-y stuff… but still. IT SUCKS.
I hate books with long journeys in them, and yet here I am.
So if I ever wrote this book (which I'd do SOLEY for the characters and/or sass), I'd probably re-plot and re-outline???
So Mean May™ is whispering, "THE OUTLINING WAS POINTLESSSSSSS."
But really, nothing is pointless in writing. I learned something!
A few things actually:

Bullet point outlining is so much fun.

As is making witty/funny/sassy remarks.
I will include extreme detail for certain events… and then be extremely vague at others. (WHAT??? MAY???)
OUTLINING IS FUN ONCE YOU GET GOING!!!

Outlining is easier than actual writing.

(Well, when you've already plotted it out and are just putting down the details.)
But it's not as FUN as writing. :((
I'm going to try to finish my actual outline by the end of June. Because I need to see how well I can plot endings. (I'm pretty sure I'm really bad at it HAHAHAHA.)
ALSO I HAVE FIGURED OUT A SOLUTION TO THE SHIPPING-THE-WRONG-CHARACTERS-TOGETHER PROBLEM. I just found someone else to ship Em with.
SNIPPETS
I tried to be funny but just ended up being cringy so I'm sorry.
WHAT NORMAL???
#RUDE #LETTHEMLAUGH

FITE ME
(Btw this is talking about their injuries. And also Em is a juggler.)
I LOVE EM <333
#EVILWRITER
So basically I love Em.
THE SCRIBBLER'S CHALLENGE
I'VE FIGURED OUT ALL THE PARTNERS/GROUPS AND SOME PEOPLE STILL NEED TO CONFIRM THAT THEY'RE PARTICIPATING BUT OTHER THAN THAT I'M SO EXCITED!!!
And also kind of stressed out… BUT. Pairing everyone together was SO much easier than I thought it'd be and that's already a huge weight off my shoulders. (For now HAHHAHAHAHAH.)
Some people still have not confirmed they're ABSOLUTE PARTICIPATING sooooo I'm just sitting here like… I don't want to dis you but please hurry???
But still! I'm super excited. A few days ago I had a horrible feeling this would fail and now that feeling has KIND of disappeared.
Oh and I'm such a bad person I still need to think of half of the prompts OOOOOPS.
(MORE) PLOT BUNNIES
That's right… May got dem plot bunnies attracted to her carrots.
BUT SERIOUSLY. ANOTHER ONE??? And it's a DARK plot bunny and I simply cannot stay AWAY from dark books agagahhaga. Like??? How am I supposed to choose???
So far I've got "gold glitter story", "Peter Pan mental illness retelling", "Of Flowers and Skin"*, and "dark bad people story" (the most recent one). They're all too good for me to choose from WHYYY.
*LOOK IT HAS A NAME!!! But lol the only reason it does is because it's getting published in the writing camp anthology.
…NOTHING
Sometimes… you just can't force yourself to write. And it absolutely SUCKS.
(Wow May what a great start to this supposedly inspiring message.)
The three above things are the only writing-related things I've been doing. Scribbler isn't actual WRITING and plot bunnies just come to me. I had to use the motivation of WINNING* to get me to write.
And then after I reached my goal I went to watch Friends. (HEY MY DAD WAS LIKE "WE'RE GONNA WATCH FRIENDS COME DOWNSTAIRS" and was I going to say no to Friends family time??? NO. Btw it was very good.)
Sometimes you just CAN'T force yourself to write. It doesn't work. The words don't come. You're stuck.
But it's okay. Because one day you WILL write. It WILL work. The words WILL come.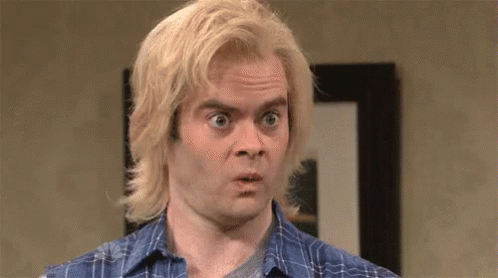 Writing is something that takes a little of you each time you do it… and not only is it RUDE but ENTIRELY EXHAUSTING UGH. Writing is SO SO SO hard but you have to keep believing that one day… it will not get easier.
Because it won't.
IT'LL GET HARDER AND HARDER AND YOU'LL CRY HA HOW'S THAT FOR INSPIRATIONAL HUH.
Just kidding omg why are you so serioussssss.
Writing won't get easier tho! It'll most likely get harder and more complicated. But YOU are growing with it, and you're learning more and improving and becoming a better writer. You will learn to Become One With Writing™ and you will also Break Up With Writing Because You Are Rage™. And Also Frustration™.
And that's aaaaaaall a part of a writer's journey.
SO WHAT'S THIS RANT ABOUT, MAY??? This rant is about me trying to comfort myself about my whole life how it's okay to not write. How it's okay to feel BAD about not writing. How it's okay to hate writing. How it's okay that writing gets harder. How it's okay that you CAN'T. FORCE. WRITING.
Writing will come to you. I promise.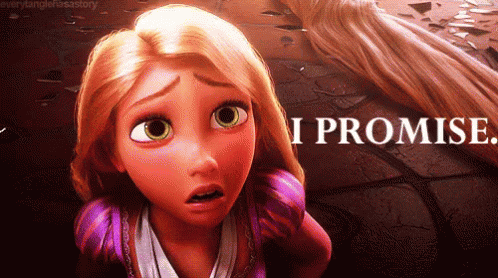 (And if it doesn't I will take away all their mangoes and books and chocolates until it comes running at you with open arms. IT LOVES YOU AND GUESS WHO ALSO LOVES YOU. Spoiler: ME.)
*I'm not… competitive???
---
how's camp nano for ya? won yet? what have you learned about outlining? any more plot bunnies? do you feel bad when you don't write? do you NOW REALIZE that it's okay when you don't write??? (of course you do i just told you to.)
P.S. i'm still taking questions for my q&a! click HERE to submit one, and HERE to take my feedback survey. thank you soooo much to those who already did this! <333