Bookworms are untrustworthy creatures.
We do a lot of scary and mean things. This is why you should never be friends with us and leave us to our books because we will betray you.
But seriously. There are LOTS of reasons why you shouldn't trust bookworms, and today, because I am lovely and helpful and helping you stay away from my kind, I am highlighting all those reasons!
Aka stay away from me.
Aka let me read my books.
Aka go away.
1. we will yell at you and/or throw things at you
We are bookworms. You see us all the time reading a book and (generally) being quiet while reading said book. So you don't expect us to yell/throw things at you, do you???
NO. YOU DON'T.
This behavior can be caused by a multitude of things. Let it be known that BOOKWORMS ARE VERY ANGRY CREATURES, for various reasons.
why we'll yell/throw things at you:
YOU INTERRUPTED OUR READING
you talked to us while we were reading
you PUT YOUR HAND ON OUR PAGE so we'd pay attention to you (spoiler: it doesn't work)
you dissed our favorite book (we'll yell at you in a debate, of course, not because your opinion is invalid)
you judge a book by its movie
you laugh at our pain
you don't notice our pain
you ignore our pain
you say you don't like books and start a national disruption and cause an international war
2. we combust/cry/scream at random
You expect us to be quiet, just reading our books and being immersed, when suddenly…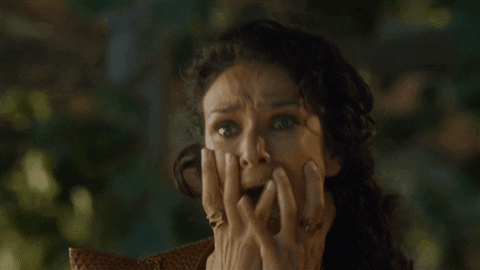 WE SCREAM. WE CRY. WE EXPLODE. BECAUSE WHAT THE HECK JUST HAPPENED???
There are many reasons that we're like this, but it's most likely because of some event in a book that we just read and OMG WE HAVE TO LET IT OUTTTTTTTT.
Warning: Stay away from bookworms at all times or risk being drowned in a river of tears and/or having broken ears and/or exploding as well.
Oh! We can also suddenly burst out into manic laughter and be unable to stop because the author is just so hilarious and we can't keep it in anymore. #LetItGoooooooo
3. we will fight you on our fandoms
Everything's going SWELL until you decide to diss one of our FAVORITE FANDOMS EVER.
And then we're screaming and fighting and opinion-ing because HOW COULD YOU NOT LIKE THIS CHARACTER AND THIS BOOK AND THIS AUTHOR???
While we DO respect your opinion and think it's completely valid (usually…), we will protect our lovelies at all costs. So then there will be more screaming and hitting you with various things.
4. we will accidentally (?) spoil you
SPOILING MEANING WE WILL REVEAL FACTS ABOUT THE BOOK THAT YOU DON'T KNOW YET. Not like, buying everything (like mangoes) for you because why would we spoil YOU when we can spoil OURSELVES.
But seriously. Bookworms spoil things ALL. THE. TIME. Whether it be accidental or not doesn't matter. We're evil.
how bookworms can spoil you:
we'll be ranting about our favorite book and then OOPS we mention that someone died
or we'll be ranting about our least favorite book
we'll cry a character's name in such a way that you know they died
or we're whispering to our bookworm friends about a certain books but apparently whispering isn't enough and you HEAR THE WHOLE CONVERSATION
you're browsing Goodreads only to see that someone messed up the spoiler tag!!!*
or you have no self-control and click on all the spoilers on Goodreads
or you read after *SPOILER ALERT* in posts/comments
or you just click on a post marked *SPOILERS FOR [book name]* despite the fact that you haven't read the book like what are you doing???
OKAY SO MAYBE THIS IS TURNING INTO A "HOW YOU SPOIL YOURSELF" LIST
Bookworms also spoil other bookworms and it's a sad life we live.
*…This never happened to me what are you talking about.
5. we will avoid social events for bookish things
So if you invite us to your birthday party or wedding or funeral, we might "have plans".
Those plans are reading books obviously.
JUST KIDDINGGGGG.
We probably will be nice and attend that wedding or funeral. (But no promises on the birthday party.)
HOWEVER. If there's the fact of meeting authors or getting books signed, we DEFINITELY will ditch those birthday parties/weddings/funerals. HELLO. MEETING AUTHORS HERE. NOT MISSING THAT.
6. we will bring books everywhere
If we go to said social event, we will most likely bring books.
And read. And ignore everyone.
HEY IT WAS THEIR FAULT THEY INVITED US.
So basically, don't invite us at all. Because 1) we will reject it for other (more important) things, and 2) if we ACTUALLY ACCEPT your invitation… we'll bring the books. And we will disappear.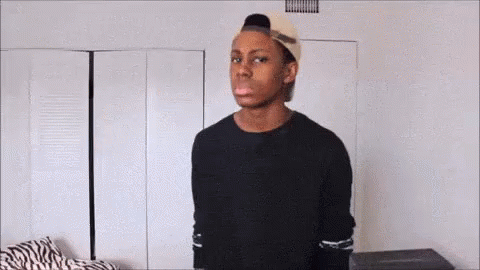 To be completely fair tho, WE ARE BOOKWORMS. WE LIKE BOOKS. WE NEED BOOKS.
Therefore we will proceed to bring them with us everywhere we go because we cannot part with them. They're oxygen to us. They're pizza to Americans. THEY'RE MANGOES TO MANGO QUEENS.*
*Aka JUST mango queen because there can only be one.
7. we will steal your money and use it to buy books
And maybe pay you back??? MAYBE???
But probably not because we're broke and you're doing us a great favor by having your money available to us to steal so we can buy books!
Like WHY ELSE why would you leave that stack of dollar bills on the table IF NOT TO STEAL IT USE IT??? You have to be more careful around us. You know how we're like. And yet there you go leaving money lying around.
WHAT DO YOU EXPECT FROM US.
NOT TO STEAL USE THE MONEY FOR GOOD CAUSES???
Hahahaha ridiculous.
8. we recommend you books just to damage you
Despite being damaged by certain books, WE STILL LOVE THEM. And we will do anything to pass it on to others, which includes lying and say that it is the HAPPIEST book ever.
For example, I am telling you to read ALL of these books:
And you know why I want you to read these books? TO BE DAMAGED. Because they are extremely happy books you will love and enjoy and will NEVER EVER cry over!!!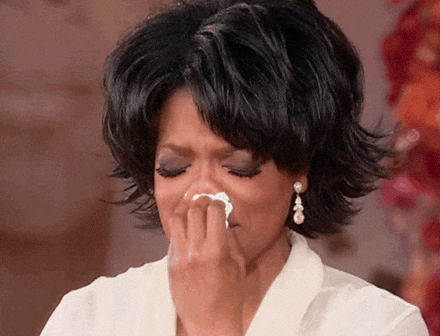 9. we buy books for the cover and not because it actually interests us
…Sorry??? You thought we WOULDN'T notice the pretty cover??? Or buy it because of it???
Tbh I don't have enough money to afford cover buying (I barely buy any books as it is), but IF I DID, I probably would. The reason being: I NEED THAT PRETTY COVER ON MY SHELF NOW!!!
And so, you, the innocent child thinking that we bought it because it interested us and thought it looked good, therefore think that the book will be good and ALSO possibly buy it and/or check it out from the library because you're broke…
…only to realize that it is TRASH and horrible and you DO. NOT. LIKE. IT.
Which thus makes you question WHY THE HECK we bought that book.
And you realize we bought it for the cover.
The end.
---

why else can't we trust bookworms? are YOU a bookworm? and more importantly, are you a TRUSTFUL bookworm? (highly unlikely) and most importantly, what book would YOU bring to read at a funeral???