Apparently you guys have a lot of questions about me.
About 50. But I'm not really sure because I'm too lazy to count.
However, this mango queen LOVES you and actually answered all of them!!!
It involves LOTS of mangoes (I wonder why…), stuff about me, stuff about my blogging success because apparently people want to STEAL my SECRETS SMH, and other things! Just so you know, this post is almost 3K words long and I'M SO SO SORRY.
Lol not really it was fun.
To start us off, we have the RIDICULOUS question of…
Do you like mangoes?
WHAT KIND OF QUESTION IS THIS OF COURSE I DO???
How are you such a freaking awesome (and cool! and witty!) person like I can't. even.?
Freaking awesome: I just am, folks.
Cool: I wear sunglasses.
Witty: I WAS NOT WITTY BEFORE BLOGGING, I TELL YOU. I just was nooooot. But I wanted to be funny when blogging because that attracts people and friends so I just tried to be humorous like other bloggers. And now it's evolved into my own voice!
What's your favorite day of the week and why?
For some reason I feel like I need to say Wednesday… I don't know why??? That's the day of the week we get released from school earlier but other than that (and HUMP DAY!) I don't know why this would be my favorite day???
LET'S GO WITH SATURDAY because we're freeeeeee. Although I have dance and homework and blogging and reading and writing and ghlkadjfl;aksdjfs.
Isn't Aaron Burr the best. (Statement.)
He's great but LAFAYETTE IS BETTER!!!
Honey nut cheerios or cinnamon toast crunch?
I've had neither but I'm going to go with honey nut cheerios because I have an obsession with cheerios (especially this one).
Why do you love this thing ¯\_(ツ)_/¯ so much??? I demand ¯\_(ツ)_/¯ an explanation. ¯\_(ツ)_/¯ or not. ¯\_(ツ)_/¯
The REAL question is: Why DON'T you love this thing ¯\_(ツ)_/¯ so much???
I don't know, really. It's snarky. It's smirky. IT'S EVERYTHING. ¯\_(ツ)_/¯
If you could be in any Disney film, which one would you choose?
Ooh, tough one! Well, probably Beauty and the Beast because I WANT A LIBRARY THAT SIZE!!!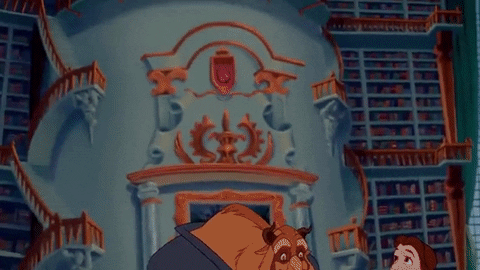 Since you're the Mango Queen, how do you feel about other fruit?
I'm glad you know my position in this world.
I LOVE OTHER FRUIT!!! I of course love mangoes, but other fruits are amazing! Besides mangoes, I love:
blueberries
apples
raspberries
blackberries
cherries
grapes
strawberries
pineapple
kiwi
peaches
bananas
pears
plums
I also love some fruits I ate in Thailand but I only know the Thai name oops.
ALSO the only fruits I don't like are avocadoes (or anything that is basically a vegetable but not—except for tomatoes) and oranges. I'll eat SOME oranges but I don't PREFER them.
If you had to choose between joining the Avengers and Justice League, what would you choose?
I don't… watch this kind of stuff. But I HEARD Wonder Woman was in Justice League so let's go with that one.
#StillDamaged
Batman or Iron Man?
I KNOW WHO ASKED THIS QUESTION AND I'M SAYING BATMAN FOR THEM.
When did you realize your love for mangoness?
Well, I've always loved mangoes since a little kid* but when I put "here are some dried mangoes for you" in my sidebar bio… it became a staple. So. Basically when I started blogging???
*Fun fact: In Thai we say "mah-mwoung". "Mwoung" means purple so idk where that came from???
What are your favorite songs right now?
Can I say Hamilton.
If you could have ONE bookish power what would it be?
DANG IT. I want so many bookish powers!!! I'm gonna do a list and choose the best one because #lists.
power to READ FAST
power to get all the books I want (through library or other sources)
power to squeeze books into tiny little spaces
power to buy all the books I want without actually spending money (!!!)
power to defeat the TBR
power to manipulate time to have more time to read/eat
YOU KNOW WHAT I'M GOING WITH THE TIME ONE. Because 1) I could turn back time over and over again to keep reading books, and 2) I could manipulate time so that I can STEAL books from the bookstore without getting caught.
SOMEONE PLEASE MAKE THIS HAPPEN.
What's your favorite quote? (maybe include an aesthetic image to go with because AESTHETIC)
Just one??? JUST ONE???
I have never heard of this quote until now. BUT I AGREE AND I LOVE IT.
I wanted a quote that talked about equality because if it's one thing I will fight you on, IT IS EQUALITY. No matter your sex, sexuality, religion, race, ethnicity, physical appearance, or opinion, WE ARE ALL EQUAL, and it's time to accept that.
How old are you?
I DON'T LIKE SAYING MY AGE because #AgeJudgers still exist in the blogging world… but I'm 13.
*runs away*
I SWEAR I'M MUCH MATURER THAN YOUR TYPICAL 13-year-old.
What country do you live in?
The United States of 'Murica. Please come save me and take me to England to escape this president to get an accent just because.
How did you get 700 followers in 6 months?
I HAVE NO IDEA AND CAN BE OF NO HELP, CHLID. I'M SORRY.
But really, I have NO. IDEA. Apparently this is "fast" for blog growth, which I am very very happy and thankful for and confused about.
PEOPLE JUST LIKE ME!!!
(But tbh it was probably because I interacted a lot. That or my blogging voice. ¯\_(ツ)_/¯)
Cats or dogs?
DOGS ALL THE WAY MAN.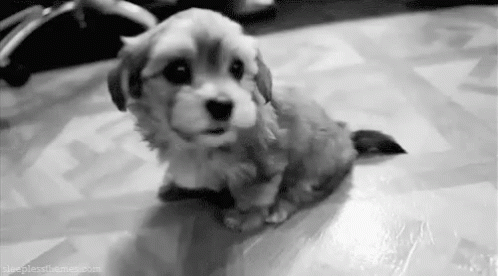 Black or white?
Black, like my soul. >:)
A place you want to visit really badly?
LONDON!!! ENGLAND!!! BRITAIN!!! EUROPE!!! And also France. (Hello Marie!)
Are mangoes your favorite thing to eat EVER?
Um… I have lots of favorite foods okay DON'T MAKE ME CHOOSE.
Why pink?
Why not?
For the record, pink is NOT A GIRLY COLOR because there should be no such things as gender stereotypes??? So just because I like pink doesn't mean I am "girly".
DID THE COW JUMP OVER THE MOON!?!
I don't know, did it???
What's your favorite type of mango?
THE YUMMY ONES, OF COURSE.
What's your favorite quote/saying?
This question was answered up above! But for favorite saying…
"Eat one mango, give the Mango Queen one hundred."
This is a 100% legit saying.
Favorite animal?
ELEPHANT! Elephants are the cutest things ever and they're ENDANGERED AND I CRY. I got to ride one when I was little and gosh can I just say how lovely these animals are???
I also like dolphins, sea turtles, and cocker spaniels.
What's your best childhood memory?
Does this count as childhood if it was two years ago???
NO IT DOESN'T.
Okay! So it's Valentine's Day and we're making cards for our reading buddies*. I'm cutting out paper hearts when one of my classmates comes in (let's call him… Maple). He asks what we're doing and I tell him and then he gets to work.
Then, I don't remember EXACTLY what happened, but I was looking away and then he stole one of the paper hearts. I stole it back and he said, "Hey, you stole my heart!"
And I replied, "Only because you stole it first."
And it's right at this moment that FREAKING IVY CHILD decides to come in, and she bursts out laughing. Maple and I are looking at each other like "What???" And then we finally get it and blush and laugh.
The end.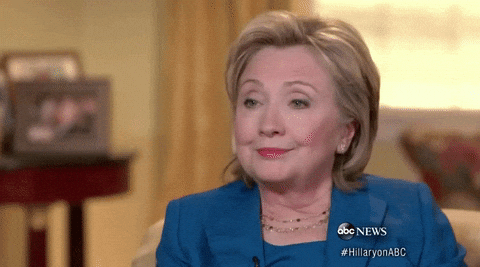 *Little kids we read to because we're nice people.
What has been the best book you discovered through blogging?
Oooooh, so many! I read Simon Vs and Ari and Dante, which I heard of from the bookish community. I've read Illuminae and discovered magical realism (thanks, Beth!).
But I have to say, the best book I've discovered from through blogging is The Archived, by Victoria Schwab. It led me to other Schwab books (like the AMAZING series of Shades of Magic and Monsters of Verity). And I have this book to thank for it all!
What are your hopes for your blog between now and your one year blogiversary?
What a great question! Can I change "hopes" to "goals" because I really really love goals??? Yes? Okay thank you.
Reach 1000 followers! I'M SCREAMING RIGHT NOW but I think it's actually possible? If I have the same pattern as these last six months, I'll get another 700 followers by the time I hit one year, so IT'S POSSIBLE???


…

Post more book reviews. Some people on my feedback survey said they wanted more book reviews from me. Others said that they wanted less of it.* I'm getting into ARCs and will probably post reviews of those books on my blog!


…

Use my own photography in posts. This would be AMAZING because I looooove photography. I don't have a good camera tho so I have to steal my mom's phone???


…

Do more life stuff. I think I spend a liiiiiiiittle too much time in the blogging world and it's not very healthy for me, both physically and mentally. So I'd like to just focus more on life in general!
If you came across a genie and received three wishes what would you wish for?
WHY ARE THESE QUESTIONS SO HAAAAAAAAAAAAAAARD.
For general decency in humanity. Because then we'd get equality, world peace, possibly solve LOTS of global issues, and JUST BE OVERALL BETTER.


…

For books to be cheaper and my pockets richer. Okay… I'll adjust it to EVERYONE'S pockets richer so we can all be happy bookworms. Wow this is so selfish.


…



FOR MY FUTURE WISHES TO COME TRUE. Because I'm #smart.
If you could own ANY animal in the world, what would you have?
An… elephant?
Okay, probably not. Honestly, I want to have a dog. I'm allergic to dog and cat fur, which is SO SAD BECAUSE I LOVE DOGS.
What's your real name?
THE MOMENT OF TRUTH.
My real name is…
.
.
.
.
.
..
.
The Mango Queen.
HA I GOT YOU THERE DIDN'T I.
Tbh if I ever announced my real name (which will happen eventually, don't you worry), I would still go by May. I've built a brand as May, and I'm also used to people calling me that SOOOOO.
What is one reason why you think you've become so successful as a blogger?
HAHAHAHA WHY IS EVERYONE WANTING TO TALK ABOUT MY BLOGGING FAILURE SUCCESS.
But seriously? I really don't know why my blog's grown so fast. I'd say I'm lucky. But I work REALLY REALLY hard to make my blog and posts look good, and that everything is good quality and that you'll enjoy everything.
But I really AM lucky. Some people work super hard on their blogs and don't get a lot of followers/commenters. Which absolutely SUCKS.
I think the main reason I've become so successful is that I interact with others. The #1 tip that all bloggers will give you is to INTERACT WITH YOUR COMMENTERS AND OTHER BLOGGERS.
BUT I've also heard that people really like my blogging voice, people think I'm sweet*, people think I'm funny/witty/hilarious, people like my content, I HONESTLY DON'T KNOW.
*HAHAHHAHAHHHAHAAAHAHA. Is this a subtle reference to Marie (again)??? No.
Do you have any tips for writing blog posts that are interesting and resonate well with readers but still have good quality?
What is this "but still". There shouldn't be a "but still" in this question. IT SHOULD BE AN "AND".
I think that if your post is good quality, they will be interesting and resonate well with readers! And similarly, if the post is interesting and resonates well with readers, it would be good quality!
So, I'm not sure how to answer this? I'm just going to say WRITE GOOD QUALITY POSTS AND THEY WILL BE INTERESTING AND RESONATE WELL WITH YOUR READERS.
If you could have another blog, what would it be about?
I HAVE NO IDEA. My love for mangoes???
Though let's face it. That's already this blog.
What are your favorite ice cream toppings?
I've never tried mangoes on top of ice cream (A CRIME), but I'm sure it would taste amazing!
I'm fine with any topping really (IT'S ICE CREAM), but I will always love chocolate sauce. Or whatever that thing is.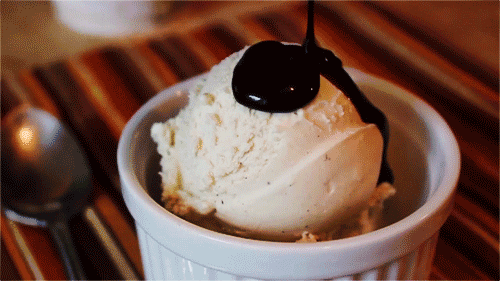 Writing or reading?
Reading because illiteracy SUCKS, and also if I couldn't physically write, I could get someone to write it down FOR me. HAHA @ YOU.
Why did you choose May Everly as a blog name?
ACTUALLY, Forever and Everly is my blog name, and May Everly is my blogging name.
I'M SORRY I JUST HAD TO POINT THAT OUT I'LL GO DIE NOW.
Um, well. I started a really bad blog years before as "Kade Everly". But like… it wasn't a blog. It was cringy. It was horrible.
I really liked that name so I wanted to use it for THIS blog. But then I was like "I don't want to explain that I'm a GIRL and the name Kade might make them think I'm a boy???"
So then I randomly thought of a name with the same "ay" sound and that name was MAY! VOILA.
What book would you live inside?
THE BOOK OF ALL BOOKS SO THAT I CAN TRAVEL AND LIVE INSIDE ALL THE BOOKS HA I'M A GENIUS.
How do you find new blogs that you can relate to?
Um, I don't know how to answer this question???
I'm a very relating person* and find myself relating to lots of things. My main passion is books and writing soooo I'll read a lot of book blogs (in the YA genre). BAM. I relate.
Oh, and I find these blogs by followers/commenters, checking out bloggers in comments sections of other blogs, shout-outs by people, etc.
*This sounds weird.
Where/how do you get your beautiful graphic dividery thingamabobs?
Well, the individual flowers I got from Fox and Hazel, but you can get free design resources from LOTS of places! I made the whole thing in PicMonkey (my love <3) but I need to REMAKE IT BECAUSE THEY LOOK WEIRD.
If all the mangoes died what would you do?
I would do nothing because the mangoes would NEVER die.
Seriously though, what do you eat for breakfast???
AYYY SOMEONE WANTS TO KNOW WHAT I EAT FOR BREAKFAST!
This is the Average May Breakfast™, though sometimes it's different.
scrambled eggs
sautéed spinach (IT'S DISGUSTING I TELL YOU I HATE IT)
strawberries. or another fruit, but usually strawberries
some kind of bread-y thing (like French-toast-that's-not-really-French-toast-or-French-at-all, pancakes, waffles, or muffins. all homemade)
water because STAY HYDRATED KIDS
and if my mom's nice and doesn't make my sis and I eat sautéed spinach, we drink a green smoothie with spinach in it*
*THE SPINACH IS EVERYWHERE ESCAPE WHILE YOU CAN.
Who do you take inspiration from?
Hmm, I'll take this a bunch of different ways!
For blogging, I'm inspired by my blogging friends (who I shouted out in this post), and I also am inspired by really popular bloggers who I love. (*cough cough* CAIT @ PAPER FURY. And also Marie @ Drizzle and Hurricane Books. Whom I've mentioned like three times now. And Ilsa @ A Whisper of Ink.)
For writing, I'm inspired by AUTHORS, of course! Reading books is what got me into wanting to WRITE books. Authors are SO amazing and inspire me every day. <333 And of course, my writer friends! And bloggers who write!
For just life in general, my family and friends, of course. My mom has leukemia—she's been in remission for quite a while now. But she decided she would stop taking the medicine* and has been fine for years! And she also works so so hard.
My friends are so amazing and kind and supportive and I can always count on them if I'm going through a rough time. Where would we be without family and friends?
*She is a strong supporter of NATURAL medicine. Which is also why I eat like everything organic and non-GMO and preservative-free.
Show your bookmark collection? 
What "collection" are we talking about here. I only have one and it's a business card I found in a library book. That I can't take a picture of because it has a phone number with the area code of where I live. ¯\_(ツ)_/¯
How does one make graphics without using Canva. HELP. 
EASY. Delete your Canva account and make a PicMonkey account. Make graphics on PicMonkey and be amazed at how much cooler it is than Canva.
HAHAHA just kidding I'm not that cruel. For now.
Well, I use PicMonkey for pretty much everything. Canva is good for beginners, I admit, because they have all those cool templates. So if you're starting graphic design, start with Canva!
I know I should've because my old graphics were SO. CRINGY.
Um, there's really not I can help with here??? Because it depends on what graphics you're trying to make, what you want them to look at, etc. I'm actually planning a post on how I make featured images, so you'll have to wait till then!
Maybe I am cruel.
Favourite YouTubers/Recipes (or both)?
Just wondering but how are YouTubers and recipes even related???
First of all, I don't really watch YouTube. *cue gasps from the audience*
Second of all, I don't know any recipes because I suck at cooking. *gasps again*
---
do you like my real name? was your question answered? are you escaping from the spinach while you can? and DID YOU ACTUALLY READ THIS WHOLE THING??? (if you did, you are the best)