Blogging is AWESOME.
Because of many reasons! You make new friends, find awesome blogs, and create something that you're supposed to be proud of.
But not only is blogging supremely awesome, it can be extremely helpful.
As part of Gracie's Bloggers for Change project, I'm teaming up with Abigail and Charis to talk about various ways that blogging can help with social anxiety.
This is a bit different from what I usually post, but I feel like it's something really important to talk about so hopefully you'll enjoy it???
I'll be talking about how blogging can help people with social anxiety interact with others in real life. Check out Part One (by Abigail), and Part Two (by Charis)!
ABOUT THE PROJECT + DISCLAIMER
To learn more about Gracie's blogging project, click here.
To sum it up, the purpose of this project was to use blogging to change the world, and present a campaign. My group and I decided to bring awareness on a topic that we think isn't talked about often, and show how blogging can help it.
Disclaimer: I DO NOT HAVE SOCIAL ANXIETY. (At least, not professionally diagnosed. There's a fifty/fifty chance I have it, BUT it's not certain.) So I may get some facts wrong—which I truly apologize for.
I also am NOT saying that blogging is a cure for social anxiety. I'm only detailing the ways it can HELP with it, and that's not even the case for everyone. EACH PERSON IS DIFFERENT.
So if I get anything wrong, please do not hesitate to let me know! Also be kind if I DO make a mistake, because that's what it is—a mistake. I am not at all aiming to hurt those with social anxiety.
Without further ado*, I present to you**: ways that blogging can help people with social anxiety interact in real life!
*I SOUND SO FORMAL WHAT IS THIS.
**AYY IT RHYMED.
1. interacting with others online 

can

make it easier to interact with others in real life
Of course, interacting with others online isn't the same as interacting in real life.
You type to talk, you often don't see the other person's face or body language, you can get confused by what they mean (but tbh this happens irl too #oops).
But the thing is: you're INTERACTING. Interaction is really hard for people with social anxiety, but doing it online is much easier!
Real life interaction is much harder, but interacting ONLINE can help people with social anxiety feel more comfortable with interacting with others! I know that ever since I've started blogging, I've felt a little less shy—and I'm a pretty shy person!*
*I know it may not seem like it since I'm screaming all the time… BUT I'M REALLY SHY OKAY.
2. blogging 

can

make you feel more confident
When you scroll through your blog, looking at the graphics you made yourself (hopefully) and all these posts you crafted yourself (hopefully), you feel PROUD.
You feel POWERFUL.
You feel CONFIDENT.
In yourself, in your blog, in everything you've put into your blog. Obviously, there will be moments of self-doubt, both about yourself and your blog, but you then you'll (hopefully???) become proud of yourself again.
Confidence is a big thing to people with social anxiety. Often (but not always!!!), people with social anxiety have low confidence. Blogging can help them BUILD that confidence, and it may carry on to real life!
An example from me (though I may or may not have social anxiety): I've definitely gotten more confident since I started blogging! I've gained more confidence in myself and what I do, and it's highly possible that people with social anxiety can too.
3. blogging

can

help you deal with negativity
You can get a lot of self-doubt from blogging. Are my posts as good as theirs??? Why/how have they gotten so many followers in a shorter time than I've been blogging??? HOW ARE MANGOES BEING OVERALL BETTER THAN ME???
Or people can be mean to you. They can trash you and your blog, make you feel bad, all sorts of things! It's hard to deal with it, but over time and with practice you'll get better with accepting the negativity and finding positivity instead.
Or maybe you just keep being negative idk.
THE POINT IS, blogging can help make it easier to deal with negativity! Many people with social anxiety can have negative thoughts, so being able to deal with them is KEY to not letting your anxiety get the best of you.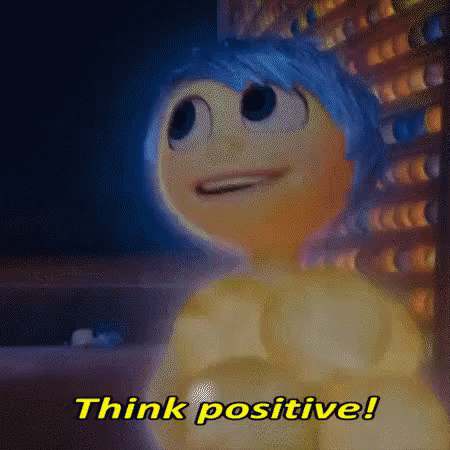 FOR EXAMPLE: You think this post is going to fail because why on earth would they ever like reading about this and you also talked about something controversial and now you're going to be hated on and !!!*
But then people actually love the post! Some agree with you (and why wouldn't they, you queen), and if they don't, they don't hate on you!
OR. A lot of people disagree with you. They don't like what you've written and try to debate with you on what's right. BUT. There will always be people who support you no matter what, and that can give you the strength to THINK POSITIVE!
Wow that was so cringy I'm sorry.
*This is just an example of what anyone might think, not a person with social anxiety would. I don't want to give any specific examples like that because I! HAVEN'T! EXPERIENCED! IT!
4. other bloggers/people online

can

inspire you
Of course, bloggers/people online can inspire you on MANY things. For example, I'm inspired to not make typos. I'm inspired to write funny (???) posts. I'm inspired to be a better book reviewer. LOTS OF VERY IMPORTANT THINGS.
But not only can they inspire you to not make typos or write funny posts or be a better book reviewer, but also inspire you to be better and do better. They can inspire you to work hard and play hard.
And if some bloggers have social anxiety… well, GREAT!* Seeing how others are (hopefully) successfully dealing with their social anxiety can make you feel like YOU CAN TOO! Because you CAN.
It's like seeing someone read 200+ books a year and saying, "I could do that too omg."
NO I ACTUALLY CAN'T but are they INSPIRING me to be a faster reader and read all the books of ever??? Yes.
*Not like great that they have social anxiety but like great in the way that—yeah I'll shut up now.
5. the community 

can

make you feel like what you say is okay
People with social anxiety often feel like they'll be judged for what they say, or embarrassed by it, or maybe they'll offend someone.
Through blogging, you say a lot of things. That's how you blog??? What would a blog be without posts??? BUT YOU SAY A LOT. To someone with social anxiety, blogging may make them anxious at first.
But then the community comes in. The community is SO SO extremely supportive and kind and sweet and genuine and loving. The fact is: There will be haters. But there will ALWAYS be more supporters than trolls.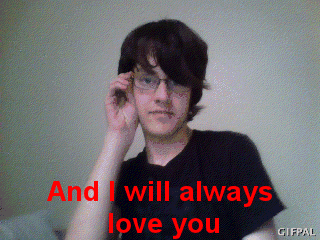 They can make you feel like you WON'T be judged for what you say, you WON'T be embarrassed by it, you WON'T offend people.
A lot of the times, the worries that people with social anxiety have are exaggerated.* But the supportive community will lessen those worries.
It can carry into your real life and thus make you more able to interact with others. The support that others give you is so important to making you feel "okay", and blogging provides SO much of that support.
*NOT FOR EVERYONE THO!!! But even for me, as someone who may or may not have social anxiety, my worries are often exaggerated.
---
do you have social anxiety? or do you think you might? how has blogging helped YOU interact with others irl, regardless of whether you have social anxiety or not? and who are your blogging buddies who support you??? (spoiler: me)