As you all probably know, I am very… indecisive.
I CAN'T HELP MYSELF. Do I read this book or THIS book? Do I eat this mango or THIS mango? Do I read or blog or go on Goodreads or do my homework??? Go on Goodreads.
But you know what helps me make decisions??? YOU. Or anyone else. Basically anyone who can make the decision for me HELP me decide things is helpful!
Which is why (as you've probably guess by now) I'm asking you to vote on which novel you think I should write!
I'm very a tiny bit scared to share the ideas that I've been working on for the whole month, but HEY I'd rather do that than *shudder* decide for myself. I CAN'T ADULT LIKE THAT YET. BABY STEPS.
Also, this was inspired by Cait's post a few months back. I could never live up to her beautiful aesthetics tho. <333
NOTE: None of these have actual plots??? They're more like premises FOR the plot, which is why I need to decide which one to work with NOW so I can actually plan it out.
BUNNY #1
Title: Gold Glitter Story [SUCKY TEMPORARY TITLE]
Genre: magical realism fantasy ish and hopefully not maybe mystery???)
Level: YA (as are all of these???)
Aesthetic:
[From Pinterest IGNORE THE "SAVE PIN" PART]
What do you think would've been in this aesthetic,, GOLD GLITTER??? You're absolutely CRAZY.
List summary:
So basically there's a queen named Maire and two ghost prince* brothers named Niko and Romy/Roman.
I'd also like to mention that Niko is bi and Romy is gay. And maaaaaaaaybe Maire is ace but I don't want to get that rep wrong!!
Maire has a special bond to the land (which is either France, Spain, or Poland HELP ME CHOOSE), and then she starts developing schizophrenia, and with it, "visions".
BUT GASP SHE DOESN'T KNOW SHE HAS SCHIZOPHRENIA!
Now this novel will require lots of research because I really do NOT want to get the mental illness rep wrong. But I'm willing to do it!
So because of her mysterious tie to the land, her visions "come to life" and attack the land. No one has any idea what's happening and it's chaos and Maire's freaked out.
The princes are amnesiac and don't remember what happened when they were alive, but let's just say they did something Bad™, and it's connected to Maire. LOTS of backstory in this one!!!
(Wow this summary is all over the place.)
Umm so this probably will involve Maire and the brothers trying to hunt down the visions and figure out what is going on.
I HATE THAT THEY HAVE TO TRAVEL THO LIKE WHY DOES EVERY FANTASY BOOK INCLUDE TRAVELING???
So yeah, I like the premise of this one but hate the traveling part of the plot. Please help me plot. And also decide where this takes place.
BUT HEY I ACTUALLY HAVE NAMES FOR THE CHARACTERS are you proud of meeeeee.
*Because why have only one royal when you can have THREE???
BUNNY #2
Title: Of Flowers and Skin [PROBABLY PERMANENT TITLE; maybe Of Flowers and Flame??? THOUGHTS???]
Genre: Magical realism
Level: YA
Aesthetic:
This one like,, actually sucks. Why are there no pictures of BOYS with flower tattoos??? Why are there only GIRLS??? Excuse me but plenty of boys can like flowers???
List summary:
OKAY. So let me start out by saying that because I was so desperate for a plot, my thoughts led me to something that could be potentially harmful for certain people (if they read this???).
Sooo I won't be sharing that plot and I'll actually have to come up with a new one if I end up choosing this one.
Sooooo you know this one. Cadis is a boy with flowers inked into his back that can move, and a skinless, muscleless arm, which I'm not entirely sure is possible??? He has a father who abuses him and a mother who died giving birth.
He meets a girl who I THINK will be called Avy. And she is, I think, Indian. Lots of uncertain things here. (Tho Avy is not an Indian name???)
And GASP he finds out that she has the exact same thing as him—except she has flames on her stomach. (So… not the exact same thing???)
Stuff happens and their "tattoos", as I'm calling them, disappear. WOW WHAT A SURPRISE DID NOT SEE THAT COMING.
But then they start feeling really empty and weird, so they try to get their tattoos back. They somehow figure out that they get their tattoos when someone who loves them, dies for them.
As you can see, THIS IS THE CLICHE NOVEL.
[insert the rest of the plot that i haven't come up with help]
Also I would just like to point out that I know exactly how this ends… If you like character deaths*, vote for this one. :))
So yeah! There's definitely not a lot of a plot with this one, and more of just a coolish premise. I really think this could turn into something great but HAHHAHA IF ONLY I COULD MAKE IT GREAT. :')
*NOT SAYING IT'S CADIS OR THE GIRL!!! Just any character death. In general. :))))
BUNNY #3
Title: Peter Pan Mental Illness Retelling [SUCKY TEMPORARY TITLE]
Genre: Magical realism sci-fi contemporary retelling (I know… yikes)
Level: YA
Aesthetic:
[From Pinterest THOSE RED FLOWERS RUIN IT]
I literally spent like 20 minutes to find 10 PINS OMGGGGG.
List summary:
HahahhaHAH I'll have SO much work to do with this one if I choose it.
Basically, Peter has depression, and Hook has anxiety. Because Peter can't think happy thoughts, he can't fly, and Hook gets panic attacks every time he hears clocks.
This is a really weird novel??? Peter and Hook are students at a school, and Hook is kind of really obsessed with science stuff, specifically the science to do with time travel.
And then VOILA somehow (no really, I have no idea) Hook finds a way to time travel and then Peter wants in. Hook wants to go back in time to stop the crocodile from biting his hand off, and Peter just wants to stay a kid forever (with no depression).
AWWWW MY HEART. :')
There's going to be a flying pirate ship and LOL @ ME IF I KNOW HOW THAT'LL WORK. (Pixie Dust?!)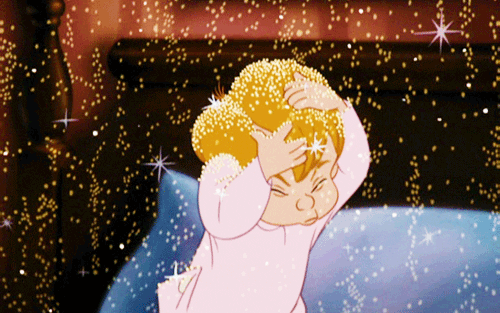 Wendy is Asian (!!) and is really great friends with Peter. I think Peter is gay and Hook may be bi or gay* and they may pine after each other idk??? RANDOM IDEAS HERE.
Oh yeah and this is going to be pretty character-driven (contemporary!), so they'll find out the time travel secret near the end.
Also if you like character deaths… :))))
Oh and also let me note that 1) I have no idea how this will be a RETELLING, instead of some random story with Peter Pan characters, 2) I have no idea how to work in the character's backstories, and 3) HOW DOES PETER KNOW HE CAN FLY???
So yeah. Lots of backstory problems with this one but hey!! I will try my best!!
*Because there are DEFINITELY no other sexualities out there, May. -_-
VOTE!
AND IT'S TIME FOR THE VOTING.
I'm really excited (and nervous) to see what you guys will pick??? If you have any questions, feel free to ask me! Of course this isn't necessary but it'd be SO SO helpful to me. I'm just so indecisive that I seek emotional support and validation.
Also if you have ANY RANDOM IDEAS FOR ME, feel free to tell me them! I probably won't use them directly, but draw inspiration from them. Because that would be STEALING and I am not a thief.
And there's a Poland vs. France vs. Spain (and also Italy because wouldn't that be cool if ROMAN was in ROME hahhahahhaa*) poll so you can take that too!!
…
…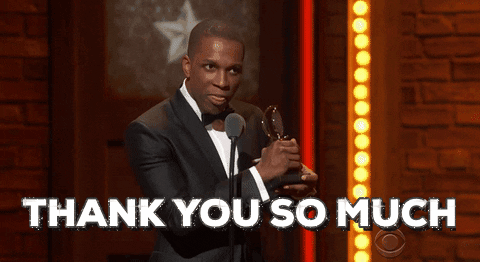 *SHOULD I NAME SOMEONE ~ITALI~??? Wow that sucked I'll show myself out now.
---
which one did you vote for? do YOU have any novel ideas or plot bunnies or wips? tell me all about them! do you make (good) aesthetics for your wips? (teach me pls) did you actually ~enjoy~ really odd post? and are you a generally indecisive person too???
P.S. SORRYYYYYY that the featured image is slightly blurry bc now we can't download our graphics for free on picmonkey omg sToP???