I. LOVE. THIS. BOOK.
Was that a little too straightforward?? Hahaha NEVER. Starfish was amazing and I adored it and I will forever treasure it and its gorgeous cover and its gorgeous characters and ASD;LFJASLKFJASDL;FJ. <– I'm a mess, as you can see.
This book just has so many great and beautiful things about it and I'm going to SCREAM about how much I love this??? It got five stars in the departments of characters and rep and characters and WELL-DEVELOPED ROMANCE and just everything???
Not to mention that absolutely STUNNING cover wow I will never be as pretty as THAT. *heart eyes*
I CANNOT STOP GUSHING OVER THIS BOOK please help.
Note: I'm still on hiatus. You may have seen me answering comments, but I will NOT be answering any comments on this post until I feel like I'm ready too. :))
Akemi Dawn Bowman // September 26, 2017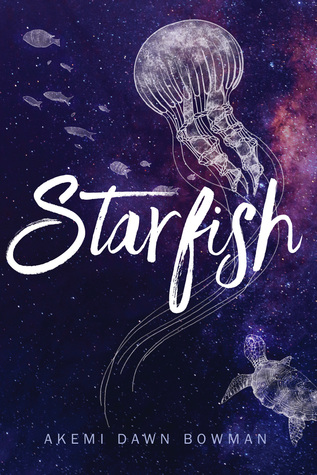 Kiko Himura has always had a hard time saying exactly what she's thinking. With a mother who makes her feel unremarkable and a half-Japanese heritage she doesn't quite understand, Kiko prefers to keep her head down, certain that once she makes it into her dream art school, Prism, her real life will begin.
But then Kiko doesn't get into Prism, at the same time her abusive uncle moves back in with her family. So when she receives an invitation from her childhood friend to leave her small town and tour art schools on the west coast, Kiko jumps at the opportunity in spite of the anxieties and fears that attempt to hold her back. And now that she is finally free to be her own person outside the constricting walls of her home life, Kiko learns life-changing truths about herself, her past, and how to be brave.
From debut author Akemi Dawn Bowman comes a luminous, heartbreaking story of identity, family, and the beauty that emerges when we embrace our true selves.
[synopsis taken from goodreads]
Thank you to Simon & Schuster for generously providing me with a beautiful review copy! This did not affect my opinion in any way.
view my review on goodreads
HERE
!
First off, there is an ASIAN MAIN CHARACTER AN ASIAN MAIN CHARACTER* OMG. I rarely find books with an Asian MC, so this was just a really amazing aspect!! ALSO. Not only is an Asian represented, but it's represented SO WELL.
Akemi (the author) captured the feeling of being "different" perfectly, of that always back-of-the-mind thought that you "don't fit in" and you're "foreign" and "not white". And UGH I just related so so much and the rep is just PERFECT.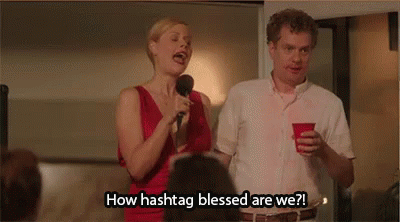 The anxiety rep was ALSO well-done, in my opinion. I don't have anxiety and I know people experience it differently, but I just feel like this one was so realistic and beautifully written. Plus the way it was dealt with by other characters seemed very… realistic. (I need a new word.)
THE SLOW-BURN ROMANCE. Asdjf;la;sdf;lkajsdfl;JL;DJFL;SDFJL;AKJSASD. It's beautiful, nice and slow, and has all that development. They were first friends (CHILDHOOD FRIENDS), too! The romance was just written so beautifully and realistic** (especially with the anxiety aspect), god.
Oh, and not only was the romance so beautifully slow, it also had the message that love can't cure/save you, only you can. This is SUCH an important message and I loved this book even more for including it.
I don't want to need him anymore. I want to stand on my own two feet. I want control of my own life and my own emotions. I don't want to be a branch in someone else's life anymore—I want to be the tree on my own.
*So she's half-Asian, half-white, but do I REALLY FRICKING CARE.
**WHAT IS A SYNONYM FOR REALISTIC I CAN'T WORD OMG.
Kiko was an amazing character. Not only was her (half-)Asian and anxiety rep done so well, her character development is absolutely BEAUTIFUL and realistic and ended on a satisfying note. And just saying, but I've never related more to YA character than her tbh.
But!!! She's not only a relatable character—she's so LOVABLE and sweet and genuine and I just want to see her paintings now. <33 (She's an artist and the way her artwork is described sounds SO GOOD OMG.)
Jamie is so lovable as well! He is smol and sweet and so supportive and caring of Kiko and I JUST—a;dlfj;alsdjflaskdfja;lskdf. Tho sometimes I feel like he didn't have many flaws??? SOMETIMES.
KIKO'S MOM CAN ACTUALLY GO DIE. I'm not kidding. I have such strong hate for this woman that I don't think I'll ever be okay again, but whatever!! I won't kill myself over how horrible she treats Kiko and how much I actually want to choke her!!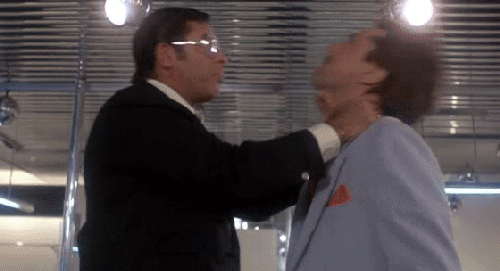 There were also some side characters that I really loved. Hiroshi was Kiko's "mentor" and he has SUCH. GOOD. ADVICE. His daughters become good friend with her too. AND!!! IMPORTANLY!!! HEALTHY FEMALE FRIENDSHIPS!!! Kiko's best friend (forgot her name) is so supportive of her and vice versa and UGH. Beautiful.
Oh and it was sad to see how Kiko didn't really know her brothers that well, but she still loved them and wanted to know them better. ALSO SHOJI. THE POOR SOUL. (I think that's his name??)
*Also did I just use an ornament to cover Eadlyn's ugly face on the spine of The Crown… nooooo of course not!!
The writing style is so enjoyable and easy to read! I pretty much binged the book in a whole day. It was THAT good. This book is written in a quirky, funny way, but it still manages to be serious when certain messages need to be told.
OH and as if a quirky-and-funny-and-easy-to-read-but-also-serious writing voice wasn't enough, there are some GORGEOUS GORGEOUS lines this book and I just?? Can I quote the whole book??
I draw five humans and one skeleton, and it doesn't matter that the skeleton has all the right bones and joints—he will never be the same as the others because he doesn't have the right skin.
And finally, the plot was character-driven and I LOVED it. Usually, my problem with contemporaries is how slow it goes (because it's all focused on the characters WHICH I STILL LOVE), but this… this pacing was PERFECT. Like everything else in this book.
But really, the plot and pacing was realistic and had enough "action" to keep me engaged. Kiko's character arc throughout the whole novel is AMAZING
Wow I literally cannot think of any dislikes I loved this book so much omg.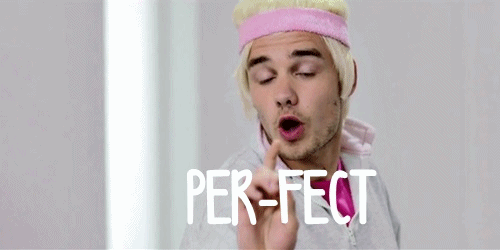 Plus look at that cover. Who can resist that cover.
★★★★★
beautiful, stunning, realistic, well-written, amazing rep + characters + romance, AJSD;LFJASDLFA SO GOOD
Bottom line?
This was a realistic, beautiful, well-written book with relatable characters and amazing rep and a gorgeous romance. (That's basically my whole review condensed into one sentence; I repeated those words so many times wow.)
JUST READ IT READ IT READ ITTTTTT. It's so so good and I will honestly LOVE THIS FOREVER.
All quotes were taken from an advanced copy and may differ in the final publication.
---
is starfish on your tbr? (IT NEEDS TO BE) what other good mental illness books have you read? can you rec any YA books with awesome asian MCs?? HAVE I CONVINCED YOU TO READ THIS YET??? (pleeeeeeeeeeeease)
P.S. guess who has to use my enemy CANVA because picmonkey is being STUPID and not letting you save your images unless you have a membership :)))))))