As you all probably know, I get really excited about writing!!
It doesn't matter if it's MY writing or someone else's writing or just WRITING IN GENERAL. I love it??? I probably love the idea of writing more than actually writing tbh. Just thinking about outlining and writing scenes and having a notebook and writing 100K words is much more appealing than actually doing it???
Especially that 100K. Thinking about it makes me tired but insanely proud over the nonexistent writing I've done.
Anyways, today I'll be talking all about my WIP, novel, book, story, piece-I'll-be-writing-for-NaNoWriMo, whatever you want to call it. I'm super super excited but also anxious because it's HALFWAY THROUGH THE MONTH AND I HAVE NO OUTLINE.
Just kidding. I have like,, 500 words.
So, I don't know if you remembered when I had you vote on what novel you wanted me to write, and the novel I ended up choosing got the second most votes!* If you still remember that post, the one I'm writing is Gold Glitter (except obviously not that title… I still need to think of one).
I am SOOOOOOO excited about this one. I'm not doing any schizophrenia rep because I don't think I'm ready to tackle that big of a mental health disorder like that yet, but the three main characters are ace, bi, and gay—ALL QUEER YAS.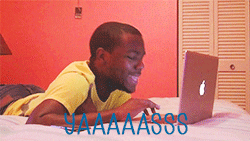 Also, it has evolved a lot from my original vision??? I don't know exactly WHAT I was expecting but it certainly wasn't this weird dark creepy mystery fantasy thing.
I'll be linking up with Beautiful Books, hosted by Cait @ Paper Fury and Sky @ Further Up and Further In. Click on the link or the button to learn more about it and/or participate as well!
*In my MMM for August, I revealed the results, but then when I checked again, IT HAD CHANGED. SO I'M A LIAR NOW.
1. what inspired the idea for your novel, and how long have you had the idea?
I'd read on some person's blog (I forgot whose) that they thought of words/items they wanted to include into their novel and it helped inspired them, and then I tried it myself!! And I thought of:
ghosts. libraries. books. food. socks. queens. daggers. gold. yellow. brothers. poles.
That really helped get me get inspired and just expand on all sorts of ideas. And altho what I originally imagined is quite different from what it is now, it was STILL VERY HELPFUL OKAY.
I've had this idea for about… um… three months?? Two?? I barely remember what I wore yesterday how am I supposed to remember THIS???
2. describe what your novel is about!
Well. Uh. This is awkward.
I don't really know what my novel is about??
Okay, I lie. I know the MOST IMPORTANT part of it, but I haven't formed a plot out of it. Conflict? Yes. Problem? Yes. Storyline with all the obstacles the characters have to overcome and everything in between?? NO.
But hey, I'm slowly figuring it all out! I mean, I have half a month left to finish start continue my outline, so I should be able to think of SOME things, at least???
Basically, what I've come up with so far is:
the land wants to cleanse itself
so it does this by killing off the people it thinks are "bad"
and then trapping their souls eternally
hmm should I reveal more or would it be a spoiler
yeah it would be a spoiler
so all I'm going to add is that Maire (the MC) gets hallucinations
So yeah. Everything above plus a few more things is all I've figured out!! And we're halfway through October!! Help me!!
(Also, huge thanks to May and Sarah for helping me out one day when I was despairing and trying to figure out WHAT THE HECK this was all about. Love you!!)
3. what is your book's aesthetic? use words or photos or whatever you like!
So. I created my Pinterest board BEFORE I really knew what my novel was about?? So there are a lot of irrelevant images on it. BUT IT'S AESTHETIC AND THAT'S ALL THAT MATTERS.
gold ~ glitter ~ ghosts ~ dreams ~ nightmares ~ souls ~ books ~ socks
4. introduce us to each of your characters!
I haven't exactly, er, worked out their appearances?? IT'S THE INSIDE THAT MATTERS OKAY.
MAIRE ~ queen of Poland ~ Polish (…obviously) ~ 17 ~ asexual ~ sweet & sappy & kind & cares about everyone and everything ~ naive ~ negative ~ speaks her mind ~ loves to read & go on walks ~ gets lost a lot ~ daydreamer ~ ambivert ~ Hufflepuff
ROMY ~ ghost prince of Poland ~ half Polish, half Spanish ~ 18 ~ "so gay tho"* ~ sassy & sarcastic ~ not serious enough ~ passionate ~ self-doubtful ~ (over-)protective ~ has trouble controlling emotions ~ loves eating & knitting ~ extrovert ~ Gryffindor
NIKO ~ ghost prince of Poland ~ half Polish, half Spanish ~ 17 ~ bisexual ~ sassy & sarcastic & serious enough ~ maaaaaybe has anxiety ~ distrustful & paranoid ~ reserved ~ loves reading & knitting socks & eating ~ introvert ~ Ravenclaw
And then some other minor characters that I haven't developed yet. :))
*Literally what I wrote in my brainstorming doc.
5. how do you prepare to write? (outline, research, stocking up on chocolate, howling, etc.?)
OUTLINE. I freak out if I don't know what I'm writing, so my outline is CRUCIAL.* Food is also essential to my survival and sanity as a writer, and air is vital to my life. So I guess those things are kind of important. Kind of.
I also WANT to research and sometimes I do? But I usually plan to do it later and then end up forgetting. (What else would youe xpect.)
Does procrastinating count as preparing??? And screaming and whining to my friends about how hard writing is??? And wasting time on Pinterest looking for "writing advice"???
*Yeah May, so, um, let's write the CRUCIAL OUTLINE???
6. what are you most looking forward to about this novel?
I am really just excited to WRITE?? I have actually WRITTEN anything in a while, and I honestly miss it a lot.
I'm also super excited about the characters! Romy and Niko are sassy and that'll definitely be fun for me to write. Plus everyone is so SMOL and akdjajjfjajfjsjatial I love them.*
Oh and I think I'll be adding in some poetic/lyrical/prosey parts from the land's perspective (suggested by May and inspired from Our Dark Duet) and I am really hyped for that!! I mean, weird thoughts and feelings from a dark land being thing??? Yes please.
*Despite the fact that I haven't exactly, you know, DEVELOPED THEM.
7. list 3 things about your novel's setting.
the land is alive
believing it is cleansing itself of bad people
by killing them and trapping their souls
oh and Poland maybe??? idk
8. what's your character's goal and who (or what) stands in the way?
HAHAHAHHAHHA. This is why I SUCK: I haven't figured out the character's goal??? I thiiiiiink that her goal is to be as good as a ruler as her parents were. (A horrible goal, I know.)
Actually, I think that it'll be that she wants to help her people in some way. I don't know WHY or HOW. But that's definitely a possibility.
What I definitely know is: The land is in her way. It's killing off people and she has to stop it. (Of course, she doesn't know that it's killing people!! Nor does she know the land is evil! NOR DO I KNOW WHY SHE HAS TO STOP IT. But I'm okay. I'll figure it out. Eventually.)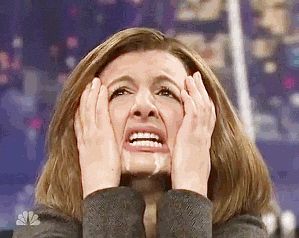 9. how does your protagonist change by the end of the novel?
Maire will probably become more mature (since she's kinda naive right now), learn more about her sexuality and identity as an ace person, and also realize that her life isn't ALL for other people and that SHE has to live too.
And probably some other things… WHY IS WRITING SO HARD. I just want to write this story and not worry about plot and character arc and asl;dfjasldfjalsdjfasldjfafdafj;lkad.
10. what are your book's themes? how do you want readers to feel when the story is over?
Something that I want to explore in this novel is the concept of good and evil. If you're killing people to get a better civilization in the end, is it good? If you want to stop something from killing others but end up with a "badder" society, is it good? If you let no one eat any mangoes to save it all so everyone can have one, IS IT GOOD????
Okay so maybe not the mangoes thing, but you get the point.
I also want to explore some topics like sexuality and suicide, and what it means to live for others but also yourself.
(WOW THAT WAS REALLY DEEP I'M SO PROUD OF MYSELF.)
(Aaaand I just ruined it.)
Also, this is the reason why this FANTASY THING* IS CHARACTER-DRIVEN how cool is that??? It's all about the characters' growths and journeys and F;AJLSKDFJALSDFJ I'm so excited.
*I don't… exactly know what genre this fits under.
A few more facts about my novel because I need this information as much as you do!! Aka I'm figuring this all out as I type it!! I am NOT failing as a writer, where did you get that idea!!
possible title: Glittered Ghosts
or Gold, Glitter, and Ghosts
something involving ghosts and/or gold and/or glitter
I don't even know how gold or glitter is related to this story but you know what,, it's aesthetic
this will DEFINITELY be written in third person
I love no other person than third
hahahhahahaha I love my puns
anyways,, I don't know if this will be in present or past tense?? I'm more comfortable with past, but I feel like with the poetic/lyrical parts, it'd work better in present (and it'll be weird if I suddenly switch tenses)
my goal with this novel for NaNoWriMo is 25K words because I don't think I'll hit that 50K
#when #youre #confident #in #yourself
like I said earlier, it's very character-driven (not common for fantasies!) so it's focused a lot on the characters rather than the plot
which is my excuse for not having a plot yet ;)))
oh and you can add me as a buddy on NaNoWriMo here! I'm @shroudedmoonlight
ALSO. My future was told by this fortune cookie:
---

what novels are y'all writing currently?? participating in nano? are you going for the full 50k? how are you preparing for nano? do you have any RANDOM ideas for me that'll hopefully inspire me to think of some plot??? oh, and

 link me to your BB posts, i'd love to read them!! 
p.s. i'm a bit behind on answering comments and commenting on blogs, but i've been on vacation and will catch up soon!!