People generally have a lot of things to be proud of.
I say generally because there are SOME people who should be ashamed of themselves (especially if they don't like mangoes). But usually most people should be proud of who they are and what they've done in their life??
But. Sometimes they're NOT proud, when they should be. Sometimes they're ashamed of things that they should be satisfied with. Sometimes they hide things that they need to shout to the world about.
"They" is a lot of people, including me. (SADLY.)
This is a really weird post??? It's some weird analyze-yourself-and-your-soul-and-mind-and-body!!! discussion thing. I don't usually talk about things like this, but you know, diversity. I'm still screaming about mangoes tho.
I don't mean to call out anyone but myself (hello self-hatred) but I just wanted to discuss this because it's something I've been thinking of recently. And I wanted to see if anyone else had these strange deep thoughts????
But I also want to slightly help myself you get better at not being embarrassed at things? I mean, it probably won't work. But I will try.
ALSO. I ramble and rant a lot in this post. Sorry. I tried to make it funny but I failed. (As usual.)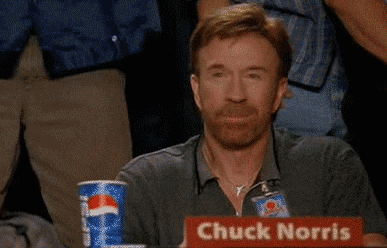 EMBARRASSED ABOUT: READING
Okay, so I'm USUALLY not ashamed of saying that I read books. In fact I get to boast that I read about 100 books each year??? Whereas people read like 1??
And then I get judged for being a nerd but like,, I AM a nerd??? So it's fine.
BUT. There are some people who actually HATE and DESPISE reading (are they even human) so then you get judged for being weird because they can't understand you. Of course, I end up screaming at them and wondering why they don't like to read. Because HOW.
Oh and there also is the whole hiding-books-from-the-public-because-it-has-a-weird-or-ugly-cover-or-it-is-a-book-I-will-get-judged-for-reading thing. Which SUCKS because we should be proud of what books we read* and not feel like we might get judged.
And then SOMETIMES, I just hide my book away from people because 1) I don't want them to steal it, or 2) I don't want them to think of the "bookworm" stereotype with glasses and books. Like yes, that is who I am, but no, that is not all of me!!!!
*Even books titled "
How to Commit Crime and Get Away With It
". (Yes, this is a book on Goodreads. No, it does not look very good. Or trustworthy.)
EMBARRASSED ABOUT: WRITING
I totally get ashamed over writing. And it SUCKS.
I think we all know, deep down inside our cold little self-hating hearts, that we are GOOD writers. And then there are the people who THINK they're good but they're actually not… HAHHAHA I said nothing.
And, knowing this, why are so many people afraid of sharing their writing and/or talking about their love for writing??
Here's a list of reasons why because we all know lists are superior to everything. Even me. I know, can you believe it.
our writing is our SOUL. we pour ourselves into our writing whether we know it or not, and sharing a part of you with someone else is so difficult (almost as hard as sharing mangoes).
we get judged?? for being a writer??? I don't know why people think of writers in a bad way because they work SO SO hard??? we just get horribly judged and let's face it,, everyone hates being judged.
people think we're nerds. again, we probably are nerds. but that's beside the point.
we have this fear that people will hate our writing and trash it. this is a COMPLETELY VALID fear, but we need to realize that most people are very supportive!! and we can just share it with the people we KNOW will be kind to us.
writing is just hard man can we not talk about it.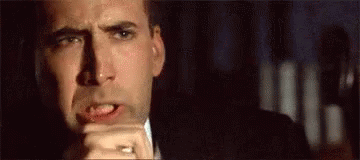 But yeah. I hide my writing from many people who I love and trust (family, friends, etc.) because I have SO MANY FEARS AND ANXIETIES about sharing it. Or even just talking about it.
And like I said earlier, deep down we all know that we're somewhat good writers.* So WHY ARE WE HIDING OUR WRITING????
I mean, we don't HAVE to share our writing. But is it possible that we can talk about it?? Maybe?? It's like talking about books, right? We're just talking about something we love altho that may be why we don't like discussing it omg why am I roasting myself.
*Winning writing contests also helps with that self-esteem. No, this was not in reference to me at all. Yes, I'll shut up now.
EMBARRASSED ABOUT: BLOG / ONLINE LIFE
Ohhhhhh this one is huge.
I DO NOT talk about my blog. I DO NOT talk about my online life. I only talk about my blog + Goodreads + internet life with online friends or people who know about my blog. A few of my irl friends know about my blog, but I don't talk to them much about it.
But to be completely honest?? One big shame of my life (I have many, unfortunately) is my blog.
I have almost 1K followers (!!1??!?$#@!) and I've made so many blogging friends and yet??? I do not actually TALK about my blog. At all.
In fact, whenever someone says the word "blog" out loud, I tip my head down, pretend to look disinterested, and shuffle my feet, when really my heart is beating really fast and I'm sweating and I'm praying that the conversation will be over soon because I'm fragile and I can't handle this type of nervousness.
Anxiety? Yes. Fear? Yes. But whyyyyyyyyyyyy.
I think, for a similar reason as not talking about my writing, that my blog is a part of me. I can't think of myself without thinking of my blog??? (Or mangoes, in that case.)
And if someone were to HATE my blog, that'd be like hating me. And I don't experience a lot of hate towards me because I don't stand out I'm an A+ human being, so that HURTS.
At the same time, I am so different on my blog than I am in real life. Irl, I am shy. I don't like talking to people I don't know. I get freaked out that I'll say the wrong thing, or say something that'll make me look bad/weird/etc. I'm afraid I'll embarrass myself, which is why I don't try to be funny in real life.
If people who know me irl look at my blog, I know they'll be surprised. "What??? Who is this person?? I can't believe she'd do this? This is SO not her. Also what is with her obsession of mangoes."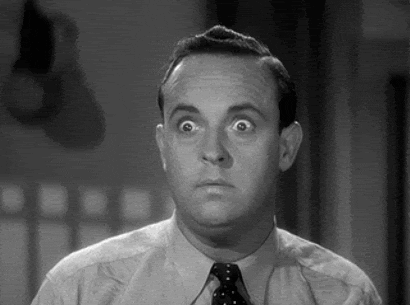 Because in truth, I am a stereotype. I'm known as the "smart kid*"—I'm not lying or trying to brag or anything. I like being smart, yes, but I hate how it's the only thing I'm known for.
I think that if people see that this "smart kid" has a blog and goes on the internet and doesn't just sit around and do homework every day, they'll be surprised and shocked. And it'll just be another kick in the face about how everyone sees me as just one part of myself.
*This is not helped with the fact that I am ASIAN and Asian kids usually have the typical Asian parents who care a lot about grades so like !!! not helping !!!
HOW TO: NOT BE EMBARRASSED
Of course, there are some things that I want to show off. Whoa, Smart Kid did how many push-ups??? Smart Kid can do the splits?????
AND THAT'S GREAT. I know that I'm proud of at least one thing about myself.
But what about all the other parts?
This is my attempt to help myself you be more confident in yourselves. I think self-confidence and having pride in yourself is super important (despite me not having any???).
I think a huge part of being embarrassed is because of how we're afraid how people will react. And we can't control that. SO, it may be hard. but you got this!!!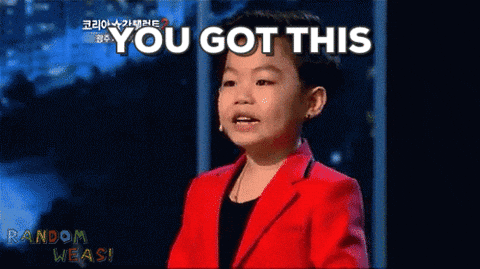 think about the GOOD reactions!! people will love your writing, your blog, etc. and they'll appreciate you more for it.
think about the BAD reactions, and then think about how you can react to those. will it be the end of the world? no!*
think about why you should be proud, instead of embarrassed. focus on the "good"s of those things instead of the "bad"s.
laugh at your failures. HUMOR HELPS.
take it slowly. your embarrassment won't disappear in one night! in fact, it might not even all disappear. but if you're a LITTLE proud, over time, that's good!
find people who will support you. it may actually be easier if those people are online friends (it's easier for me at least), so start with them!
don't push yourself to be proud in something. it may take time. don't strain your mental health (or physical health) to be proud of something that may be hard for you to.
take none of my tips to heart. because they all suck.
But again, just because you're confident in your blog/writing/reading/whatever DOESN'T mean that you can or have to tell everyone about it. Being proud is enough. (Unless it isn't for you?? Or you WANT to tell everyone about it?? In which case be my guest!)
Now I don't know what I'm achieving by writing this post. But it's been something on my mind and I feel like it's something important to talk about, not as readers, or writers, or bloggers, but as whole human beings with only one life to live.
(Okay that was enough sap to last me a year. GO BE CONFIDENT. OR NO MANGOES.)
*As a person who gets really anxious with things that involve the possibility of rejection, I TOTALLY get that it may not be the end of the world, but your mind can make it seem like it is. Try to recognize that it will be all right, because it truly will.
---
so, what are some things that you should be proud of but are instead EMBARRASSED of? why? do you think you can fix it? how? (wow this really is a self-help blog omg) did you enjoy this type of rambly post, or never again do you want to read something like this? TELL ME ALL YOUR THOUGHTS, THIS IS A DISCUSSION!!!
P.S. also, a HUUUUUGE thanks to my lovely friend Ju @ Blots of Ink and Words, for proofreading this and helping me out with cutting out all the rants and just making it better!! you suck rock <333
P.P.S. if i've offended anyone, i'm truly sorry, because i just wanted this to be a discussion but may have not used my words very well!!