Writers are fragile creatures.
So maybe we're ALL fragile creatures. Me most of all.
But writers are especially fragile. I think the cause of this is how much WORK and EFFORT goes into writing, so by the time we're done writing, we're just mentally drained and feeling like a tea bag that sank to the bottom of the cup after you drank all the liquid.*
So, because you don't want to hurt these poor fragile writers, I'm talking about things you should never say to writers! Hopefully you haven't and will never say these things?? Because they honestly will break a writer. Like me.
This intro sucks as a result from lack of sleep I'm so tired just get on with your life and do something worthwhile instead of reading this post.
Oh! And make sure to check out 9 Things You Shouldn't Tell Bookworms because that's an equally important post because we bookworms are equally as breakable as writers. It also has a better intro.
*Is this even how tea works idk anymore.
1. "your book is horrible!"
I don't think anyone would say this??? But in case there are any extremely rude people out there (who DO exist): DON'T SAY IT.
Sure, you may THINK the book is horrible, and you might write a book review on why you think that. But to say that to the author directly???? Yikes. The author's writing is something that's part of their soul, part of who they are. DON'T tell them that a piece of identity is trash!!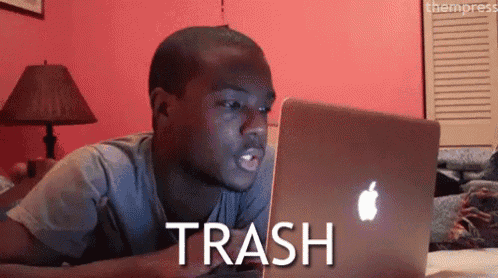 (There are also the cases where the authors/writers are rude to the readers and while that doesn't give the readers the right to be rude back… feel free to roast those writers.)
2. "please don't make me cry anymore"
I think that authors secretly (or not so secretly) enjoy making their readers cry/feel damaged/feel emotionally manipulated and you can't encourage them by telling them that what they're doing is WORKING.
Also if you ask them to stop breaking your heart, you're going to hurt yourself even more if they reply, "Of course my next book won't make you cry!" And then it does.
Don't even try. It's useless.
3. "what do you write about?"
THIS IS THE SCARIEST QUESTION EVER. You want us to condense our 103948234-word novel into one concise sentence??*
Like no. I've been working too hard on this novel, spending blood and sweat and tears and pRECIOUS SLEEP, and you expect me to even try to summarize it?? I can make a nice little clean LIST of things that it's about but anything less than 50 words and I…  no.
For example, I don't even know what my WIP is about??? And NaNoWriMo is in like 3 DAYS???? I can only list a few things that I know it's about and the rest are spoilers because all I've figured out is the END and the TWISTS but not the actual PLOT and I just… ?111?!?!$#!?!11?
Hahahahhaha. I'm totally chill.
(Also I know some authors' projects are SECRET because they're evil and cruel they have to be, so just asking this will reignite your misery of not knowing what their project is about.)
*It's called a pitch and it's a b***h (I'M SORRY THE RHYME WAS TOO MUCH TO RESIST).
4. "just tell me about your writing!"
I think writers would die before they answered this????
Me imagining all the scenarios other like the anxious & awkward person I am:
Person: Oh, so tell me about your writing!
Me: Well I like to write novels. And poems.
Person: Ooh, will you tell me what your novel is about?
Me: Uh…
Person: Will you tell me the title of your novel?
Me: Uh…
Person: What types of poems do you write?
Me: THE KIND THAT TELL PEOPLE TO KEEP THEIR QUESTIONS TO THEMSELVES.
Just kidding. Not that last one. I'm not brave enough to roast people in real life (lucky for them).
But tbh… either writers know nothing about writing and are secretly parading as writers as an excuse to make people cry (relatable), or they DO know lots of things about writing but forgot all of it (also relatable), or they freak out about sharing anything related to their writing (too relatable I cry).
5. "can i read your writing?"
Let me just answer that for you: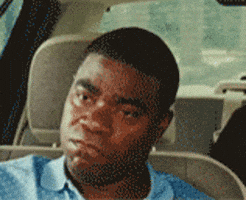 I mean… if you're close friends, maybe? If you plant this idea in their head and then they think on it and decide you're worthy enough to read their BEAUTIFUL WRITING, maybe?
But like,, don't be pushy. It just makes the writer hyperventilate even more. (I should know this, I am a very pushy online person.) Even just asking this question is considered "pushy" so maybe like don't ask it at all?? Idk, what is this post called anyways.
Writers will EVENTUALLY share their writing with someone (or at least… they should). They need feedback, and that comes from other people!
So don't ask this question at all. Don't push. The writer's confidence will get there over time, so just wait.
Like me having to survive a whole month without mangoes IDK HOW I DID IT BUT I DID AND WHEN I FINALLY GOT THE MANGOES THEY WERE DELICIOUS.
6. "you should get more sleep"
DUDE I KNOW I SHOULD GET MORE SLEEP I'M TRYING HERE DON'T REMIND ME AND DON'T RUB IT INTO MY FACE @ I-SLEEP-4-HOURS-EVERY-NIGHT-AND-FUNCTION-PERFECTLY PEOPLE AND ALSO @ I-GET-10-HOURS-OF-SLEEP-EVERY-NIGHT-HAHAHHAHA PEOPLE.
(Okay so I wrote this when I was tired which kind of proves my point of getting more sleep but shut up.)
7. *peers over shoulder to see what you're writing*
Um… can you not.
So this is kind of an action instead of something to say, BUT YOU CAN STILL HAVE DIALOGUE IN IT.
Me: *writing on computer*
Someone: *peers over to look at what I'm writing*
Someone: Wow that looks cool.
Me: OH MY GOD WHAT THE FRICK HOLY CRAP GODLY POOP* GO AWAY.
It's an invasion of PRIVACY. It's like someone coming into your room at night to watch you sleep. Creepy, yes? But with writing it's actually WORSE because it's your soul and then someone reads it (WHEN IT HASN'T BEEN EDITED) and they just like,, look over your shoulder.
*Godly poop = holy crap, omg I'm a genius. AND ALSO DIVINE DUNG AND BLESSED FECES AND SACRED EXCREMENT.
8. "you should ________"
Okay, so OBVIOUSLY if this is constructive criticism, that's good and actually encouraged!!
But THEN. Imagine that someone tells you, "You should capitalize your I's" when you obviously did it on purpose in your poems, or "You should just kill this character off completely" when that character is a VITAL character, or "You should quit writing and quit life because you clearly do not know how to properly be a human" when you obviously DO know how to be a human.
Do you see how annoying this is??? Not to mention rude???? People already dictate my life; don't dictate my writing either.
Especially because this is YOUR writing. Like maybe you're reading it (gasp) or you're critiquing it, but that doesn't mean you have the right to tell me what to do with it because it's MINE.
I mean, I appreciate that you think I should eat less mangoes. But no.
Also just ignore the fact that this post is talking about "things never say to writers"… I'm a hypocrite okay.
9. "EVERYTHING about your writing is good"
?!!?!?! perfect i can!?#?!?not compute ?!?!?1?11?!
First of all, there is no such thing as "perfect". (I should say "flawless" because I think things can be perfect in their own way, but not flawless.) Second of all, there are SURELY flaws in my writing that can be fixed somehow. Third of all, ALSKSKFKKALFLS THANK YOU SO MUCH YOU'RE SO SWEET ASDJFKSLFJD. (Now give me actual feedback.)
Look. I love being given compliments about my writing. In fact, sometimes I just send my writing to people* just to be validated. Yes, I'm obnoxious.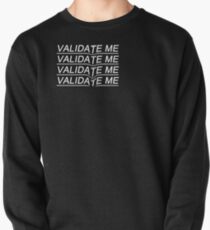 But then??? I'm also open to feedback?? I WANT feedback? So yes, compliments make me feel so good and confident and proud of my writing, but I won't actually improve if no one tells me what needs to be improved.
ALSO IT'S SUPER ANNOYING BECAUSE I KNOW THERE'S AT LEAST ONE FLAW SOMEWHERE.**
*CLOSE FRIENDS WHO PRESSURED ME INTO SENDING IT SUPPORT ME VERY MUCH.

**I wrote a poem and I really liked it and I reread it to make sure it was good but then when I came back to it a few days later I saw that a WORD HAD BEEN REPEATED like how the frick did I not see that before.
---

what other things should we not tell writers? or authors? (is it okay to like throw up on authors from excitement) are YOU a writer/author? do you hate being asked if someone can read your writing? and is your writing FLAWLESS??? (no)
p.s. hello! sorry i didn't post on wednesday. i had a school trip and i didn't want to stress myself out. i'll be catching up on all the posts i missed! <33