So obviously, bookworms love to read.
But has anyone ever questioned WHY? Why do we like to read? Why do we like to read certain genres? Why do we like to read anything??
I don't know why I question things like this when I have more important things to do* and wonder about, like why there are only 24 hours in a day and why people don't like to read and wHY PEOPLE DON'T LIKE MANGOES THEY'RE INNOCENT LITTLE FRUITS THAT DESERVE TO BE LOVED OMG.
But I mean, I'm really writing this post just to make you question YOURSELF and make you wonder why you actually read. It's like asking why you walk??? Like you don't know, you just DO IT. ® Nike
But I'm actually serious. Why do we like to read?? WHY IS THIS QUESTION SO HARD TO ANSWER.
Today I'll list a few of the reasons why I think people read and then add in my opinion!! Because discussions are nothing but me talking about myself, you're welcome.
*I know, sounds fake lol.
1. to escape
I think this is the MAIN reason that people read books and watch TV shows and play games.
It's to escape this horrible life because WHY DO WE HAVE TO LIVE IN IT.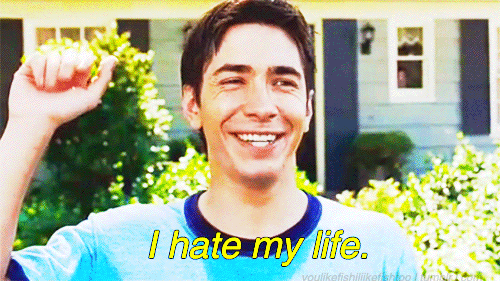 Somehow, it's so much better to read about other problems than face our own? Or to just flee to another world where our personal issues don't exist? I feel like a lot of bookworms are cowards… yikes.
There are just so many bad things happening today that we just want to escape from, and then there are personal problems that we don't want to face, and reading helps with that. It allows us to travel to a whole new place and live another character's life for a little.
And somehow, that's so powerful and so addicting??
2. because we love it??
I don't know why you would read if you hated it???? Like what's the purpose of doing something if you don't enjoy it.
*cough cough cough HOMEWORK*
But see, we read books because we love to. Now I have no idea why love to read when it causes us so much pain and time and effort, but we just do???? It's just so… cool. So great. So fantastic.
(Do you see a great plume of smoke rising in the distance? That's me. Having an existential crisis. WHY IS IT SO HARD TO ANALYZE WHY I LIKE READING.)
3. to read
Some people read books just to, like, read. Or say they read a certain amount of books.
I mean I'm totally one of those people who wants to read a lot of books so people will think I'm cool and great and "one of the fast readers omg!!". I admit it shamelessly. I need to look good in front of the fans, after all.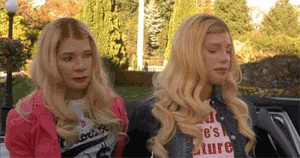 But I also feel like sometimes, reading just becomes a responsibility, especially for book bloggers or book reviewers. (My sweetest friend Marie actually wrote a discussion on this, which you should 100% read if you haven't already!!)
Which leads me to my next reason…
4. for fun! and enjoyment!
Okay so this rarely happens now because 1) I'm a salty & wrinkly old man who has started to hate more books, and 2) AUTHORS BREAK MY HEART AND MAKE ME CRY HOW IS THIS ENJOYABLE.
I remember those days when I was a wee smol child in kindergarten and first grade when I read so many small little chapter books* because it was just so much FUN and I LOVED it and I just had such a GREAT experience.
And now I knowingly put myself through torture when I read Victoria Schwab's books and emotional manipulation when I read Marie Lu's books and I just,,, ;LDJFALKSDFJALSKD.
WHY DO I DO THIS TO MYSELF.
DO I HATE MY HEART.
DO I NOT SEE THAT IT'S BROKEN BEYOND REPAIR AND I'M JUST BREAKING IT OVER AND OVER AGAIN.
*Junie B. Jones, Cam Jansen, Rainbow Magic Fairy…
5. it's required
Okay so this doesn't REEEEEEALLY count.
But if you have assigned reading for school or are given an ARC copy to read & review, you kind of HAVE to read it???
Or you could get a bad grade or never get sent ARCs by that publisher again, whatever.
6. the book sounds good
Look, sometimes the book sounds interesting and I JUST WANT TO READ IT OKAY. Would I want to read it if the book didn't sound good??? NO.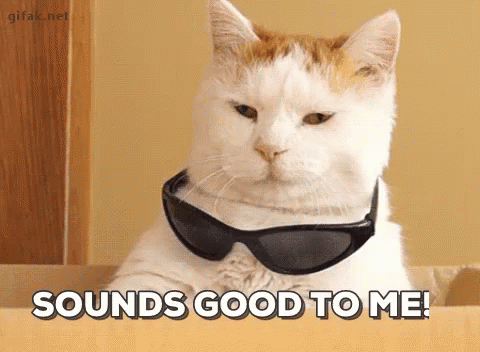 This needs no elaboration what the heck why.
7. it's hyped
If a book is hyped and it interests me in the slightest way, I'll probably read it. (I mean, probably a year later, but I'll still read it.)
I'm fragile okay. I give into peer pressure easily.
Plus!! The bookish community is how I find about books anyways!! So yes, that means that if a book isn't very hyped, I probably won't read it. Which is bad. But I have no solution to this problem so I'll just keep reading the hyped books.
(If anyone has some underrated YA book recs, I'll definitely appreciate them!)
ME
Personally, I read books to escape.
This is why I generally find fantasy books more enjoyable?? (I actually wrote a fantasy vs. contemporary discussion post, so make sure to check it out! #ihateselfpromo) Because contemporaries usually hit too close to home with my own problems. I relate TOO much.
(Or, like with The Hate U Give, I get FRUSTRATED AT STUPID ISSUES THAT SHOULDN'T BE HAPPENING and I just,, aj;ldkfjaslkdfa.)
Like really, why escape the real world only to go to another world that's pretty much the same as ours??? I'd rather go to some place with MAGIC and WANDS and WIZARDS and WITCHES and LIGHTNING BOLT SCARS and, um, other non-Harry-Potter-related things.
But then, there's also just the pressure of reading books to read them. Either because they're hyped or it's required or it's just something I need to do to hit the standard amount for a book blogger or reviewer.
A lot of the time, what keeps me reading is the fact that I have a Goodreads Reading Challenge and that I also set monthly goals for myself for a certain amount to read. I REALLY WANT TO HIT THAT GOAL so I just keep reading and reading, and not necessarily because I WANT to? (Especially because I feel so slumpy these days.)
So while I read books to escape (and also because the book sounds good), I also read… "just to read". But that can't be the case for everyone, so make sure to let me know why YOU read too!
---
do you read books? WHY? add to my list! why do you like to read? what do you read for? i'm genuinely interested in what y'all think. it's a discussion after all! is your main reason for reading "to escape" like me? or is it something else?
P.S. sorry that this post is just so YUCKY, but nanowrimo is draining my ability to write coherent blog posts so this is the best you'll get!!