So, I've managed to stay alive so far??
Which is good, since it's only been a week since the start of NaNoWriMo.
I haven't done a Writerly Update in so long omg??? Like… two months. This one's going to be a little ranty about NaNoWriMo and some thoughts I've been having about writing. It's all over the place, like my brain right now.
(Like if I don't make sense in this post, it's because NaNo has squeezed my brain and made juice out of it and all my vocabulary has gone with it. Therefore I do not know how to English.)
Feel free to add me as a buddy! (I'll add you back. And you can stalk my progress.)
NANOWRIMO
So for those of you who don't know (you live under a rock), NaNoWriMo is a month-long writing challenge where you try to write 50K (a novel) in one month! It takes place in November and is called National Novel Writing Month… even tho it's international???
My original goal for NaNo was 25K words. But then I wrote 1.7K words on the first day, which is about the amount that you're supposed to write daily to get to 50K. So I was like, Yeah, I can go for the full 50K right???
Well now I'm kind of doubting myself but I can't appear weak and just BACK DOWN from the challenge.
You can read about my WIP HEEEEERE if you want!! Basically, it's about land that is evil and wants to kill off all the people it deems are "bad" to purify everything, but!!! Some people are actually INNOCENT. So Maire & Romy & Niko have to figure out what's going on and try to stop it.
BEAUTIFUL BOOKS
overall, how is your mental state, and how is your novel going?
Day 1: +1719 ~ 1719 ~ feeling actually quite confident
Day 2: +1725 ~ 3444 ~ lost a lot of sleep but I'm okay
Day 3: +1305 ~ 4749 ~ falling behind but I'm tireddddd
Day 4: +2106 ~ 6855 ~ caught up and then some, feeling okay
Day 5: +3287 ~ 10142 ~ A WHOLE DAY AHEAD AND SO PROUD
Day 6: +916 ~ 11058 ~ a rest day (I needed it badly)
Day 7: (so far) +1056 ~ 12114 ~ starting to feel very meh
(HONESTLY I'M JUST SO PROUD OF DAY 5 like 3,287 words in a day is probably my record. Pathetically.)
what's your first sentence (or paragraph)?
Weeeeell my novel starts off with a poem??? So I guess I'll show the first line (it isn't that special).
I really don't like the start of the poem, so that'll have to be edited. But I DO like the end, which is featured in the snippets coming up!!!
who's your current favorite character in your novel?
ROMY. I love love love Romy. He's so sassy and playful, but at the same time struggles with himself and I just jasdf;lajsdflasd.
I also love Niko?? And Maire??? Niko hurts my heart omgggggg.
what do you love about your novel so far?
Uggghghh. I really really HATE the way that I'm writing this novel—the plot is weak, the scenes are useless.
But I do feel like the conflict I came up with and also the plot twists are really good??? I'm just in love with the concept of this novel, but not really how I'm writing it.
I also really like all the backstories of everything—connecting this to that and giving reasons to this is just SUPER FUN and emotionally manipulates you. Which is twice as much fun.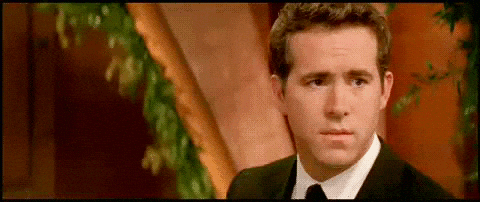 OH. And I love the diversity in sexualities* I have!! The three central characters are ace, bi, and gay, which I feel like is super important.
Oh and I almost forgot!! I have some poems from the perspective of the land and some other not-standard-prose parts that I really really love writing and find SO MYSTERIOUS aghahgahg.
*SEXUALITIES IS A WORD YOU IDIOT DON'T DO THE RED UNDERLINE THINGY.
have you made any hilarious typos or other mistakes?
(I'm writing in third person)
(…no comment…)
(I have a case of the triple-letter spelling problem)
I made many other spelling mistakes/typos (especially during word wars), but I'm a perfectionist so I fixed them all already. ¯\_(ツ)_/¯
what is your favorite to write: beginning, middle, or end—and why?
THE ENDDDDD. I love writing the end. I love PLOTTING the end. In fact, the most planned parts of this novel are all the plot twists that happen at the end??? My beginnings and middles SUCK. (Especially in this novel.)
what are your writing habits? is there a specific snack you eat? do you listen to music? what time of day do you write best? feel free to show us a picture of your writing space!
Well I'm always open to eating a snack, like dried mangoes or chocolate or chips, but most of the time I just… forget it's there??? Plus it often makes my hands sticky or greasy and I don't like ruining my precious keyboard.
I have a REALLY WEIRD relationship with writing music. Sometimes I'm able to listen to songs with words in them and tune it out as I write, and sometimes I just can't focus and have to switch it to classical music. (Or SILENCE.)
I just write, man. No preferred times or whatever. Tho I've been hating writing at night because I close my eyes for two seconds and suddenly tEN MINUTES HAVE PASSED AND I'VE WRITTEN NOTHING.
how private are you about your novel while you're writing? do you need a cheer squad or do you work alone (like, ahem, batman)?
I am super super private. I mean, sometimes I'll share snippets (like I am today !!!), but other than that, no one gets to read my writing. ESPECIALLY in the first draft stage.
I also hate when people come near me while I'm writing because I feel like they're reading over my shoulder!! They're probably not tbh but I'm just paranoid.
what keeps you writing even when it's hard?
COMPETITION. I am so competitive that it scares me, but I will keep writing even when it's hard just out of PURE MOTIVATION TO BEAT SOMEONE.
I AM competitive with myself, but not as much??? Which is why word sprints with myself are useless. However, if I have a goal, I want to reach that goal. I want to beat other people. And that somehow motivates me more than anything else, sadly.
what are your top 3 pieces of writing advice?
First drafts are meant to be messy—don't you DARE go back and fix a scene. If you have your doc open at all the time, NEVER scroll up (unless it's to fix typos, but only after you write).
If you don't feel like writing, pull up a document and start writing something random. Let the words pour out of you. It's okay if they don't make sense, just write. A poem, a story, anything.
Find support from friends. Take breaks between long periods of writing. Reward yourself for reaching a goal. And NEVER force yourself to write if you don't feel like it.
QUICK RANT
I'm obnoxious and I need to rant about my writing problems, sorry.
First, I'd just like to THANK ALL THE WRITING GODS for the fact that I'm actually getting faster at writing.
At the beginning, I was going super slow and LOSING (?!?!?) my word wars. I think this was because 1) I hadn't written in a long long long time, and 2) my novel moves so sloooooowlyyyyyyyy.
But now, for some reason, I've gotten back into my groove and I'm writing faster and winning my word wars!!! I FEEL SO PROUD.
I'm also trying something new: third person present tense. For some reason, I was writing in third person past, and then I SUDDENLY SWITCHED TO PRESENT. Which is weird because 1) I never switch tenses, and 2) even if I did, I would never switch to present.
But then I just decided to go with it because I feel like it really fits the story well?? I've had some problems with switching to past tense, but I WILL MAKE IT WORK.
Also, this novel is a MESS. There are so many inconsistencies, and the way I wrote reactions to certain SHOCKING things are not realistic. I suck at human emotions apparently. Plus the plot is nonexistent and the only thing I have is a conflict and some characters. Edits are going to make me gauge my eyes out, I can tell.
I'm not really sure if I want to even try to edit this any time soon??? I can't imagine going back and reading this absolute MESS. And when I say mess, I actually mean it. It's not me being really negative towards my writing, but actually telling the truth. I SWEAR. It's all over the place.
I'll have to rewrite this thing—if I even want to. I'M ALREADY DYING at the thought of doing this aghahghaghahgg.
SNIPPETS
So, um, here are a few snippets from what I'm writing?? Not a lot, of course. And keep in mind that ALL of this is completely unedited.
So it sucks, is what I'm saying.
Will I regret this??? Probably, yes.
GHOSTIE
NIGHTMARE PUNS W/ MAIRE & ROMY
I DON'T SLEEP WHICH IS WHY I'M SPEAKING WITH NO PUNCTUATION
Okay that should be enough snippets for now aghaghahgagg.
---

how is nanowrimo going for you? what's your word count at right now? (if it's over today's word count goal, i hate you) if you're not doing nano, how's your novel coming along in general? what other things are you doing in your writing life?? i want to hear ALL the writing things!!