There are obviously many things I love about blogging.
Obviously??? Otherwise I wouldn't be doing it still. Unless I find pleasure in doing things I hate, which I don't. (WHO WOULD.)
I was feeling a little bit down about blogging the other day—not really motivated to write posts, not really motivated to read any, so I decided to write this post to help me fall in love again with blogging!!!
OKAY JUST KIDDING. The real reason I wanted to do this post is that I've already complained about some things I hate/am annoyed by blogging, but I am most definitely NOT a negative person* so I decided to talk about the things I love about blogging too!!
(But like. If this post helps reignite your love for blogging, THAT'S GREAT. I feel much more motivated to blog after writing this post wowowowow I'm so powerful honestly.)
*Just so you know that I hate everyone and everything and I hate myself and I think death is a really cool concept and I think mangoes are the WORST THING EVER.
1. people tell you how much they love you and you just !!!
People have said to me "I love your blog!" or "I love your writing voice" or "YOU'RE ONE OF MY FAVORITE BLOGGERS AGH I LOVE YOU AND YOUR BLOG SO MUCH YOU'RE JUST AMAZING" and I just?? I can't function??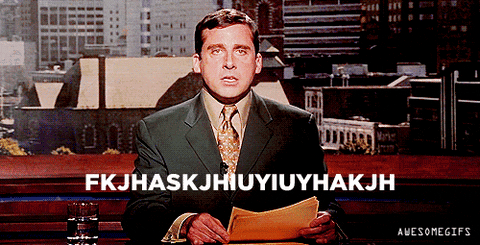 Like STOP being so sweet omg. (And by stop I mean never stop.)
But seriously, when people 1) compliment me, and/or 2) tell me how much they love me and/or my blog, I blush and get all happy and warm and fuzzy and just turn into a sappy mess because what?? me?? favorite?? why how when what??
It just makes me SO happy that what I'm posting on my blog is actually LIKED and ENJOYED, and that y'all aren't annoyed by me??? Let's make clones of me, yes?* I've literally gotten emails from people who want to just APPRECIATE ME and I'm like???? I LOVE YOU????
*What a scary thought, never let me near a clone machine.
2. everyone supports you!
What I absolutely LOVE about the blogging community is how supportive everyone is. Whether it be a blog project or a post you were hesitant about publishing or your writing or something personal, literally every blogger will comment and give you lots of love and support.
And just saying, I love comments. I mean, every blogger does, but getting a comment makes me SMILE SO MUCH and I just ??!??!?! It makes me really happy that people actually want to talk to me and say nice things.
The blogosphere (that I know of) is SO SO supportive and kind and really doesn't follow the whole "internet is full of mean people and trolls!!!" stereotype. I've honestly never seen someone being really mean to another person in the blogosphere!
3. i'm so much funnier????
Blogging has definitely made me funnier than I was before I started blogging!! (Altho I still suck at being humorous in real life.) I just??? I don't know. I knew from the start that I wanted to be the kind of funny blogger because I knew it would attract a lot of friends.
Yes , I was this clingy and desperate and needy from the start. I would hate myself except I'm honestly a GENIUS WOW.
But seriously???? My humor has definitely gotten more… humorous*, compared the Time Before I Started Blogging (which is also referred to the Dark Age).
*I never said anything about my vocabulary expanding okay????
4. i've made SO many new friends <333
I could honestly shout out so many amazing people that I've had the pleasure of meeting and becoming friends with. And it's all because of blogging! I honestly couldn't imagine NOT talking to these people every day because that's just how much I love them???
And even if I'm not as close to some people as others, I still call them friends! Everyone is just so kind and friendly and I just l;ajdf;lajsdlfajsfd SO MUCH LOVE FOR YOU ALL.
5. i get a voice
We're all different people, obviously. And I feel that for some people's differences, they get judged negatively, and that often causes them to close up or feel like if they say/do anything, they'll be ridiculed for it.
While yes, someone could laugh at me for being so horribly obsessed with mangoes, or someone could laugh at my writing, or someone could laugh at me trying too hard to be humorous*, but I DON'T KNOW THAT. I don't know how they react, and that somehow gives me courage to speak out or go crazy.
Also, because I'm famous and everyone loves me, they all listen to me and I finally feel like the dictator I was destined to become.
JUST KIDDING!!!! I would nEVER dictate such lovely people like you.
*Wow why did I write this I'm doubting myself so much now.
6. reading other people's posts
Honestly?? I LOVE so many bloggers here. Their posts are amazing and I enjoy reading them* and it's one of the things I love most about blogging.
I especially love the posts that I can relate to and the posts that make me feel closer to people. Or posts that make me laugh (because my life is just so STRESSED AHGAHGHAG). Or posts by my friends because I always love supporting people I love.
I DON'T KNOW. I just really love reading people's posts???? I'm weird.
*Let's just ignore the last few days where I've commented on barely any posts. I'm not perfect okay.
7. good stats
OKAY. So I know one of the "rules" of blogging is that you shouldn't care about stats—but I think it's important to add that you shouldn't care TOO MUCH.
Like obviously, you're going to want good stats. Why would you start a blog if you don't want it to succeed??? That's literally like eating a chocolate bar with no hopes that it will taste good. WHAT IS THE POINT.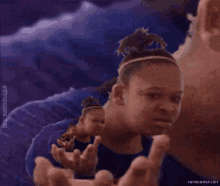 But seriously. Bloggers shouldn't worry about caring about stats! It's normal. As long as you don't get so obsessed about numbers that that's ALL you care about, you're good. (But that's a rant for later.)
I personally feel SUPER HAPPY whenever I see high stats. A lot of comments on a post, or a lot of views, or a lot of new followers. It makes me happy to see that something I put so much work into is SUCCEEDING.
8. it introduced me to graphic design
Let's just get one thing straight: I LOVE AESTHETICS.
I feel like ever since I started blogging, I've improved so much with recognizing aesthetic things and making aesthetic things???? I was introduced to GRAPHIC DESIGN which is honestly something I LOVE to do and makes me happy.
I also feel much more confident in my skills as a person and human being in general like who knew that I could do more than sit around and be a sad rotten cabbage honestly I thought I would be that way forever.
9. i discovered so many new books!
Can you believe that before blogging I didn't know that there was a genre called Young Adult nor where the YA section was at my bookstore… despite READING YA BOOKS????
I'm ashamed of myself.
But yeah, blogging has introduced me to Goodreads* which introduced me to so many YA books and new releases and I've never felt SO CLOSE TO MY BOOKWORMKIND than before.
Like this year for the holidays, instead of going through random lists on Goodreads and choosing books that sounds vaguely interesting, I can actually send everyone my Goodreads to-read list and then have them buy all of those for me!!! LOOK AT GOODREADS BEING MY LIFE-SAVER.
*Look, I knew it existed before I started blogging. I'm not that much of an idiot.
---
what are some things that you love about blogging? do you care about stats too?? who are some of your blogging friends? (ME) do you like graphic design? leave a comment and chat with me, i appreciate your support and i love to make friends with y'all!!!
p.s. yes i'll probably be doing these postscripts in all of my posts for november, but i've been super busy with nanowrimo that i may be a little behind on posts & commenting back but i still love you all and i hope you're all having a wonderful day!!!