So you know that time when you just feel so DONE with everything that you want to give up??
Yeah. That's how I feel right now about writing.
Somehow I fell pretty behind on NaNoWriMo, and I HATE IT. Because now not only do I have to write the daily 1,667 words, but I also have to write ADDITIONAL words to catch up. I'm lazy. I don't have time for this.
But while I went through a period of "omggggg I don't want to write anymore I hate writing why did I do this I'm not writing anymore I'm done", I am now back to my usual bubbly self* and ready to catch up!!!
I also made some pretty hilarious typos/mistakes so just looking at those cheered me up.
Also: You can learn more/refresh your memory about my novel HERE, and you can see my first NaNo update HERE!
(And if you're a dumb cabbage and don't know what NaNoWriMo is: it's a month-long torture method challenge that takes place in November where you try to write 50K words—aka torture a novel!!)
*Ha hHAHhahahaHAA hAAh wHAT A silLy joKE mAAAyYYYyy.
STATS
Day 8: +2431 ~ 14545 ~ I'M SO PROUD OF MYSELF
Day 9: +790 ~ 15335 ~ I was lazy and I wrote a lot the day before okay
Day 10: +1391 ~ 16726 ~ feeling meh
Day 11: +1823 ~ 18549 ~ still feeling meh
Day 12: +1694 ~ 20243 ~ more meh
Day 13: +1596 ~ 21839 ~ everything's meh tbh
Day 14: +667 ~ 22506 ~ AND THE SLUMP HITS
Day 15: +1002 ~ 23508 ~ trying valiantly to catch up
Day 16: +1035 ~ 24543 ~ slowly falling more and more behind…
Day 17: +1577 ~ 26120 ~ SO CLOSE (it was my bday today so yay!!!)
Day 18: +0 ~ 26120 ~ I HATE MYSELF!!!!!! but it felt good not to write
Day 19: +948 ~ 27068 ~ I tried
Day 20: +1532 ~ 28600 ~ I wanted to get to 3.5K today but… no
Day 21: +2534 ~ 31134 ~ YEAH BABYYYYYY this girl's catching up
I can't believe I have a whole week of this left still. WHY.
THOUGHTS
(okay I don't remember if I said this yet but I've settled on the titled "Glittered Ghosts" for now, sorry if I never said this before?????)
So I ORIGINALLY set a personal goal of 25K… and I hit it!!! I'm super happy because I was doubtful that I could even write 25K in a month and now I'm actually going for twice as much as that, 50K????
But I'm pretty behind and I'm kind freaking out. Like Emily Dickinson* said, hope is a thing with feathers. But this time, it's a thing with feathers that's desperately trying to fly and by the end of the month, it'll be on the ground, choked and horribly dead.
Wow that got morbid quickly… MOVING ON.
But! I am currently on my week off of school for Thanksgiving break (happy Thanksgiving to all who celebrate!) so that's allowing me LOTS AND LOTS of time to write.
But it also gives me more time to procrastinate so there's that.
What I've discovered are lifesavers are: WORD WARS. I've rambled about how much I love them, but dude. You set a certain time to write. Whoever writes the most in that time wins. It's competitive** and then you can take little breaks in between and you DON'T FEEL BURNT OUT.
This NaNo, I've done word wars with mainly / these / trashy / people. (But mainly the last two. Because the other two suuuuuuck.)
And then I also word war by myself… as in I try to make myself write but then get distracted by other things. What can I say, I'm easily—OH MY GOD LOOK AT THAT DOG HE'S SO CUTE AWWWWWW. I've already talked about this before, but I feel like this whole novel is just FILLER. It's made up of random scenes to fill the space between the beginning and the end, where everything cool happens.
Like as individual scenes?? I think they're okayish. But as a WHOLE, as an actual novel with a story and a plot—IT SUCKS. Because it has no plot! Thus leading me to writing the same things OVER and OVER again.
Literally, my novel is made up of:
nightmare scenes where Maire tries to fight off monsters and blames her lack of fighting skills on the fact that she's never been taught self-defense but is actually just an excuse so I don't have to do research
library scenes where Maire reads and/or talks to Niko and/or Romy and I completely forget to make Niko socially anxious and Romy playfully sassy and everyone turns to a sad mush of no personality
random scenes where Maire has some Thoughts™, often angsty
dialogue scenes (in the library usually) where I literally tell all the answers to the readers #NoInferringNeeded #DontYouLoveMe
So if you basically just repeat those over and over again, you'll have my novel!!!!
Also I feel the need to mention that there was one scene where I was writing about monsters attacking Maire and her struggling to get out of their grip and I literally sat there like this as I typed: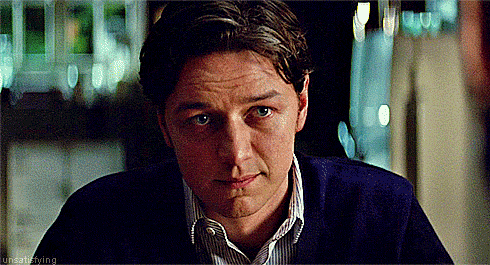 #when #you #have #no #human #feelings
*I was about to call her Emily Dickens or Emily Brontë when I realized no, those are other old people. (Is Emily Brontë even someone real???)
**I don't seem very competitive, but I… need to win… I HAVE to win…
TYPOS / MISTAKES
This is what happens when you write at night and your WiFi isn't on (because #distractions) and none of the squiggly red lines show up so you don't realize you made mistakes and you're also closing your eyes because you're exhausted:
This is what happens when you write at night and your sentences don't make any sense:
This is what happens when you rely on spell check to spell cocoon* for you:
This is what happens when you have a reading queen and a ready bath:
This is what happens when I am distracted and watching my sister play Wii while I write:
*I SPELLED IT ALL BY MYSELF OMG.
SNIPPETS
Hf;lkdjaslkfjaslfajd.
Again. All of these snippets are COMPLETELY unedited. I haven't read over anything I've written. It all sucks.
ALSO. WHY ARE THE SNIPPETS SO LONG??? YOU DON'T NEED THIS MUCH TRASH IN YOUR LIFE????
NUMBNESS AS A SUIT
(this isn't very well-written because it was like for one chapter that she was numb and then for everything else she's like FEELINGS EMOTIONS THOUGHTS AAHGAHGG)
ROMY, A GAY ICON
ME TRYING TO BE SASSY AND THEN MAKING IT DEPRESSING
MAIRE BEING SALTY AS HECK
---
how is nano going for you? or, if you're not doing nano, how's your writing life in general? tell me about your WIPs! what hilarious typos have you made? do you have a fav snippet (of your writing or mine)? and do you sit there emotionlessly as your characters are tortured???