The world is hugely diverse.
Obviously??? You've probably noticed by now, but you are DEFINITELY not the same as the person sitting next to you. Even if they're your identical twin (WHICH IS SO COOL BTW), your personalities are probably different. There are tiny smol things that set you apart.
And because books are aiming to be as realistic as possible, you want to include diversity in your own book*, because it accurately reflects the world!
But… is that diversity always portrayed correctly?
The definite answer is: No.
I don't know if y'all know this, but I'm a HUGEEEE supporter of equality of all people in the world, no matter their differences. Thus I am a big advocate for diversity in (YA) books.
The things that I'm talking about in this post are things that I've always thought about (and even touched a bit on in this post! but that post was an absolute mess and my have opinions have changed now. this post is so much better omg).
*I'm aware that there were some recent heated discussions about diversity and how "realistic" it is on Twitter. I will be avoiding that because I don't like conflict. And yet I'm writing this post.
is NO diversity better than WRONG or FORCED diversity?
This was something I talked about in the post I linked above. And it's something I STILL ask myself about.
Would I rather have no diversity at all, or would I rather have some or a lot of diversity, but have it be completely wrong or forced?
Of course, it's unrealistic that there is no diversity AT ALL in a book. But is that better than possibly harmful diversity?
In the case of possibly harmful diversity, I say YES, no diversity is better. Like. If you have the options of 1) throwing rocks in the air and potentially hitting someone in the head, or 2) not throwing anything at all, would you take option 1?? Yes. NO.
Anything that is misrepresented can be super hurtful. (See the below section for a rant on different experiences, and how "wrong" rep for one person may be "accurate" rep for another.) It doesn't portray someone in the correct way.
Or if it's not hurtful, it's unrelatable. Because, again, we all have different experiences! But just because it doesn't represent US PERSONALLY doesn't mean that it will HURT us, and neither does it mean that it doesn't accurately represent someone ELSE.
For example, I read a book called Girl on the Verge (it was meh), and it had a Thai main character. This is the FIRST EVER book I've read that has a Thai character. Her Khun Yai, her grandma, wanted her to be a "good Thai girl" and follow tradition and blah blah blah.
But I personally have NEVER been expected to be a "good Thai girl"?? My family only wants me to be a "good girl". I'm failing.
So in this case of "wrong", but not hurtful, diversity, I say that the fact that there IS diversity is MORE APPRECIATED than none at all. Because while the Thai rep didn't represent me personally, it was still THERE. And I appreciated that.
That doesn't mean it's better tho—just more appreciated.
(P.S. My lovely friend Elise wrote a post about mixed rep that kinda shares the same vibes as this post?? So definitely go check it out!)
Forced diversity is when it gets tricky.
Say that there's an author. Her name is Ms. Author. (I'M SO CREATIVE I KNOW.) Now, Ms. Author is a popular author. She writes her book, gets it published, and then BAM, the reading community is bashing her for having characters that are all white.
So in her next book, Ms. Author writes in characters that AREN'T white. Yay! She's appealing to the fans!*
But if it wasn't naturally-written-into-the-book diversity, and Ms. Author didn't WANT it or even think about it until the fans complained about it, is that better than no diversity at all???
TO ME, it comes down to whether that is harmful or not. If you can tell the rep is forced and it hurts you, or if the rep is really bad and not developed, then OBVIOUSLY having no rep at all is better. (In my opinion.)
But if you can't tell that the diversity is forced??? And it's not hurtful or offensive to the majority of the people it represents???
I HONESTLY DON'T KNOW.
#MayIsSoKnowledgeable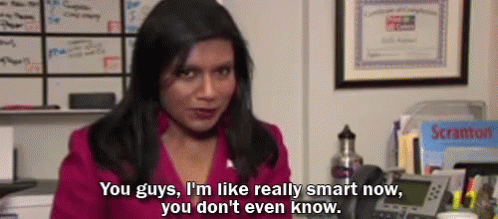 (This is the reason why I'm writing this post, so I can steal your knowledge see your perspectives.)
*And this goes back to the whole "diversity is a box on a checklist you have to check off" thing I was talking about in my old old crappy post.
can we ever truly write GOOD representation?
In my opinion: No.
Everyone in the world has different experiences. Someone may love flying, but another person might be terrified of it because their sister died in a car crash. Someone may love to eat mangoes, but another person might hate it for some weird dumb reason.
WHY WOULD THEY HATE MANGOES THO. THERE'S LITERALLY NOTHING WRONG WITH THEM. NOTHING.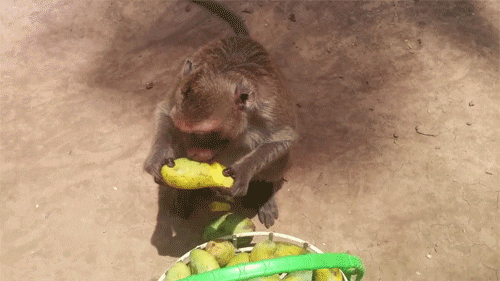 Mangoes aside, the point is that everyone has different opinions and thoughts and emotions and feelings and EXPERIENCES. And we have different experiences regarding our differences as well!
One of the best examples I can think of is mental illness. I have anxiety (at least, self-diagnosed). I've never gotten panic attacks (thankfully): I've just had instances where my heart beats faster, my stomach hurts pretty bad, situations where I feel so overwhelmed & pressured & stressed out, and more. (Mine is pretty mild, physically.)
But someone else who has anxiety may have severe panic attacks. They may be actually unable to do certain things because fear or worries hold them back.
So obviously, if that "someone else" reads a book about someone with anxiety but doesn't get panic attacks, it won't be "good rep" for them. BUT. That doesn't mean it isn't good rep for OTHER people.
Even if it's horrible rep for you, that NEVER means that it doesn't accurately portray someone else. Even if a majority of people say that it's bad rep, it doesn't mean that it doesn't correctly portray just ONE PERSON.
In that case, readers just need to be aware that the book doesn't represent a majority of people.
So no, I personally believe that there will never be a book that can portray EVERY. SINGLE. PERSON. ACCURATELY. and therefore be "good representation", because everyone has different experiences!! And that's OKAY!!!
in conclusion?
I personally believe that no diversity is BETTER when the diversity in the book is potentially harmful, whether it be "wrong" or forced. But I also believe that having diversity that doesn't represent you PERSONALLY but isn't hurtful is better than no diversity at all. And if it's forced but it's developed well/not hurtful… I DON'T KNOW.
I personally believe that there will never be "good representation", for everyone, because we all have different experiences.
Full disclaimer: Whenever I talk about things I'm super passionate about, I tend to ramble and my words get all jumbled. So if I said ANYTHING that sounds like the opposite of what I'm trying to convey or is hurtful to anyone, PLEEEEEASE let me know so I can fix it ASAP!
Another disclaimer: I haven't received any mean comments about stuff regarding my opinions (THANK GOD), but if you disagree with me: Please stay civilized and polite! I'll respect your opinion as long as you respect mine. I feel like this is a really touchy subject haha. If you want a debate, we can have one, as long as it doesn't get nasty.
---
this is a super ranty post, so i hope you could make some sense of it? (i myself don't even know what i'm saying hahah) what are YOUR perspectives on "good rep" in books? is it better to have forced, incorrect, or no diversity at all? will we ever accomplish "good rep"?
p.s. thank you all SO SO MUCH for 1,000 followers!!! it means the WORLD to me and i love you all very much <333