I !! FINISHED !! MY !! FIRST !! WIP !! EVER !!!!
You probably can't tell that I'm excited, but I'M EXCITED. Me?? Actually committing to something and finishing it??? NEARLY UNHEARD OF????
I'm just SO SO proud of myself for finally finishing a novel. It's not good, definitely not. But the important thing is that I COMPLETED it and actually proved to myself that I could do it!!!
FLJS;FLASDF JTEWLKJREWIODG TJEOJA FJDSLWEITU PHALSKEJ.
Me? Dead? Right now? No.*
*This is a lie.
NANOWRIMO
Day 23: +2031 ~ 35705
Day 24: +1332 ~ 37037
Day 25: +1782 ~ 38819
Day 26: +2134 ~ 41133
Day 27: +350 ~ 41483
Day 28: +2211 ~ 43694
Day 29: +3040 ~ 46734
Day 30: +3472 ~ 50206!!!

Near the end of the month, I was writing almost 2K daily (except for Day 27 because I got tired), which was pretty cool imo?? I didn't feel that tired tbh, but I did run out of time to do other things.
The last day was a record for me, with 3472 words in one day!!
Also!!! Google Docs says my word count was exactly 50,000 words (I did that on purpose), but then on the NaNo validator, it says I got 50,206??? I'M NOT COMPLAINING. But where did those 200 words come from.

THINGS I LEARNED FROM THIS YEAR'S NANO:
I can actually write a (sort of) complete novel in a month??? I really hadn't expected to write 50K—my original goal was half of that. But then on the first day, I'd hit 833 words and felt comfortable enough to keep writing so then I just went for the 50K!!
I. AM. A. PLANNER. I suffered SO much without a detailed outline of what would happen. I mean, I kept writing, but it's trash because nothing was actually planned out, and I NEED that plan to write well.
I don't really get burnt out…? My problem is just STARTING the writing. Once I get going, I really don't get that burnt out?? Like, yes, I get tired of writing and bored and want to do something else. But not like I'M DEAD. HOW DO I GO ON WITH LIFE.
I shouldn't underestimate myself! Like I said, my original goal was 25K, and I doubled that I would get to that??? But this has given me new confidence in myself & my abilities as a writer. (Except I'll still be procrastinating with writing.)
FINISHING MY WIP!!!
So, after completing NaNo at 50K, I took a break from even LOOKING at my document… until the fated day of December 9th.
That Saturday, I realized that I would be posting a Writerly Update soon, and because saying "I won NaNo at 50K words!!" is cool, saying "I WON NANO AND ALSO FINISHED MY FIRST WIP EVER!!!!" is even COOLER.
Yes, I'm extra.
But!! I finished my novel yesterday with 53.6K words (at night, which was why I wasn't jumping up and down), and I am SO SO HAPPY AND PROUD AND EXHAUSTED. This trash novel is finally over, and now I can take a break from it until January. SOUNDS LIKE HEAVEN.
Tbh, finishing a novel is the best feeling. Knowing something that you've labored over for a long time is now COMPLETE is just so… amazing?? My tired brain was unable to really digest that I actually finished writing my first (short & trashy) novel ever, but as I'm writing this post, I feel so much more accomplished.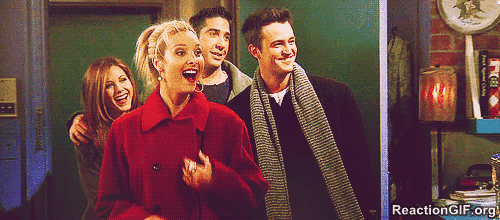 I mean, the end is rushed. The middle scenes are a mess. Nothing lines up. It's so slow. Nothing happens. The beginning is boring. Everything is boring. There is too much repetition.
BUT IT IS MY BABY. I LOVE IT.
(this is the very last line of my novel!!!)

STATS
Word count: 53660
Number of pages: 154
Chapters: 31
Sass: yes
Pain: yes
Death: none yet
FUTURE PLANS
I'm really obsessive about making plans because it makes me look and feel organized when I'm actually not that organized. It also gives me a goal and since I'm SUPER COMPETITIVE, it works well.
DECEMBER
Set aside GG & relax!! Aka NOT WRITE AT ALL. Because I'm absolutely exhausted from writing and I just want to do go a month without anything related to my writing. (Except for poetry because I can tell that I'm getting less inspired with that and NO.)
JANUARY
Start brainstorming again. I "brainstormed" during September, but it was horrible and I had no plot. So THIS TIME, in order for me to be SUCCESSFUL, I'm going to be coming up with an actual plot & character arcs. Because planning this time sucked.
FEBRUARY
Finish brainstorming & start outlining?? My outline was absolute TRASH because it didn't exist, which really made me suffer in NaNo. I NEEEEEED a detailed outline, so I'm hoping to start on it in February!
MARCH
Finish outlining!!! Like I said, I NEED an outline, so I'm putting a lot of focus into that. I'm thinking around 15K will be enough, maybe a little less?? I also want to leave a little room for fun things like AESTHETIC BOARDS, but probably not because #procrastination.
APRIL
Rewrite the WHOLE thing for Camp NaNo. I honestly don't know if I'll have the motivation to rewrite the whole novel, especially because Camp NaNo is definitely not the same as NaNo and therefore not as motivational, but I'm REALLY hoping to. So that I can finally set this aside* and turn to other story ideas I have.
MAY
Nothing here, you idiot. I'm not that obsessive with planning.
*Well, not completely. Because I'm planning on entering the 9K – 14K of this in the writing contest I've won for the last two years. Am I annoying? Yes.
SNIPPETS
Again, as I've yelled at you a million times before: These are all unedited. Even these ones, the "best" parts of the novel that I'm semi-comfortable with sharing.
Also these are literally the only funny parts in my novel??? Where has my sass gone??
I LIKE TO TORTURE MY CHARACTERS
NIKO BEING A SMART ALECK
BROTHERLY LOVE
IT'S SUPPOSED TO BE DARK BUT I HAD TO ADD HUMOR
KILL THEM
this was my way of getting a lot of words during nano, i'm really smart
Also can we really quickly appreciate the stupidity of this snippet:
POEMS!
You'll never believe what else I've been writing,,, even though I said it in the title of this post AND the heading of this section,,, it's just such a surprise??
I'VE BEEN WRITING POEMS!!!
My poems have finally become poems that I think I'll be proud of when I look back on them a few years from now, instead of cringing at them?? I mean, currently, I haven't had much inspiration, BUT STILL.
Poetry is even more nerve-wracking for me to share, because it comes from a place deeper than my stories do??? So there will only be snippets from separate poems (instead of whole poems because that's too much commitment for me).
I'll just pretend I'm not completely freaking out right now, all right??
---
how did nano go for you?? did you win? (of course you did) have you finished a WIP yet? what have you learned from nano? do you write poems?? what are your future writing plans? and most importantly, HOW ARE YOU??? 
p.s. i'm super sorry to not be posting a lot this month, but i have exams starting tomorrow, friday, monday, and tuesday. so i'll be taking off saturday to study, and to also catch up with y'all's posts & comments! love y'all!!!
p.p.s. i also don't know what to post on saturday so there's that