If you don't know already, I LOVE goals.
I really don't know why??? I think it's because I'm pretty competitive, especially with myself. So I love to make goals and check them off and pretend I'm successful in life, when really, I am not.
Plus I have something to aim for! Instead of wandering around aimlessly and randomly, trying to figure out what to do in my life!
And if I fail at everything, it at least provides me with something amusing to laugh at, at the end of next year, wondering how the heck I thought I could succeed at any of this. (I have weird coping mechanisms???)
So to 1) pretend I'm successful, 2) give me SOME kind of purpose in life, and 3) have something to laugh at next year if I fail, here are my goals for the new year of 2018 (which is coming up way too soon who allowed this)!!!
This is my fourth (WHAT) post in my mini-series "Goodbye 2017", which is the most unoriginal name you'll ever find!! You can read the previous posts HERE (1), HERE (2), anddddd HERE (3). Go read them if you haven't.
READING
Read 100 books.

I'm currently on my 100th book of the year & almost finished with it, so 100 books seems like the right amount of books for me to aim for! Plus 100 is just such a "whole" number and I like it.


.

Read more diversely.

I'm a HUGEEE advocate for diversity in books, and I'm determined to read more diverse books in 2018!! It'd be amazing to read ALL diverse books, but I don't think that's possible (sadly).


.

Keep track of reading stats in a… spreadsheet.

LISTEN. I KNOW I SOUND LIKE A NERD and I am BUT I REALLY LIKE KEEPING TRACK OF READING STATS. I've already prepared one, which will include book's ratings, genres, number of pages, diversity "levels" (for lack of better word), and more. I'm SO EXCITED.*
Read more ARCs!

I've requested more ARCs but haven't been approved for any (or at least haven't been replied to, which is understood). I'm hoping to be approved for at least four ARCs?? To see that I've somehow improved more than this year's amount of ARCs???


.

WRITE. MY. REVIEWS.

I think I have like 11 reviews to write???? And I really need to write those old reviews so I can start writing my reviews for the new year on time. (But let's be serious, it probably isn't happening because I am a lazy piece of rotten cabbage. Someone eat me.)
*I mean, I literally have no idea how spreadsheets work???? But apparently my little sister is some genius so I'll force her to do everything for me ask her politely for tips.
WRITING
Rewrite Glittered Ghosts. I'm hoping to be completely done with GG by April. I'm just going to re-brainstorm, re-outline, and re-write and then SET IT ASIDE. (Except for editing the first 14K for a writing contest.)
Write another novel!

I have NO idea about what this novel will be, but I definitely want to write another novel this year!! I don't know how hard that would be to achieve but I WILL do it!! Even if I do it for bragging rights!!!*


.

Brainstorm & develop other plot bunnies.

I REALLYYY want to write a novel with an Asian MC, but the only way I'd be able to execute the rep in the way I want to is to write a contemporary, and I… suck at contemporary. But I also want to explore the magical realism genre—and also perhaps a few fantasy ideas???


.

Write 5K in one day.

My current record is 3.4K in a day or something, but I REALLY want to push myself to write 5K. My main problem is just staying motivated enough to write for that long, but I have a feeling I'll be able to reach this?? Or at least 4K???
*Just kidding, that's horrible and something I would NEVER ever do.
BLOGGING
Reach… 1500 followers??!?!?

I got to 1K followers (!!!) in less than a year, which is honestly AMAZING to me. But for a majority of the year, I was posting three times a week?? So I probably won't be able to get another 1K if I post twice a week. BUT 1.5K IS AMAZING AND I'D BE COMPLETELY HONORED TO GET IT BY THE END OF 2018.


.

Finish up my new blog design!

A lovely blogging friend of mine made a few BEAUTIFUL design elements for me. I've been playing with other WordPress themes (they all suck) and I think I've FINALLY settled down on one. So I'm SUPER excited to implement the new design!!!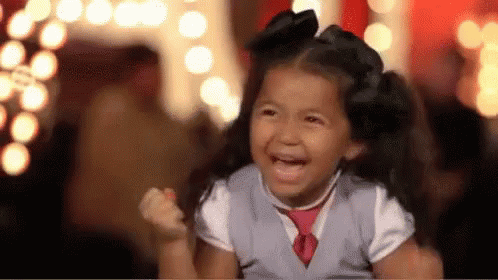 Take all the breaks I need.

This is highlighted in my little "Life" goals section next buuuuuut I really do want to start existing in the real world & not so much online!! So if I have to take breaks to achieve that, I will.


.

Make a new blogging/internet friend.

I've made SOOOO many amazing internet friends from blogging & Goodreads (and I'm not giving shout-outs JUST yet). I'd loooove to make at least one new one in 2018!! Chatting with my internet friends makes me SO happy aaagghhhh.
LIFE
I literally have no life but okay
Exist more in the real world.

Here's a little more of an in-depth reflection on this past year & how much blogging & Goodreads have affected me, but I know that I've been spending so much time existing in the online world that I forgot to exist in the real world. So this may mean more hiatuses or mini-breaks in 2018, but if it means spending more time with my loved ones outside of the internet, I'm happy with that.


.

Drink more water.

I don't know how successful I'll be with this one, but I REALLY REALLY want to drink more water in 2018. I drink like,, a few sips a day??? Which is weird, because for a person as salty as me, I should be drinking LOTS. (HAHAHHA I'm sorry.)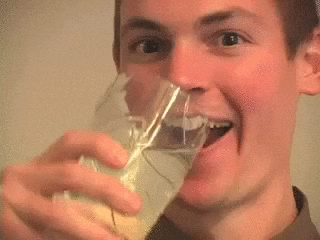 Learn more things about myself.

2017 was all about discovering new parts of who I am & realizing things about myself. And now that I've discovered those things, 2018 should be the year that I learn more about it and become more concrete in everything.


.

Take care of myself, not get so anxious, and de-stress.

This is probably my most important goal (besides like, drinking water because without water I WOULD DIE). Self-care & self-love are so so important, especially in the world we live today. In 2018, I hope that I'll be able to care for myself properly and try to tone down the anxiety & stress. Because life is WAY too short* to be worrying over everything (tho sometimes it can't be helped).
*Watch me die when I'm over 100 years old just to prove myself wrong.
---
what are some of your goals/resolutions for 2018? are you weird & like to make goals like me? how many books are you planning on reading? got a WIP you want to work on? and MAKE SURE TO TAKE CARE OF YOURSELF, LOVELIES!! you're the only you in the world, so don't hate on yourself because you're AMAZING!! <33 see y'all in 2018!!!