Today marks the FIRST DAY OF 2018.
I'm ??? fine ????? I mean I'm not saying I'm freaking out, but I'm freaking out????
It literally feels like it was just YESTERDAY that it was 2017.
(Yes, I did just make that joke. Yes, I will leave now.)
To be honest, 2017 was a pretty good year!! Of course, it had its ups and downs like all years do, but I was introduced to so many things & people and I'll always appreciate that.
December was a pretty GREAT month, despite the stress to read 100 books (which I managed)!!! School was off, I took a nice long break from writing, and I'm slowly climbing my way out of my reading slump.

I read 9 books this month and I can confidently say that I'm slowly getting out of my slump! Of course, one of those books was one I'd spent reading for two weeks in November and finished in December, and two books were poetry, and one was a webcomic… BUT THEY STILL COUNT.

click on the covers & titles to get to the Goodreads page,
and click on the star rating to read my review!
library haul?
Dear Martin Nic Stone // I'm SO SO excited to read this one, because I've heard amazing things about it!! Plus it's said that it's similar to The Hate U Give, and as I LOVED that one, I'm sure I'll love this one.
All the Crooked Saints Maggie Stiefvater // So this one is a VERY controversial one in the bookish community, so I'm not sure how much I'll enjoy it?? But hey it's pretty short so I'll read it.
Finnikin of the Rock Melina Marchetta // [not pictured because it's UGLY] I didn't get another book from this author as I promised (other) May, so I got this one instead. I'm… not excited.

book haul?
I got a total of SEVEN BOOKS this month and I couldn't be happier!!! Three were from my family, three were from Ju, and one was from Diverse Book Bridge (which is an extremely awesome organization that tries to get ARCs/books to underrepresented reviewers!!)
Also?? Remember when I told you in my last recap that I ordered 3 books from Book Outlet??? So I lied and didn't actually do that, but that's okay because I'm broke.
favorite book of the month?
Y'all probably know what I'm going to say here: Six of Crows and Crooked Kingdom. Those are some of my favorite books EVER—the characters & their arcs are AMAZING, the plot is so well thought-out, and the pacing is just right. Leigh Bardugo is honestly a genius???
And I barely reread any books in general. But I want to REREAD THESE BOOKS ALL OVER AGAIN.

disappointment of the month?
I had a pretty good reading month overall, I think!! Which is really great because the past few months, the books I read were NOT good. My biggest disappointment would probably Renegades (like last month when I THOUGHT I could finish).
Y'all, it took till after page 250 for THINGS TO FINALLY START GETTING INTERESTING. I'm not here for crap books like that!!
favorite review?
Well this isn't a review for a particular book, but I wrote a review of 2017 on Goodreads where I talked less about books and more about my personal life??? I think it's the most I've talked about my life on the internet tbh. But it really meant something to get it all written down!!
I surpassed my goal of getting to 1050 followers last month, which really surprised me?? I posted TWO TIMES LESS in December and I managed to get a lot more followers than in November??? I MEAN, I'M GRATEFUL. But like… what did I do and how can I do it again.
I also have gotten the finalized blog design elements from a friend who offered to make them (and will be revealed later on)!! So now I have to make just a lot few more elements and fix up a few things and I'll be able to implement the new design!!!
(I also FINALLY found a theme that works somewhat decently. I AM ETERNALLY GRATEFUL.)
stats?
6 posts
3,353 views
637 likes
726 comments
83 WordPress followers + 0 email followers
top posts of the month?
favorite post of the month?
This was probably what you all expected, but I LOVED WRITING MY 2018 GOALS POST OKAY I KNOW I'M NERDY DON'T INSULT THE NERDS.
posts i loved?
*I don't even know if this is an actual expression, but I'm tired and I'm fabulous so there's a new creation from yours truly.
around the internet?
last month, I took this section away because I literally had nothing to share, but all of a sudden THIS MONTH I'M BOMBARDED WITH THINGS OKAY I SEE HOW IT IS
Well first of all, I finished my first ever novel!!! I'm SO extremely excited and proud of myself for doing something I thought I'd accomplish YEARS from now, even though the draft is a total mess of crap.
It's not even the story of my heart or anything special to me, but it just means a lot that I finished A NOVEL.
I'm really dreading having to re-plot, re-outline, and re-write it tho WHY DID I DO THIS TO MYSELF.
Also just saying, but I'm really proud of my last line. "That is when Maire begins to scream"??? YES PLEASE.
I also finally received my $150 cash prize from a writing contest!! They promised me that I would get it in October and I GOT IT IN DECEMBER. I mean, at least I got it. But where was all that money when I was Christmas shopping.
I wrote more poetry!! And it was okayish poetry!! Here's a tiny snippet of one because I crave validation!!
It feels like the month of December just decided to pass by really fast and I can barely remember anything that happened???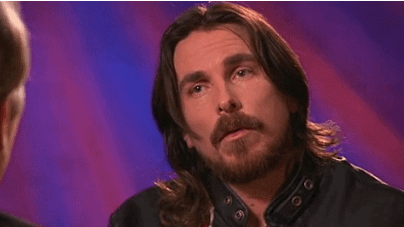 Well first of all, I went to a dance convention, and while I was SUPER sore, it was so much fun!! I've definitely become less shy when dancing and hope to become even less shy.
Performing was SUPER stressful, and I almost fell out of a lift thing (in which I was flipped upside down like a pinwheel), but it's okay!!! We did okay!!!
Then with my dance team, I wrapped presents for a a child foster care center where they packed up lots of things to send the child off with to their new home!
The child I mostly wrapped gifts for the whole time was a 7yo boy who, wait for it, LIKED BARBIES AND MAKEUP AND EASY-BAKE OVENS. And like yes!!! This is my soft boy!!!
I'm so proud of this little dude even though I've never seen or met him. Screw gender roles & stereotypes. Boys can play with Barbies. Girls can play with toy cars. Boys can wear makeup. Girls can NOT wear makeup. Society's idea of "femininity" and "masculinity" are so mESSED UP and just let children & grown adults BE THE WAY THEY WANT TO!!!!
Anyways, moving on…
I don't remember when it was, but for the first time in seven years, IT SNOWED!!! I screamed when I found out and immediately went out. I was probably out there for an hour or something??? It was super super light at first, but then all of a sudden it started coming down harder!!
There wasn't enough snow to actually play in, and it was at night (hence why I didn't get good pictures) BUT IT WAS SO AMAZING AND I LOVE IT AND I WANT IT TO SNOW AGAIN.
(I wrote this post before the 31st, but I'm updating to say: Y'ALL OMG IT'S SNOWING AGAIN THIS IS A RECORD AAAGGHHHH I CAN'T BELIEVE IT I WOULD GO OUTSIDE BUT IT'S WAY TOO COLD AAAGGGHHH.)
I got my bathroom remodeled and it looks SO COOL. I mean, I kind of choke to death from all the steam in the shower, and then get hit by the blast of cold from the literal Arctic as soon as I step out, but whatever!!! Anything for the aesthetics!!!
It was my dad's birthday

so we celebrated by eating chocolate cupcakes!! Meaning, I ate two chocolate cupcakes while my dad ate none. (He consented, all right.)
I had exams

and they went really well!!! So far, I've gotten REALLY high grades and I'm super proud of that!! I'm also really surprised because I thought I'd done worse on certain exams but apparently no???
Then I took (and still am taking) a break from school and it feels like A WONDERFUL MAGICAL NEW REALM please can I stay forever and pretend like my responsibilities don't exist this is so great never stop.
And of course, there was Christmas where I got some pretty great gifts and gave cool (hopefully) gifts. I also participated in a gift exchange with my amazing friend and I got some PRETTY GREAT things out of that too!!
READING
read at least 9 books 

✓

 (OH WOW I FORGOT THIS WAS A GOAL BUT I ACHIEVED IT ANYWAYS!!!)
write & upload at least 6 reviews 

✓

 (oh yikes, this was a goal?? well I had three short reviews, and finished & uploaded 3 more… SO YES)
request ARCs 

✓

 (I requested two that I REALLY WANTED but I've gotten no reply & or no books in the mail so that was a fail… BUT I REQUESTED)
WRITING
take a complete break from my WIP! 

✓

 (I DID AND IT FELT SO GOOD)
write more poetry

 ✓

ㄨ

 (so my quality of poems has gone back up but I don't write them daily like I used to??)
participate in writing challenges? 

ㄨㄨㄨ

 (I literally forgot any writing outside of poetry existed and texted my friend on the 29th like, "JANUARY IS SOON I HAVE TO START WRITING AGAIN NO)
BLOGGING
reach 1050 followers 

✓✓✓ 

(y'all!!! I surpassed this!!! I got to 1,076!!! I'm so happy!!!)
explore more design things ✓✓(I FINALLY decided on my new theme so thank god for that)
stay on top of posts & comments 

✓

 (I ACTUALLY DID IT THIS MONTH)
LIFE
drink all the water in 1 bottle a day 

ㄨ

 (uh)
fix posture at least 1 time a day 

ㄨ

 (uh)
get 9 hours of sleep at least once a week 

ㄨ

 (before: "I CAN ACTUALLY DO THIS", now: "well going to bed at 2 am & waking up at 10 am gives me 8 hours so no" look y'all it's the YouTube videos)
LOOK I ACTUALLY ACCOMPLISHED THINGS FOR ONCE!!!! Just ignore those life goals.
READING
read at least 7 books (I have no idea what it will be like going back to school and I'm STILL in a slightly slumpish mood so this seems reasonable to me!!)
write & upload at least 5 reviews (I have about 13 reviews I need to write so I should get started)
keep track of reading stats in a spreadsheet (Y'ALL I'M SO RIDICULOUSLY EXCITED ABOUT THIS let's hope I stay committed, which, tbh, I probably won't)
WRITING
come up with an actual plot for Glittered Ghosts (what's that?? I can't hear you over my cRIES OF DREAD & DESPAIR)
write more poetry (I really want to get into the habit of writing poetry daily, or a little more regularly??)
do a little… something (I'm not saying anything but I THINK I'm going to be revealing a HUGE little tiny thing concerning my writing??? STAY TUNED)
BLOGGING
reach 1,150 followers?? (I don't know if this is ACTUALLY possible but hey I got 75 followers in December, surely I can do it again???)
implement my new blog design!! (which means making a few more elements, fixing something, and then launching it!)
CELEBRATE MY ONE-YEAR BLOGIVERSARY (Y'ALL CAN YOU BELIEVE I'VE BEEN BLOGGING FOR ALMOST A YEAR NOW THIS IS SURREAL)
LIFE
drink 1 water bottle each day (probably not happening)
straighten back at least 1 time a day (also probably not happening)
get 9 hours of sleep at least once a week (I REALLY WANT THIS TO HAPPEN)
I'm going back to schooooooool. (Read a long whiny voice.) I'll be heading back on the 7th of January and I'm!! not!! ready!! It was absolutely amazing to not stress about school stuff, and I am NOT looking forward to that pressure again. Here comes another semester (before SUMMER BREAK)!!!
My ONE-YEAR BLOGIVERSARY is at the end of the month!!! Specifically, it's on January 22nd and I'm so so excited for it to arrive! I don't have any giveaways planned, sadly, because I'm broke. But I will probably be doing another Q&A, and it most likely will be the day that my new blog design is "launched"!!
It's the first month of the NEW. YEAR. I'm not freaking out about this at all???? I mean, I'm just not ready for the kind of commitment that comes with each new year… it's literally like JANUARY: STICK TO YOUR GOALS OR YOU FAIL. And then February: okay guess what you're not reaching your goals so you should just give up now for the rest of the year.
---
how was your last month of 2017 aka december?? can you BELIEVE IT'S 2018 NOW??!!? doing / did anything to celebrate? what are goals you have for january or even the whole year of 2018? are you ready to start a WHOLE BRAND NEW YEAR NOW??? (as you can tell, i am not)
p.s. this post is ginormous, MY APOLOGIES