Bookworms are very contradictory. 
I'm sure I've talked about this before??? I mean, everyone basically contradicts themselves these days (including a certain… American political figure*), but bookworms contradict themselves THE MOST.
I think the books just kind of like mess with our minds and make us prone to unintentional lying??? Or dramatizing everything???
So because we all need a little help in life, today I'm giving a few situations where bookworms say something TOTALLY different than what they mean. If you're not a bookworm, you can recognize when your book lover friend is lying to you and get them the help they need.
And if YOU'RE the bookworm, you'll probably find yourself in a lot of these. I hope. Otherwise that would mean this is all me and that would be AWKWARD.
*OOPS I'M SUPPOSED TO KEEP THIS UN-CONTROVERSIAL.
1. HOW MUCH WE LIKED IT
What bookworms say: I HATE THIS BOOK. Why did they do this to me???? I can't handle this. I'M SOBBING RIGHT NOW. I WANT TO SCREAM. How dare they, I'm never reading books ever again, I can't believe they did this omg!!! WHY.
What bookworms mean: I love this book and I will force everyone on this planet to read it if I have to because everyone deserves to be happy and have this book in their life and I will forever stan this book for as long as I live.

This is the MOST obvious contradictory statement that a bookworm tells. Often, when we say, "I HATE THIS BOOK," we actually mean, "I LOVE THIS BOOK."
Why can't we just say we love it and make life so much more easier for everyone.
BUT. Generally we "hate" a book because it damaged our soul or something. (I say that casually, but I assure you, IT IS NOT CASUAL.) And we hate books for hurting us, but at the same time, we LOVE them because it makes us feel emotions????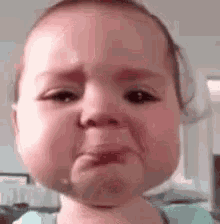 And then sometimes, we ACTUALLY hate the book and say we hate it. Or other times, we sarcastically say, "Wow I love this book!!!! So much!!!! It was absolutely amazing!!!!!" when we actually did not love the book at all.
It's not my fault we're confusing okay. We're just trying to have a good life.
2. LEVEL OF HURT
What bookworms say: I am not crying. This book did not hurt me at all. I have a stone cold heart that cannot feel anymore. I am frozen inside. I am basically dead.
What bookworms mean: I AM 100% CRYING. SOMEONE HOLD ME. THIS BOOK PENETRATED THROUGH MY STONE COLS HEART. THIS BOOK REVIVED ME AND THEN KILLED ME AGAIN.

I don't know why we like to pretend we're okay when we're actually not???? Like nobody is going to help us if we say we're fine???
Random important note: If you're in a bad place right now, please find someone to help you!!! You may think it isn't that important, but it IS, and if you're not okay, someone can help you get to a better place.
Anyways… the "I'M 100% CRYING" part does not apply to me at all. I barely cry over books (only tear up!!!). So when I say "I'M CRYING I'M SOBBING"… I'm actually not.
(I have no heart, I know.)
3. TBR
What bookworms say: My TBR is FINE. It is completely under control, and I'm super proud that I've managed to keep it like this!! It's so tame and I know ALL the books on it. I will definitely be able to read them all by this time next year!!!
What bookworms mean: MY TBR IS INSANE PLEASE HELP ME I HAVE OVER 1,000+ BOOKS I WANT TO READ I DON'T EVEN KNOW WHERE TO START I THINK I WON'T START AT ALL THEN.

We all really just WANT to look like we have our TBR under control, when we actually don't. It's literally like me coming up with a plan for the day of what I should do and when I should do it, but instead, NOT FOLLOWING IT ALL!!!
(I do that a lot.)
I like to appear organized??? Or trick myself into thinking that I will actually stay on task and not get distracted???? BUT IT NEVER WORKS.
4. RECOMMENDATIONS
What bookworms say: Omg thank you so much for the recommendation!!! I will definitely check it out as soon as I can. It sounds SUPER GOOD!!
What bookworms mean: I will put this on my TBR and forget about it forever.

Or sometimes… we won't even look at the book at all. Which is not at all very nice because 1) we say we will check it out and we DON'T, and 2) a lot of times, we're actually asking for the recommendations. And then we don't care about them????
Other times, we say we are thankful for recommendations, when we really mean: WHY ARE YOU ADDING TO MY TBR STOP.
5. AMOUNT OF READING
What bookworms say: What are you talking about?? I read SO LITTLE. It barely takes up my time. I don't know how I read so many books tbh.
What bookworms mean: I read literally every second. I have nothing else to do with my life except read. You will never see me not reading a book. Reading is the only thing I do. I'm pathetic.

We all try to be modest,,, or at least look like we're not completely a loser for sPENDING SO MUCH TIME READING. (It doesn't work.)
I actually don't read that much??? I mean, an average 300-paged novel probably takes me 4ish hours to read. But I have homework to do and school which takes up like 8 hours of my day + 40 mins of commute. So in a day, on average, I probably read for about an hour??
That's when I'm supposed to be sleeping of course.
6. OTHER HOBBIES
What bookworms say: Dude I have SO MANY OTHER HOBBIES I don't know how I make time for reading??
What bookworms mean: I literally have no life and I want someone to talk with me so I won't sit in my room and read all day like the sad rotten potato I am.

I BARELY HAVE ANY OTHER HOBBIES THAT DON'T INVOLVE BOOKS??? I blog about books, I write reviews for books, I write books, I READ books. The only other thing I have going for me is dance and piano, and even I don't love those as much as I love books.
Am I really ?? that pathetic??
(Literally everyone: YES.)
I'm literally known as the One Who Carries Books Everywhere at my school,, for a reason??? I have no other life than books??? 
This is depressing to think about.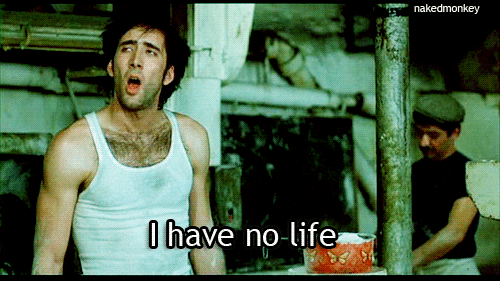 7. REVIEWING
What bookworms say: Review to come!!!
What bookworms mean: REVIEW NEVER TO COME.

Okay this is BASICALLY ME in a nutshell when it comes to book reviews. (Except for like… ARC reviews because then I HAVE to write them.)
But I always say RTC (which means review to come) and??? It never comes??? Or it does, but 5 MONTHS LATER. I think right now I have around 13 RTCs, one of which is from September.
HOW AM I SUPPOSED TO REMEMBER WHAT HAPPENED.
8. AMOUNT OF BOOKS
What bookworms say: I have enough books!! I mean I literally ran out of storage space for them, why would I need anymore??? And I can just get some from the library hahaha!
What bookworms mean: PLEASE GET ME MORE BOOKS.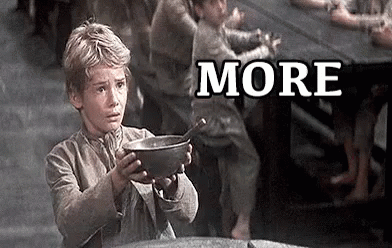 I think every book lover lies to themselves about wanting more books. We try to ourselves NO, we do NOT want any more books, and we certainly do not NEED any more books.
And yet we actually know deep down that you can never have too many books.
My problem is that I'm actually literally BROKE and have no money to get books. But if I ever get the chance or I feel like I can spend some money, I will definitely ask for books. Because I NEED THEM.
(But when my mom asks me what I want for my birthday/Christmas, I always say books, but then not ask for more than just a few??? I feel bad that they're so expensive??? BUT I NEED MORE BOOKS????)
9. SHELF SPACE
What bookworms say: I need more books. I NEED MORE BOOKS. Can someone buy me more books?? I ran out of shelf space but I will squish the books in with all the other books if I have to!!
What bookworms mean: I literally have no shelf space so the books will go on top of the shelf and also on the floor. I do not need anymore books. I need more SHELVES... WITH BOOKS INCLUDED.

So I actually do have shelf space… if I took out all the cringy YA & MG books I used to read before discovering the Mainstream Books* but then it would look like LESS OF A RAINBOW!!
I currently have 7 books (from my December haul) sitting on the floor, out of the way. On my shelf, I've stacked books horizontally on top of the other books (and it looks so UGLY because the books have different heights so the book on top are all lopsided and !!!).
My shelf is literally just a shelf above my desk, so I have NO room????
But I will always take more books. The floor is good enough storage space.
*If there's one thing you need to know, it's that I like to be Edgy.
---
what else can you add to my list of bookworm sayings vs. meanings? do you have a life other than books?? what's your secret for maximizing shelf space? do you ACTUALLY look at book recs given to you? and how much do YOU read daily???