There are lots of things I complain about.
For example, the fact that I don't read fast enough, I don't own enough books as I'd like, I don't have nearly enough time to do anything I want.
(So apparently I don't have enough of a lot of things???)
The point is, I have a lot of complaints. Too many. And WordPress isn't exempt from any of my complaining nature, because I'm just too full of salt & discontentment that it overflows onto everything I come into contact with. Like mangoes, did you know I HATE mangoes????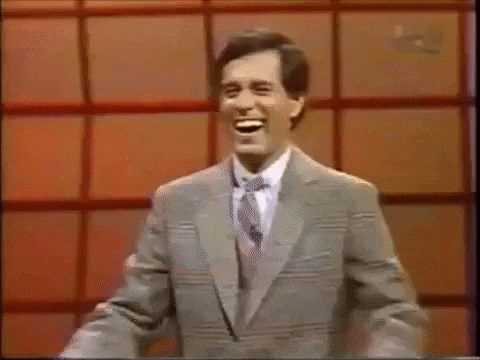 So today, I'm going to talk about 9 things that I want WordPress to improve in, since I just have to release all my saltiness!! Hopefully these are all things you want to??? Otherwise that would be awkward and I'd be lying in my post title.
1. better (free) themes
The ??? WordPress ?? themes ??? suck ?????
Okay, so a lot of them are actually decent. Just like the one I'm currently using (Nucleare). Obviously I like it, otherwise I wouldn't be using it???
BUT. There are always those one or two things that ruin the whole theme. For example, when I was looking for new themes for my blog (because Nucleare is annoying me now), I found a couple of really great themes!! But then they either:
had a HORRIBLE color palette (orange and purple??? that is literally the worst color combination you can get???)
OR messed up with the menu (aka they had a "toggle menu" option but with the menu, they also had the SIDEBAR there. no)
2. more color options in color palettes
THE COLOR OPTIONS SUCK.
Nucleare literally has three color palettes and two of them are both greenish/blue????
And yes, I 100% understand that WordPress has to make money and profit from people upgrading and therefore being able to choose their own custom color for their blog blah blah blah. But AT LEAST don't give us options where orange and purple are used in the same theme. No. That's not how it works.
LOOK AT THAT.
WHAT IS THAT.
IT LOOKS LIKE HALLOWEEN EXCEPT MUCH, MUCH SCARIER.
3. NO. READER.
Okay, so this is completely my opinion of course, and not something every blogger will want. But I find this so important???? (If you want, here's a post on the pros & cons of viewing posts on the Reader vs. the actual site.)
Of course, there are things that the Reader doesn't provide, such as special formatting and not being able to see the blog design, and as someone who spends a lot of time on those things, it really sucks that the Reader erases that.
But. This is something I wasn't aware of until after I published the aforementioned post, but when you view posts in the Reader, it doesn't count for the post's page views. Now, page views are not always reliable, because it could be one person randomly clicking on a post then clicking out. But there are instances where stats are really important??? For example, when requesting advanced reading copies of books from publishers, you talk about page views. And each view on each post means a lot, ESPECIALLY when publishers are picky.
But like!! Still have some sort of feed so we know what new posts there are!! Just take away the part where you can read the whole post from it because that's a big no no.
4. make it easier to adjust font size
So, in case you don't know this, you CAN make text bigger and smaller than the default, but it requires HTML formatting and,,, I hate that.
(I've talked about what codes to use, but I recommend looking at this post by Analee for a better explanation!!)
It's literally SO ANNOYING that I have to insert a code* to increase or decrease the size of my font??? Like a button to do all of that for us would be VERY MUCH APPRECIATED. I'm not sure how achievable that is, but WordPress, do you want your users to be happy and your software engineer coding people to be miserable, or not.
*Well there is a shorter code I could use, but because I'm a perfectionist and I also apparently like to waste time on small things like the exact size I want my text to be, I use the longer code!!!!
5. more font selections
So the font selections we have are pretty cool right now. And I KNOOOW WordPress has to make money from bloggers upgrading to choose their own custom fonts. But?? Give us better fonts to start off with????
Like, I don't mean to attack anyone who uses these fonts, but:
Who even uses those??? They're so ugly???? ANONYMOUS PRO & SOURCE CODE PRO ARE FOR HTML EDITING. CODING. NOT BLOG FONTS.
(Okay, just kidding on Fondamento. I find it personally SO UGLY but I know others don't and it's MUCH better than Anonymous Pro & Source Code Pro.)
6. make it easier to format images
So I recently* discovered that I actually CAN make a row of images centered without making it in one long line down!!
Basically, I learned that I could do this:
Instead
of
this:
Also please appreciate me being brave enough to show this gif of me almost being soaked from a wave SIX TIMES.
Like!!! It didn't take THAT long to do Option #1, but it still required me to do HTML formatting/coding and wouldn't it be nice to just have a button that made it all centered for us?? WITHOUT using the weird grid things that WordPress provides when you upload several images at a time???
*Recently meaning like two months ago.
7. put actual spam comments in spam??
Okay look, I know that WordPress/Akismet can get super faulty with filtering what IS and ISN'T spam. Like, I get marking a comment as spam and putting it in the pending folder if it has a link, or if it's ALL CAPS !!! SCREAMING !!! LIKE !!! THIS !!!!
But when it's like:
WHY DO YOU PUT IT IN THE PENDING FOLDER. IT'S OBVIOUSLY SPAM. WHY DIDN'T IT GO TO THE ACTUAL SPAM FOLDER. THEIR USERNAME IS LITERALLY FJWETDIJSJ. THEIR EMAIL ADDRESS IS SKETCHY. THEIR WEBSITE IS SKETCHY. THE LINK IN THE COMMENT IS SKETCHY!!!!
(And yes, that is a legit spam comment WordPress put in my pending spam comments. I got this exact comment another SIXTEEN TIMES on the same post.)
For anyone wondering WHAT THE HECK I'm saying, if you go to yoursite.wordpress.com/wp-admin > comments > spam to find the pending spam comments. Basically, WordPress puts comments in that spam folder that it THINKS are spam comments, but they want to make sure, so you can either approve it, or delete it permanently. But it also has a separate spam folder where it DEFINITELY is spam, so I'm just wondering why comments like the one above aren't put into that folder????
8. make it easier to arrange pages
So I have NO idea if it's any easier or harder to arrange the pages of your blog. But when I started blogging on WordPress, there was some setting that made it SUPER easy to make it a subpage, or delete it, or hide it, or WHATEVER.
(I obviously know a lot about this.)
But then after April, when NaPoWriMo (National Poetry Writing Month) ended, I wanted to take my "NaPoWriMo" page down* but not completely delete it???? So like. Delete it off my menu, but still have the page active so that if I visited the right URL**, I'd still be able to see it.
WELL. IT WAS MUCH MORE COMPLICATED THAN WHAT IT HAD BEEN LIKE IN JANUARY WHEN I'D MADE MY BLOG.
So like?? I have no idea how pages in the menu works anymore??? Like even when I go to wordpress.com > My Sites > Site Pages, I can't make subpages and all that like I used to be able to???
It's so complicated that I don't even know what to talk about. I have NO IDEA how any of this works.
*Tbh I'm kind of shocked that I actually posted my poems on my blog,,, like yikes.




**YOU'LL NEVER GUESS IT.
9. come with some kind of GUIDE
When I started out on WordPress, I had to figure out all the things by myself. I had an advantage, as I'd been wanting to start a blog for a month, so I stalked people observed people and made pretty graphics like them to attract followers friends people.
I also had a WordPress blogger friend, who gave me mini tips and tricks (such as turning on comments & likes & shares for all my pages, since the DEFAULT doesn't include that *cough cough WORDPRESS CHANGE THIS*).
But everything else? I had to figure it out by myself.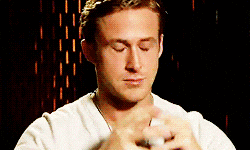 Of course, there's support.wordpress.com, but it doesn't solve ALL your problems. I had to look up how to change font size in WordPress, how to change the comment prompt ("Leave a reply!"), and more. I had to play around randomly with WordPress to change the time zone to the correct one, what sharing icons I wanted to display, and other things.
It'd be SO much easier if there was some kind of guide to it all. Because I'm still discovering new tricks, and I've almost been blogging for a year. (!!!!!!)
Of course, it's probably not very REALISTIC that WordPress makes a guide for new bloggers, but at least make things more accessible??? I had NO idea the WordPress Admin existed until I… did something, and the WordPress Admin is something with SO many things to personalize for your blog.
But who knows??? Maybe your favorite blogger* might do a post with all the little tricks they've learned from blogging.
*So, not me.
---
so, what improvements to wordpress do YOU want?? have you found any cool tricks to use? do you know what the wordpress admin is??? (it's understandable if you don't, since WORDPRESS DOESN'T TELL YOU ABOUT IT) isn't purple/orange the WORST color combination? and would you like a post with little wordpress tips & tricks???