Diversity in books is SO. SO. important.
If you haven't gotten that already????
But seriously, I've talked about diversity in books a few times before (definitely not enough), but I never once mentioned WHY it was so important?? Which is shakening information. Because this is something so so important* to me??? And yet I never mentioned WHY.
So today, I'm obviously going to be talking about why diversity is needed in books. And also why we need to promote books with diversity in them.
It's going to be to VERY ranty and also quite all over the place, but I need a place to vent and ramble and what's a blog for if not that??
*WHAT'S ANOTHER WORD FOR IMPORTANT.
IMPORTANCE OF REP
(This is literally all over the place but,,, I tried.)
People who are not white, straight, Christian, cis, skinny, able-bodied, or neurotypical are pushed down by the people who are. These people are marginalized in the world. And that means that everything, from books to movies to commercials, is dominated by all the people who fit into the mentioned "standards".
But the world is not only made of only those people. So it is 1) not a realistic portrayal of the world, and 2) it is extremely erasing of the MILLIONS of people who are not like that.
As someone who belongs to a variety of minorities, it makes me so happy to see myself represented in books. I rarely see myself represented because literature, like I said, literally DOMINATED by the majority.
It's important to represent marginalized people in books, because those people deserve to see themselves in what they read.
As a child, I remember reading books with an all-white cast of characters, and watching shows with an all-white cast of characters. I remember writing stories about white people and no one else.
I never saw myself in books, and because it had become the default for me to see white people, the thought of reading about an Asian character never even crossed my mind.
Representation in books gives a voice to those don't have one, whose voices are smothered because they are in a minority. Especially when they are #ownvoices novels, where the author writes about the minority they belong to.
I've never had this experience fortunately, but I've heard many marginalized people talk about how they read books about white, straight, cis, etc. people and felt like they were "wrong" or "unworthy", just because they weren't like the characters they saw.
That is so utterly horrifying, that the lack of marginalized characters in literature & media can affect someone's idea of self-worth. It's yet another reason that rep is important.
IMPORTANCE OF PROMOTING
So I'd originally planned this post to just be about the importance of diversity & rep, but then this morning, I saw a status update on Goodreads (which we all know is a very opinionated site) that made me a little,,, angry.
Basically, this person said that they didn't really care about characters' race, religion, sexuality, etc. Then in the comments, they clarified that what they meant was that they wouldn't pick up a book just because it was advertised as diverse.
Now, I get that people have their own tastes and reading preferences. But to say that they don't care about characters' race, religion, and sexuality is such a PRIVILEGED view to have.
Right now we're in a world where more minorities are just beginning to be represented. We should ALL care about marginalized characters, because no one has for a long time. If you don't care about diverse characters, you don't care about the fact that
Which brings me to the point of this whole section: boosting diverse books.
We need to promote diverse books.
Of course, I don't like to read books that are diverse "just to be diverse", because I find the rep to be inaccurate, and I'd rather spend my time on diverse books that actually make an effort to portray marginalized communities correctly, rather than just to tick off a checkbox.
But there are people who are ACTIVELY SEARCHING for representation in books. If books aren't "advertised" as diverse, they won't be able to find it.
I picked up a book, Girl on the Verge, solely because I found out that it had a Thai main character. In the end, I couldn't connect to the rep at all (I'm still salty).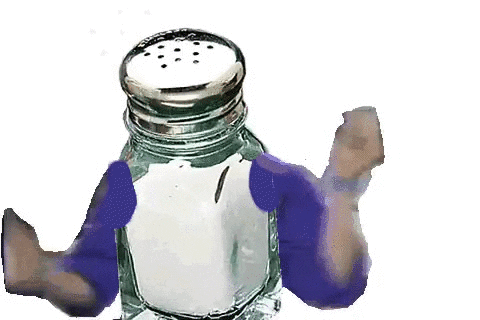 However, it means SO SO much to me that there's just ONE book with a Thai character in it, a main character no less??? I don't want to invalidate white readers' experiences, but I'm 98% that none of them have ever been EXCITED to find out that a book has a white character in it, because it is something so common and it is no surprise that there is a white character.
Because we all assume that books have white/straight/cis/etc. characters until we are told otherwise (don't tell me you're exempt from this), it is SO important to promote diverse books because without that boosting, we have no idea that the books are diverse.
And because diversity & rep is so important to marginalized readers, it's important to PROMOTE them and TALK about them. So someone can find the rep they've been looking for, so someone can read about another person's experiences.
We NEED to know that books are diverse. We NEED to boost them in the community. We NEED to make diverse books a priority, because for years and years and years, literature has not represented people they need to, and diverse books do that.
By not supporting the promotion of diverse books, you take away a voice that boosts other voices that have not been heard.
So this post is an absolute MESS. But my main message here is:
Diversity and representation in books is SO important, because marginalized people deserve to see themselves in books, because they normally don't. It gives a voice to a community of people who have been silenced or ignored because they are a minority.
It's important to promote diverse books, because there are people searching for books that represent them. Because for decades and decades books have been majorly white and now we have to work to boost voices that were not heard before.
READ DIVERSE BOOKS!! SUPPORT DIVERSE BOOKS!! PROMOTE DIVERSE BOOKS!!
---
what are your thoughts on these topics? why do you think we need diversity & good rep in books? do you believe we need to promote diverse books?? what types of rep are YOU looking for in books? and have you found any books that have an accurate portrayal of yourself??? (rec me ALL the diverse books!!)
p.s. this post is literally the Messiest thing I've ever written, but I think it's because I just care so much about this topic that I can't find the right words to express myself so thanks for sticking with me!!!