March was a really tough month.
It had a lot of ups and downs? Most notably was my mental health. It started out great, got worse, and then kind of got to a "meh" position again. But there were also little things scattered throughout it that made it more bearable!!!
(LOVE SIMON LOVE SIMON LOVE SIMON.)
It was also the month that 1) I blogged WAAAAY less (and it was so so relaxing omg) and 2) a lot of things happened. Just like, in general. In life, in reading, and so much more.
So I read 8 books this month!! One was a webcomic, one a novella, and two were rereads!! I'm so good at this reading thing!!!!
I finished a book the morning of April 1st though so…
In better news, this month I actually BOUGHT a book with my own money (actually it was from a gift card so technically not my money but the gift card was given to ME so it's pretty much mine now!!), received an ARC of one of my most anticipated 2018 releases that wasn't from a publisher, and also—the most exciting part—GOT A NEW BOOKSHELF!!!
I also read a lot of highly-rated books this month but I have Legitimate Reasons for that but I don't need to explain myself when I enjoy books, so I won't. (Aimed towards all my "friends" who mock gasp when I "actually like a book".)
book haul?
This month, I bought All Out, one of my most anticipated releases for 2018 (and I definitely do not regret it). I also received The Astonishing Color of After, thanks to Ilsa, Jackie, and Ju trying to win it in a giveaway for me, Ilsa catching the attention of the lovely Lili, who got her friend to send her ARC to me!!
(THANK YOU SO MUCH!)
I also!! GOT A NEW BOOKSHELF!!! It's very pretty and I like it much more than my old one, which was just a hutch above my desk. And before I got the bookshelf, I was having multiple breakdowns each night, but then after I got it, I was completely fine and I was just overall very happy!!!
Here it is in its tall glory:
(Tbh it's WAY too tall, it's like 2 feet taller than me. And it's taller than the door. Which means to get it out of my room, we'll have to take it apart. Yikes.)
And here's a (PRETTY!!!) closeup of the specific shelves I've filled up:
Obviously, filling up only 2 of the shelves out of 7 is a sign that I NEED MORE BOOKS. (Also Renegades wouldn't fit so then I just ended up hiding it on the very top shelf because I didn't want to be reminded of disappointment by leaving it out on display, like I did with Crooked Kingdom and Girl Made of Stars, two of my favorite books!!)
favorite book?
Simon Vs. the Homo Sapiens Agenda, 100%. Mysterious Benedict Society is more of a nostalgic five stars, All Out is technically supposed to be four stars, and again, I barely read webcomics and have no idea how to "correctly" rate them. (This is me justifying why I'm not choosing my other 5-star reads.) And also, this book means so so much to me and I just LOVE IT.
disappointment?
Okay, while Furyborn was a really big disappointment for me, especially with all the good reviews at first PLUS the promise of bi rep, but… And I Darken was an even bigger disappointment??
I mean, I should know better than to expect to love a historical fiction book by now, but all my friends loved it. It was gay. I thought I would love it too. AND I DID NOT.
favorite review?
My favorite review I wrote this month probably had to be for All Out, and not for really any reason?? Like I'm just proud of it??? It's formatted Professionally I guess. I don't know. I LIKE IT.
updates?
So I blogged WAY less than I normally do. Like a lot less.
This was because I was trying to be aware of my mental health and cut out stress from blogging!!!
And I can't decide if this actually helped?? Because I had so much free time (especially over Spring Break) and I really didn't do anything, which 1) caused a vicious cycle of regret and self-hatred and feeling drained and then continuing to do nothing because I was drained, and 2) allowed time for Bad Thoughts.
So maybe if I'd been blogging, I might've been more distracted??
But I mean, if I'd been blogging, I would've ended up hating it more and more because there were times where I just did not want to blog.
post of the month?
I literally posted three times this month. One was a recap. One was a response to feedback survey results. Only ONE was a "real post" which was:
My favorite post also happened to be this one! It was really interesting to see everyone's comments on that, because I loved finding out about how others saw this issue! It was also a lot of fun to rant about things. As always.
Y'all I literally accomplished NOTHING this month with writing.
I actually had the motivation to write, which doesn't happen often, and I wanted to write!! A lot!!!
But then 1) I got distracted by other things, or 2) I… had no inspiration. None.
So the main thing that I wanted to work on this month was plotting my WIP and developing my characters so that I could outline it for Camp NaNo. Well guess who still has no plot!!!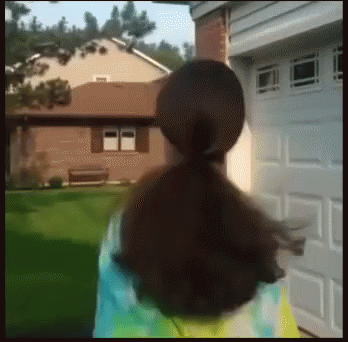 I'm going to try to attempt plotting/outlining for Camp NaNo this month

, but between school exams and my very unpredictable mental health, I have no idea how much I'll be able to accomplish!!
UPDATE: It's April 4th and I have written nothing. Absolutely nothing. 
But I do want to know what the first few chapters will look like since I'm planning to write them and send it off to a writing contest. :)))

I was able to complete a 4K-word short story tho!

My literal only motivation for that was that I was entering it for a writing contest, and if I won the writing contest, I would get money. I have no shame.
Anyways I really liked how the short story turned out! It's about a girl named Ash(a) who has depression, a tree lady named Kiri, and it's very simple but meaningful. It also used to feature a Vine reference about croissants that I sadly had to delete.
So I explained a little about what went on with my mental health in the blogging section (concerning the Vicious Cycle), but basically, it got to the point where I was having multiple breakdowns that involved crying each night for three nights, and it was just… uncontrollable.
There were also some other things made worse by my anxiety & social anxiety, but yeah. Basically lots of emotional fragility!!
Uhh besides that, I think I had an averagely good month! Mental health was great in the beginning, and then after Spring Break it got better. AND I also got to spend some time with my friends that mostly revolved around…

LOVE, SIMON!!!!
Y'all, this movie means the literal WORLD to me. I love it SO SO much and I've seen it three times already.
I felt so represented as a queer person, even tho I don't identify as a white gay male, because there were so many parts of Simon's story I could see myself in. And some of the words said to/by Simon about being gay and coming out really resonated with me. I shed lots and lots of tears.
IT'S SO GOOD IT'S SO GOOD PLEASE GO SEE IT IF YOU HAVEN'T THREE TIMES IS A BIG DEAL AND I CRIED ALL THREE TIMES I WENT AND SMILED AND LAUGHED AND IT WAS SUCH A CATHARTIC EXPERIENCE FJASLDFJALSDFSD.
(It's literally to the point where I'll listen to the soundtrack or score and start tearing up.)

Speaking of music, I've been listening to more this month!!

Listening to Lesbian Jesus Hayley Kiyoko really really helped me when I was having breakdowns or on the verge of one. Also!! Her debut album Expectations is AMAZING and gay and I love it (as well as Keiynan Lonsdale's Kiss the Boy)!!!
And now to get a little serious: If you haven't heard yet, there were about 4 package bombs/explosions in Austin, Texas. (And another down south.) Google is your friend if you want to know more, but basically, I live really close to Austin. We didn't know if they might leave some package bombs in my area.
The serial bomber died on March 21, nineteen days after the first package exploded. 2 were killed and several others were injured. The sad thing is that it didn't get much publicity in the US, most likely because: There was no information on the race of the bomber at first, and the victims were people of color.
The bomber turned out to be white. And yet, if it were a person of color, hurting white people… you probably would be seeing more of this in the news.
To end on a better note: I had a dance show that lasted all day and I'm sore and achy and tired but it was very fun and full of lots of sentimental sappy things and I LOVED IT!!
READING
read at least 10 books 

✗

 (I WAS SO CLOSE!!! I finished a book on April 1st so I MIGHT have been able to accomplish it, but nope)
write & upload at least 10 reviews ✗✗✗ (I'm… laughing hysterically at Past Me who thought I could do this. what the frick. do I not know myself at all. I uploaded three reviews this month. THREE)
request more ARCs 

✓

 (well, I'll be getting an ARC for a blog tour!! and since the purpose of this goal was to get more ARCs, I'm saying I accomplished it!!!)
WRITING
ACTUALLY plot my WIP 

✗✗✗

 (uhhh yikes)
write more poetry 

✓

✗

 (so I kind of wrote more poetry?? a little??)
write 4K short story for writing contest 

✓

 (I DID, and I'm very proud!!)
BLOGGING
reach 1,220 followers ✓ (I am… so surprised people followed me this month?? when I posted like four times???
take a break 

✓

 (I DID. IT WAS FUN. I'M STILL ON MY BREAK.)
COMMENT & REPLY TO COMMENTS ON TIME ✗✗ (I'm literally a month behind on replying to comments)
LIFE
drink 1 water bottle each day ✗
SEEEEELF-CAAAAARE 

✓

 (I'm counting this because I kind of did it)
get 8 hours of sleep at least three times a week 

✗

 (no)
READING
read at least 8 books (I have school state exams this month so I'm keeping it on the down low)
write & upload at least 5 reviews (I've given up on my RTCs from like,, October 2017)
request more ARCs (this is again part of my plan to Get As Many Free Books As I Can And Validate Myself In The Process)
WRITING
write 10,000 words of plot for Camp NaNo (I don't know how achievable this is but I just WANT A PLOT FOR MY WIP UGH)
and that's pretty much my only writing goal because god knows I won't be able to achieve even that
BLOGGING
reach 1,240 followers (I am HOPING that I'll be posting more this month so hopefully that means more followers?)
continue on my break-ish thing (mental health = still not good, posting = still not regular)
COMMENT & REPLY TO COMMENTS ON TIME (I GOTTA DO THIS I GOTTA DO THIS)
LIFE
drink 1 water bottle each day
SEEEEELF-CAAAAARE
get 8 hours of sleep at least three times a week
School state exams!! Texas always has the STAAR test around this time of year (April and May) so you can bet that I'll be stressing out about those. I'll be in a testing room for 4 hours, no talking, minimal eating, and feeling very sleepy. BUT. One of two activities I can do when I'm done is READ (the other option is nap) so maybe I can read a lot!??!
Camp NaNo hopefully? The hopefully part is very big because I have no idea how my mental health will be this month, and I want to start getting into blogging regularly again. So that might mean writing gets pushed to the side. Howeverrrr I'm REALLY hoping that I'll get a lot of planning done (at least in my head maybe?).
Trying not to stress about the end of the year. End of the SCHOOL year, really. This is the last quarter and the last semester, finals are coming up in May*, and I am determined to end this year with all averages above 95. I'm pretty sure I'm going to be doing an unhealthy amount of stressing to achieve that.
*I DON'T HAVE A SCIENCE FINAL BECAUSE WE ALREADY HAVE THE SCIENCE STAAR TEST AND I MAY NOT GET A MATH FINAL BECAUSE OF THE MATH STAAR CAN YOU HEAR ME HOLLERING BECAUSE I AM
---
how was march for you? are you ready for summer vacation yet? are you participating in camp nano? have you listened to expectations or kiss the boy yet? HAVE YOU SEEN LOVE, SIMON YET???? take care of yourself, lovelies!!!!