This post is brought to you by my forever stressing-out-freaking-out mind!!
It was also inspired by this post by Julianna, and also this post by Marie, so be sure to check those out too!
But basically: I'm an eternally stressed-out person. I can only remember a few times I was stress-free, and what took its place was apathy and feeling just absolutely dead, and that was almost worse than stress.
And blogging isn't exempt from causing me stress—in fact, it's put a lot of pressure on me to the point that it affected my health. But I'm slowly slowly climbing back up from that Bad Mental Place I've been in for the past few, uh, months and I'm really hoping that I'll be able to blog the way I did before! She says, coming back from a week-long hiatus.
Because I was in that Bad Mental Place, I noticed a lot of ways that blogging was negatively affecting me, mostly in ways of STRESS and PRESSURE, so I decided to talk about a few of those things, and also provide tips to lessen that stress!!
P.S. I was going to include more stress-inducing things related to blogging but then I just ran out? Okay. Cool. I totally didn't abandon blogging because of just FOUR things. But there is also the pressure to be/appear perfect, which I talked about before!
1. replying to comments
My #1 stress at the moment is replying to comments. God, I used to be SO GOOD at this. Like, I'd be notified of a comment and 30 seconds later I'd have it liked and replied to. I talked to people in SO many comments in one thread. I even *gasp* used to have all my comments replied to before I wrote a new post!
But now, I still have comments to reply to from March. Last month. And it keeps piling up, because I write a new post without replying to old comments, so there are more and more unanswered comments. I just ???? how does blogging work again????
(If you see my replying to comments from posts that were published over a month ago… Hi. That's me trying to catch up. Ridicule me all you want.)
2. commenting on other posts
My problem here is that: I read posts. I LOVE to read posts. I read almost all the posts on my Reader that pop up each day.
But I never… comment on them.
At least, not anymore. I used to comment on blogs daily, when I followed 100+ blogs. And even now when I'm following only 55 blogs, I comment on about 2 posts a day.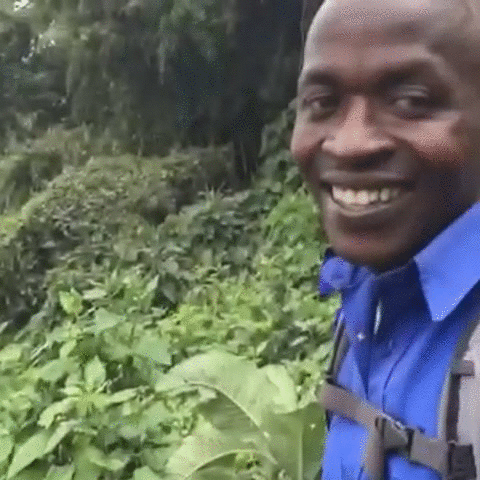 Obviously, it's not an OBLIGATION to comment on posts! It's what's deemed something a "good blogger" would do, and we all know that not even the best blogger can comment on every single blog they follow every single day (looking at you, Marie).
But there's that underlying pressure to be a "good blogger" and therefore comment on a lot of posts. So we all feel the need to comment and keep up with posts, even though our health should come before that.
Lately, I just have had no motivation to interact with people. It's probably mental health-related, and something I'll "get over eventually". (Which is something you should never say to a mentally ill person, and yet here I am saying it to myself.)
3. formatting (& polishing)
JASDLFKJSLDK;FASD FORMATTING IS THE BANE OF MY EXISTENCE I SWEAR.
Like, I know my posts look nicely-formatted and everything (and I will NOT be modest about this because I spend too much time on formatting to be humble), but it is actual TORTURE.
Sometimes the code doesn't work, or I copy-and-paste the wrong code for the entire post and have to redo it, or images won't format the way I want it to, or I think I have everything done before realizing I need to link a bunch of things, and it's JUST. SO. FRUSTRATING.
Or when I'm making my featured image, the downloaded image won't load into Canva, or the featured image won't upload to WordPress, or there are too many chunks of text so I have to place awkward gifs to separate them and the look is just… not even a look.
(See all gifs awwardly placed in this post. Also all my gifs in my posts will be vines and I do not apologize for this.)
4. actually… reading?
Sometimes, I feel a lot of pressure to read x amount of books, or to read x book since everyone's reading it. I think a LOT of bloggers have talked about the pressure to read in the bookish community, whether it's feeling like you read enough or if you read the right books or if you're reading all the latest popular releases.
Another thing is Goodreads Reading Challenges! I admit that those kind of goals help motivate me, and I feel happy whenever I reach my goal or I'm on track/ahead of schedule, but being BEHIND schedule stresses me out. And not in a motivational way.
And I also put a lot of pressure on myself? For example, I usually take about 3 days to read an average-length YA novel, and I usually read about 9 books a month. * So I generally try to read 9 books a month and feel kinda sad when I don't. Which is totally ridiculous.
Other things that pressure me are: ARCs/review copies (not reading them in time, having a lot of blog reviews to post and thinking I won't get as much interaction), reviews (I have like 15+ reviews to write this is a reasonable stress), if I'm enjoying or hating books "too much" (RIDICULOUS, I KNOW).
*Well technically I should be reading 10 books a month if I take about 3 days to read a book and—SEE, this is the EXACT kind of pressure I'm talking about.
HOW TO LESSEN THE PRESSURE
Now obviously, these tips aren't going to cure ALL of your problems (despite the misleading, clickbaity title of this post). I mean if they worked, I'd be over here completely stress-free.
BUT!! These are things that have helped me in the past and are currently helping me get out of my blogging rut*, and just talking about them makes me feel calm and at peace.
TAKE A BREAK!

This is probably the answer you'll hear from all bloggers if you tell them that you're stressed out or feeling burnt out. BUT IT WORKS. I haven't taken an official break (still posting, as you can see), but I'm posting less and not really caring about comments or posts to comment on and it's HELPING. Just spend a few weeks without any kind of blogging obligation, and it'll make you feel refreshed, especially when you come back!
Do things that make you happy! Now this might be a little obvious? But god, if you're feeling pressured and stressed and starting to panic, just stop and do something that makes you HAPPY and not stressed! For me, this is reading, because once I'm in that "zone", I'm in it, and I won't worry or think about any pressing things on my mind. (There's a chance that the book is bad but… still.)


.

Relax! This is, again, also a little bit obvious, but SUPER SUPER helpful. I've found that listening to music relaxes me (as well as reading / using any coloring apps like I Love Hue). Take a bath, watch a movie, cook yourself a good meal or dessert and ENJOY it. I know that this is hard to do for some time-pressured people, but even spending just 3 minutes to close your eyes and listen to music can help!


.

Distract yourself! This goes with the two previous points, but if you need a distraction from your thoughts or worries, FIND ONE. It often involves doing something that you enjoy or relaxes you, but sometimes it can just involve talking to people, or watching something, or maybe even playing a video game that requires your full attention.


.

Or… rant about your problems. I've found both distraction and ranting SUPER helpful. (Sometimes I even rant about completely different issues to distract myself.) See: this whole post. It's one big rant about what's been stressing me out blogging-wise. AND IT'S HELPING ME. I feel more myself than I have in a long time.**


.

Make schedules! Now, this obviously doesn't work for everyone. Even for a schedule-type person like me who found schedules really helpful, it's not really doing much for motivation or pressure at the moment. But! Planning out posts, when you need to read/review review copies, deciding a day to blog hop/reply to comments—all of that can POSSIBLY help you feel less stressed.

Write a mock post. Just write it. Not for anyone else's eyes but yours. Not for anyone else's benefit but yours. I did this a few days ago, a whole post about my current mental health struggles. I didn't publish it. I probably never will. But it helped a lot, because I wasn't writing it to be published or to get comments or to stay on schedule. It was just something I wanted to do, something that was "fun" to me in a way. For some reason, writing posts (like this one) really makes me fall in love with blogging again / even more, and I think it might for others as well!
*Who even uses this word anymore.
**Meaning: Ranting on my blog makes me feel more me than anything else. I don't know whether this is pathetic or encouraging.
---
what other things stress you out as a blogger? (i hope i forgot a lot and there isn't just FOUR things that have stressed me out) what kind of things do you do to lessen the blogging pressure? or any type of pressure? are you a schedule person? a ranter?
i hope these tips help y'all, because i hd out like me! please PLEASE take care of yourself; i haven't been doing that and it's not good for me at all. you are more important than any blog, despite what you may think, and you have to TREAT! YOURSELF! WITH! LOVE!