April felt like a MUCH better month for me.
I think it's the best I've felt since January, and I'M SO PROUD. I didn't actually do a lot of the self-care I wanted and hoped to do, but I still managed to have good mental health and not get so stressed/depressed like I was in the months before.
On top of that, I also read a lot of good books! I also stopped caring about low grade averages (even though they're not that low) since it's the end of the semester, and what's done is done and there's no point in regretting past mistakes unless I aim to fix it. (And I will. Next school year.)
Basically: April was my best month of the year and I'm SO SO HAPPY.
So I read 8 books this month!! (One was a short story and another was a YA book in verse.) I ALMOST finished another book on time, but I was unmotivated to finish it by the end of the month and didn't want to force myself to pick it up.
Overall, I had a REALLY great reading month. Nothing was less than three stars this month, which makes me very very happy. I haven't enjoyed these many books since, like, last year! When I didn't read as critically as I do now!
click on the star ratings to view my full Goodreads review!
arc haul?
So, as I mentioned before, I was SO. SO. surprised to come home to a package waiting for me. Basically, I had requested Girls of Paper and Fire (twice) and received no reply, so I assumed I wouldn't get the ARC. But then there it was on my doorstep!!!
Anyways, it's not like being able to read a book about queer Asians like myself means anything to me!!!! Definitely not tearing up as I flip through the pages!!!!!
Also the only reason I haven't read this immediately yet is because I'm lowkey slumping and I don't want to let ANYTHING get in the way of me loving this.
I also got a finished copy of Undead Girl Gang from the lovely Penguin as part of their blog tour! This is the book I've been unmotivated to finish, but it's not a bad book. I'm just slumping.
favorite book?
Definitely Autoboyography. This book just fills me with so many feelings of love and fuzziness??? The bi rep was AMAZING, and the romance is one of my favorites. I know that it has flaws and that it's yet another book about a queer person coming to terms with their sexuality rather than just LIVING, but god this is so cute and made me so genuinely happy when I was in a bad mental place!!!!
disappointment?
Okay, I gotta say… Leah on the Offbeat?? I connected more to Simon than to Leah (though I still related to her in ways!!), especially because there were some things about her that was :/// to me. And while the sapphic ship was EVERYTHING to me, I also felt like there was hardly any development besides what what took place BEFORE the book.
favorite review?
So my favorite review is one that I actually rewrote from a long time ago!! Starfish has a very very special place in my heart. I'd rewritten this review a few months ago but never posted it, because it contained so many personal things about the way I related to Starfish.
If you haven't heard me gushing about it, it basically is one of the best books I've read in terms of representation of myself as an Asian, and it made me recognize things about myself that I had noticed but never was able to put a name to. It is TRULY an empowering book for Asians and women of color.
updates?
I thought I was going to blog more this month, but I didn't!
BUT. Near the end of the month, my motivation to blog came back full-force and I am SUPER excited to be posting more in May. (Hopefully????)
I also got a lot of new followers in the almost-two-week-break I took, more than I got during the times I actually posted??? I mean, I'm not gonna question it.
And near the end of April, when a lot of people were voting for the Second Annual Book Blogger Awards and nominated ME (!!!!!), I also had a really big increase in followers!!
Which I feel bad about because I've visited barely any new blogs but. I'm still trying to bounce back from whatever hellish state of mind I disappeared to, so I'm not feeling bad about that.
top post?

I posted so little this month that I can't even really put a Top Three here?? But the most popular post was my nominations for the Second Annual Book Blogger Awards, which makes me super happy because it means that a lot of people go to read about and hopefully check out some of my favorite bloggers!!
post of the month?
My two favorite posts were my nominations (because I got to spread blogger love!) but also this one, because I think it was important for me, personally, to acknowledge what had been stressing me out about blogging, and then suggest tips for people going through that as well!!!
posts i loved?
PLEASE BEAR WITH ME I've been so bad at blog-hopping lately…
Oh my god. I don't even want to talk about it.
You know how I set a goal to have 10K words of planning for my WIP?
Yeah. I got 785 words.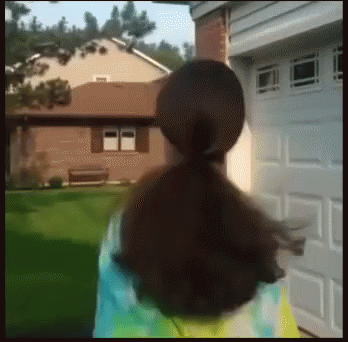 (I keep using that vine/gif to describe my writing life but IT MATCHES PERFECTLY.)
I am really glad that I didn't push myself to write, though!! Because I think more pressure on myself would've led to a Bad Month like March and I did NOT want that.
However… this means that I am going to do some planning and writing at the same time, because I'm desperate to start writing this month in order to edit and revise next month to submit for a writing contest.
I'm not panicking I'm not panicking I'm not panicking I'm not panicking.
I mean I guess if worse comes to worst (is that even a saying) I could use my NaNoWriMo WIP but that was also a mess so there really is no solution here unless I manage to get a supergenius plot, which is not going to happen.
TAKE MY POLL AND HELP ME FIGURE THINGS OUT!!!
HOWEVER!!! One amazing writing accomplishment happened, and that was: Me winning a short story contest (1st place baby) and getting $100!!!
I had to go to an awards ceremony and talk to people (ew), but that was the only way I was getting the money so of course I went. But I am VERY VERY proud of this, because I reread my story recently, and while there are a lot of clunky sentences and just ONE layer missing that I wish I could've added, this story means a lot to me personally and this is validation at its finest!!!
I had a MUCH much better month concerning mental health. I barely remember times when I was feeling depressed/anxious, and I think that was because it mainly took place in the beginning of April?
But I do think that it being the end of the school year made me feel MUCH more relaxed (especially school-wise), and I think that I'm also learning to stop panicking about small things. It's hard, but I'll get there.
I honestly don't remember anything memorable that happened this month????
I went shopping and got some cute new shirts.
I went to an outdoor art museum with a friend.
I got awards for school.
Oh and I got a Twitter account!!! It's really not for anything related to the blog, basically just a personal account to interact with my friends and post random things I guess?? But feel free to follow hujkm u'd like!!
Besides that, nothing really phenomenal happened.
Wow I LOVE that the only time I have something to say about my life is when I'm depressed.
READING
read at least 8 books (I did this!!! I am VERY proud)
write & upload at least 5 reviews (oh. uh.)
request more ARCs (I did! kind of!)
WRITING
write 10,000 words of plot for Camp NaNo (I'M CRYING I HAD ONE GOAL AND I COULDN'T EVEN COMPLETE IT)
BLOGGING
reach 1,240 followers (I hit 1,290 and I'm honestly? astounded. and immensely grateful for everyone's support)
continue on my break-ish thing (I did!! and now I feel very refreshed and excited to return to blogging full-time!!!)
COMMENT & REPLY TO COMMENTS ON TIME (I have comments from April to reply to. that's all I'll say)
LIFE
drink 1 water bottle each day (uh)
SEEEEELF-CAAAAARE (okay so I did VERY bad in this department but I am determined to make it happen this month)
get 8 hours of sleep at least three times a week (April was the month of No Sleep At All and I regret it so much)
READING
read at least 8 books (I'm getting out of school this month but I also have more state exams and finals to study for, so I'll keep my goal at 8!)
write & upload at least 5 reviews (I REALLY REALLY want to do this. I love writing reviews but they take me at least one hour now and I don't have the timeeeee)
request more ARCs (I don't know why this is so hard for me because FREE BOOKS but I think I'm just lazy)
WRITING
SO. my writing goals depend on my stupid poll because I'm indecisive and can't figure out things by myself but it will either be:
plot and write 9K of my current WIP (very unrealistic, especially with exams)
re-plot and revise my old WIP (considering I had to abandon this WIP because of plot problems, this will be very difficult as well!!!!)
and also… get back into poetry?? (I've finally gained some motivation to write poems, and a little bit of inspiration as well)
BLOGGING
post at least 7 times! (sounds like a lot but I do have a monthly recap and two book reviews)
reply to recent comments & comment back!! (I think replying to recent comments first and working my way back will be better for me)
comment on at least 4 posts a day (because I'm at that point where I have to make specific goals or else I fail)
LIFE
drink 1 water bottle each day (it's almost summer and I need to stay more hydrated than ever)
SEEEEELF-CAAAAARE (I'm doing better at this!!)
get 8 hours of sleep at least three times a week (I WANT TO DO THIS VERY VERY MUCH)
END OF YEAR CHAOS!! This is my LAST. MONTH. OF. SCHOOL. Next week is my last week of actual class (oh my god it's just now all hitting me SCHOOL IS ABOUT TO END), then dead week—which also coincides with state exam days… nice—then finals week! AND THEN I'M FREE. Kinda scared that I'll spiral into depression with no school to distract me but I'll be fine… hopefully.
A lot of writing. I really want to win a writing contest (for the third time… I'M SORRY) because I get $150 to spend on books!! that I can buy!! at the book festival that is hosting the contest!! and get the books signed by authors!! TO MAKE UP FOR THE TIMES I DIDN'T GET TO MEET LEIGH BARDUGO AND MARIE LU I'M STILL SALTY ABOUT THIS @ PARENTS.
Dance!!! It's the end of the year, which means spring recitals! I'm kind of dreading it because I have to stay there from like, 10 am to 8 pm, to be in ALL FIVE shows??? But it's okay because my dance studio is providing me with food!! (Aka cookies.)
*BONUS!* A HAYLEY KIYOKO CONCERT!!! It's official, I'm seeing Lesbian Jesus Hayley Kiyoko on Monday, May 7th, and I'M VERY EXCITED. It's my first concert and I'm glad it's Hayley, and also, I'M JUST SO EXCITED. AAAAHHH. (I love her music, especially as a queer artist, and she also helped me get through my depressive states earlier this year.)
---
is it the last month of school for you? are you excited for summer? i'm conflicted what books have you read recently? wha are you being more productive than me writing-wise?? and HOW ARE YOU???