I'm Asian, if no one knew yet.
I'm opening up with a little saltiness today* but I think it's very important to mention ethnicity and all other aspects of ourselves that might not be the societal "default"!! So if you think that I'm white because that's what we've all been programmed to think: Hi! I'm Asian!
This month is a special month for Asians: It's Asian Pacific American Heritage Month! So OBVIOUSLY, I'm giving a few Asian book recommendations, as well as talking about some ownvoices Asian books on my TBR.
Asian representation in books is SO important to me so I want to make sure that my fellow Asian readers (if that's you, say hi!) will find some books where they hopefully will feel represented by.
*Nope just kidding I open up with equal amounts of saltiness in each and every post.
Obviously, I'm mentioning my FAVORITE Marie Lu first on here. I absolutely ADORE her and seeing such a successful Asian author in YA is really amazing.
Emika Chen is Chinese, and Hideo (the love interest) is Japanese! It was SO. GREAT. to see these two characters succeeding in STEM areas and being recognized for it (though I do admit that there wasn't as good character development as I wish there was). Plus there's just really amazing overall diversity in this book!
AND. I enjoyed it so much. If I rated by technical elements of books, I probably would 4-star this now, but when I'd finished, I was so blown away by what Lu had written and feeling SO satisfied that I gave this 5 stars. I was so engaged and my adrenaline was super high and I remember staying up late and scream-texting my friends about how GOOD it was.
starfish 
by akemi dawn bowman
If y'all really know me, you know that this is one of my favorite books ever, specifically for the Asian rep. (Read my Goodreads review here, which I spent a very long time on to thoroughly explain why it means so much to me.)
I just. love this book so much?
It captured my feelings about being Asian in a society where being white is the norm. It made me recognize the thoughts I'd been having for what they were. I had thought for years and years things like "I wish I was white" and "if I was white I'd be pretty" and I knew that I had thought those things, but I hadn't really KNOWN. And this book changed the way I view myself probably for the rest of my life.
This features an anxious biracial Japanese girl! (Again, the Asian rep is the biggest reason why I love this book so much. PLEASE READ IT. PLEASE PLEASE PLEASE.)
So 1) I read this like a year ago so I remember pretty much NOTHING, and 2) it's historical fiction, and y'all know how I feel towards that genre…
BUT. This book was really interesting and intriguing and engaging. It was kind of weird, but weird in a way that I enjoyed? It has one of those plots that has this BIG event in the beginning, and then goes back in time to describe what happened up until that point, and I LOVE THAT.
I also read a good article/post about how Eleanor & Park is racist* (will link if I remember!). Eleanor & Park took place when there was a lot of racism towards Asians in America, specifically the Chinese and other East Asians, and one argument used to defend the racism in E&P was that it took place during that time period.
But this book, which also takes place in that time period, talks about an interracial relationship between a Chinese man and a white woman, and how their family endures the racism because of that relationship. And the racism isn't written in a way that it's condoned. It's TRULY well-written.**
*If I were making a list on books-about-Asian-characters-to-never-read-list, E&P would be on it. Please don't read it.
**Okay wow everything I knew about this book just CAME TO ME and I'm a little overwhelmed now!!!
    
Okay, so I'm pretty sure if I read this now, I would HATE it. But it was a super cute, fluffy enjoyable contemporary with a biracial Korean girl as the main character and I liked it at the time I read it! Plus, it has really amazing family dynamics and I LOVE that.
AND LOOK AT THAT BEAUTIFUL ASIAN GIRL ON THE COVERS.
(It's also being adapted into a Netflix TV show and I'm SUPER excited. I don't even care about the story that much but Asian rep on TV YES PLEASE.)
This is one of my favorite books EVER, and the reason it's last on this list is because the author is not Asian herself (she's Latina) and I wanted to feature ownvoices authors first and foremost! (I wish I could've done an all-ownvoices author rec list but unfortunately I haven't read/enjoyed enough ownvoices Asian books to make a long-enough rec list.)
However, this book is SO, so beautiful and it's what made me fall in love with McLemore's books. She has such a gorgeous style of writing, and this book showcases it all. I can't even pinpoint what I love so much about this?
(Though that may be because I read it a long time ago.)
This features a trans Pakistani boy! I'm not comfortable speaking on the Pakistani rep since I think my culture and experiences are very different from Pakistanis' (even though we are both Asian). I also can't speak about the FTM trans rep, but from what I've read of ownvoices reviews, it seems well-represented!
TBR!
I wish I could've been reading books by Asian authors / about Asian characters all month for May in celebration of Asian Pacific Heritage Month, but I unfortunately didn't know about it until about a week before May started and I had plans to read non-Asian books in May that I couldn't change. ://
BUT!!! I do have a TBR of books by Asian authors I'm super excited to read. It's SO SO sad that I don't have a large amount of books about Asians / by Asian authors to recommend (the others on my "Asian rep main" Goodreads shelf are ones I didn't like), so obviously I want to fix that by reading a lot more!!
Some of these books I hope to get to this month but who knows at this point.
Girls of Paper and Fire by Natasha Ngan // This is one of my MOST ANTICIPATED releases of the year and I am so so SO lucky and thankful to get an ARC of it!! Like, it's about sapphic Asian girls?? Me??? People have loved it and the cover is beautiful and I'm just so excited fjsldfjsdl.


.

The Astonishing Color of After by Emily XR Pan // This is also one of my most anticipated books, and I started reading it but put it on hold because 1) I was slumping and it was slow, and 2) it talks about grief and depression and I was in my depressive state at the time. The MC is a biracial Taiwanese girl!
Forest of a Thousand Lanterns by Julie C Dao // I'm so MIXED over this one. Some of my friends hate it, some of my friends love it??? So I'm really scared that I won't like it. And the original cover (which is the copy I have) is so extremely UGLY and I hate it. Based on Chinese mythology and has Chinese characters!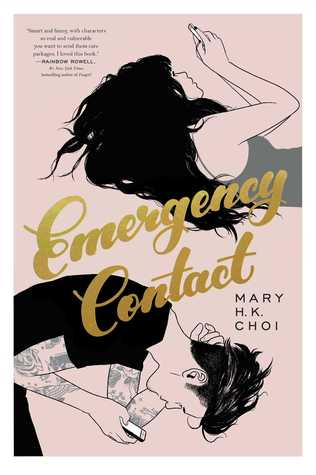 Emergency Contact by Mary HK Choi // I didn't know anything about this before it got onto the NYT Bestselling list, and now I'm very excited for it!! It doesn't seem exactly my type of book but it seems interesting enough. And also, the author is very pretty. The MC is a Korean-American girl!


.

Noteworthy by Riley Redgate // I had no idea that Redgate was Asian, and I completely forgot/didn't realize that the main character was Asian! But now I am SUPER excited to read it (especially finding out there were a lot of characters who were POC and queer, including the MC!). The MC is Chinese-American and bisexual!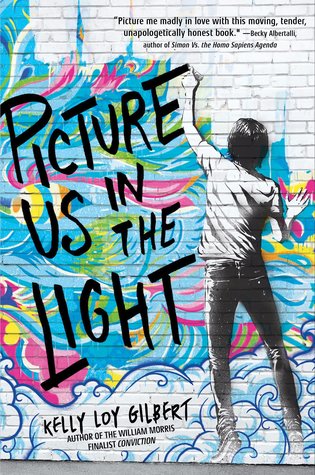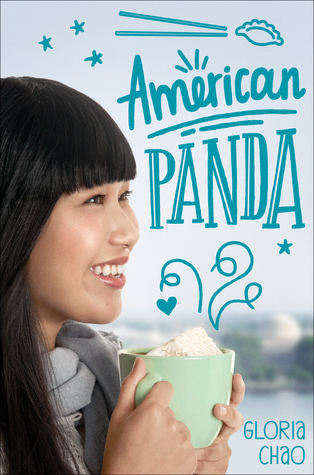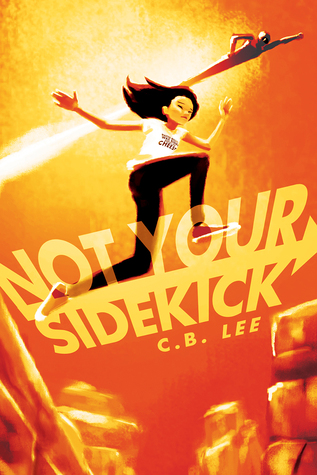 Picture Us in the Light by Kelly Loy Gilbert // This book tackles so many important topics like suicide, sexuality, and mental health, and I am SUPER excited to read it. It looks like a really heavy book but also a well-written one. The MC is a Chinese-American gay boy! [The label gay is never used explicitly.]


.

American Panda by Gloria Chao // This seems like a cute fluffy book talking about parental expectations! I think it'll be a really important book, especially because a lot of (not all) Asian parents can be super strict with their children. Plus Mei seems like a very lovable Taiwanese-American MC.


.

Not Your Sidekick by CB Lee // I am SUPER SUPER excited to read this one because it's about a biracial Vietnamese-Chinese bisexual girl who falls in love with another girl. And I'm so excited to finally see another (half-) Southeast Asian girl in YA, especially a queer one!! I have a feeling I will really, really love this.
There are a lot more already-published books by Asian authors on my TBR, but these are the ones I'm looking forward to reading the most! Of course, there are also a lot of books releasing in the future that are by Asian authors, along with many books that are about Asian characters, but not ownvoices.
please PLEASE check out
this amazing list of books
about asians by asian authors dedicated specifically for asian pacific american history month!!
ALSO…
If you want to support this little blogger, you can VOTE in Twitter polls for your favorite!!!
(Me. I'm the favorite.)
I'm running against some AMAZING bloggers and fellow friends of mine, and I'm already so happy to be in the final rounds of voting. But it would mean the world to me to win one (or,,, bOTh?1?!?!1) of these awards!! (Even tho I wouldn't like, cry if I didn't.)
I honest to god HATE competitions like this because 1) it's usually a popularity contest, and 2) a lot of smaller bloggers don't get noticed when they put in the same amount of effort as all the nominees.
BUT. I think it's something really important to appreciate and support bloggers, and I love bringing attention to my favorite blogs who may or may not get a lot of recognition. And I think we all need a little (or a lot of) validation to make us feel good about ourselves.
(I JUST NEED 15 TO 20 VOTES TO AT LEAST BE IN A TIE WE CAN DO THIS RIGHT.)
Also it's Asian Pacific American Heritage Month and one thing you can do to support Asians is vote for Asian creators!!!! Hello!! I am an Asian creator seeking validation!!!
But seriously! Thank you all so so SO much for nominating me for so many different awards/categories. I'm still kind of in shock that I was nominated for the best book blogger… out of all the teens???? And for the best book blogger… out of ALL the book bloggers??? AAAAHHH.
---
are you supporting asian creators? (GO VOTE FOR ME PLEASE) if you're asian, are you celebrating that fact? if you're an ally, are you doing all that you can to support asians/POC? what books of these have you read or are on your TBR?
p.s. yes that featured image is mine and my arm was sore after holding up five books. I'm weak