IT'S PRIDE MONTH!!!!
I know that this month is full of people gatekeeping and policing what can be defined as "queer" or not, but I just want to do something to keep me and this month as happy as we can be.
So today, I'll be recommending queer books and talking about my Pride Month TBR of all queer books. I'm super super excited to be reading these books; I've been planning my TBR for months and I get to finally read these beautiful queer books AAAAHHHH.
Also, I've tried to mention all the marginalized identities represented in all the books mentioned, but I might have forgotten some and/or didn't know the specific identity!  And please ask me for any content/trigger warnings, because I am happy to provide them!
**THESE AREN'T IN ANY PARTICULAR ORDER DON'T MAKE ME PICK FAVORITES.**
I read this in March 2017, and reread it March of this year. Story time: This book is literally the book that made me question my sexuality. Its famous line "White shouldn't be the default any more than straight should be the default. There shouldn't even be a default" made me text my friends, asking, "How do you know if you're straight or not?"
I know. Questioning heteronormativity right from the start.
Anyways, when I did my reread, I teared up a lot because of how much I related to what Simon was saying. And also the characters mean so much to me, as well as the relationship, and it's just so CUTE and HILARIOUS and I love it!!!!!
Rep: Gay male MC, black Jewish gay male LI, black Jewish male side character, black questioning-if-bi (canon in book 2) female side character, fat bisexual (canon in book 2) female side character. Ownvoices for fat rep!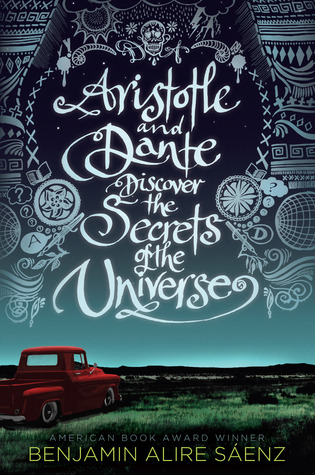 This book will forever be one of my favorites. It's written gorgeously and the story it tells is truly beautiful. It talks about toxic masculinity and [internalized] homophobia and friendship and it's a heartachingly gorgeous story written for queer people.
I just, love these characters so much? And their dialogue is also some of my favorite dialogue in books. And I think that a lot of queer people can relate to it. I'm getting a very strong urge to reread this now and I can't say if I love or hate that urge.
Rep: Mexican gay male MC (questioning until the end), Mexican gay male LI. Ownvoices for Mexican and gay rep!
Anna-Marie McLemore is one of my FAVORITE AUTHORS ever. She's a queer Latina author and I love. her. so. much!! Her stories are written gorgeously and I absolutely adore them and I just !!! fjslfjskldjfsldkfj !!!
When the Moon Was Ours was the first book of hers that I read and I swear I FELL. IN. LOVE. The characters and relationship and story are all SO BEAUTIFUL. My heart just combusted. And Wild Beauty is just as beautiful and has so many perfect messages and I love the characters and relationship so, so much.
WTMWO rep: Latinx female MC, trans Pakistani male LI. Ownvoices for Latinx rep!
WB rep: bisexual Latinx female MC, a whole family of bisexual Latinx girls and women actually, genderqueer side character. Ownvoices for Latinx and queer rep!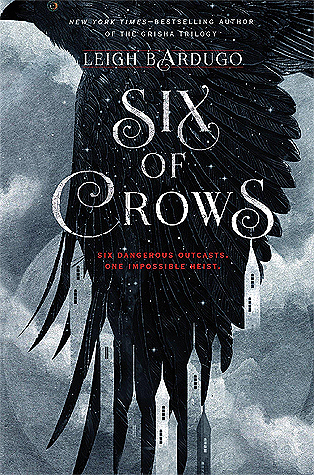 Okay literally everyone knows that this is one of my top favorite books in the world, along with its sequel, if not my MOST favorite. It's a literary masterpiece and if you haven't read it yet, YOU NEED TO.
Not only is this story just,, an amazing work of art with the best characters and the best plot, it is also… so casually diverse? Half of the main cast is queer, two are POC, two have trauma issues, two are disabled, and one is fat. IN FANTASY.
Anyways. If I start screaming about this book, it'll end up being novel-length, so if you want, read my "favorite moments and quotes of SOC" review. And definitely read this book.
FKDSLFKJALFH ASJDFLGHAER ZL HFG ASHDzdlk CFHL KGAHS GEAPIOR GHREOYIE ROIDRKGLD FEASFMDDSKLC VFLOSGAI AH9OQ EHASDLKKCV FKVGRQUEAROS;G LGJ
Rep: disabled male MC with PTSD, brown female MC with touch-aversion, bisexual fat female MC, black bisexual MC, gay MC with dyslexia (not entirely sure about him being specifically gay but he is in an m/m relationship)
Is anyone even remotely surprised I put this book on this list.
This book is my favorite book of 2018, no doubt about it. You all have heard me gushing about it but I'll say it again: It's the first book to make me cry since 2016, and I reread it TWO DAYS after I first finished it. I love it. I love it. I love it.
Do y'all really want me to say anything more about this? Because if I do, I won't stop. You ALL have heard my screaming about this book. PLEASE READ IT. PLEASE. (Also, the bi and genderqueer rep is well done!!)
Rep: bisexual female MC, sapphic genderqueer (she/her pronouns) LI, Korean male LI. Ownvoices for bi rep!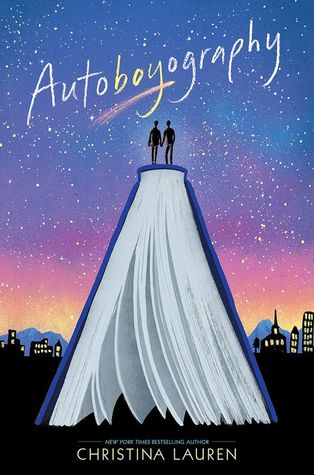 This was my most recent favorite that had a queer cast and I literally still want to sob when I think about this. It's heartbreaking at points, but so so beautiful and cute and made me genuinely happy.
It has a lot of flaws yes, especially considering that it's another book about a queer teen coming to terms with themselves and not just LIVING—but that means that reading this book can be a cathartic experience for people who have went through that.
(Plus, as a bi teen, it made me feel really represented, and I think the bi rep was written very well!)
Rep: bisexual half-Jewish (as he calls himself) male MC, gay Mormon LI. Ownvoices for bi rep!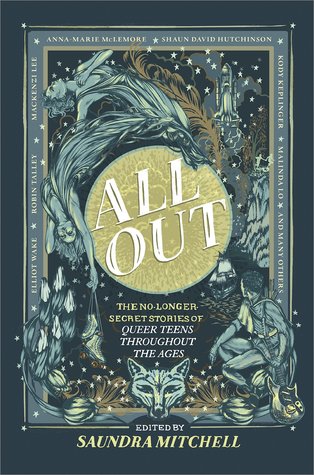 This is an anthology of historical fiction short stories all about queer characters by queer characters. While it wasn't as diverse as I wish it could've been, I still really enjoyed it, and my favorite pieces in the book were SO so beautiful and powerful and hard-hitting. I even teared up over one of them!!!
Plus, this is an anthology of 17 stories of queer people in history, who usually are erased and said not to exist in the past. But they DO, and I really appreciate that this anthology captured the stories of those whose voices are usually smothered.
Rep: There's a lot of rep in this anthology, so I recommend reading my review to know what specific identities are represented!
PRIDE MONTH TBR!
I am SO !! EXCITED !! to finally read these books!! They're either 1) highly anticipated releases or 2) books that have been on my TBR for a long time but I never managed to get around to. And THEY'RE ALL QUEER.
Also, if anyone wants to buddy read any of the books with me, just let me know! I'd be happy to scream about queer books with any of you!!
Summer Bird Blue Akemi Dawn Bowman // I pretty much started tearing up when I'd seen I'd been accepted for this on Edelweiss because Starfish means the entire world to me. Thanks for my life, Akemi! [I'm reading this right now and it's currently at a 4-star rating!] BR with Destiny!! :: rep :: asexual multiracial (Japanese, Hawaiian, white) female MC, multiple biracial side characters
Girls of Paper and Fire Natasha Ngan // One of my MOST ANTICIPATED books of 2018!! I only read 50 pages in May but I am definitely reading the rest of it this month. I can't want to read about my beautiful sapphic Asian Paper Girls. BR with Ju!! :: rep :: sapphic Asian female characters (MC & LI), f/f
Radio Silence Alice Oseman // I am SO EXCITED to finally be able to read Alice's books!! I love her webcomic Heartstopper, and I'm pretty sure this will end up as a favorite of mine. (Also, demisexual rep!!) BR with Mel!! :: rep :: British-Ethiopian bisexual female MC, demisexual male major side character, South Korean gay male side character, lesbian female side character, Indian side character
The Seven Husbands of Evelyn Hugo Taylor Jenkins Reid // Literally ALL of my friends have read and loved this and it's about time I join them. I swear, if I don't love this, I'm going to be extremely disappointed. And my friends will probably kill me. Also I'm pretty sure I've been spoiled for the ending but. it's fine. :: rep :: Cuban bisexual female MC, biracial (black & white) lesbian female LI, gay side characters, f/f
How to Make A Wish Ashley Herring Blake // Listen. Girl Made of Stars is my favorite book of 2018. Ashley Herring Blake is my goddess. I will read anything she writes, even if it destroys me. :: rep :: bisexual female MC, biracial (black & white) lesbian female LI, f/f
The Abyss Surrounds Us Emily Skrutskie // Give me books starring a Chinese lesbian pirate YES PLEASE!!! Apparently pretty much everyone in this book is a lesbian pirate and my body is not ready. BR with Mel!! :: rep :: Chinese lesbian female MC, lesbian female LI, a bunch of other lesbians (lesbian pirates), f/f
The Song of Achilles Madeline Miller // Am I ready to be completely ruined like everyone else is? No. Am I still going to read this? Yes. BR with Ilsa!! :: rep :: gay male MC, gay male LI, m/m
They Both Die at the End Adam Silvera // I've been trying to read this book but have never gotten to it, and this will be the month I finally tackle it. Adam is one of my favorite people, and I really hope I love this! BR with Mel!! yes I know a lot of BRs with Mel :: rep :: gay Puerto-Rican male MC, bisexual Cuban male MC, m/m
if time: Not Your Sidekick CB Lee // I have no idea if I'll have time to get to this, but I really hope I will because I am so ready to read about this Chinese-Vietnamese bisexual girl ruling the world!!! :: rep :: Chinese-Vietnamese bisexual female MC, sapphic female LI, trans black male side character, Latinx female side character, f/f
---

are you celebrating pride by reading queer books? what are your favorite lgbtqiap+ books? have you read any of the ones i mentioned? if you're queer, which books have you felt represented by? i hope you're all having a great month, especially queer people!!