Since I've been a bit absent, I decided to do a bit of an update on my life!
And no, the lice part is not just clickbait. I really did have lice. And it was one of the MOST DISGUSTING, UNPLEASANT EXPERIENCES OF MY LIFE.
BUT lice isn't the only thing that's happened to me recently (and definitely not the only thing I want to talk about). A lot of New Things have been going on and I decided, why not make a little update post about it?? And anyways I always love reading these kinds of posts by other bloggers to see a little bit more of what they're doing and I've always wanted to write one myself.
So. Here's a little update about some things currently going on in my life, which you hopefully will find interesting!!
#AMCURRENTLY READING… KIND OF
No, I'm not reading a book called Kind Of, I'm just kind of reading.
I think The Foxhole Court really put me into a weird book slump where I'm reading and I'm motivated to read but I just can't read a lot? Today (Sunday) I finished my first full-length novels that weren't rereads since I finished the All For the Game series. A MONTH AGO.
At this point, I REALLY have to be in the mood to read whatever I'm currently reading, or I just won't read it and read fanfics instead. I'm still obsessed. Help.
Luckily, like I said, I DID finish actual, full-length novels, and those were Darius the Great is Not Okay and Toil & Trouble (an anthology. which I'm just now realizing means that it's not an actual novel). I really loved Darius; the depression rep is amazing, it's super character-focused which is My Thing, and I related a lot to Darius' struggles with his identity. And I enjoyed most of the stories of Toil and Trouble and have a few favorites that I would 100% reread.
And earlier this month, I DNFed Now I Rise after reading about 260 pages of it. I CAN'T STAND THIS SERIES. I really really wish I'd loved it but god it's so boring and dry and I hardly care for the characters and the story and I hate it.
I'm now trying to read Mirage, which I am totally not in the mood to read, meaning that it'll take me a LONG time to read it, but I have to because it's an ARC that's publishing soon and I gotta get a review up for it!!!
#AMCURRENTLY GOING TO… SCHOOL
So I started school on Wednesday and I can already! feel! myself! slipping! into! a! depressive! period!!!!
To be honest, I'm actually kind of excited for some classes this year (French, Spanish, English*), most of my teachers seem really cool, and I know that half of the classes I'm taking will be giving hardly to no homework, which is REALLY great.
However, I know that my school does a lot of projects and I also know that no matter what amount of homework I get, I'm going to procrastinate and end up stressing myself out. And then I'll slip into anxious and depressed mode for the next nine months (oh my god I just realized that school lasts as long as pregnancy)** until summer.
I know I should probably think positive and I WANT to think positive but also! I know positive isn't realistic!
I also thought I'd be able to balance school with blogging + bookstagram + book reviewing and HAHAHAHA nope. It doesn't help that I started watching Brooklyn Nine Nine and now I'm addicted (more on that later).
*Wow am I a language nerd or am I a language nerd??
**Listen it's night time as I'm writing this,,,
#AMCURRENTLY WRITING… A LITTLE BIT
Again, I'm not writing something called A Little Bit, I'm just writing a little bit. (I have to stop making these jokes.)
My WIP—in which a water spirit assassin catches the wrong twin—is actually one that I REALLY LOVE. Like, if this premise existed as another person's book, I would die for it. Not to be modest or anything.
I'm just really really horrible with plot and I can't create a good one to save my life, but I'm TRYING. I've been doing character work mostly, and actually some worldbuilding (which, SURPRISE! I'm not very good at either).
So far I don't have a name for my main character, the twin, but I have one for the water spirit (??? clearly doing great ?????). And I know the basics of these two characters' personalities!!! My MC is like a cross between Kaz Brekker from Six of Crows and Andrew Minyard from The Foxhole Court except. different. She's a loner and does whatever she can to survive and she's very clever and good with knives.
So yeah!! That's basically all I'm going to share for the moment because I have nothing else. I'm really excited to see where this story is going to go, though, because I have a feeling that I'm going to really love writing this.
#AMCURRENTLY DEALING WITH… HEAD LICE
This was a very sudden and quick development that was resolved the day I found out about it?
On Friday, I scratched my head and a bug fell out of it onto my phone, and then I looked in the mirror and saw a louse moving in my hair. I almost had a panic attack but then I just ended up crying instead!!
Luckily, I was able to kill the lice using tea tree oil and a chemical pesticide thing that night (and picking out the nits took over an hour, even though there are still some left). There's a chance it may not be completely gone and that makes me want to rip my hair out and go completely bald but?? everything is fine I'm fine.
I just HATE the idea of BUGS living in my hair and MOVING in my hair and it's just disgusting and gross and I freak out every time I think about it fjdslkjF;LDJAFL;DSJA.
We also figured out that I got it from my cousin, who I saw in Thailand three weeks ago (it's weird that it appeared so late??). She told her mom not to tell us because she didn't want us to not play with her, which makes me :'), but I'm disappointed that no one told us so we could take the precautions to make sure, you know, NONE OF US GOT LICE TOO.
#AMCURRENTLY WATCHING… BROOKLYN NINE NINE
So I've been meaning to watch this for a LONG time now, especially since I know so many people who love it, and I actually watched the first three episodes over the summer with the intention of coming back and watching more… but then I never did??
Of course, I decided to start watching the rest RIGHT when school started. But I mean. Did I expect any better decision-making from myself.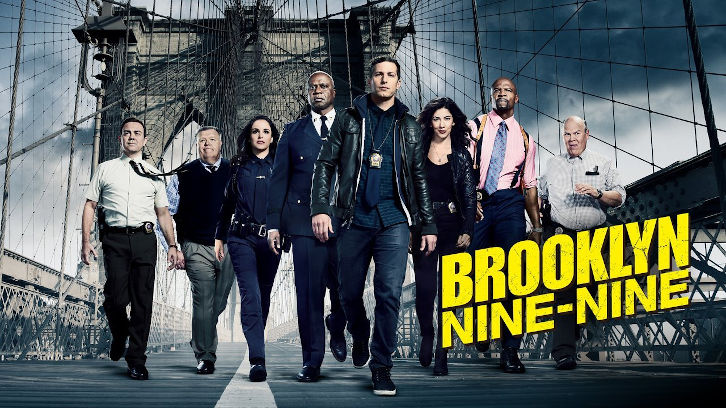 I really love the show though!! I'm so glad it got picked up again after its cancellation, and it's SUPER funny (at least, with my sense of humor; my mom says it's not funny bUT SHE'S LYING). It's also diverse, and while it's a show about cops, it still manages to talk about the issues in the police force!
Also if you ask me to choose a favorite character I will end up listing them all you can't make me choose.
I'm currently on Season 2 and unable to binge it because of sCHoOL. (That's a lie I binged it on the weekend and I should probably regret it but I don't.)
---
so that's pretty much all that's been going on with me!! how are y'all??? what are you up to? what are you reading and writing and watching? have you had lice before? and would you like to see these kinds of update posts more often??