As I think I've said many times before on this blog, representation is important.
I mean, I've discussed it quite a few times and as a marginalized person I'm ALWAYS going to be looking for books that represent me, so it shouldn't be a surprise that I'm saying this.
But today, instead of ME talking about how representation of marginalized people is important, I have a guest poster!
Kav reached out to me for some help with a project they'd been planning for some time. Obviously, being friends with her and loving what she was trying to do with this project, I'm having them guest post on my blog about why When Dimple Met Rishi should have a movie adaptation!
I haven't read WDMR yet, but I'm excited to, and I'm truly glad that this book exists to represent Indian and Desi teens.
Literature and media has always been my source of comfort. I turned to stories to heal me from the greatest of wounds and the darkest of days. I turned to fantasy worlds to give me an escape when the real world was far too cruel. I turned to fictional characters to provide me friendship when I struggled with finding some in my life. Literature and media has always been there for me.
Until I realized it wasn't really there for me.
Movies didn't have heroes who looked like me. Books didn't have characters who came from the same culture and heritage. T.V. shows didn't have stories for people with my background. No one represented me.
It was a day early in 2017 when I saw an author who looked like me writing a book starring a hero and a heroine who looked like me. A hero and a heroine who came from the same culture and heritage, who came from the same background.
When Dimple Met Rishi by Sandhya Menon changed my life. It changed how I saw myself—the respect and dignity I gave myself. It changed the respect I gave to my roots. It changed how I looked at the power of media and how I looked at the world around me.
This year has been unforgettable in terms of book-to-movie adaptations. From Love, Simon to To All the Boys I've Loved Before to The Hate U Give and more, the strides made this year surpass so many previous years—especially in giving stories featuring marginalized characters a voice.
I always wanted to act growing up. Acting was one of my biggest dreams that I lost because I could never see myself playing any of the characters I saw on the screen. Dimple Shah was the first character I could truly envision myself playing because she looked like me.
When Dimple Met Rishi has impacted Indian-American teens around the world. It filled a gaping hole in my heart that I didn't even know I needed filled. Dimple and Rishi's story celebrates the positives of Indian culture while still acknowledging the negatives of it. It's an adorable romantic-comedy that also goes beyond the surface level and has some of the most powerful underlying messages.
Dimple Shah is the first heroine I could ever truly see myself in. I've related to many, many fictional characters throughout my reading journey, but there's something so special that comes from seeing yourself in a character who looks like you and thinks like you and feels like you. Dimple Shah is that character for me and so many others. Rishi Patel is that character for others still.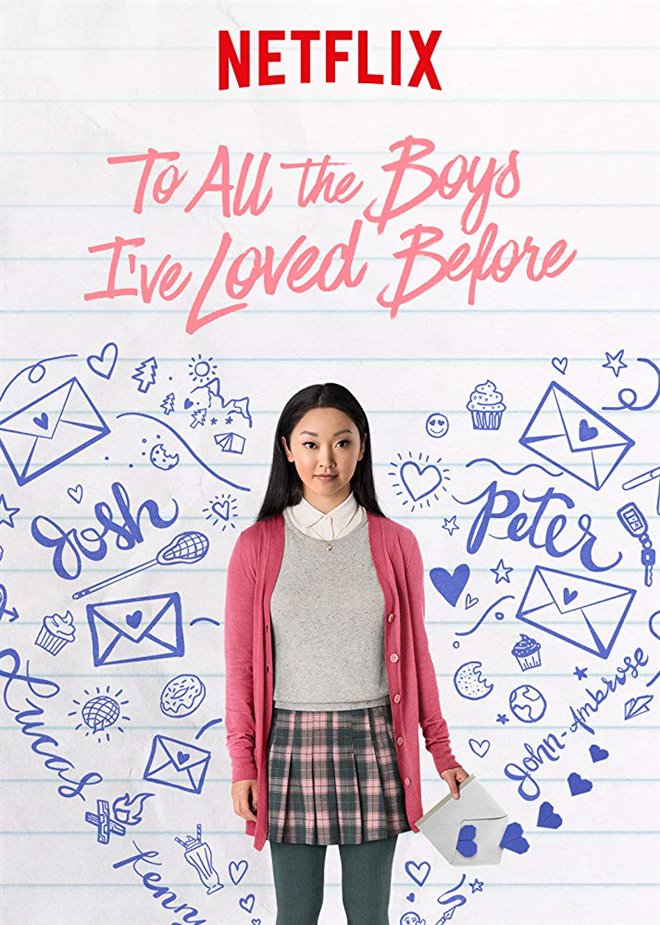 To All the Boys I've Loved Before. Love, Simon. Crazy Rich Asians. All of these were the rom-coms of 2018, book-to-movie adaptations that did exceptionally well. Let's make When Dimple Met Rishi another book-to-movie adaptation that does exceptionally well.
ABOUT KAV
Kav is a 17-year old booktuber, writer, and co-host of Book Bound Society who loves media, books, and social justice. They are frequently active on Twitter and YouTube talking about a combination of book-related and social justice-related topics. They enjoy fawning over fictional characters, playing with their pets, consuming too much caffeine, and interacting with those in the book community.
FIND THEM ON:
Booktube  |  Twitter  |  Instagram  |  Goodreads
READ THEIR REVIEWS OF WDMR ON:
---
what did you think of the post?? isn't is amazing and so well-written? have you read WDMR? would you like to see it as a movie adaptation? what books do YOU feel represented by??