I am extremely excited to announce: I'm co-hosting a readathon!!
And I'm co-hosting it with two of my closest friends in the book community. And it's all about reading books you think you'll enjoy. And I'm planning on reading books that I've been wanting to read forever. And I'm just REALLY EXCITED.
This is basically just an introduction/announcement post about what it is, when it's happening, who it's hosted by, what the challenges are, and what my TBR for it is!! I can't wait for it to start, and I would love if any of you could join us!
WHAT & WHY
The Five-Star Readathon (aka fivestarathon) is a readathon focused on reading books you think will be five stars, or books you think that you'll love! Often times in the book community, a lot of focus is put on reading all the newest releases and staying with the hype (and especially with ARCs).
I know that I've definitely done a lot of that before, and though trying books I'm not sure I'll like is good, reading books I'm 99% sure I'll like is good too! Like I've said, if you don't WANT to read books you enjoy, why read in the first place?
I hope that with this readathon, we can encourage people to pick up books that they truly want to read and think they'll enjoy, at least for one week!
WHEN & WHO
This readathon will run from 12 am, Monday, October 1st, to 11:59 pm, Sunday, October 7th. (Basically, it'll be a week long!)
I'll be hosting it with my amazing friends Elise @ The Bookish Actress (the original creator of this!), and Julianna @ Paper Blots! I know it's a bit last minute to announce this, but anyone is welcome to join, though no obligation of course!
CHALLENGES
There are also some challenges you can try out, though they're optional. The whole purpose is to read books you think you'll love, and if the challenges don't fit with those books, then don't do them!
Read a next book in a series you like
Read a book by a favorite author
Read a book you were anticipating and never got around to reading
Read a book over 500 pages
Read five books
MY TBR!
Even though I'm putting five books on my TBR, it's very unrealistic that I'll actually be able to read them all, because 1) next week is Major Assessment Week right before we get a week-long break from school, 2) I have a book fest to go to next Saturday! and 3) I'm just a… slow reader.
BUT!! Though I know I'm going to fail, I will still try!!! Like the fool I am!!
 SEQUEL 
For this challenge, I'm planning on reading The Burning Maze, which is the third book in the Trials of Apollo series! I've been meaning to read this for some time, and I'm 100% sure I'll at least 4-star it, since I love all of Rick Riordan's books.
I'm also glad that this book is on my TBR because MG books (especially ones with a lot of humor in them) are easier for me to read so hopefully I won't take too long with this one!)
 FAVORITE AUTHOR 
Okay, so, Rick Riordan is one of my favorite authors, and he's the only FAVORITE favorite author in my TBR so… I guess The Burning Maze could count for both??
But I'm going to cheat a little here and put Circe for this challenge, because I read Madeline Miller's The Song of Achilles earlier this year and… god. I loved it so much. I didn't rate it 5 stars but I truly adored it and I'm so so excited to read this one. (And LOOK AT THAT COVER.)
 OLD ANTICIPATED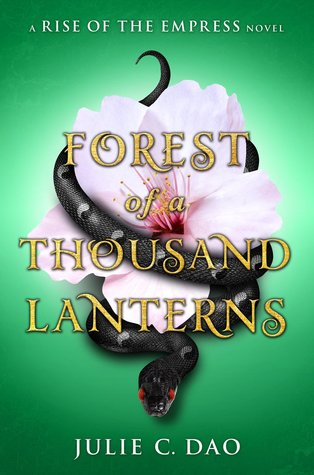 Literally four of the books on this TBR fit this one??? But I'll go with just two: Forest of a Thousand Lanterns and Final Draft.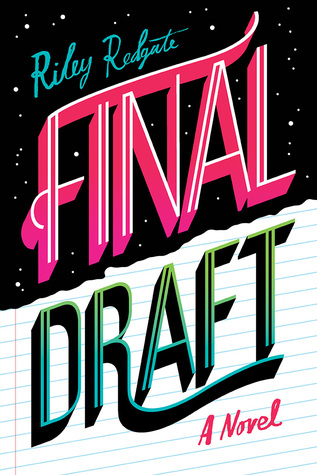 First of all, I've been super excited about FOATL ever since it came out (even though the original cover makes my eyes scream. in a bad way). Second of all, I'm HOPING to meet the author this Saturday so I wanna read her book by then!!
And as for Final Draft, I've heard so many amazing things about it and I definitely think I'm going to love it!! (HI IT'S AN F/F ROMANCE.) Also it's skinny and I need short books.
 500+ PAGES 
I skipped this one, to read two books for the above challenge!
 FIFTH BOOK 
And finally, for my fifth book, I'm going with Odd One Out, which is a book I'm super excited to read! I love Nic Stone and her debut Dear Martin, and I have such a strong feeling that I'm going to absolutely adore this book.
(Even though I kinda sorta REALLY hate the cover.)
Also, it's an ARC (releases October 9) so it'd be great to get this read by then!!
---
are you interested in this readathon? do you think you'll participate?? (again, no pressure, but we'd love it!!) what books do you think you'll love when you get around to them?
p.s. maybe you guys are happy about this?? but I'm sorry that my posts have been on the shorter side lately, and that I haven't been replying to comments/commenting like I said I would this month! if you've seen me on Instagram you'll know that I've been struggling a lot with mental health this week/month, so thanks for bearing with me a little longer <33