My brand? Asian books.
I mean, I'm Asian so of course you would find me hyping up all the Asian books ever, and I know people who've followed my blog can confirm that I never shut up about them.
So obviously, when four of my favorite bloggers, Lily, Vicky, Shealea, and CW announced a year-long reading challenge for 2019 to read as many books by Asian authors as possible, I naturally got started on my official sign-up/update post immediately!!
(Click on the hosts' names to find out more about the challenge! You can sign up here.)
Recently I collaborated with Cait @ Paper Fury to predict "trends" for 2019's YA, and one of my predictions was that there would be a LOT of Asian books/fantasies. This was backed up by my last post, featuring 12/30 upcoming books by Asian authors. So I love that the hosts decided to create this challenge for 2019, because it truly is the Year of the Asian and I could not be more excited!
GENERAL NEED-TO-KNOWS
Like I said before, the challenge is to read as many books written by Asian authors throughout the whole year! On the hosts' introduction posts, you can find badges for goals you set. There will also be a lot of other fun activities happening, such as monthly link-ups, giveaways, prompts, and Twitter chats!
I'm going to be keeping track of my progress with this post, meaning that for now, it'll contain only my tentative TBR and no read books for the challenge (since I've only read 3 books since the start of the year and none were by Asian authors!). But in the future, when I read books by Asian authors, I'll update this post! (And at the end of the year, you might see a wrap-up post from me, since I can't help myself.)
If you'd like to find out more, click on the hosts' names in the intro to this post to be directed to their introduction posts!
PERSONAL GOAL
I'm aiming for the "Indian cobra" level, which is 11-20 books! I would LOVE to hit the "Asian elephant" level of 41-50 books, because they are literally my favorite animal (and like… I GUESS it's a lot of books) but I know that I usually read 100 books a year and half of them being by Asian authors is unrealistic for me personally!
11-20 books is the perfect goal for me and I'm happy about it! I mean, I would of course love to read more (and get the OTHER CUTE ANIMAL BADGES), but I think about 1/5 of my year's reads is great for me. Especially considering I want to support other diverse authors as well!
(You can see to the left the cute little animal badge for the Indian cobra level that the ever talented CW designed!!)
TENTATIVE TBR
As many new Asian releases there are coming out this year, I also want to make sure I read some backlist books as well! So the first few books will be 2019 releases I KNOW I want to get to by the end of the year, while the last few will be backlist books.
Of course, this is not set in stone! The only way I get new releases are from my library, from publishers, or from my own wallet (which has barely any money), so I may not get to them. I also just want to leave room for mood reads, since I am horrible at sticking to TBRs.
➠ I will try to indicate what ethnicity the author is but in some cases I don't know 100% and don't want to pry!
Okay, so I'm technically still in the process of reading this book, so I guess it's not really "to be read", but I'M COUNTING IT!! I do like it so far though it's a bit slow, but I also have been having a really rough time being able to actually focus on reading ebooks, so that might be it! I'm definitely using this for the January link-up prompt of "family"!
➠ the author of this book is Chinese!
I have an eARC of this book and I need to read it soon, since it comes out in just a few weeks! I'm also might use this for the January link-up prompt (I'm not 100% sure it works, but if it does, I'll definitely use it!). But what I've read so far was absolutely beautiful and I cannot WAIT to read more of it.
➠ the author of this book is Malaysian!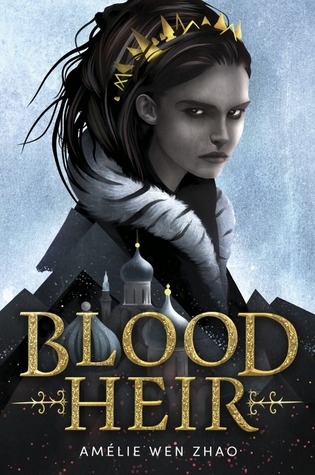 As of right now (January 16th), Blood Heir is available as "Read Now" on Netgalley, meaning you can automatically get it without having to be approved! That's how I got the eARC, and I am SO EXCITED. I already read the author's note and it made me emotional and I honestly don't know how I'll last the rest of this book.
➠ the author of this book is Chinese!

I don't have an ARC of this (there is a possibility I might!), but I'm definitely planning on reading this whether or not I get one, because it sounds… so amazing?? It's everything I want in a fantasy, and I can't wait for it to come out.
(By the way, this book is getting a new cover TOMORROW at 10am CST! I've seen it already and it's absolutely gorgeous, but for now, here's the old cover. Be jealous of me.)
➠ the author of this book is Sri Lankan/Arab!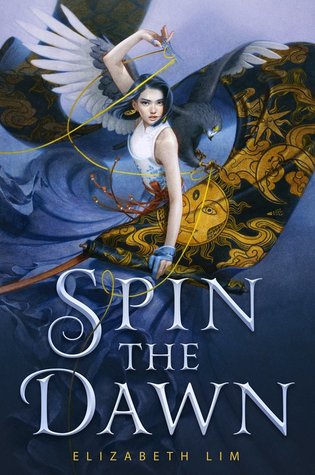 Guys, there is no way I'm leaving this out. I have no doubt that the inside of this book will be as pretty as the outside of the book (and also THE GIRL. SHE'S SO PRETTY). It sounds like the Mulan retelling of all our dreams—apparently with a mix of Project Runway too??—and I know it's going to be AMAZING.
➠ I believe the author is East Asian!
So I got this book like, a year ago, from someone who was willing to mail their ARC to me after hearing about how much I wanted it as an Asian reader and… I still haven't finished reading it?? I feel so guilty, but also, I know that I'm waiting for the Right Time. And what I've read so far was really beautiful and I can't wait to continue it.
➠ the author of this book is Taiwanese!
I [actually] bought this book a few months ago, and I would be reading it right now because I just need a book to read that's not in ebook form, except for the fact that it's so BIG!! And I'm like… pathetically intimidated by big books. This sounds SO good though, I mean, bipolar queer necromancer??
➠ the author of this book is Chinese!
I am so lucky to actually own this book because it's so gorgeous and I love holding it in my hands knowing these are the stories of Asian authors and their cultures. I'm starting to love reading more and more anthologies and I'm especially excited to read this one!!
➠ there are various authors of this anthology: Filipino, Indian, Chinese, Vietnamese, Korean, Japanese, and South Asian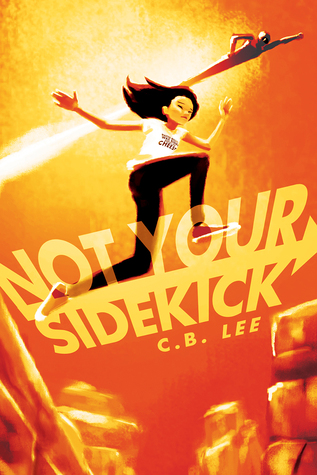 I have been wanting to read this for FOREVER. Like… half-Southeast Asian bi girl in a relationship with another girl??? SOUNDS LIKE ME!! (Except not the biracial part.) And I might be able to get a copy soon because someone loves me (questionable) and I'm just really really excited about it.
➠ the author of this book is Chinese-Vietnamese!
Am I reading this so I can read the Asian f/f sequel, Ruse, that comes out this year? No one will ever know.
(But no, seriously, I've heard a lot of good things about this book and it seems like something I'd love! Plus, I LOVE the covers to these series, and I've been missing out on sci-fi for some time now!)
➠ I believe the author of this book is Chinese and/or Taiwanese!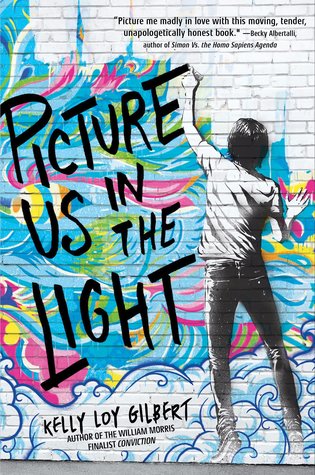 I don't know how I haven't read this book yet? Literally my Dream book: Asian rep, queer rep, AND mental health rep in it. I have a feeling I'm going to absolutely love this one (though it seems to be completely heartbreaking). I've heard that this book explores so many important themes, and manages to do it beautifully, so I am super excited to read it!!
➠ the author of this book is Chinese!
UPDATES!
last updated 12/12/19
I will update the section accordingly when I read books by Asian authors! Keep an eye out for book covers, links to Goodreads and my reviews that I will HOPEFULLY write, star ratings, and a few words of my thoughts on it!
COUNT: 18
Heartwrenching, beautifully written, and so important. Loved the Southeast Asian and mental illness rep! ★★★★☆ [review]
author: Malaysian
My first 5-star book of the year and definitely a new favorite. So beautiful, so heartwrenching, and just astoundingly well-written and moving. ★★★★★
author: Chinese
Surprisingly loved this and the romance, and this was beautifully written and such an important novel! ★★★★☆
author: Iranian/Persian
SO much fun to read, and I loved the heist and found family aspects! Adored the characters, and the descriptions in this were beautiful. ★★★★☆
author: Indian/Filipino (biracial)
Really entertaining, great themes (female empowerment, family, friends) and beautiful writing! ★★★★☆ [3.5] [review]
author: Indo-Fijian
Super fun and easy to read, and I loved the sibling relationship! Very adventurous, and seamlessly weaves in nonbinary characters!! ★★★★☆
author: Korean
Had a lot of fun reading this, and I loved the magic-supernatural-steampunk blend. Loved the characters and the plot twists! ★★★★☆ [review]
author: Chinese
Beautiful inside and out, and absolutely enchanting and addictive. I loved this so so much and the ending is heartbreaking!!! ★★★★☆ [4.5] [review]
author: Chinese
Adored the characters so much! Really fun to read and the twists were SO good. Beautiful writing and also heartwrenching!! ★★★★☆
author: Sri Lankan/Arab
I loved Lei and Wren, and teared up at one part, but—it kills me to say this—I hated the repetitiveness of the plot, and that ruined the book for me. ★★☆☆☆ [2.5]
author: Chinese Malaysian
This is one of those books you don't realize you're obsessed with until the end. It was just… so good and so well-written and I LOVED it. ★★★★☆
author: Chinese, I think!
I forgot how much I love this series until I reread it and god… I was not prepared to be so emotional over Day and June again!! ★★★★★
author: Chinese
This was harder to read because I knew what would happen at the end, but I love this series (and Marie Lu) so much. ★★★★★
author: Chinese
Thinking about how I didn't cry over this the first time I read it but then I was sobbing this time around… Anyways I'm broken. ★★★★★
author: Chinese
A really fun PJO-esque book full of adventures! One of the only MG books I've read this year and I enjoyed it a lot. ★★★★☆ [review]
author: Chinese
I loved everything so so much, from the characters to the story to the messages to the Thai-ness. Absolutely perfect to me. ★★★★☆ [4.5]
author: Thai-American
THIS ONE SUMMER

(Oct)
I was terribly confused the entire book and still had no idea what had happened when it was over. Please someone explain?? ★★☆☆☆
authors: Japanese-Canadian
I'm kind of obsessed, and especially obsessed with Kippa. I'm terrified of Maika, but also kind of in love with her. the art is GORGEOUS!! ★★★★☆
authors: Taiwanese-American and Japanese
---
are you planning on participating in #YARC2019?? what challenge level are you aiming for? in general, what books by Asian authors are you planning on reading this year?