I think we can all collectively agree that January didn't happen, yes?
January always flies by so fast but I… genuinely have no recollection of anything this year. I can make out vague events but it feels like such a long time ago. When did the new year start? I have no idea.
Overall, it wasn't a horrible start to 2019, but it wasn't a great start either. The best part about the month, though, was actually practicing self-care, and I'm super proud of myself for doing that, especially with other parts of my life not doing so well!
December was a god tier reading month (16 books), so of course in January I slumped and read only 4 books!!!!
Honestly, I don't even feel that sad about it?? I don't know if it's my depression making me not care about it or if I genuinely do not feel stressed about reading a lot of books in a month, but I'm glad I don't feel horrible for not reading more!
My biggest issue was that I tried to read ebooks, specifically eARCs, but for some reason ever since October I've been struggling a lot with ebooks. So for two weeks I tried to read my eARC of Descendant of the Crane but I couldn't! And in those two weeks I read and finished nothing else.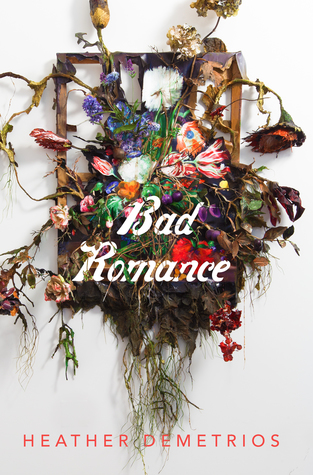 book haul?
I THOUGHT my preorder of King of Scars would arrive on time, and not, you know, a whole week after release date because then what was the POINT OF PREORDERING… so I only got 1 book instead of 2 in January!
Thank you so much to Em @ Em Likes Books on booktube for fulfilling my #bookishwish and sending me a preorder of The Girl King!!
[won't be doing the "favorite" and "disappointment" books of the month since I read so little lmao]
updates?
So I didn't do as well as I hoped with interacting with all of you guys. But I feel like I was doing an okayish job in the first half of January, and then not so much in the last half? (Which is weird because my mental health was worse in the first half than the last half.)
But I'm planning on taking a 2ish week break from posting anything in February! I have a blog tour review going up this Wednesday, and possibly a post on Friday?? And I also have one planned for Valentine's Day, but after this week, that Valentine's post will be the only one until the 21st!
I'm taking this break because I really want to focus on getting back into my rhythm of commenting on posts and replying to my comments, which has been super hard for me because I just keep posting and posting without making time for interacting. While I know that I've been making progress stats-wise and I'll lose that this month, I'm positive this is the right choice for me
top posts?
favorite post?
I am definitely the most proud of my blogger appreciation discussion post!! I mean, how could I not be, after sending over 6 hours working on it??
others' posts
Surprise surprise! I wrote pretty much nothing again this month.
I really wanted to start replotting my WIP, and you would think I would have the time to since I wasn't reading a lot, but I just don't have any inspiration! I've been trying to let ideas come to me, but it isn't working, and I know forcing myself won't help either, so I'm really stuck.
BUT! I'm really glad that I haven't lost the motivation or want to work on this WIP—I truly want to continue planning it and writing it, and I'm super happy about that.
As for poetry, I wrote like three poems, and they all pretty much sucked!
First thing's first, I went back to school and just as I predicted, the progress I'd made with my mental health turned back on itself and I had horrible mental health for the first few weeks of the month!!!
Luckily, only a few days into the new semester, I was able to go out of town to attend a Model United Nations conference and that was so much fun. (Even though I only spoke one time.)
I've also started using an app called Habitica (thanks to my productivity god friend Elise), and it's really helped hold myself accountable for actually doing things! I feel so motivated to actually do homework and skincare and simple things like that just so I can check it off in the app.
As for music, since it seems to be a theme to mention it in my life section, I listened to a lot of Hozier in January!! I needed to come up with 3 songs and concepts for a dance choreography thing I'm doing, and I ended up listening to almost all of Hozier's songs trying to find good ones. (I LOVE HIM SO MUCH.)
Other than that, I can't think of anything else to add in this section? Like I said before, January truly did not exist. Nothing happened. I don't remember anything.
(I failed everything but my self care goals and honestly? I'm happy with that)
read 9 books

ㄨ

 (reading 8-9 books a month will keep me on track for reading 100 books this year instead of rushing to finish like I did in 2018)
read my overdue ARCs!!!

ㄨ

 (this is like. really important lmao)
write some reviews!

ㄨ

 (I'm feeling in the mood to write reviews so hopefully?)
start up poetry again?

ㄨ

 (this is one of my 2019 goals and I want to get an early start!)
start plotting my WIP again

ㄨ

 (my WIP has such a bad plot. aka no plot)
stretch

✓

 (this is one of the tasks I've put into Habitica!)
practice! self! care!

✓

 (Habitica helped me out SO much on this one: skincare, sleep, AND water!!)
(many of the goals are the same because I want to start keeping up the same habits, since it's healthy for me to do that!)
read 9 books (my friend gave me a bunch of webcomic recs so I know that if I end up slumping again with actual books, I'll have those to fall back on to hit 9 books!)
write some reviews! (I've been feeling super nostalgic about writing reviews so I really want to write at least one non-ARC one!!)
write poetry (I don't know how much I'll be able to do it since I've been so out of touch with it but I'm hoping at least twice a week?)
start plotting my WIP again (I really want to do it this time!!)
practice piano more (I'm so unmotivated to practice Wednesday, Thurdsay, and Friday that I end up only having 3 days to practice until my lessons on Tuesday which is BAD)
practice! self! care! (Habitica is my savior)
Brief blogging break! I'm really excited, actually, to post less in order to actually interact with you guys. I think it's going to be really relaxing and fun. I'm HOPING I actually manage to do the things I want to do (comment on posts! reply to comments! blog hop!) but we'll see.
Honestly not much. The only important things happening this month are like, Black History Month and also Valentine's Day I guess, but I literally have no idea what other significant things will be happening?? 2019 is really off to a fantastic start!!!
---

how was your February? did you slump like me or read a lot of books? do you have productivity apps like Habitica? and have you gotten the chance to read King of Scars yet???